A man in a suit is as intimidating and handsome as a knight in shining armour. Whether it's a business event, a black-tie affair or a wedding affair, no matter the occasion, the man clad in a suit attracts the most attention. There is indeed a reason for such events to have a dress code. And a magic book like this gentlemen's guide will be a lot more help to you. There's no doubt that men in suits look their best. And the double-breasted suits have their own proud place in the men's wardrobe. Have a look at these Perfect Double Breasted Suits for Men to try this season.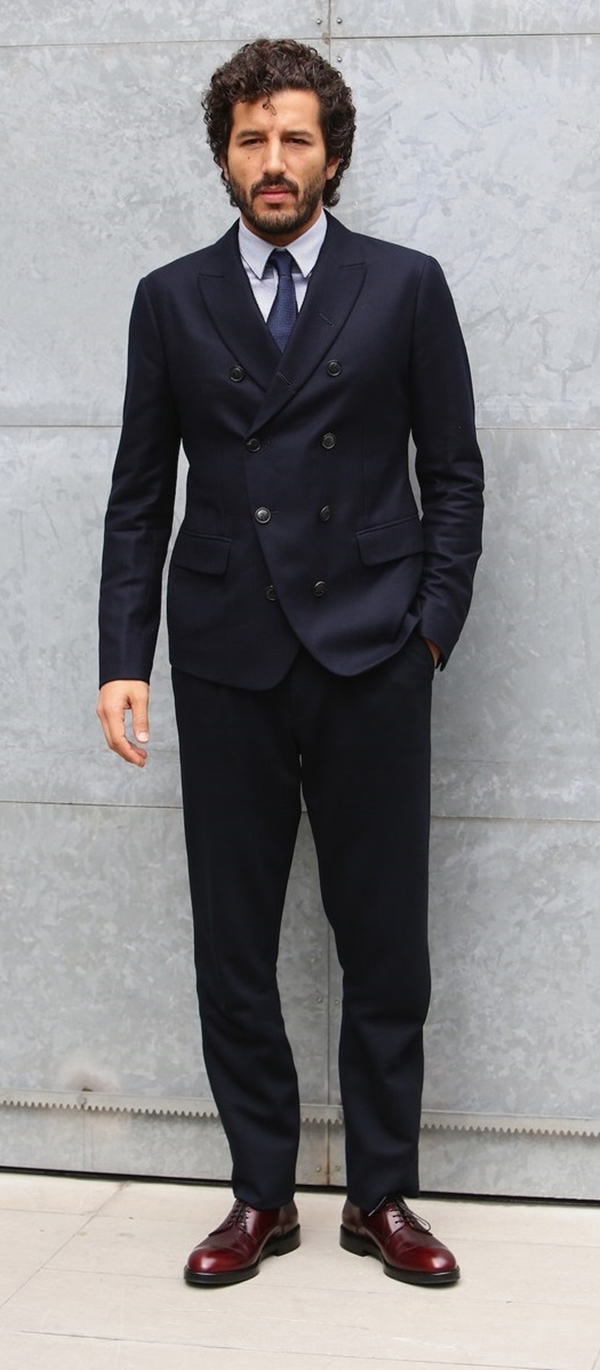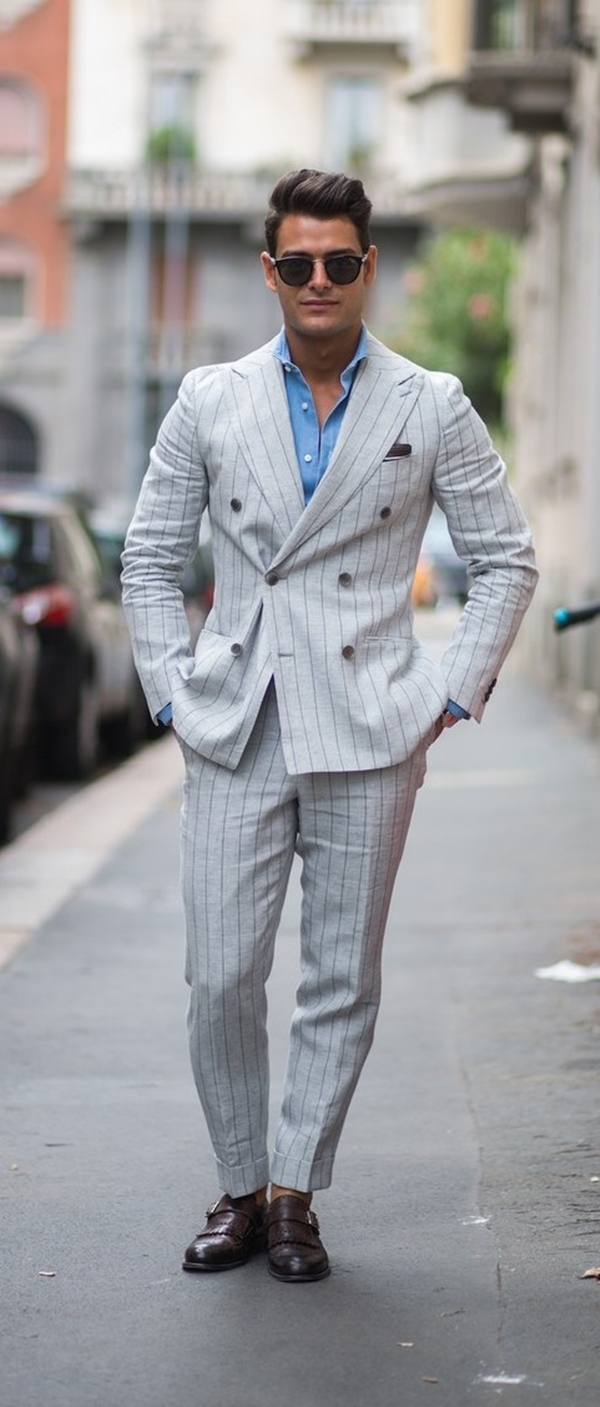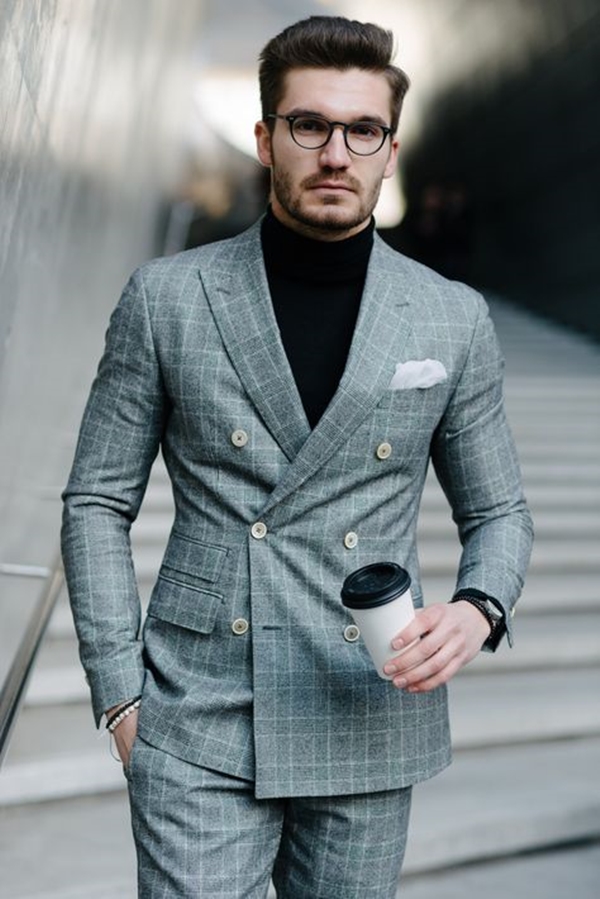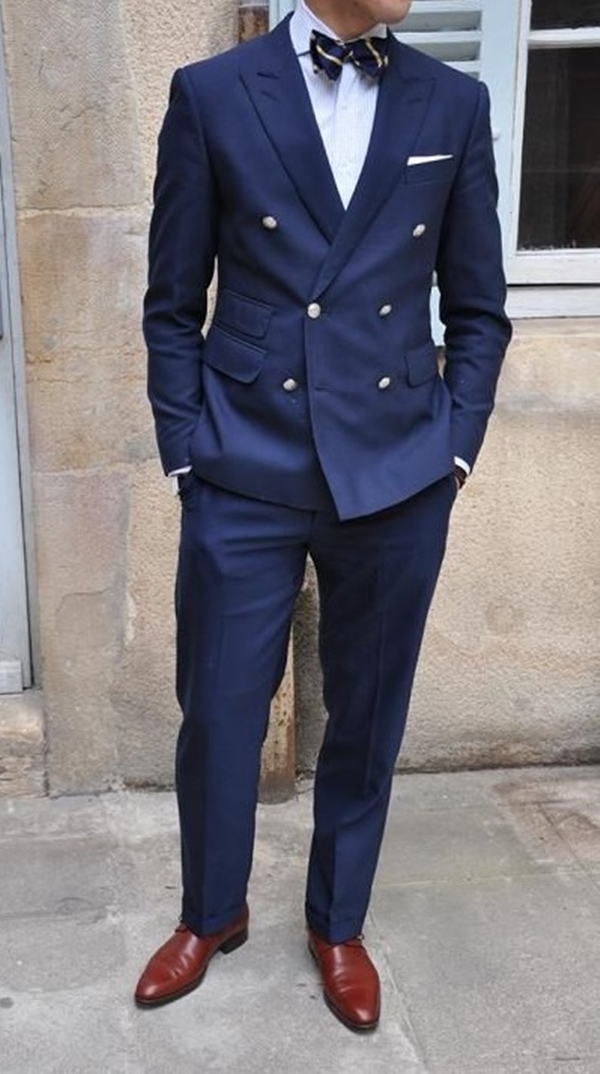 Double breasted suits might have been worn mostly in the formal events but that that was earlier. Men these days are rocking the double-breasted suits everywhere, anywhere. Wearing this stylish suit is a statement in itself. So set your own trend by donning the double-breasted suits from now own. Also, if you are having quite a bit of difficulty while dressing for work then relax. We are here to help you with these few suggestions.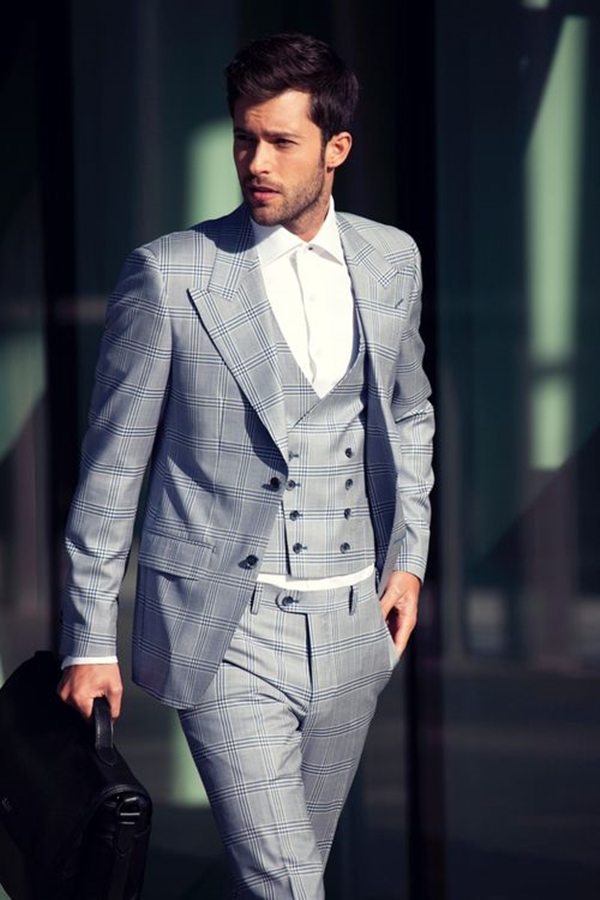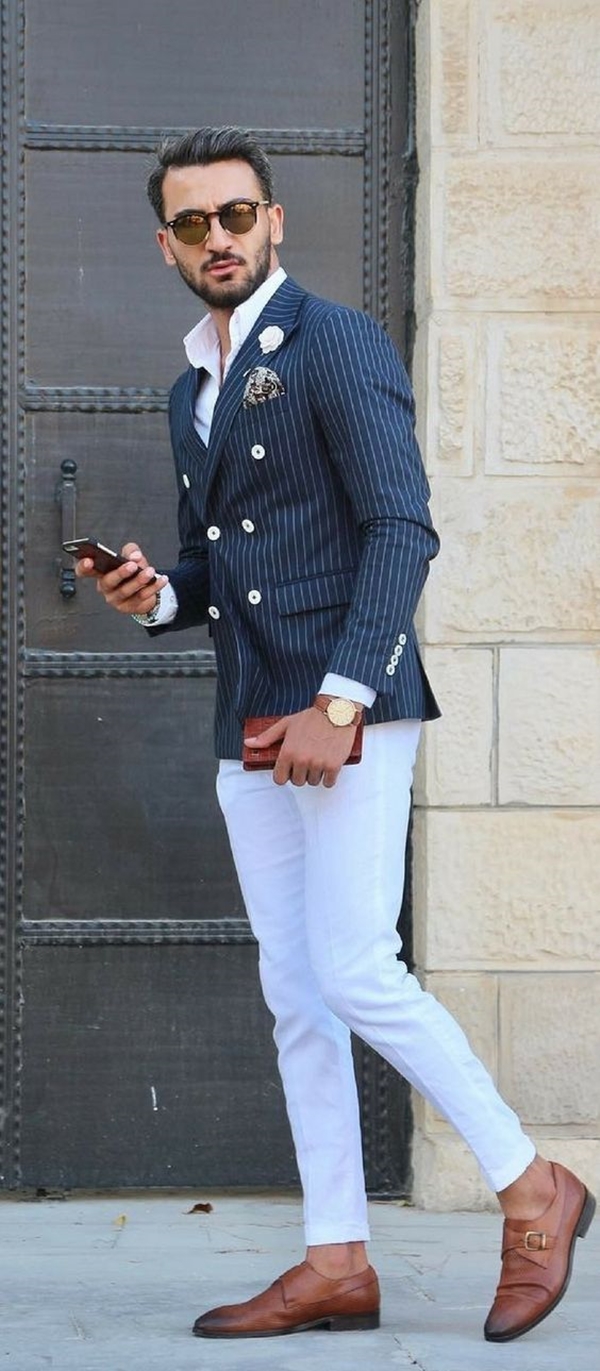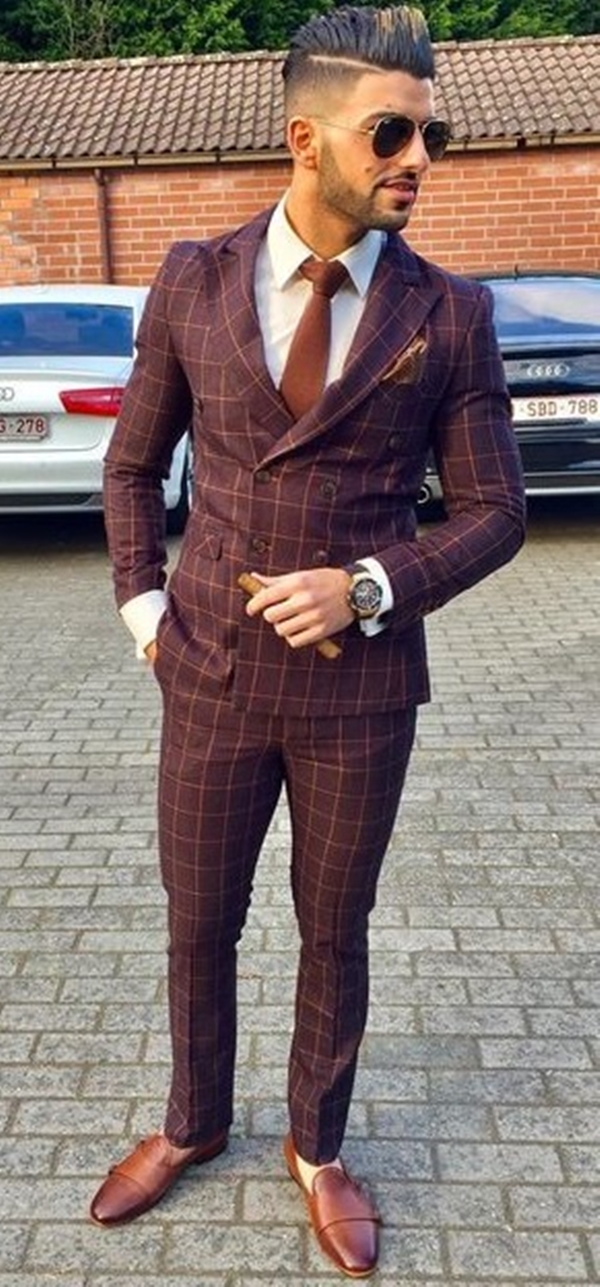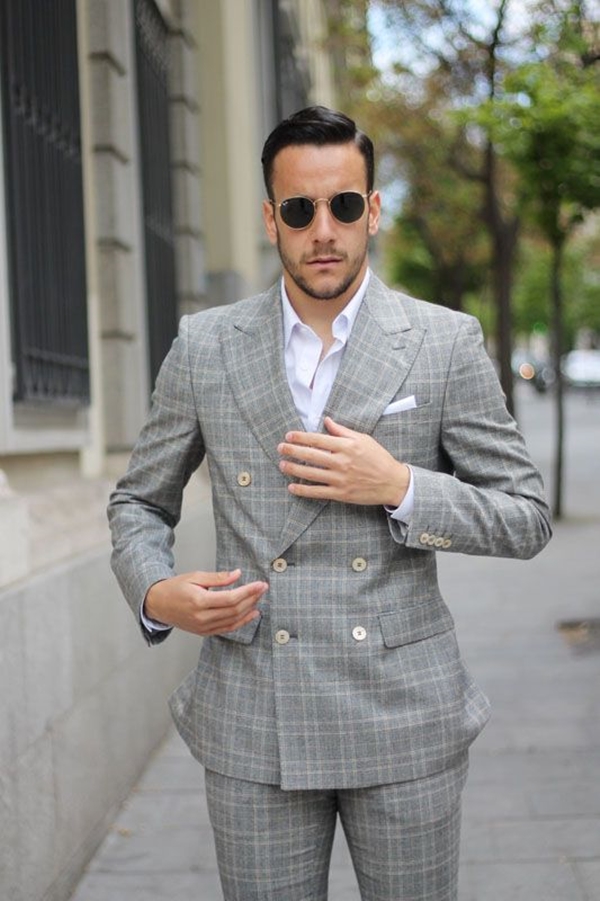 Perfect Double Breasted Suits For Men
What Is Exactly The Double Breasted Suit?
Well, well, if you really don't know anything about it then take a chill pill. There are many men out there who don't know either. The classic double-breasted suits are indeed different from the regular suits. The double-breasted suits have two to six buttons, unlike the single-breasted suits that are comprised of only one button design. So you see, the extra rows of buttons differentiate this suit from the single-breasted ones. Besides this, you will also observe that there is an extra layer of fabric in the double-breasted suits.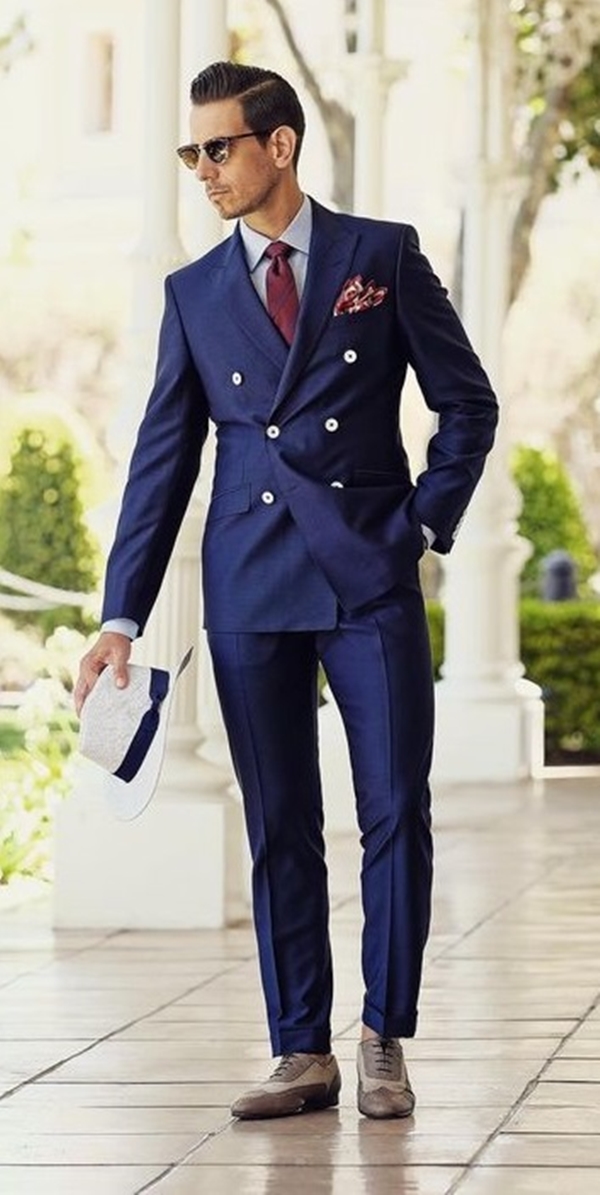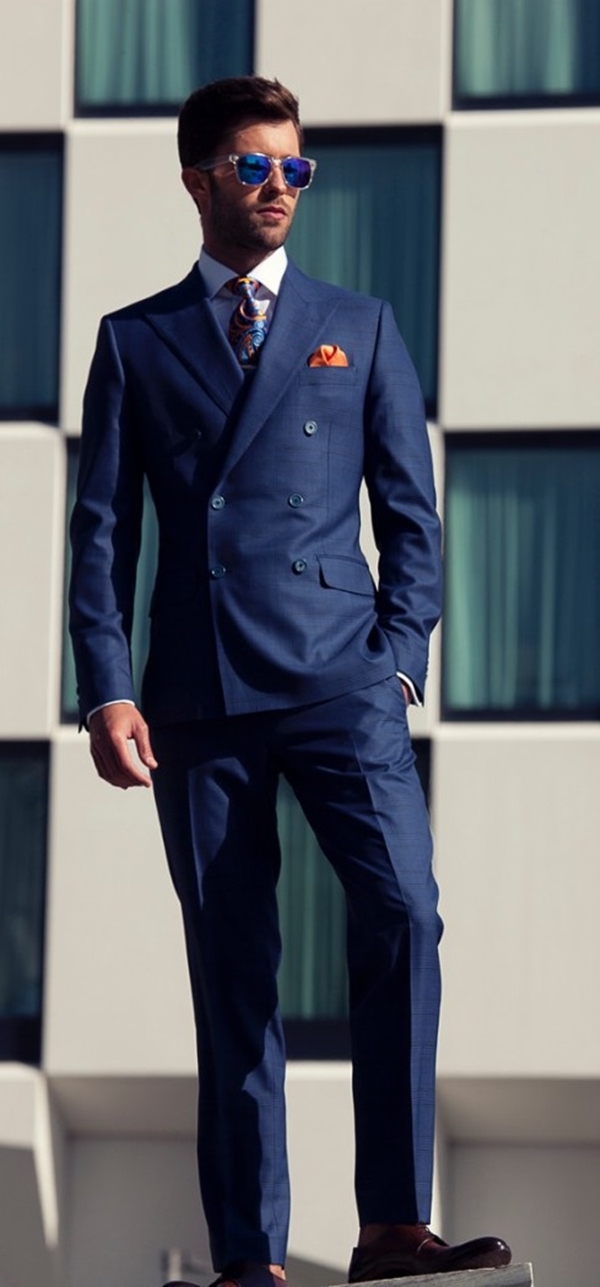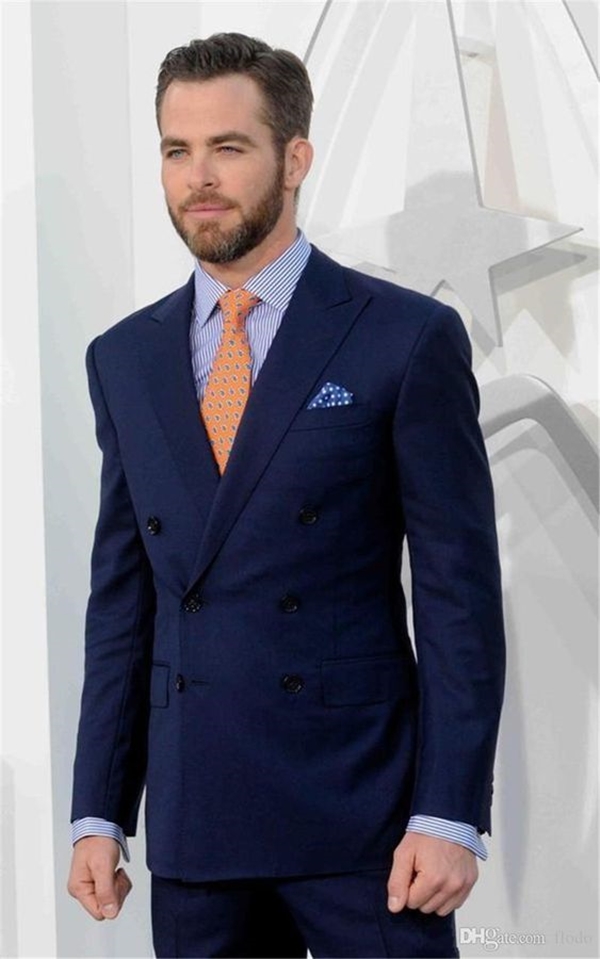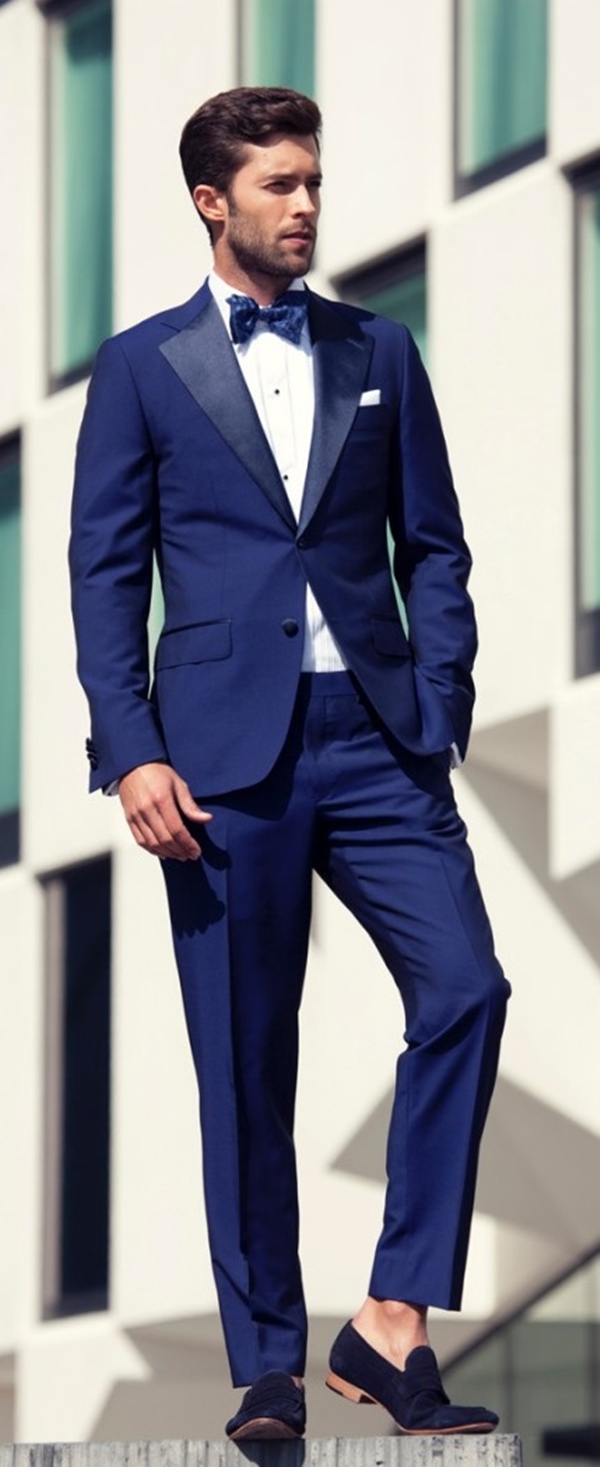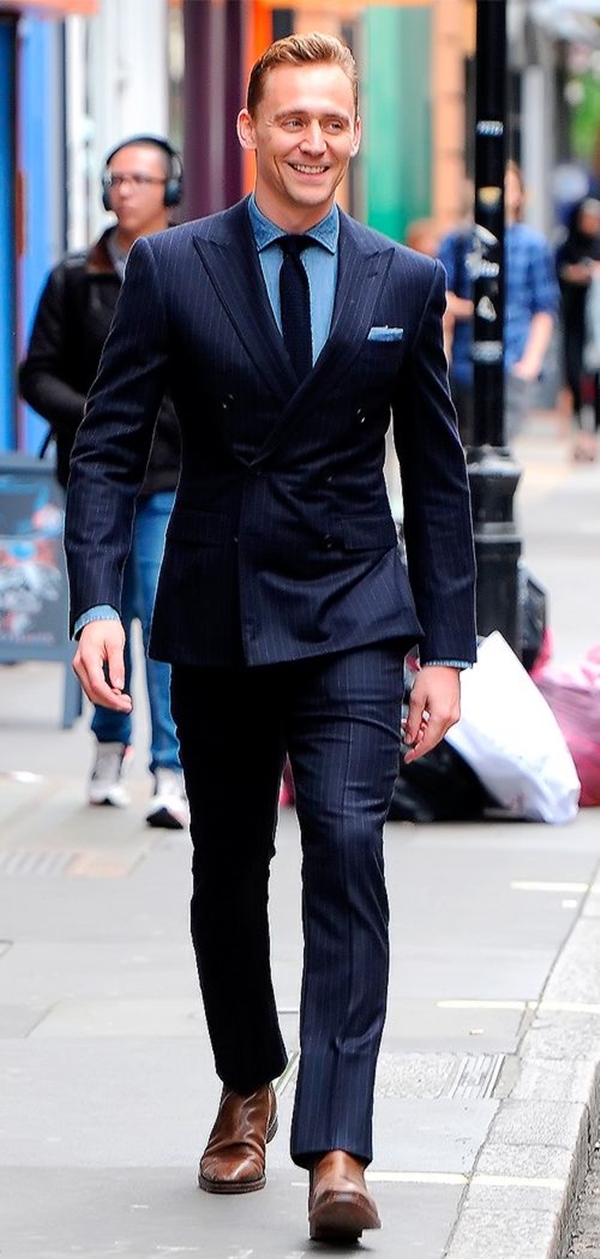 Although the double-breasted suit jackets have four to five button designs, most of the men prefer the two to three-button jackets. These buttons actually add more flair to the suit jacket. The double-breasted suits fall quite on the formal side but there's no such rule that they can't be worn for casual occasions.Speaking of formal stuff, do you know how to make your resume in such way that it will totally hit it off? No? Then you must read this.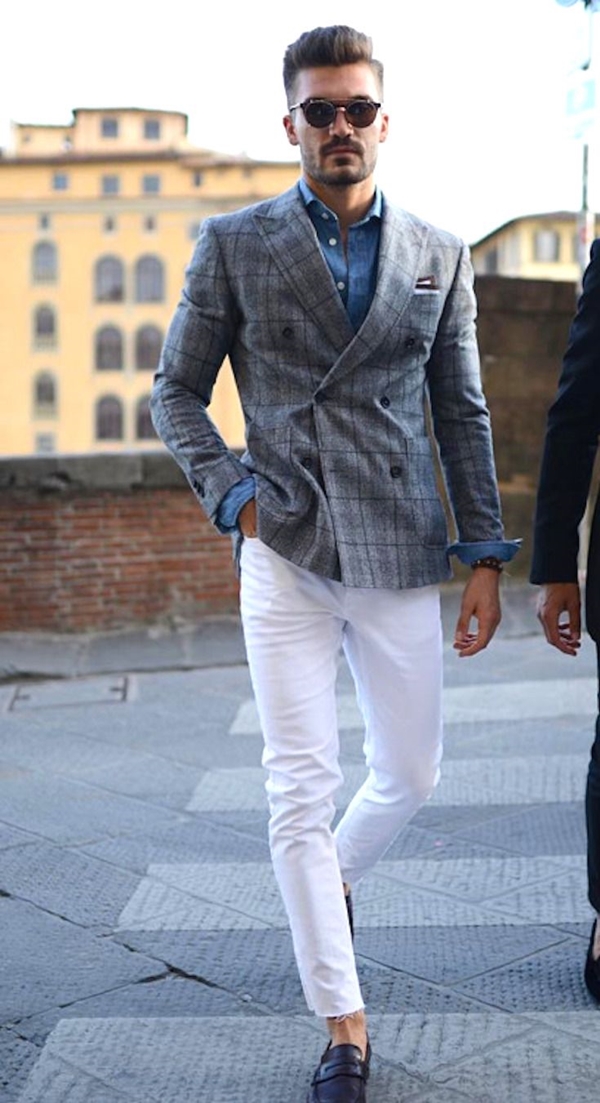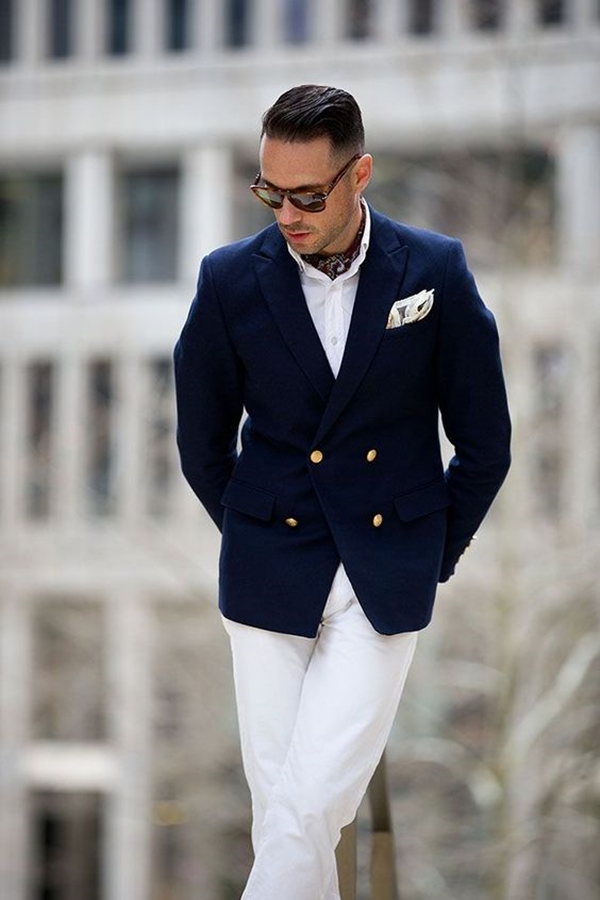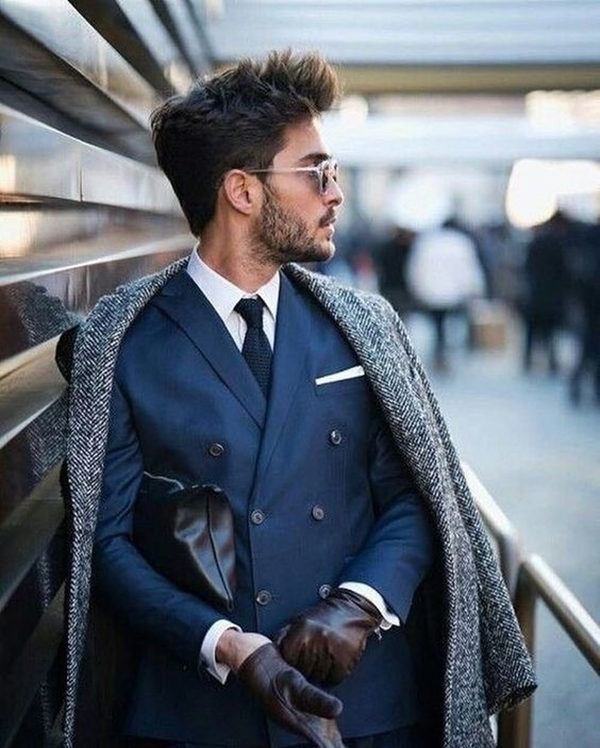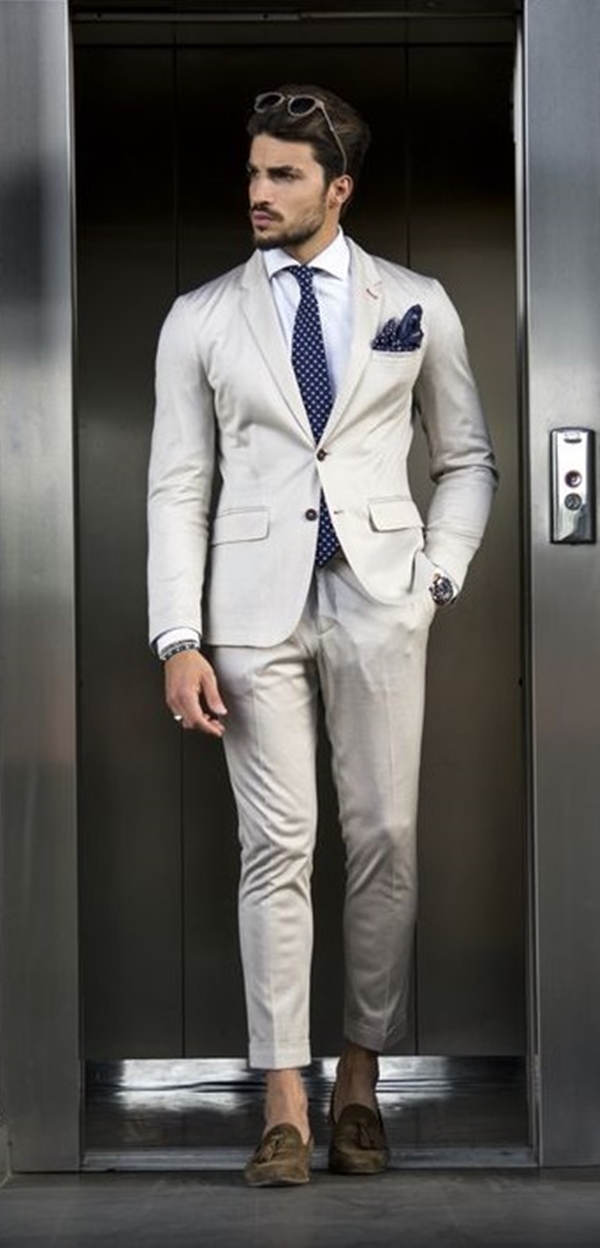 Make Sure It Fits You
Donning a suit is not everyone's cup of tea. Just like you can't cut your hair like a hippy and expect that it will suit in the office. You can't just pick one from the rack and pull it on. You need to make sure that the suit is just the one for you. You will observe that most of the double-breasted suits have lapels slightly wider. These lapels are there to make your chest look wilder. So it won't do if your body looks too wide at the top. Also, don't go for the suits that will give you a boxy look. Also, the double-breasted suits are slightly longer than the single-breasted ones and if worn by short men will look not so great. So, choose well and the one that will go with your built and height like a second layer of skin. Just like it must be obvious that the suit is just made for you your office desk might also help resemble your powerful persona. These modern desk designs will prove it to you.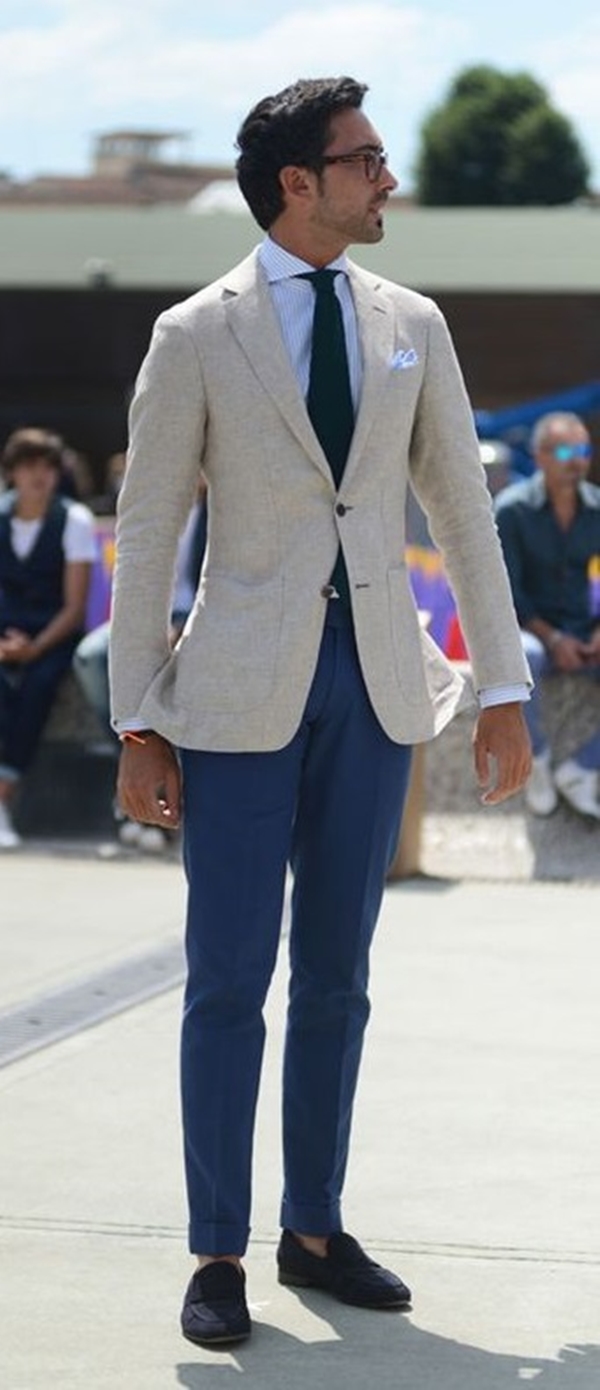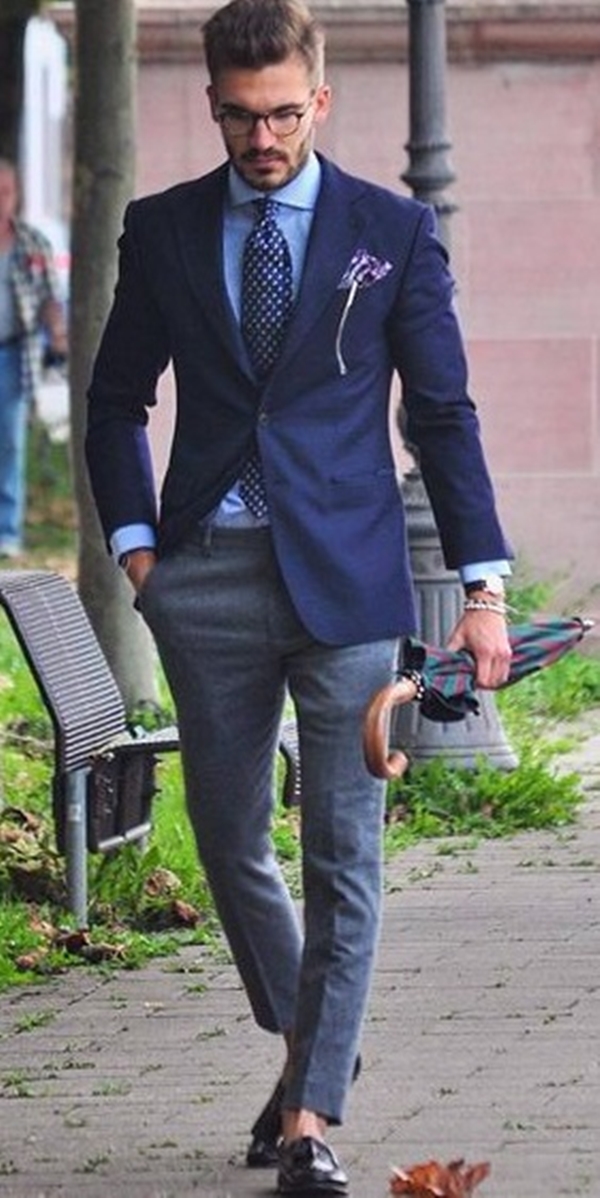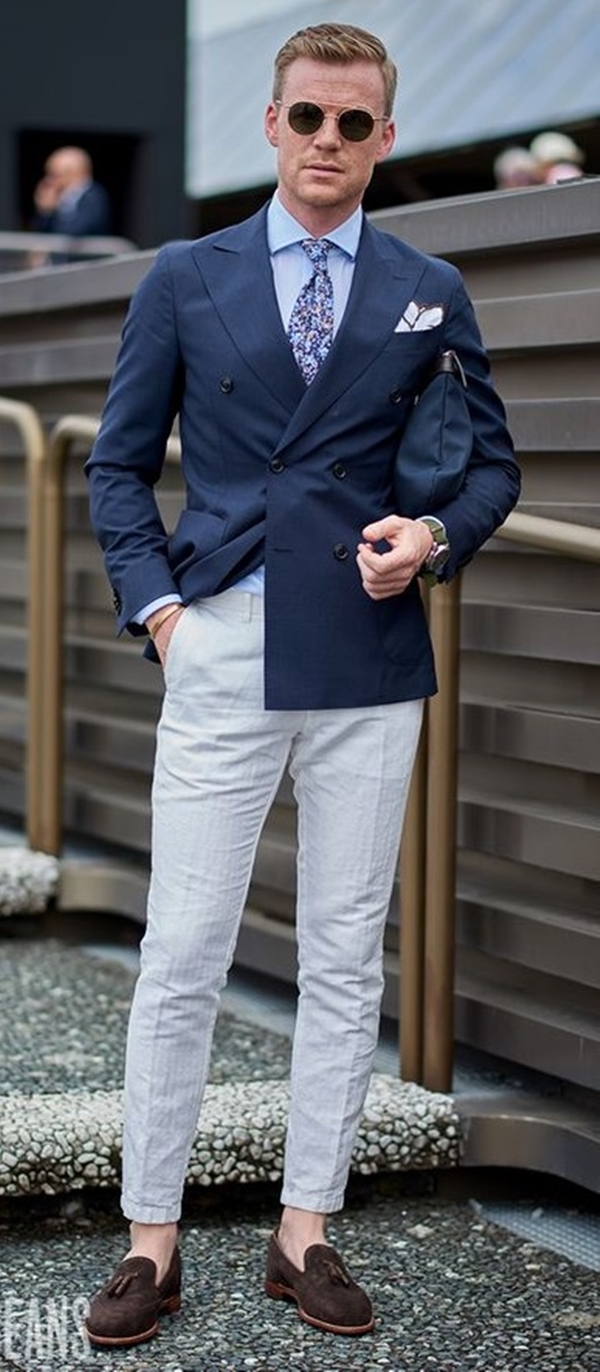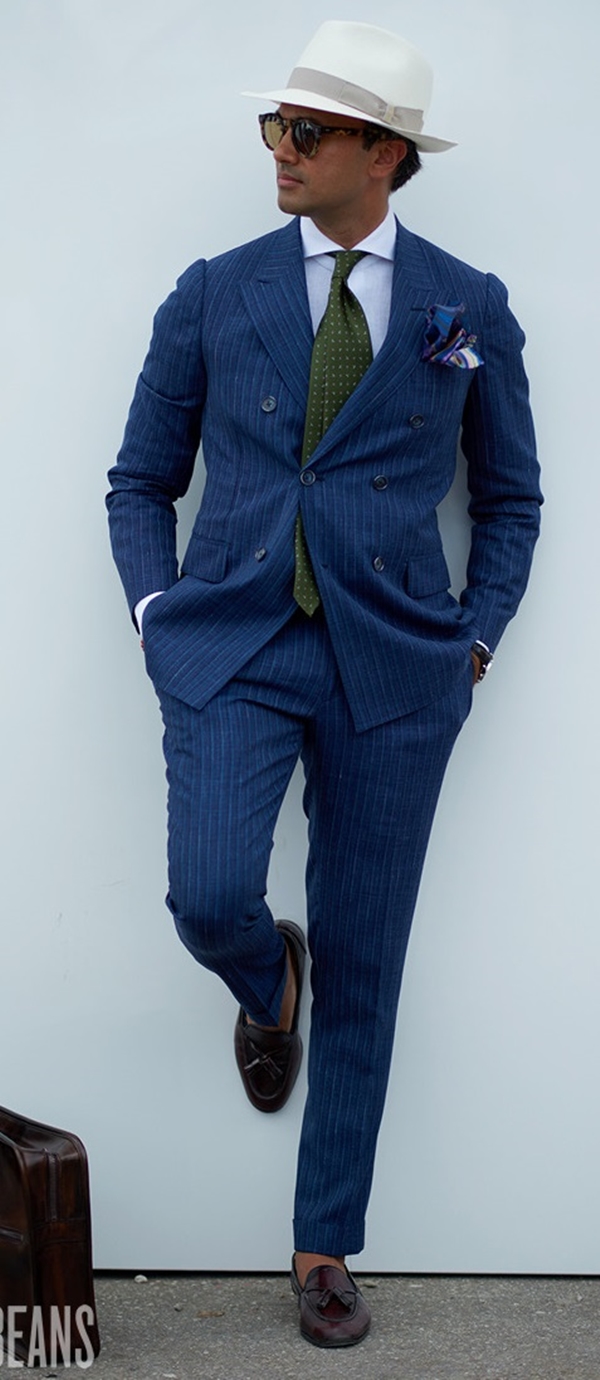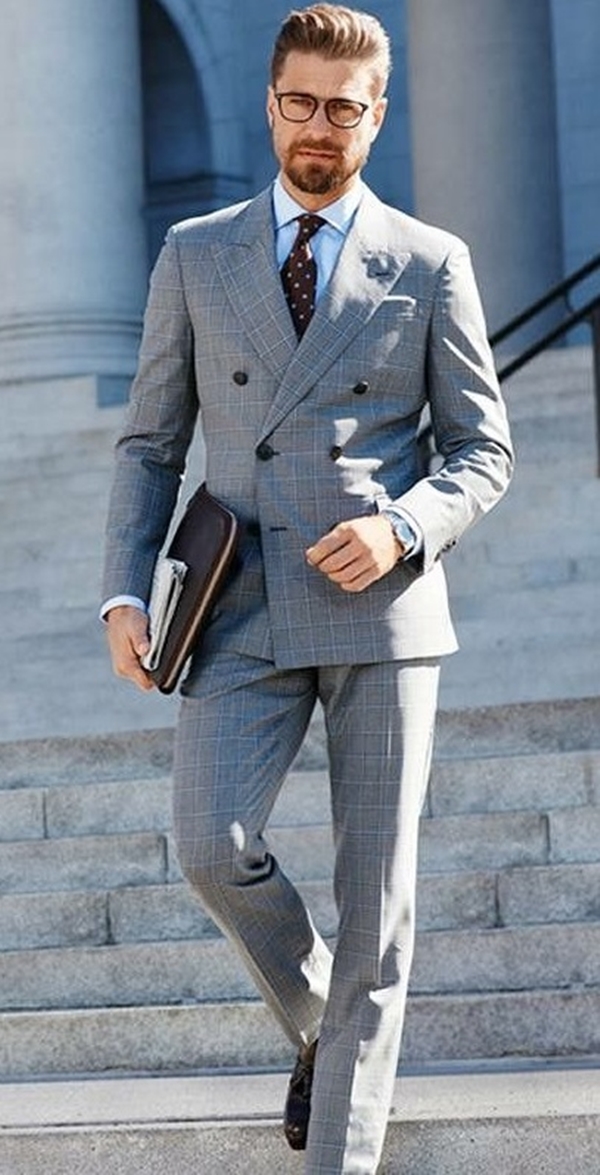 Colours That Are Best
While everyone has their own preferences in colour, the double-breasted suits are mostly seen in black, grey and blue. While these colours might be regular, they are always the best options in times of colour crisis. But you can skip them and make your own style statement with white or brown suits. Young men can even try and get away with colours like dusty pink, khaki green, and light blue.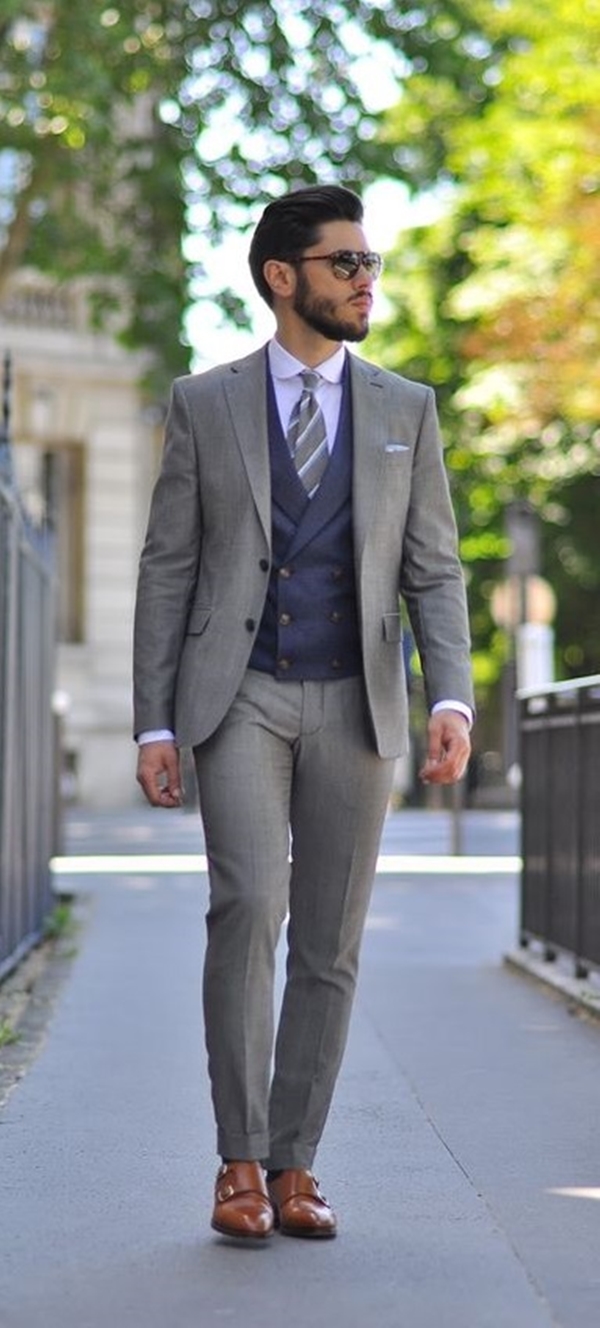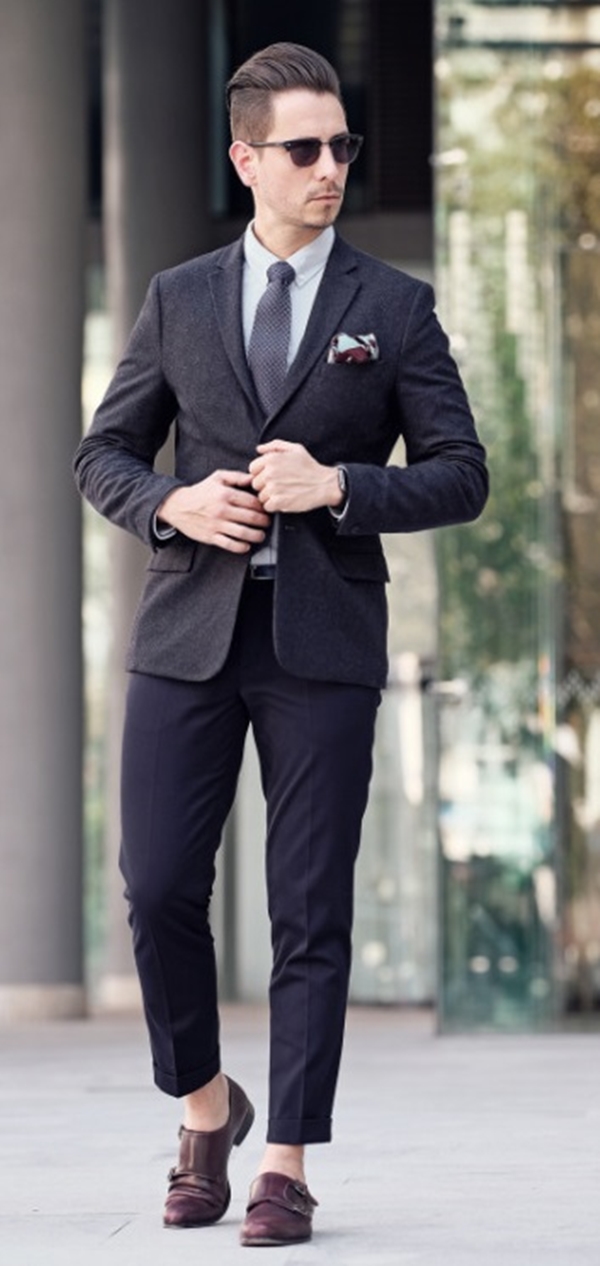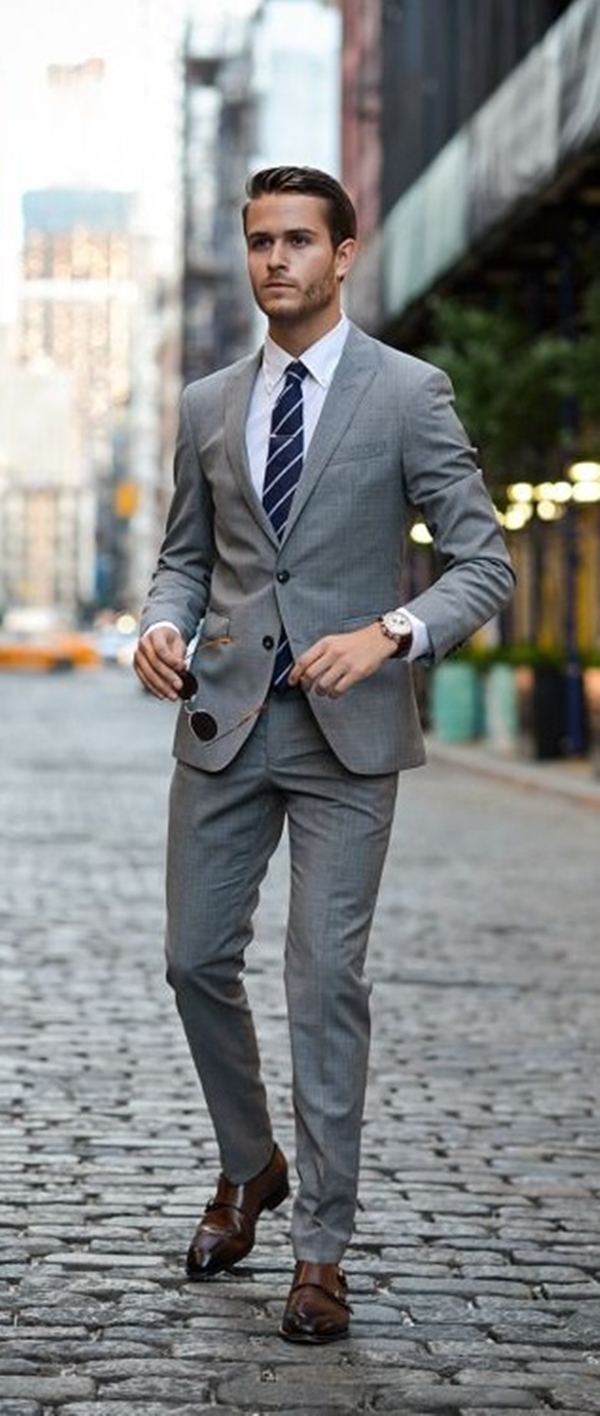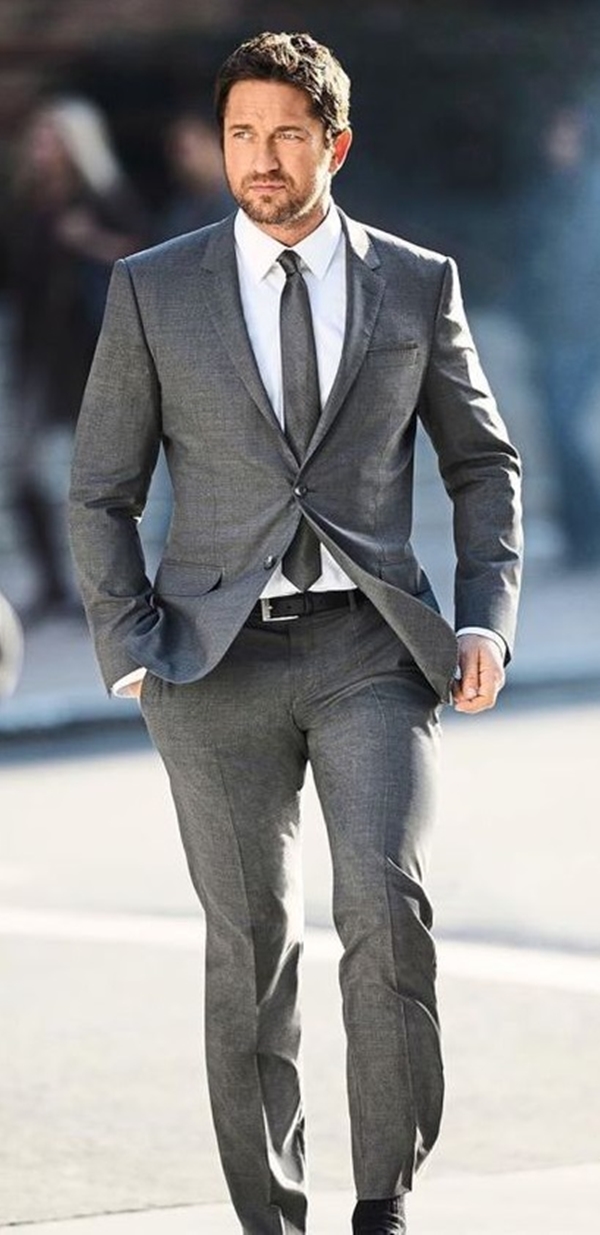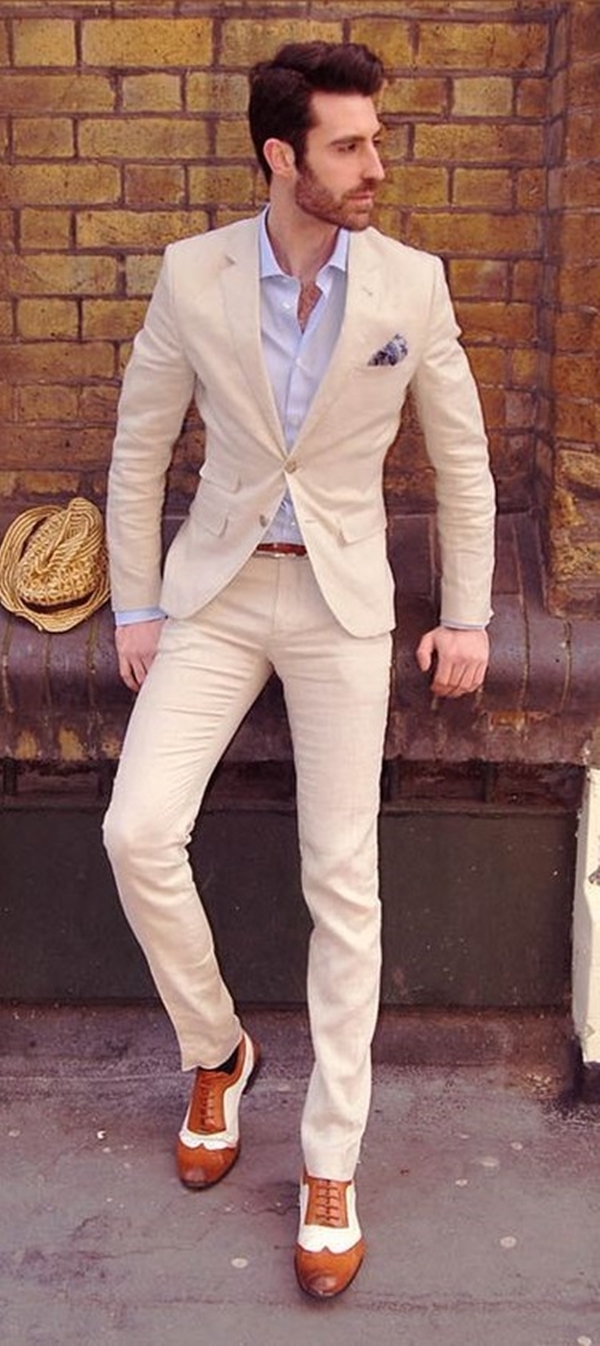 Patterns Of Choose
The different patterns of suits make them more stylish. But remember that some patterns are mostly preferred for formal events while some patterns are best for casual affairs only. Pinstripes and checkered patterns are great when it comes to double-breasted suits.Speaking of stripes, you must have a look at this.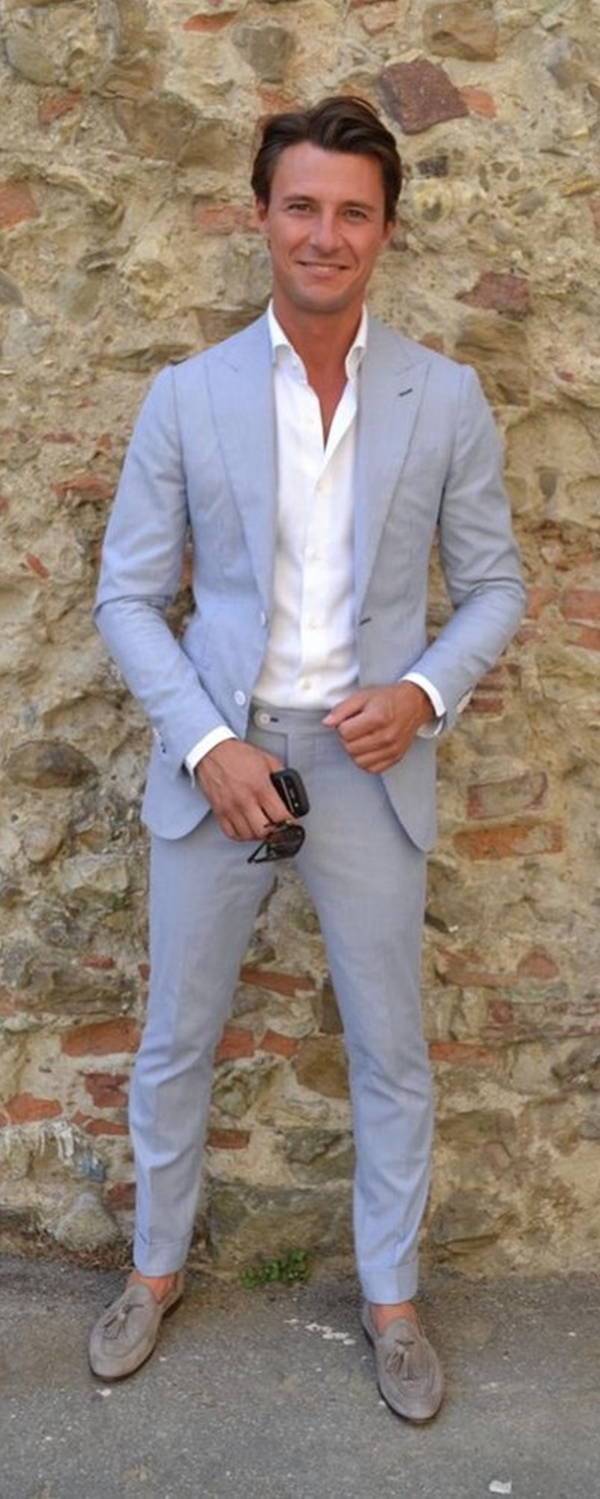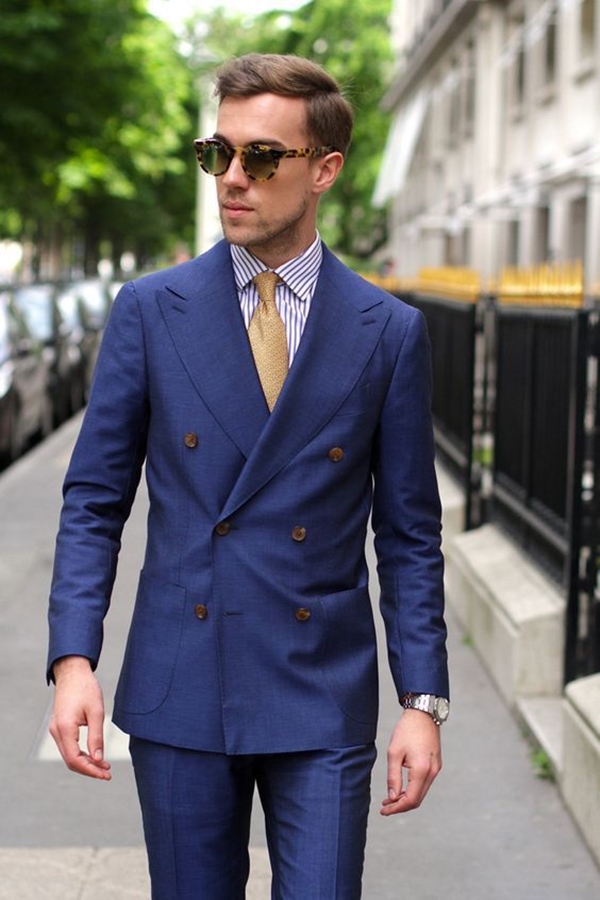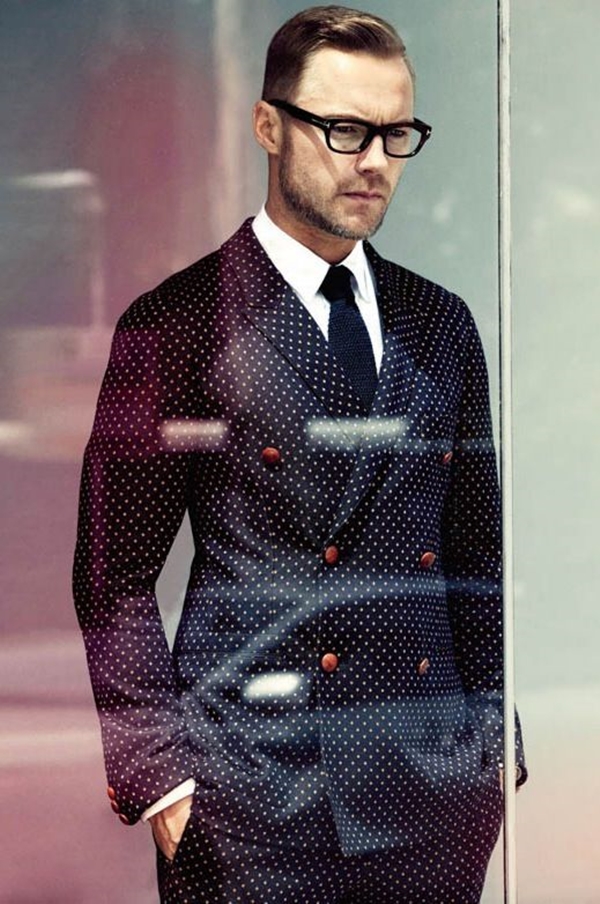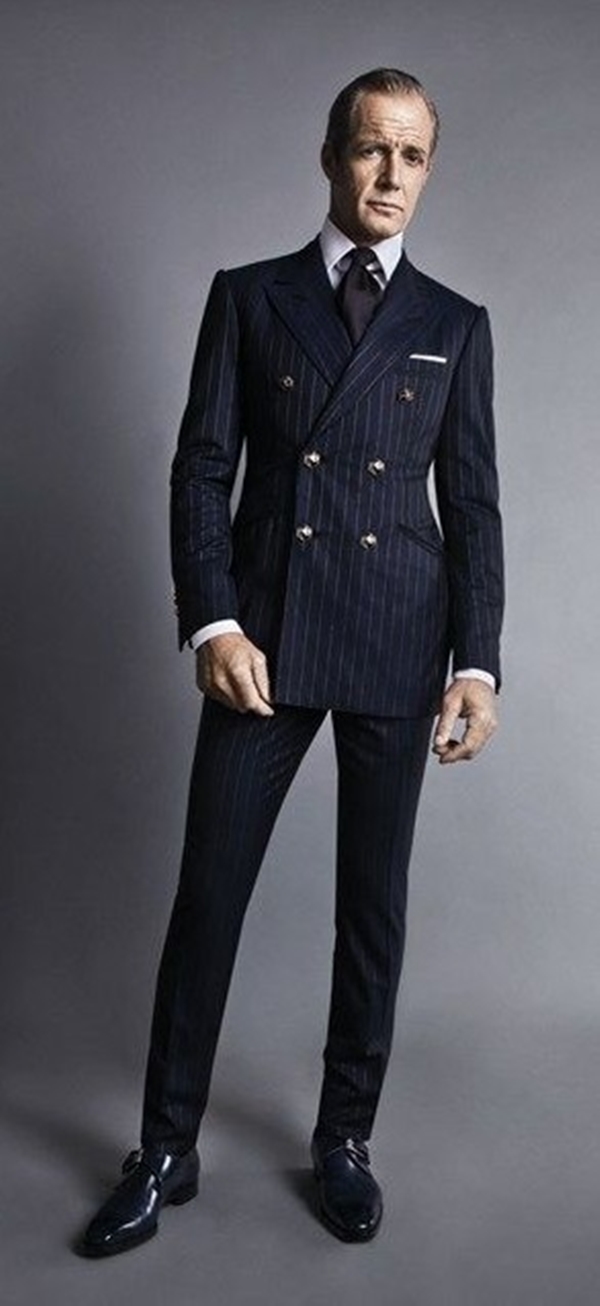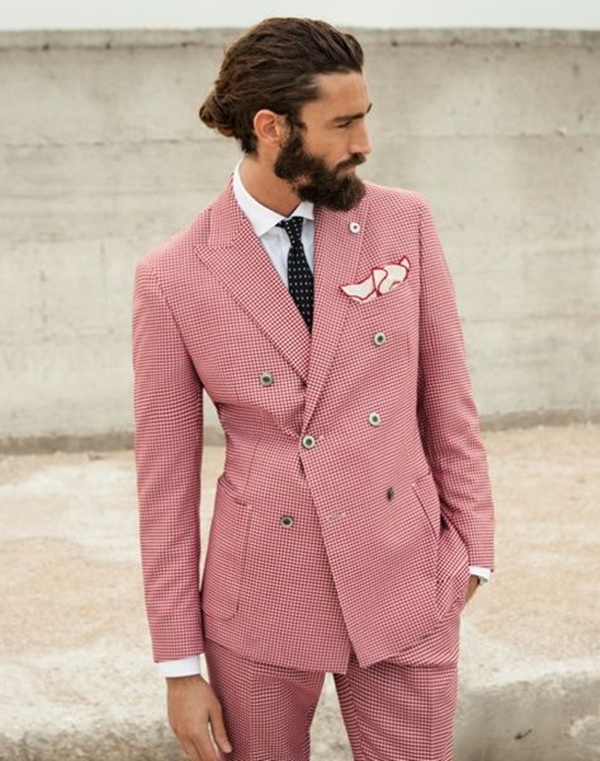 What To Pair With The Double Breasted Jackets
I wouldn't advise you to wear the double-breasted jackets with jeans. Since this type of jackets weighs more on the formal side, it wouldn't look dapper when paired with jeans. So, plain trousers like chinos are your best option if it's a mismatched suit. Look here for some amazing pant-shirt outfits to try next time. Talking about what to wear on top then a turtleneck or a plain t-shirt as well as a crisp button-down shirt, all of them will look great with the jacket.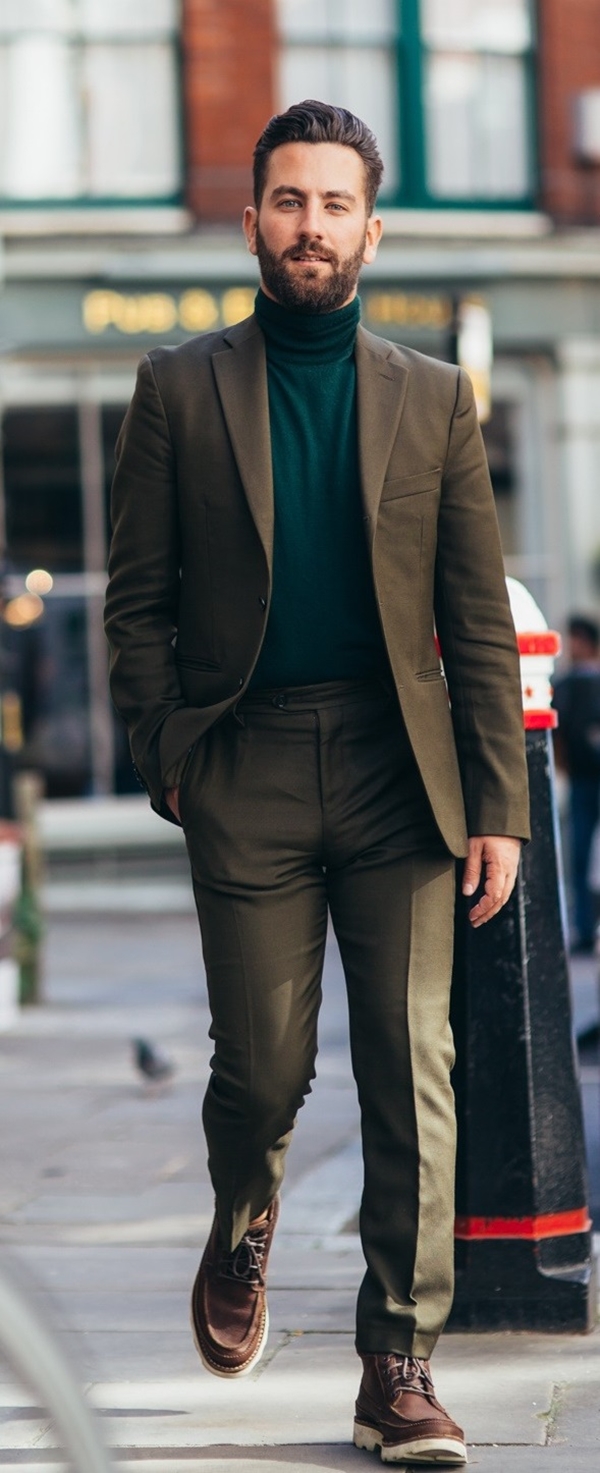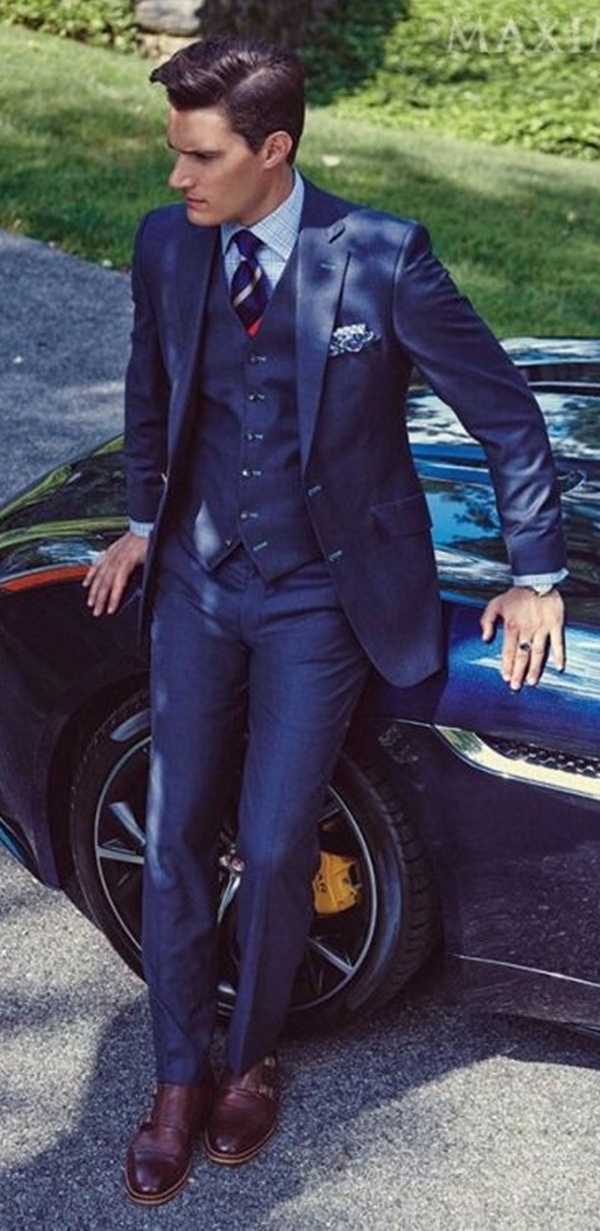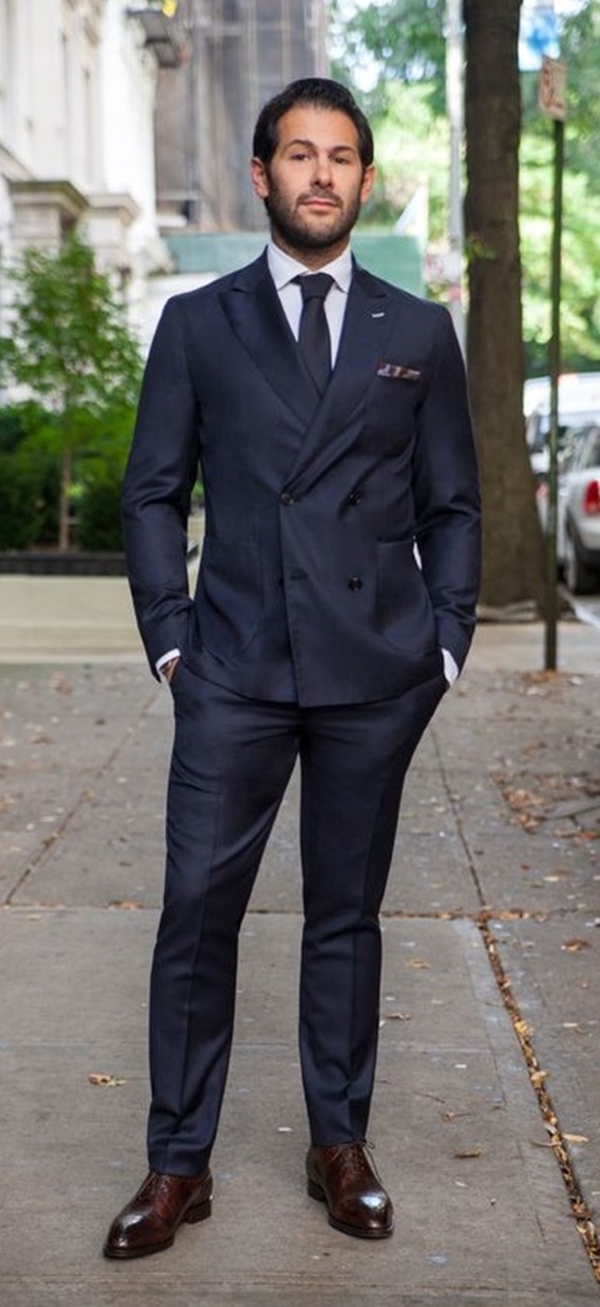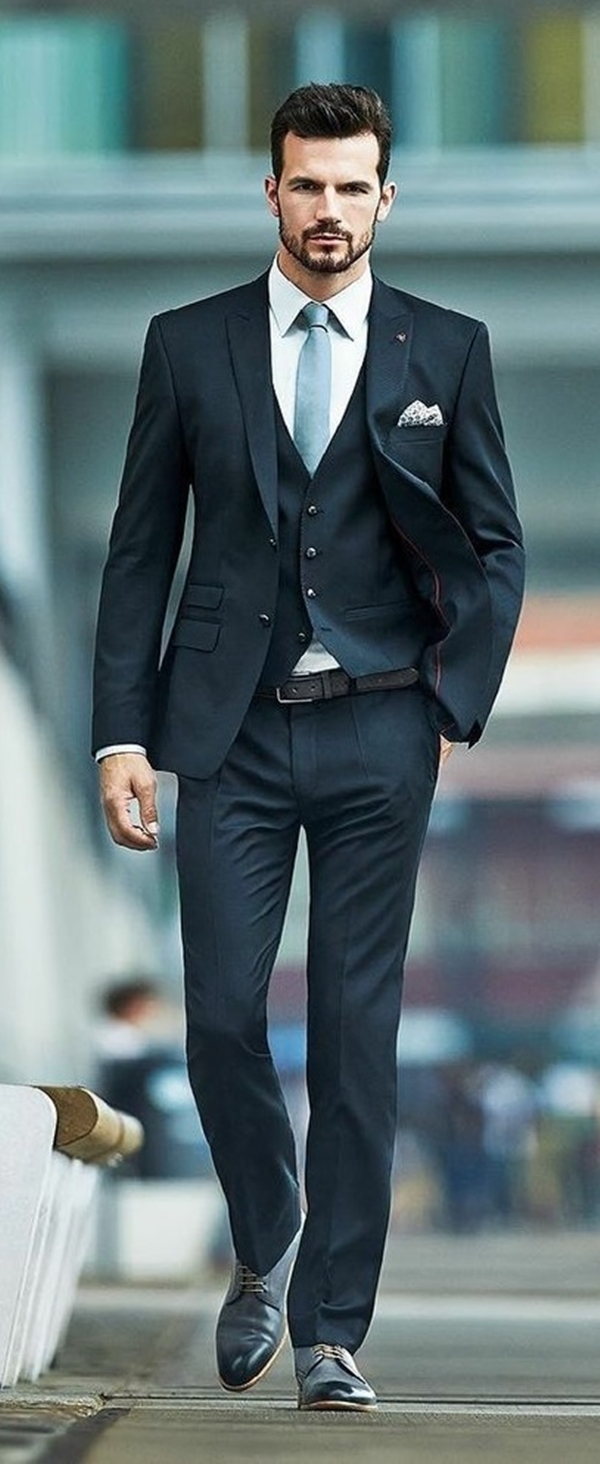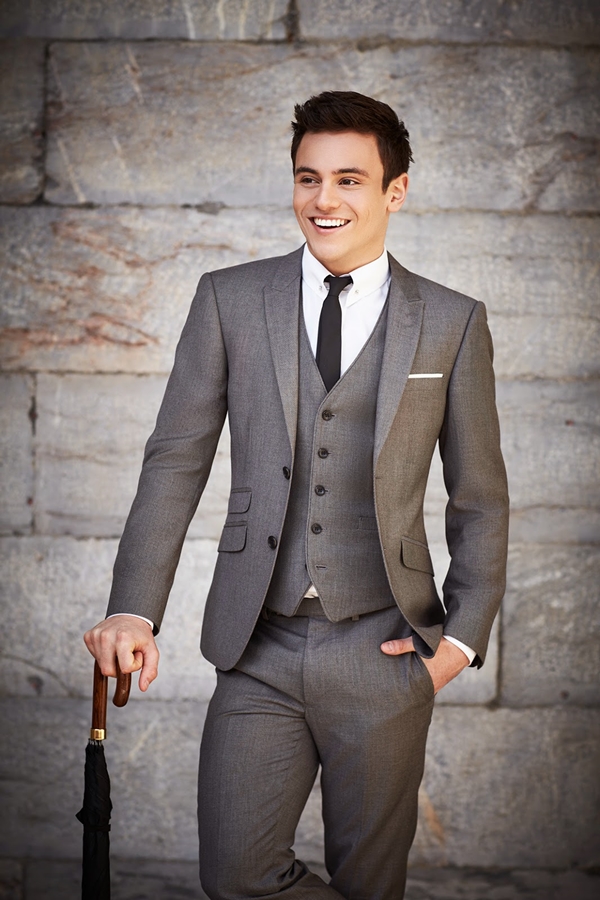 Shoes To Match
Shoes are one of the most important parts of men's accessories. So it's only obvious to choose the ones that will add more pizzazz to your persona. Oxfords, Derby, and the Brogues are the best when it comes to formal occasions. But you can take a bit of leap and wear loafers instead. Monk Straps are also a great option for shoes. Don't lose your sleep on shoes, you have quite plenty of options. Losing the sleep reminds me to ask you if you too suffer from insomnia? If yes then it's not cool.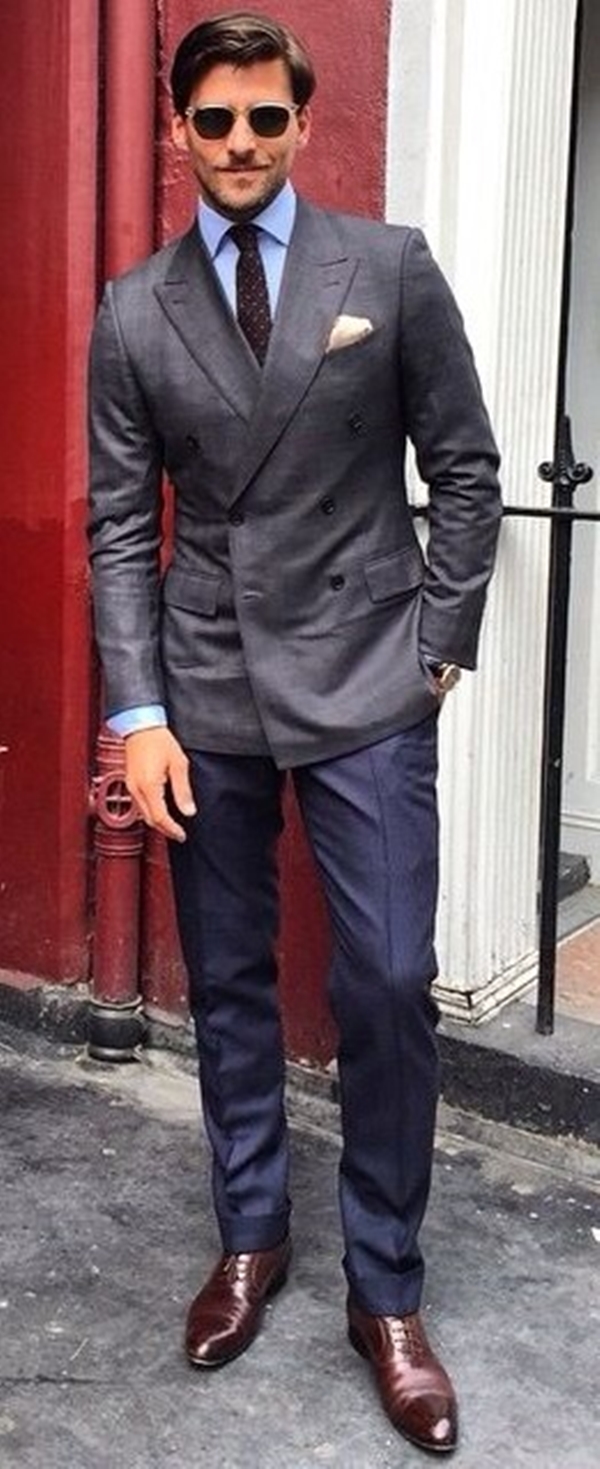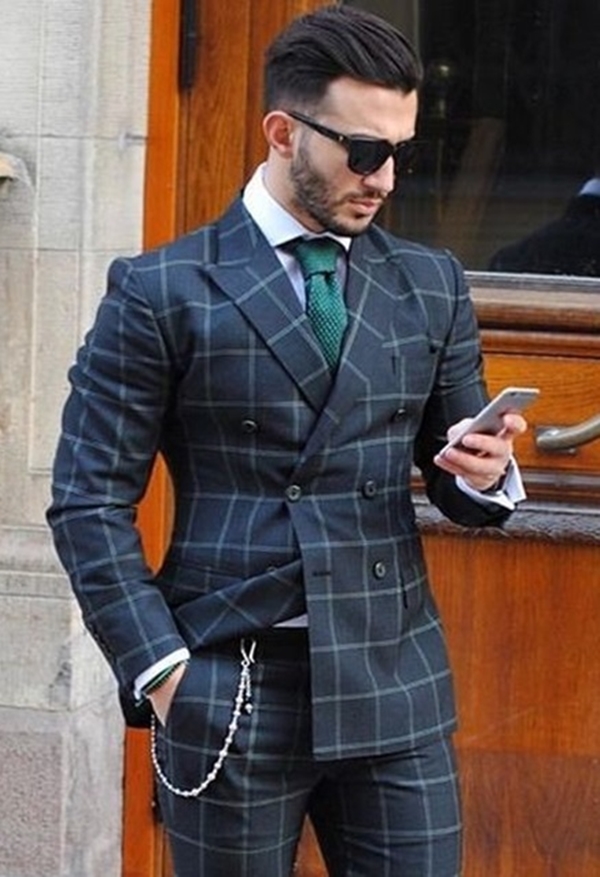 Besides all these, what you need to remember is that all those rules that are applicable while donning a single-breasted suit can also be used while going for the double-breasted suit as well. So, go ahead and add those elite and classic double-breasted suits in your wardrobe and learn these super skills that will boost your career.