Chinos are one of the most versatile pants made for men. They are capable of being worn for a variety of situations and occasions. Be it office wear, or casual party wear, the chinos have got you covered. But unlike other clothing for men, when picking a shoe for chinos, you must choose the footwear carefully depending on the occasion you would like to wear them.
With that said, make sure you look at Bruno Marc Shoes in case you are in the market looking for a quality shoe seller for your chinos. Speaking of Bruno Marc, they are known for making some of the most amazing-looking men's formal and casual shoes on the market.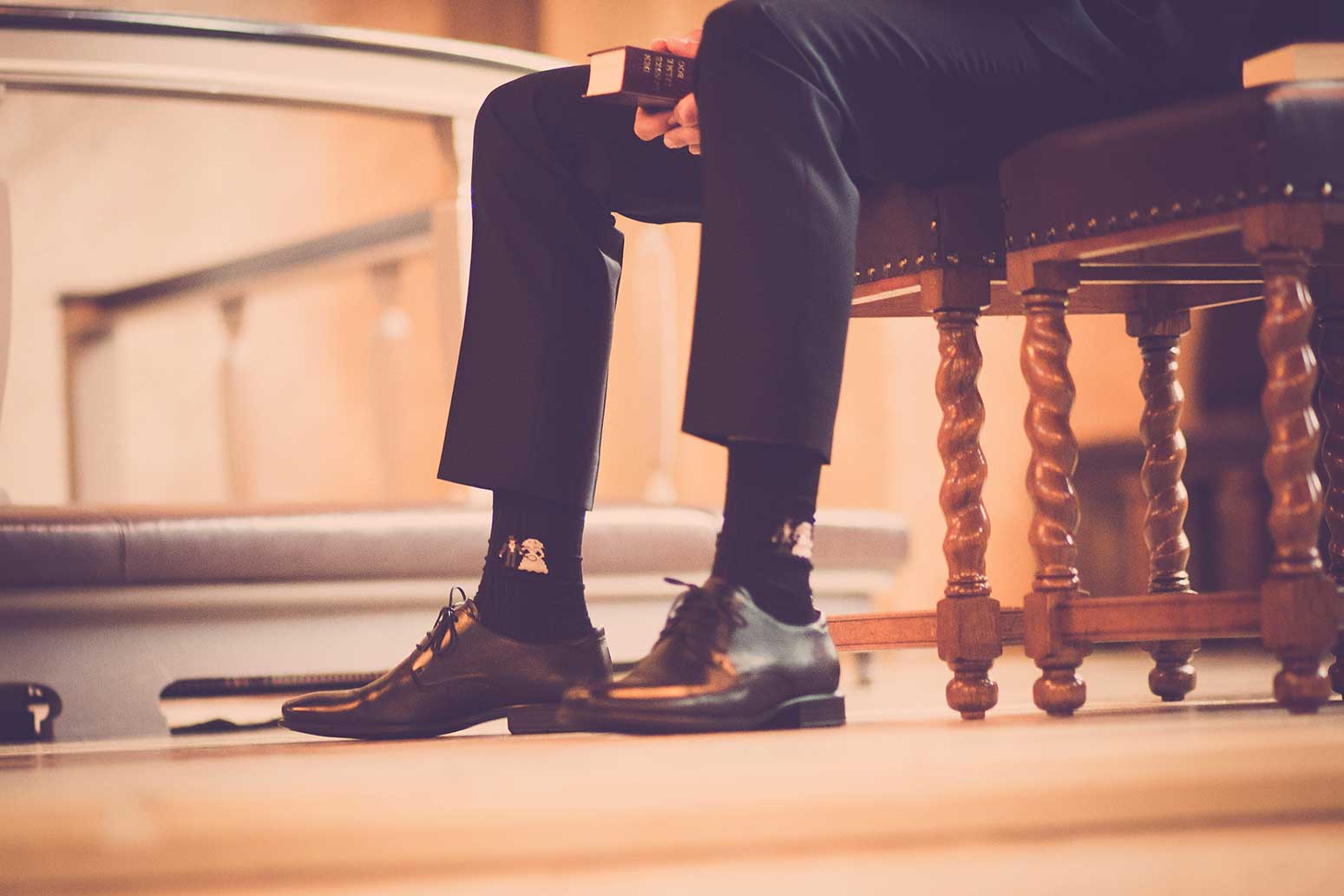 Their shoes are stylish and versatile and most of all, they are quite affordable for an average user, making them a really great choice for those men looking to revamp their wardrobe this year.
Sneakers
Sneakers are one shoe that is suitable for all types of jeans and pants. Hence it is no surprise that these shoes are a good option for chinos. And like we mentioned earlier, sneakers with chinos offer you a casual look.
Additionally, the sneakers also make you look stylish, youthful, and approachable. Sneakers come in a wide variety of colors, prints, and styles, so make sure you have a thorough look at all the major types and only then pick your shoe.
Also Read: 40 Best Tailored Suit Outfits For Women
Combat Boots
When speaking of Combat Boots, some people confuse them with Tactical Boots. They are two completely different shoes. Tactical Boots are usually lightweight and thin. Combat Boots on the other hand are more durable and hence thick and heavy. Due to this, these shoes will make you look tough when matched with beige chinos.
Combat boots are great as an everyday shoes as they are capable of protecting your feet from almost all accidents. Additionally, these shoes, because they are quite thick are suitable for winter as well.
Chelsea Boots
Chelsea boots are one of the most common and famous boots among men. These ankle boots are close-fitting and are loved for their unique side panel design that is elastic and stretchy which helps in providing a good fit. These shoes are made of either leather or suede. Leather is somewhat friendlier towards moisture as compared to suede.
When planning to pair Chelsea Boots with chinos, most men prefer either brown or black Chelsea Boots but feel free to choose the color that you like the most. 
Sandals
If you ever need a comfortable and breathable shoe, sandals are your best option. These shoes are also the most recommended option during summer, thanks to the large opening that exposes the majority of your feet to fresh air and hence helps in reducing sweaty feet. Some men prefer chinos with sandals and some don't.
It just comes down to personal preference. But if you are open-minded about chinos and sandals, we mostly recommend brown colored sandals to be paired with beige colored chinos that will not only give you a smart look but are great for beachside parties as well. 
Derby Shoes
Oxford shoes might not be the best option for chinos because of how formal the shoe is. Thus, for all those Oxford lovers, the Derby Shoes are a perfect replacement. This is thanks to the extremely similar look that the Oxfords and the Derby Shoes possess, with the exception of one key difference.
The flaps on the lace region of the Derby shoe are unstitched, giving the Derby Shoes an open lacing system as compared to Oxfords. This makes the Derby Shoes more semi-formal as compared to Oxfords. Though this might not seem much, it possesses a huge meaning in the world of male fashion, making these shoes better suited for casual to semi-formal outfits and hence a great choice for chinos. 
Penny Loafers
One of the most loved semi-formal shoes is the Penny Loafers. Even since they were first introduced in the early 1900s, these shoes have gained popularity not only among men but among women as well. Hence, these shoes have become a wardrobe staple.
Additionally, if you plan on wearing chinos with formal clothing like a blazer, the Penny Loafers could be your choice of replacement shoe, especially if you don't prefer the Derby Shoes. 
Lace Up Dress Boots
For a dedicated formal shoe that offers a different look as compared to your usual Oxfords or the Derby Shoes, the Lace Up Dress Boots is a great option. These Dress Boots are one of the few shoes that blend really well with chinos. Even though they are also ankle boots like Chelsea', these have shoe laces that go up to the ankle.
And hence, when it comes to fastening and keeping the shoe in place, they are far better than Chelsea Boots. 
Also Read: 40 Professional Work Outfits For Bald Men
Final Thoughts
In conclusion, if you have no idea what shoe to buy with chinos, just pick any from the list above and we can guarantee that you will love it as long as you buy them from a reputed seller. And when picking your shoe for chinos, you will usually find two fabric variants that are leather and suede. Now since chinos are more of a casual pant, go with a shoe made out of suede fabric in case you are confused about which to buy.
But if you like leather better, you can go with that as well. And when it comes to leather, always pick genuine leather as opposed to synthetic as the former will last you a long time even if they seem costlier.