With women having an increased representation in the corporate sphere, there is not a shred of doubt that they are doing as well as men and even thwarting them in certain domains within the corporate sphere. Hence, it goes without saying that they can suit up to give men a run for their money in the dressing department as well. The goal is to hit the ideal footing between style and professionalism. Keeping this in mind, we have a compiled a list of best tailored suit outfits for women to style the suit for the working girl which will leave the men gaping with awe. After all, why should men have all the fun?

Best Tailored Suit Outfits For Women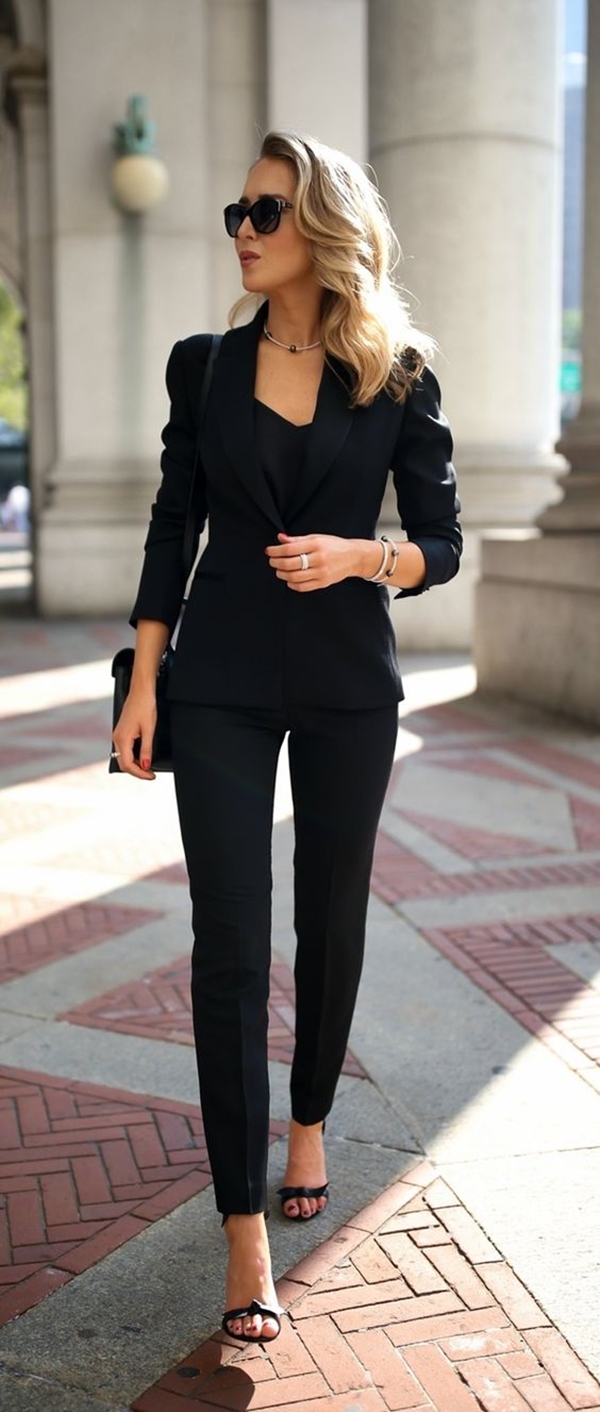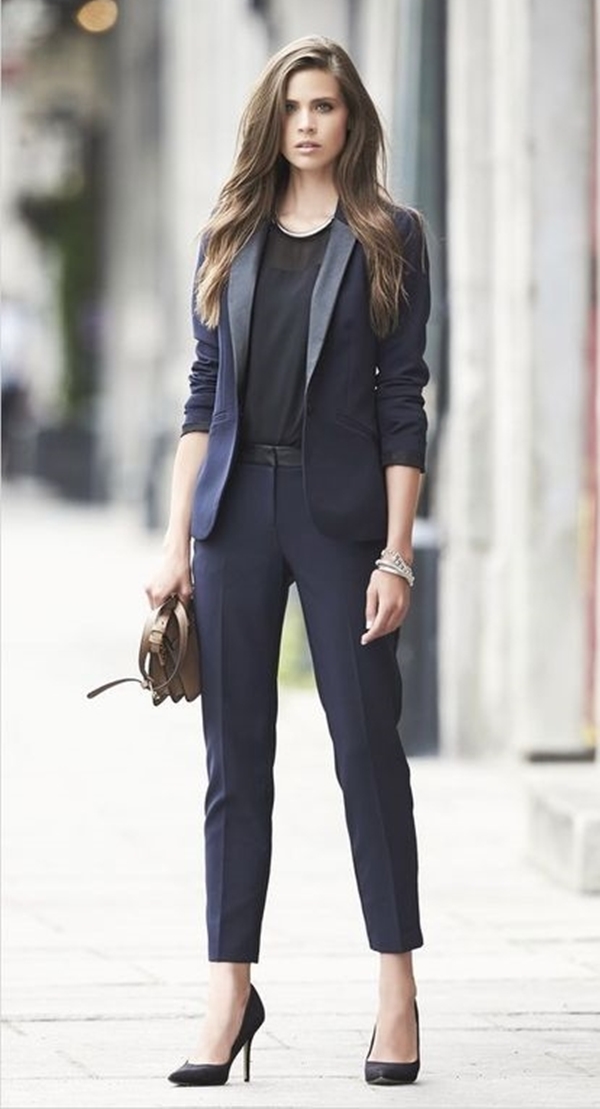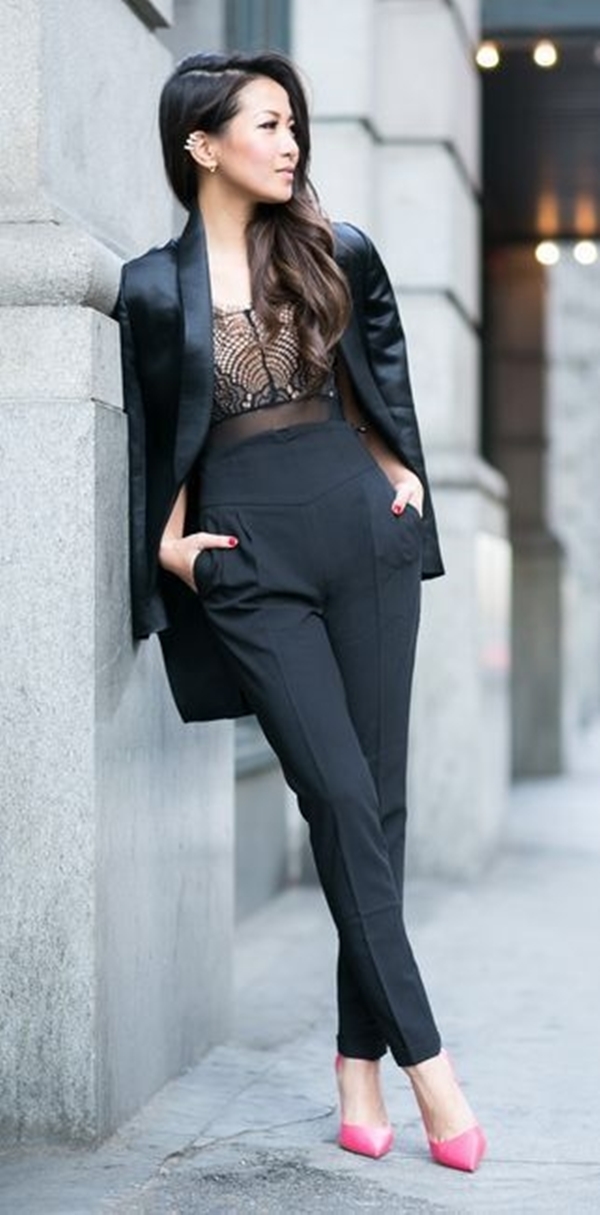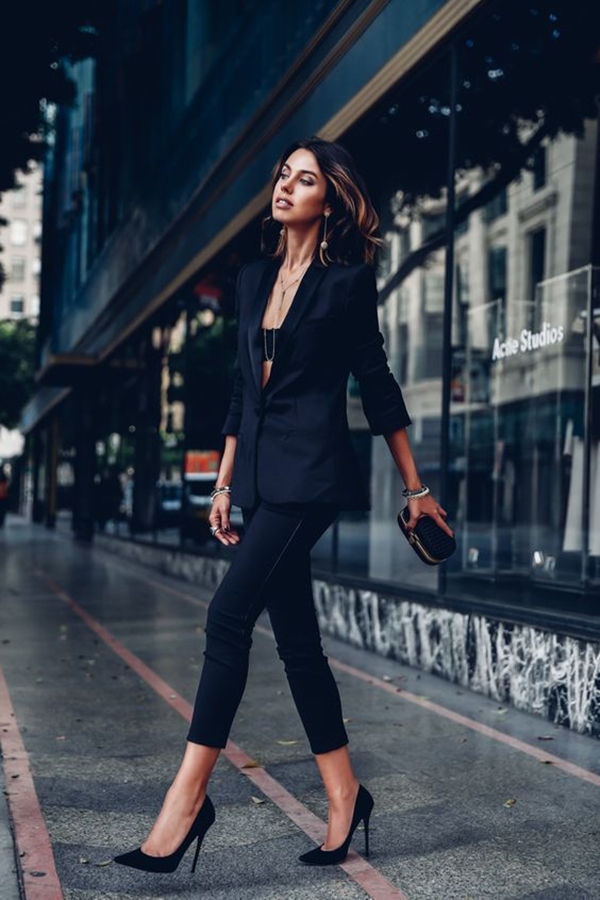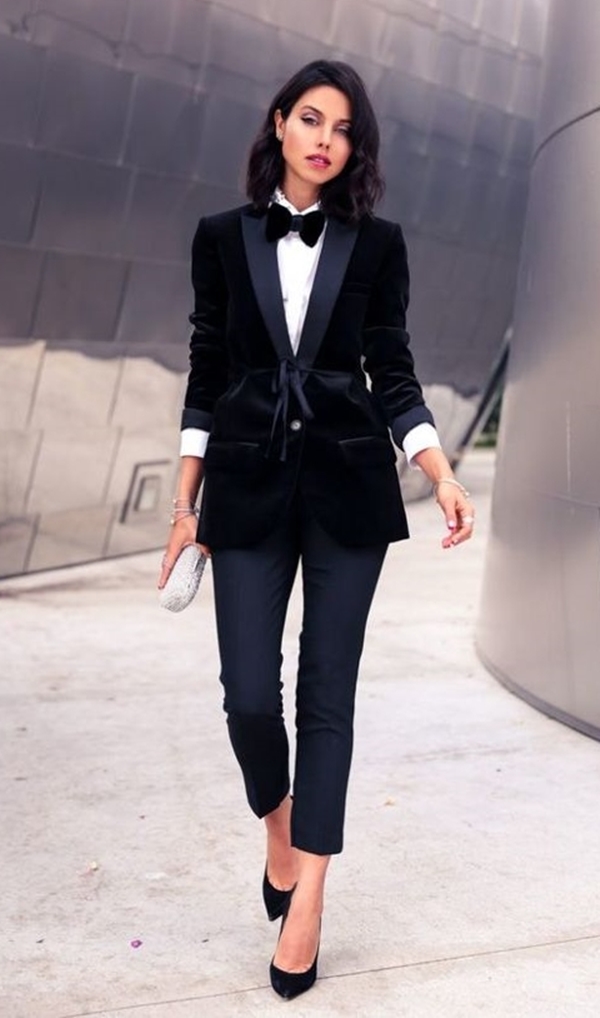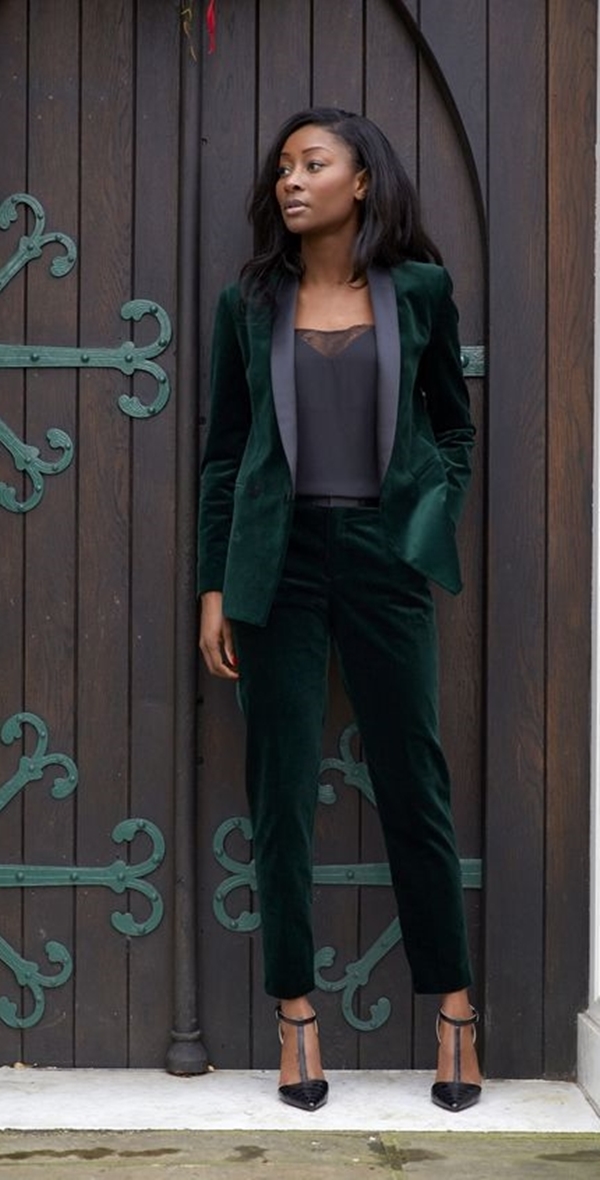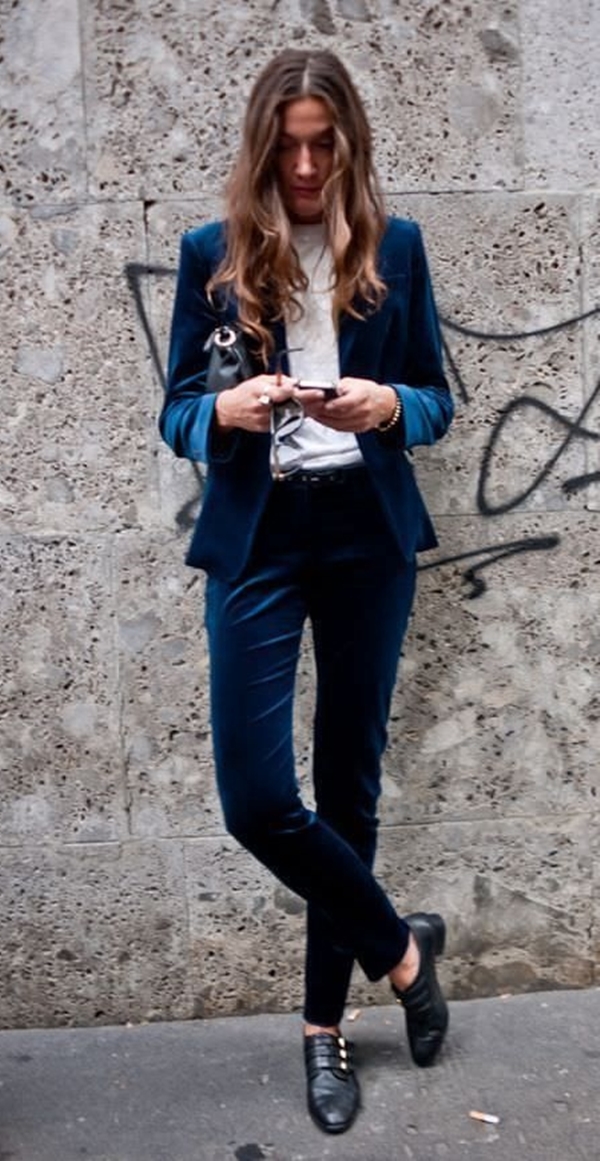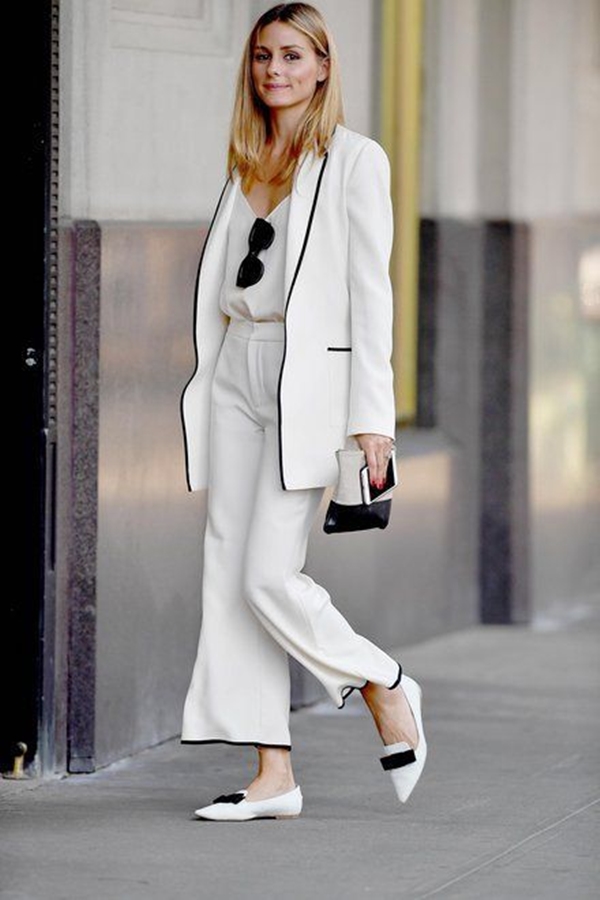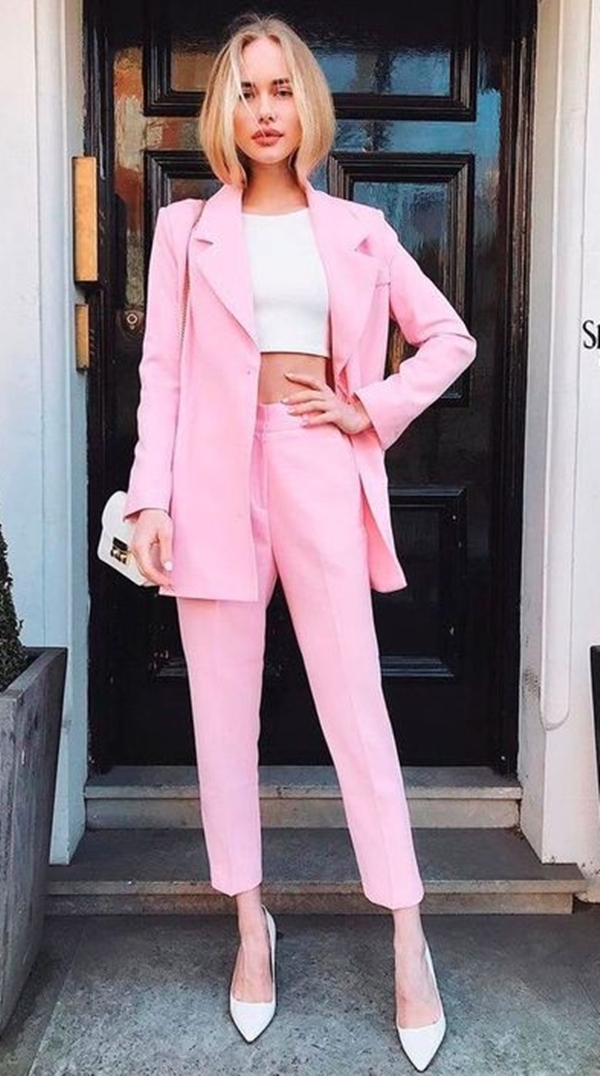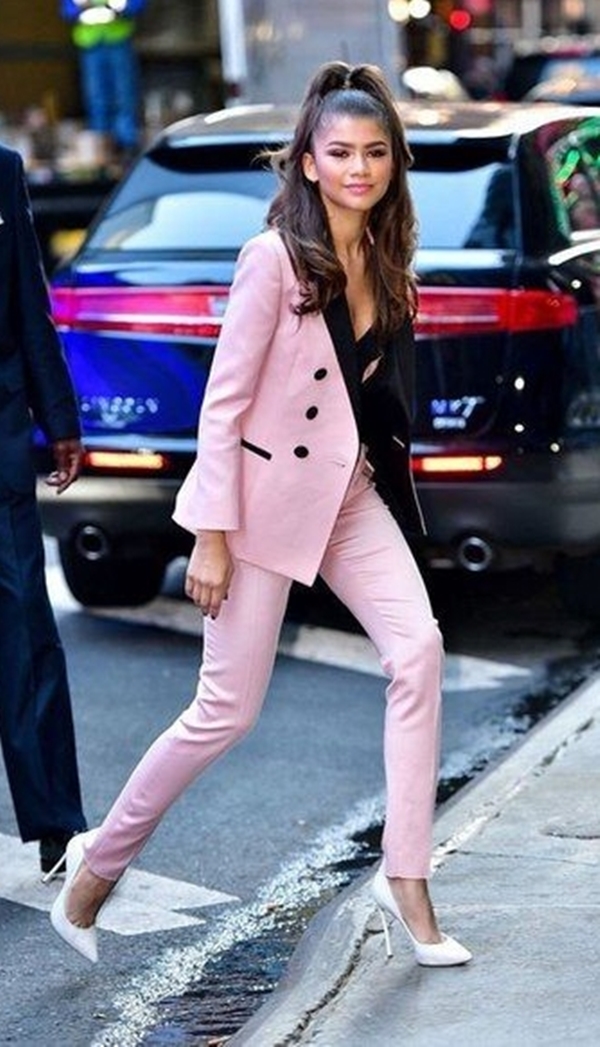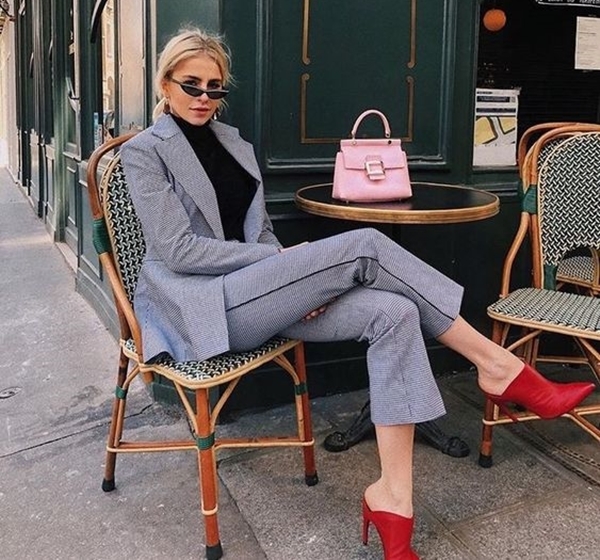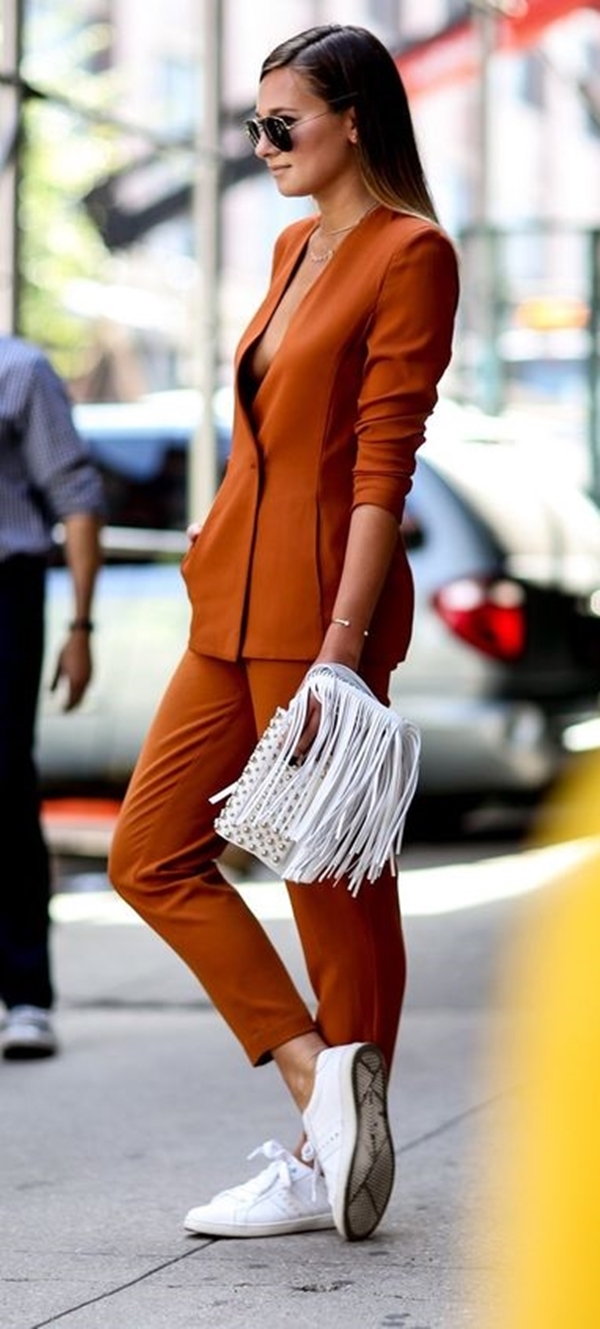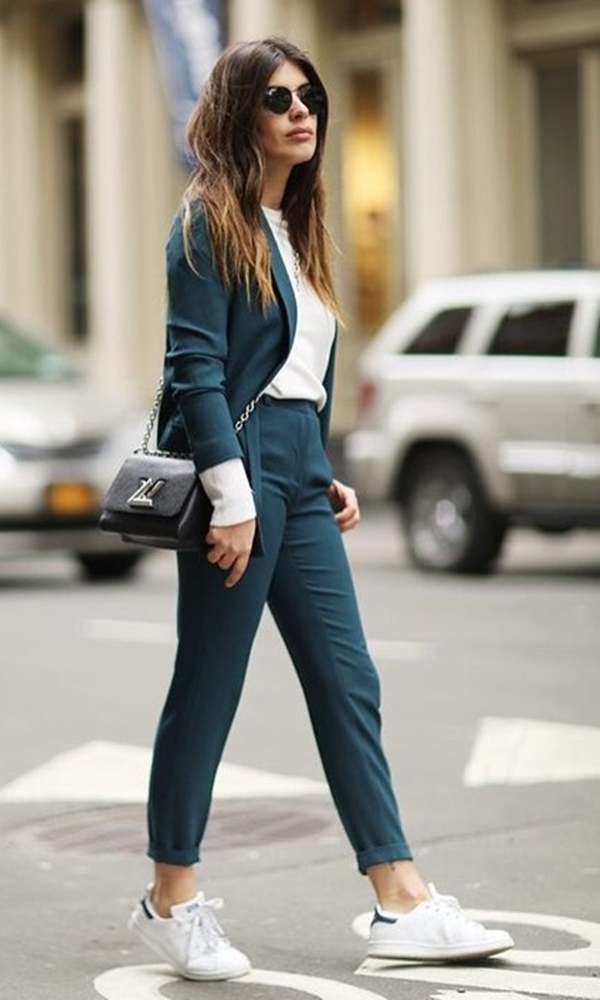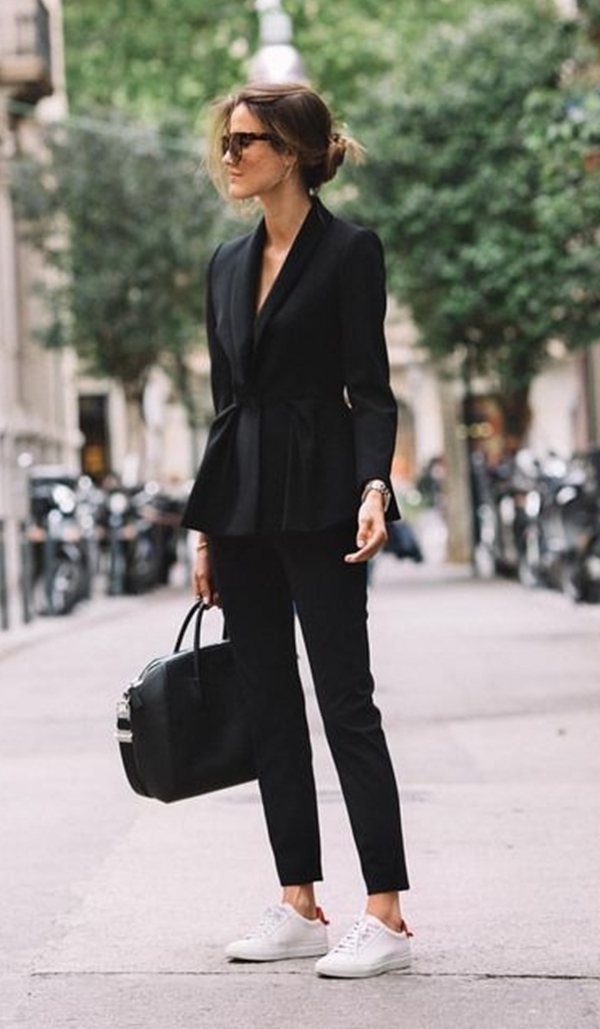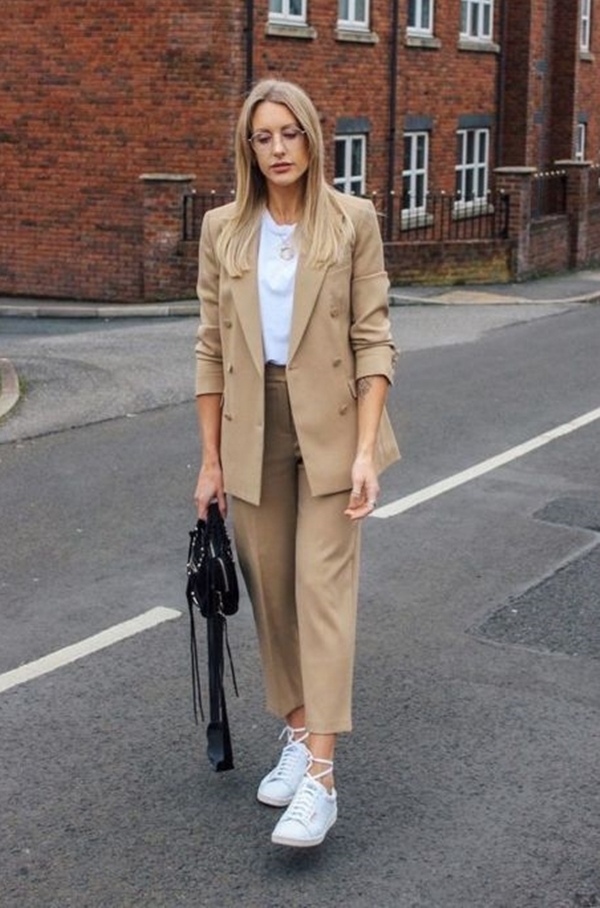 Stretch Wool Suit Jackets
These jackets are composed of a single button and are on point in every season. Coupling these with cigarette pants can further enhance the look of this jacket. The stretch wool material used to make this jacket ensures amazing comfort. These jackets generally have slightly curved lapels which give a cute feminine touch while maintaining the professional look.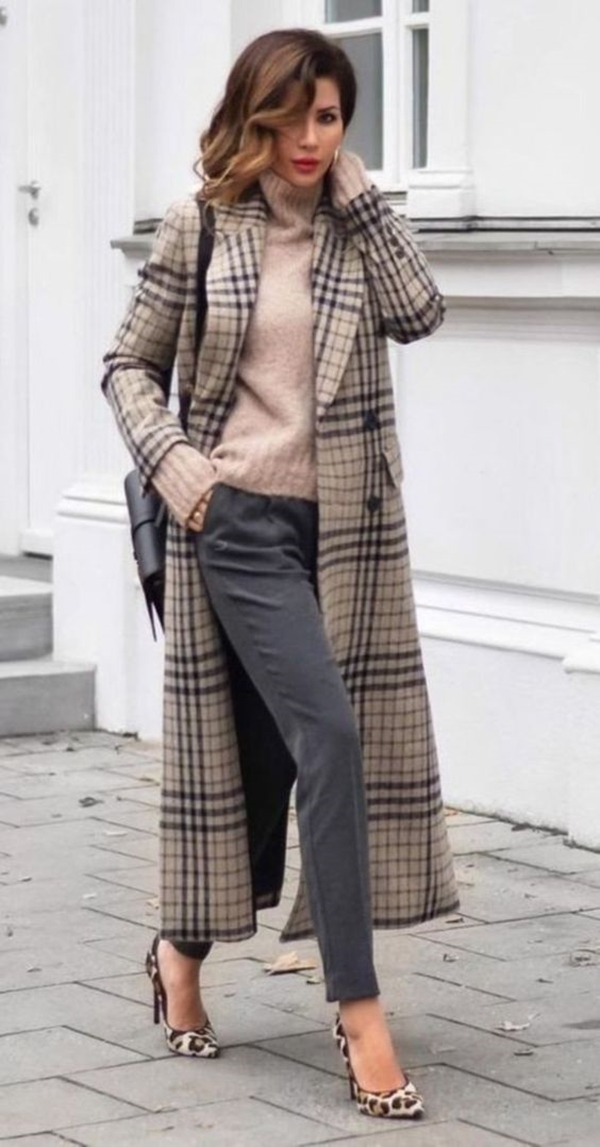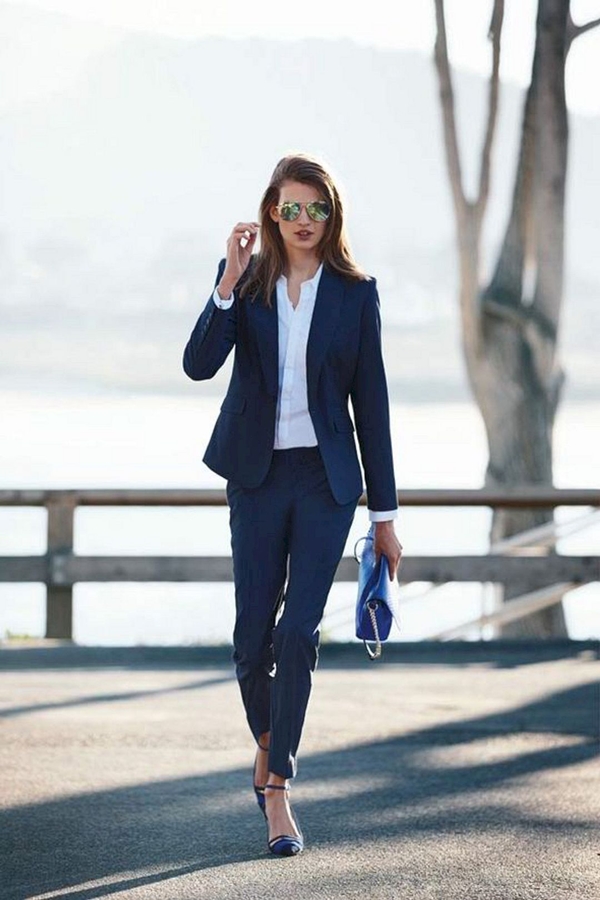 Oversized Blazers
These best tailored suit outfits for women are perfect who wants to be at loggerheads with the men. Generally considered to be a man's calling, the oversized long blazers can be pulled off particularly by tall women. The petite girl can also carry this look by combining it with broad heels for looks and functionality.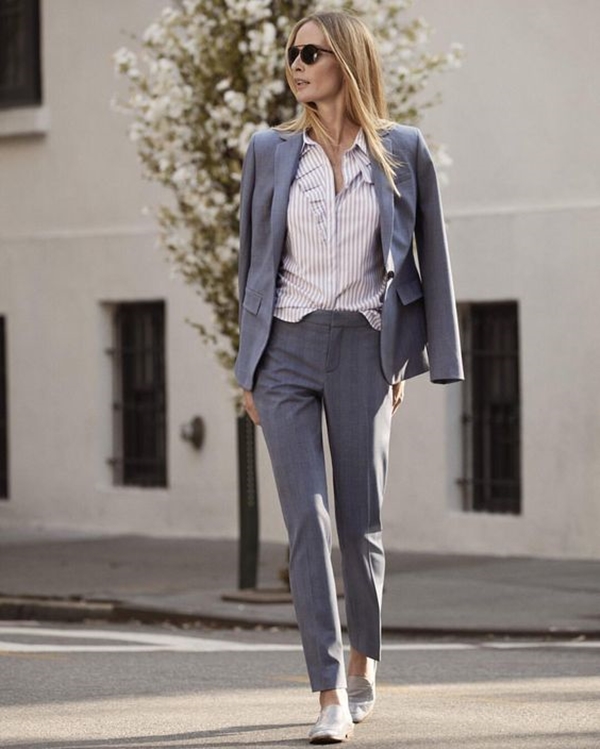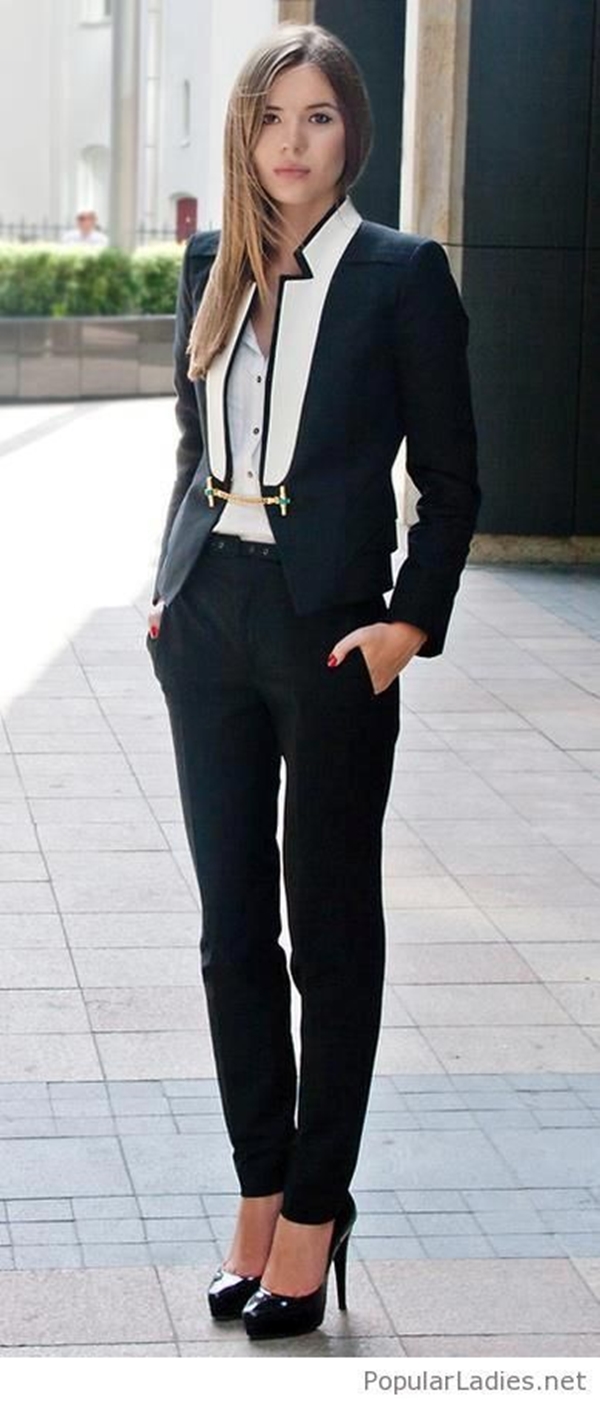 Skirt Suit Sets
Professionalism and femininity go hand in hand with this styling option. The styling can be tweaked on an everyday basis by employing a varying length of blazers. Choosing a properly sized skirt can make or break your game with this outfit. Ensure that too much thigh isn't exposed when you're sitting in a chair while wearing a skirt. If that happens, the skirt is too short.  A knee length skirt is a perfect candidate. A jacket having a round neck and long sleeves is ideal to master the best tailored suit outfits for women.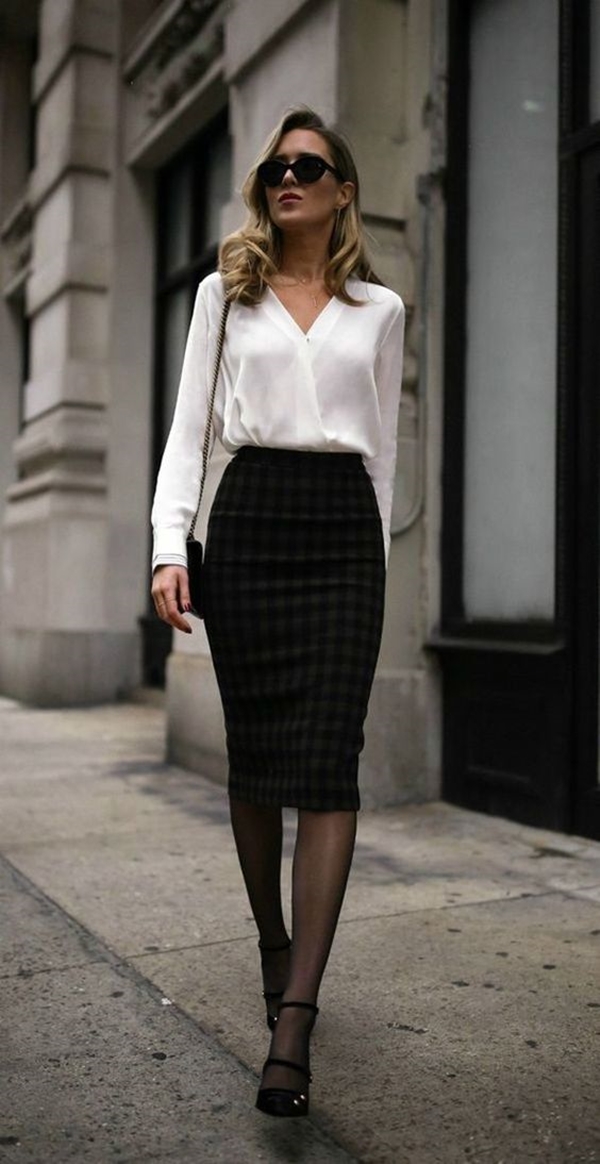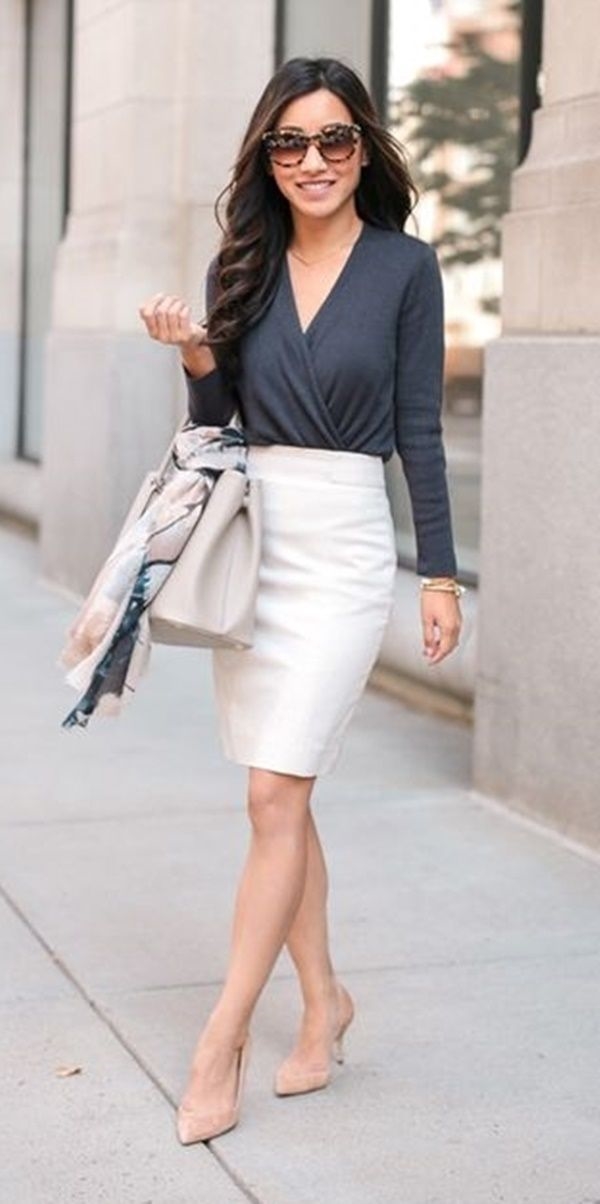 Business Shirts
Button-up shirts are the bread and butter for any business attire. The plethora of fabric and colours available make it handy for the conference room meetings, fieldwork and after office hangouts. White and black cotton shirts of proper fitting is a must have in every wardrobe. Darker hues like grey and purple can also be incorporated along with soft tones.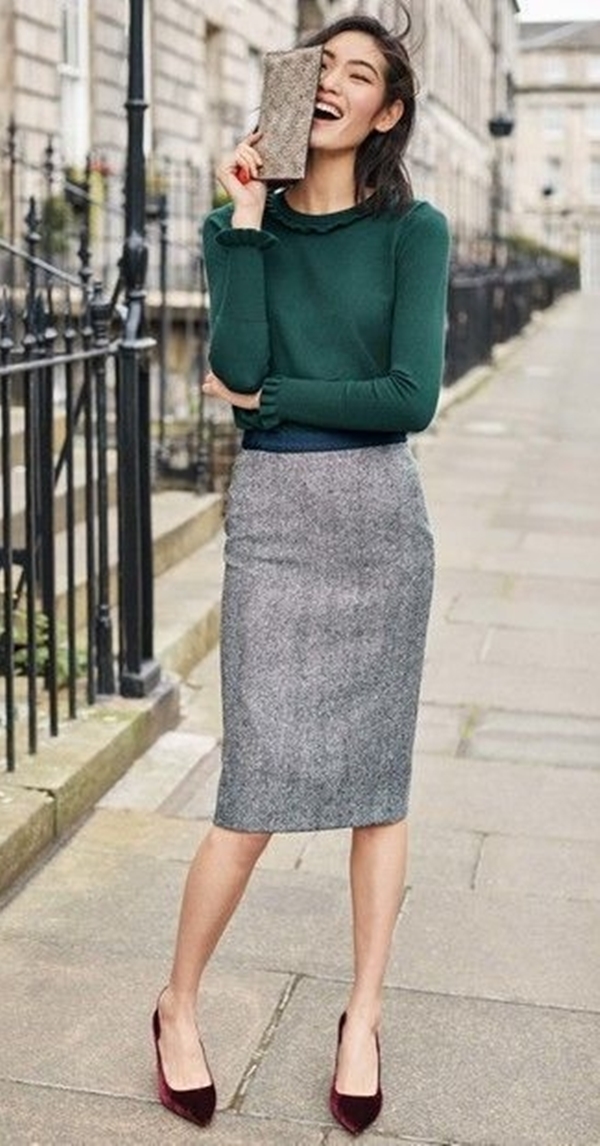 Business Pants
A large variety of style options are available with best tailored suit outfits for women. Business pants for women come in many varieties, including straight-leg, boot cut and cigarette styles. The important thing to keep in mind while choosing a business pant is to select one that complements your body type. Ankle length is the ideal length for formal settings. Solids colours like grey, black and navy should be chosen to maintain the official chic look.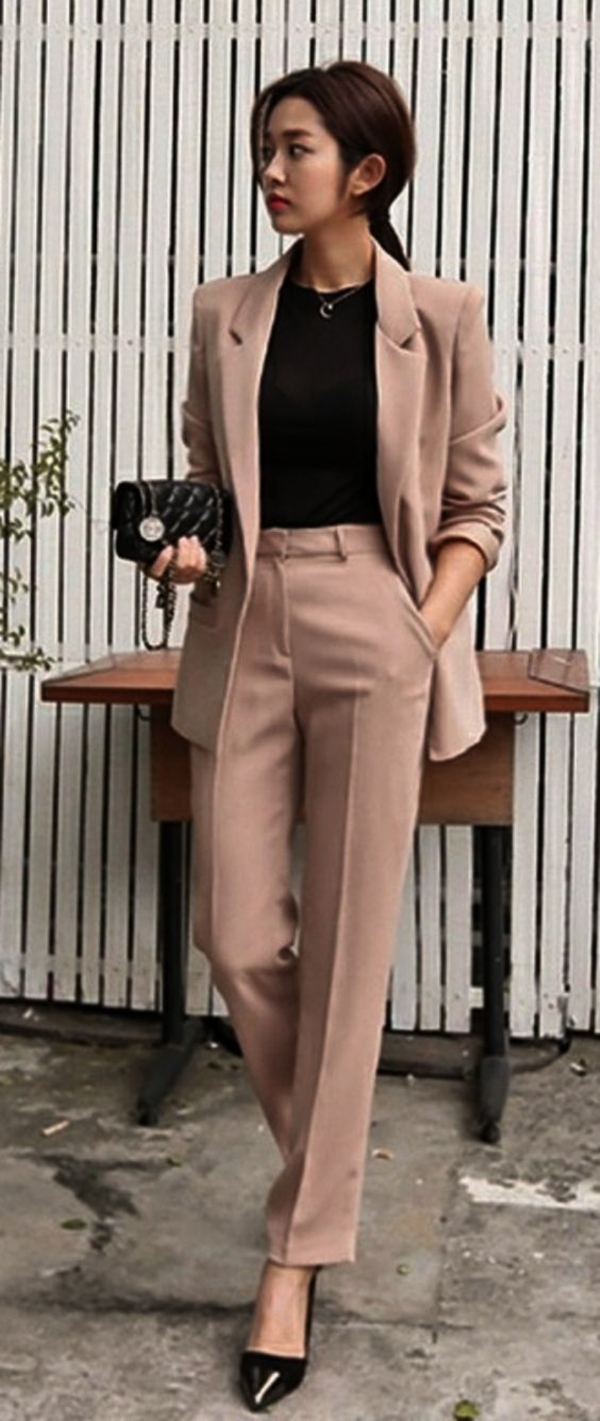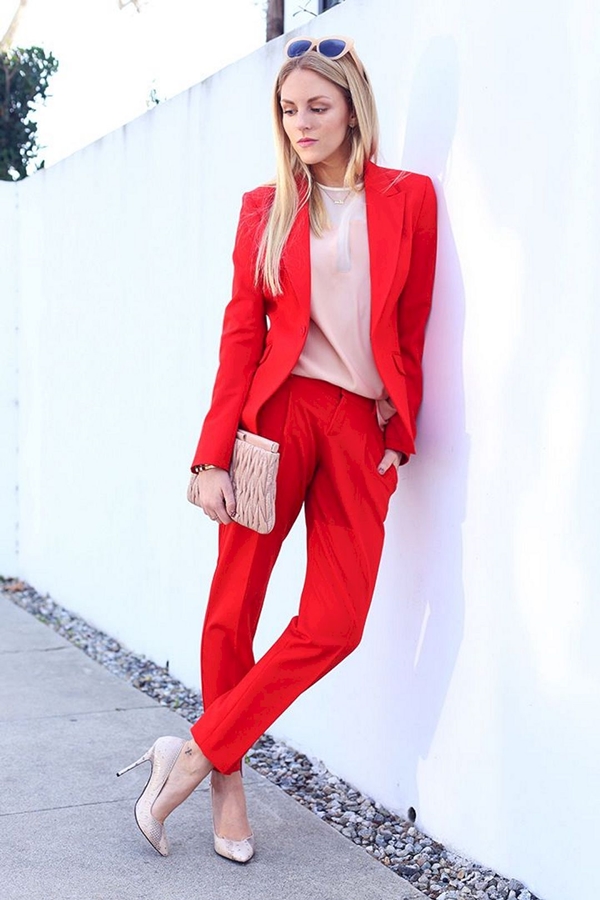 Interview Attire
A job interview is a place to make a bold statement. A pantsuit is the first attire that comes to our mind, which can be coupled with high heels and around collared shirt. This look adds aesthetics and power, provided that the colours are neutral and sober. Patterns also work fine as long as they aren't too bright.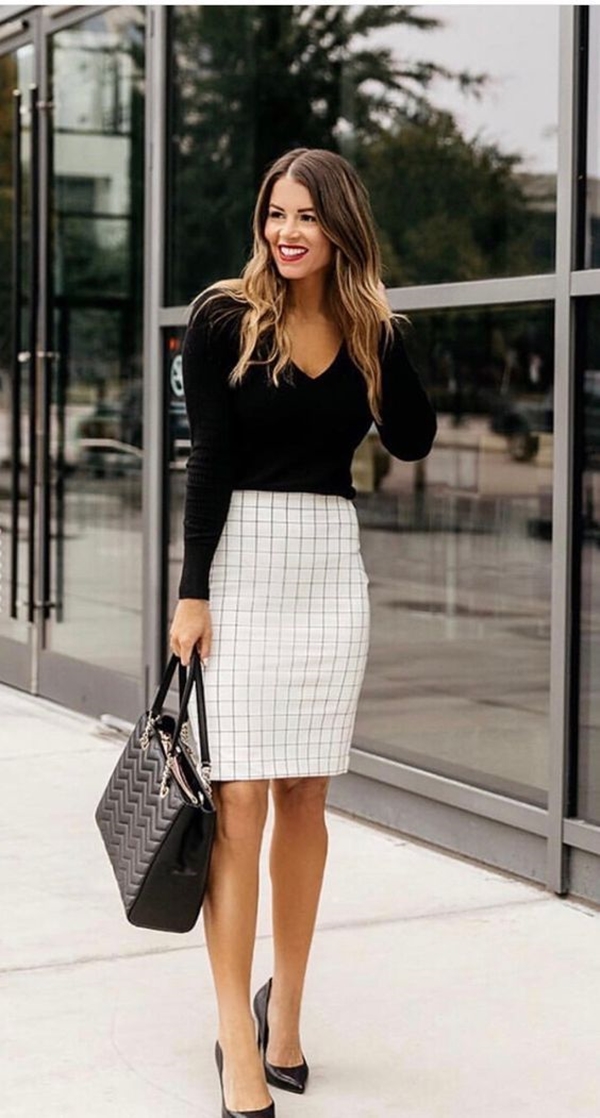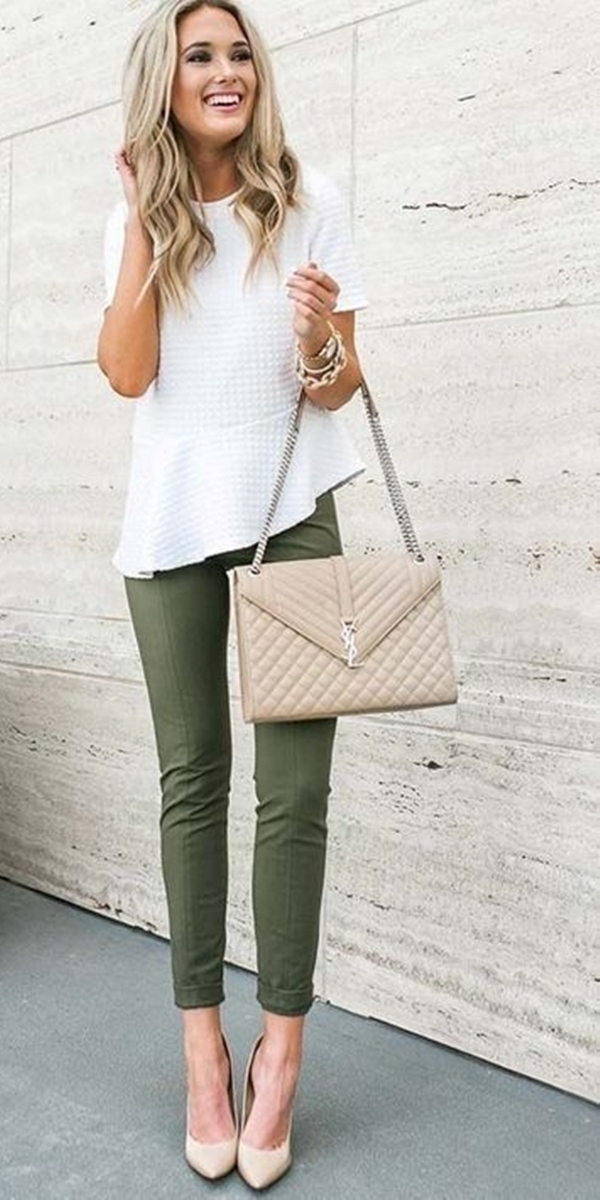 Summer Attire
Lose fitting apparels while maintaining the touch of professionalism is the way forward during the summers. Therefore, a well-weighted combination of formal dresses and loose fitting cigarette pants work really well. Open toe shoes can be worn but they take away the professional charm associated with closed toe shoes.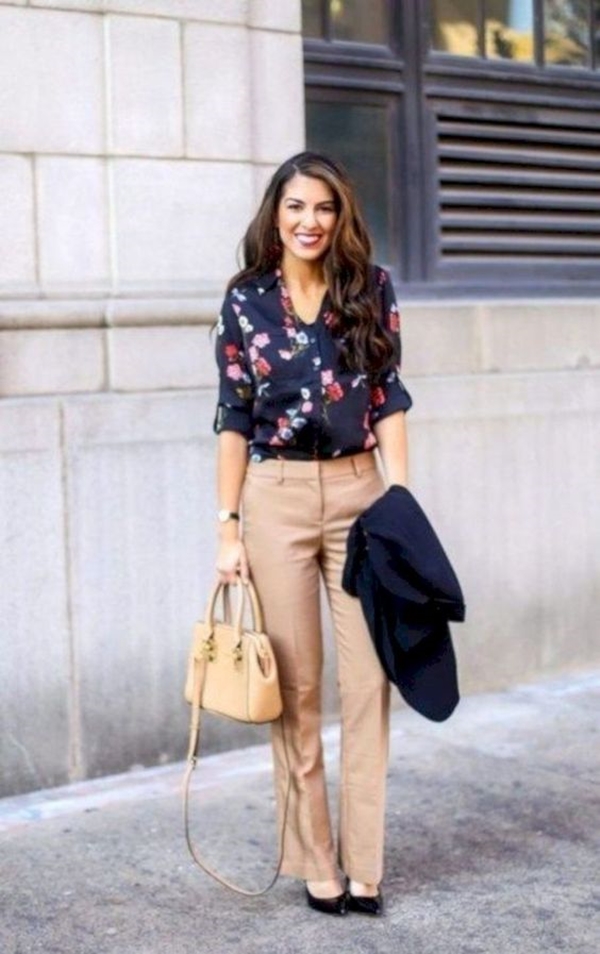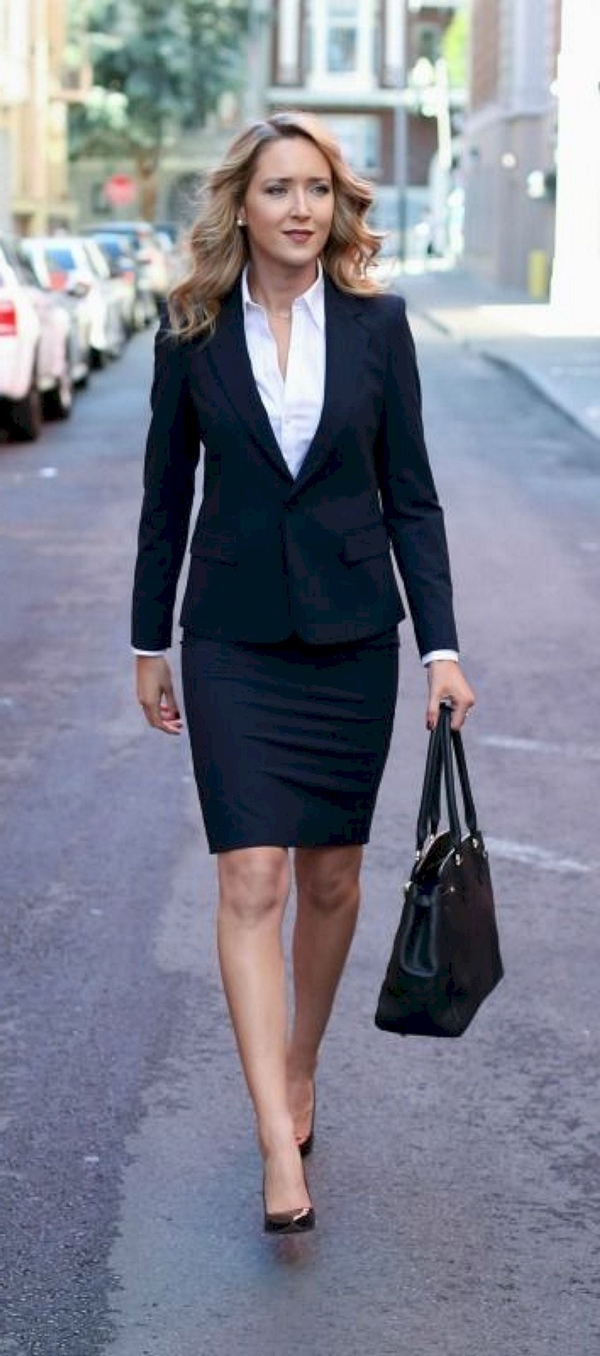 Winter Attire
The months of winter add a variety of apparels to your clothing arsenal. Blazers, Overcoats, sweaters and jackets are some options that come at the tip of our tongue right away. A turtleneck sweater combined with a short length jacket works wonders and protects from the biting cold as well.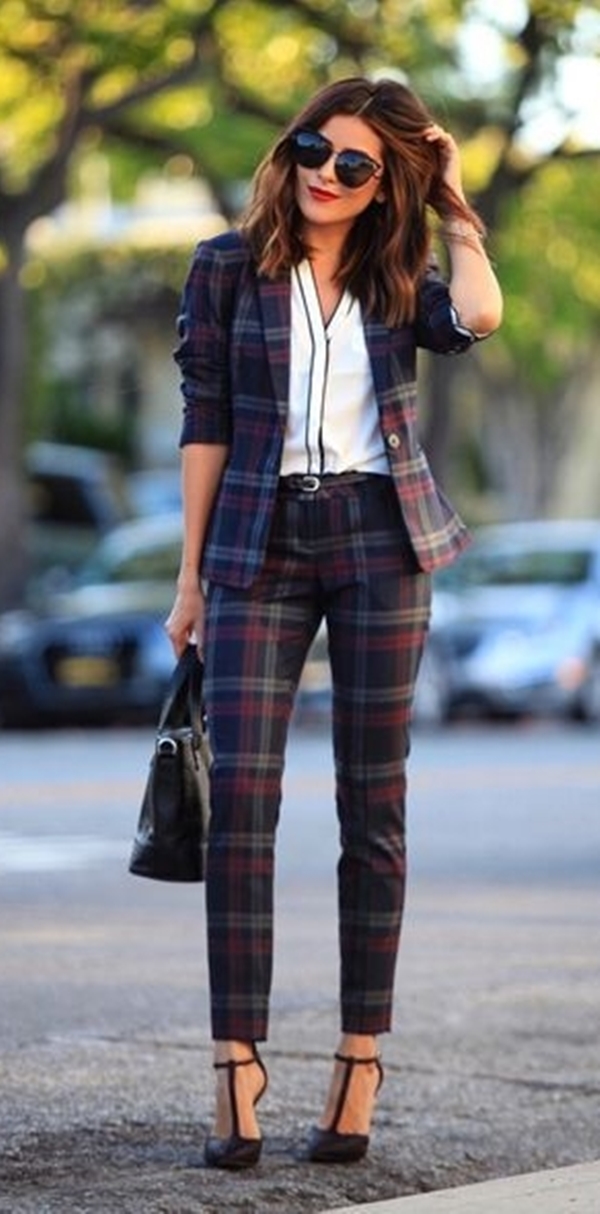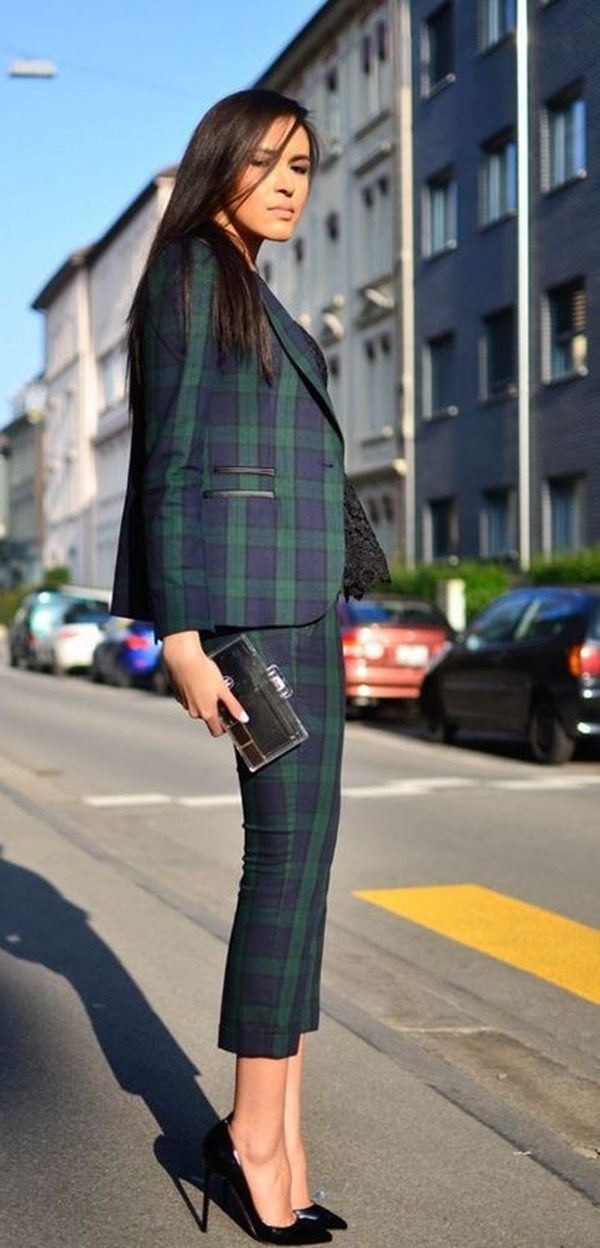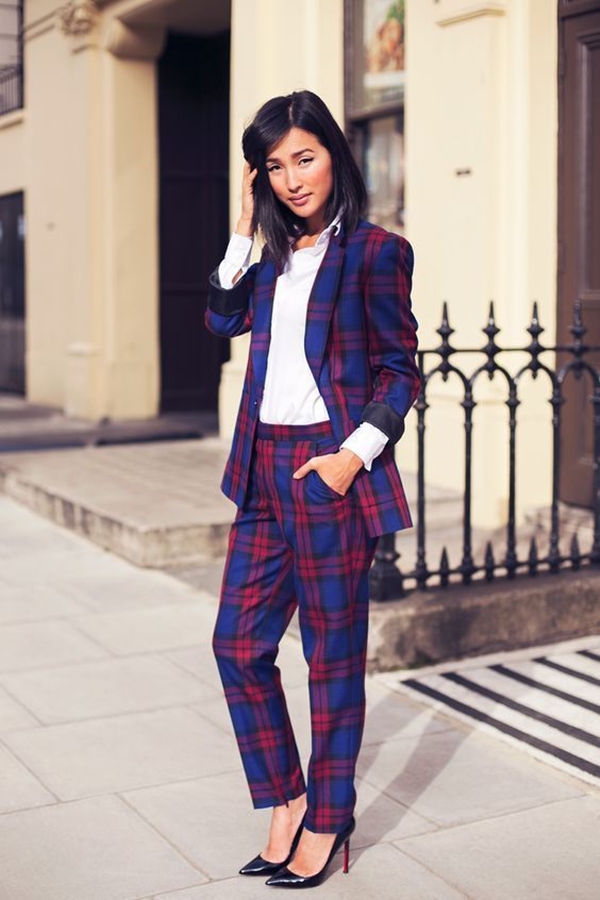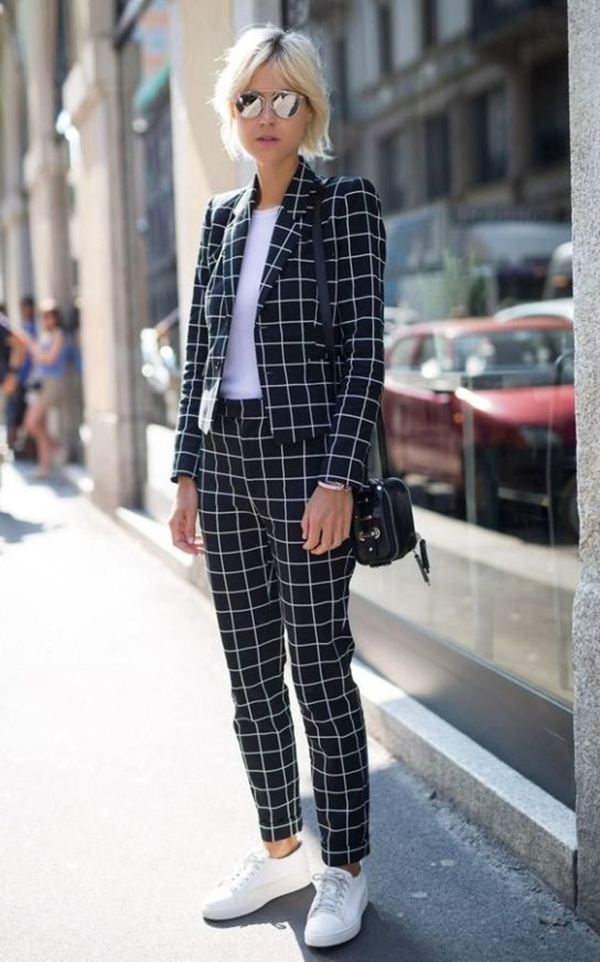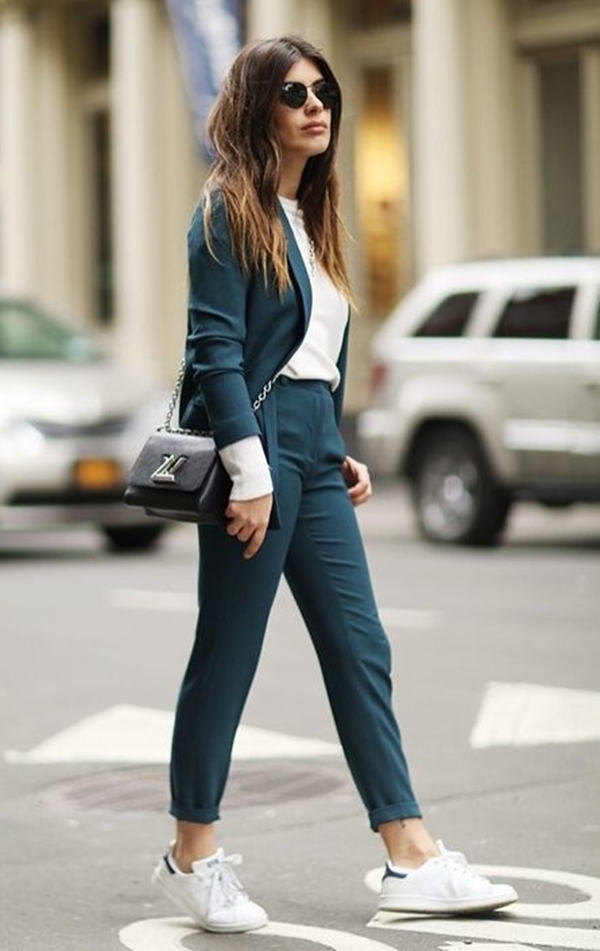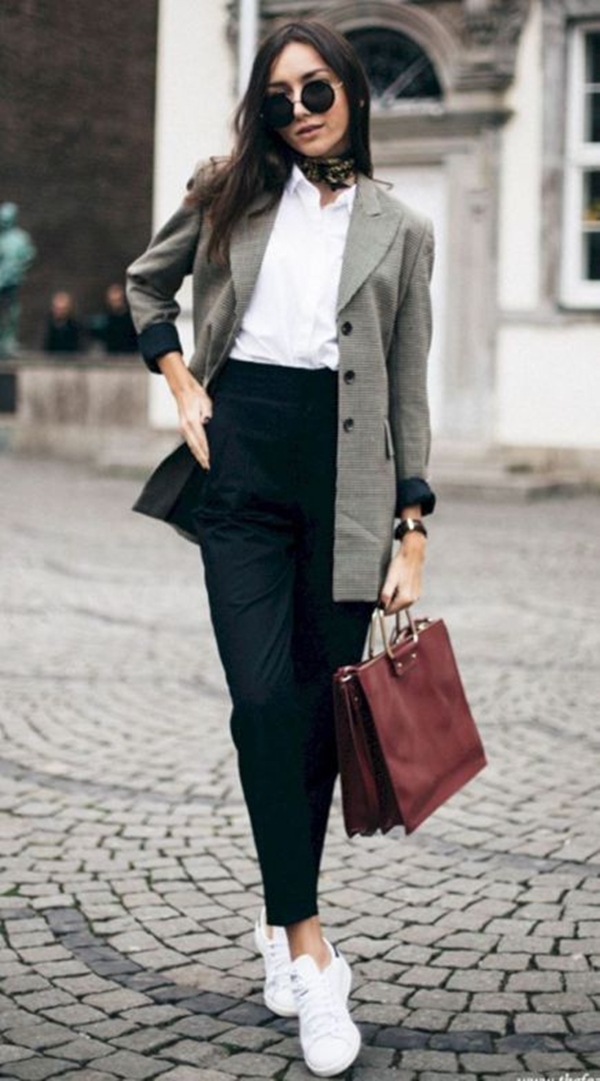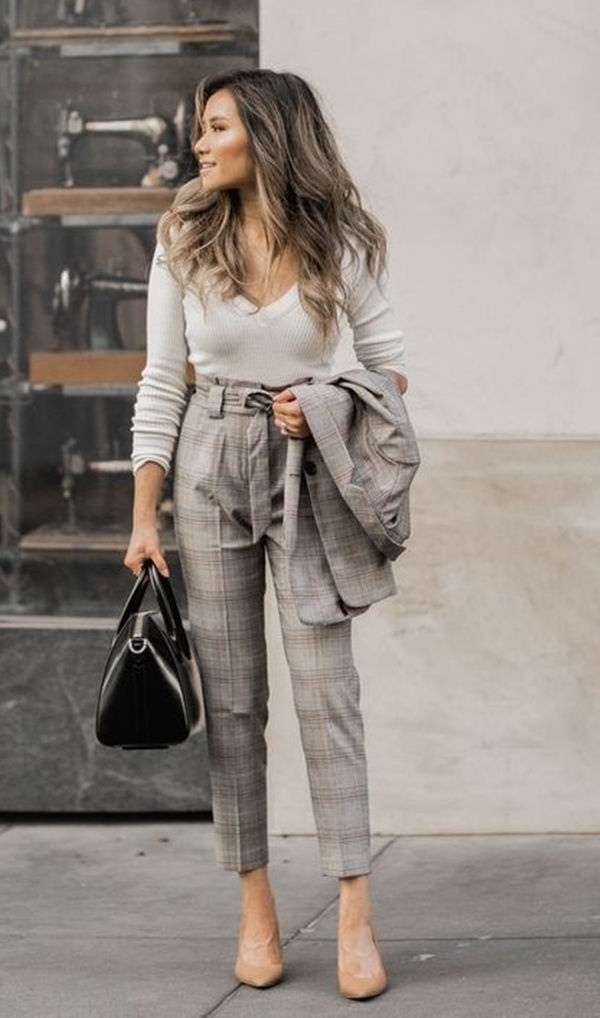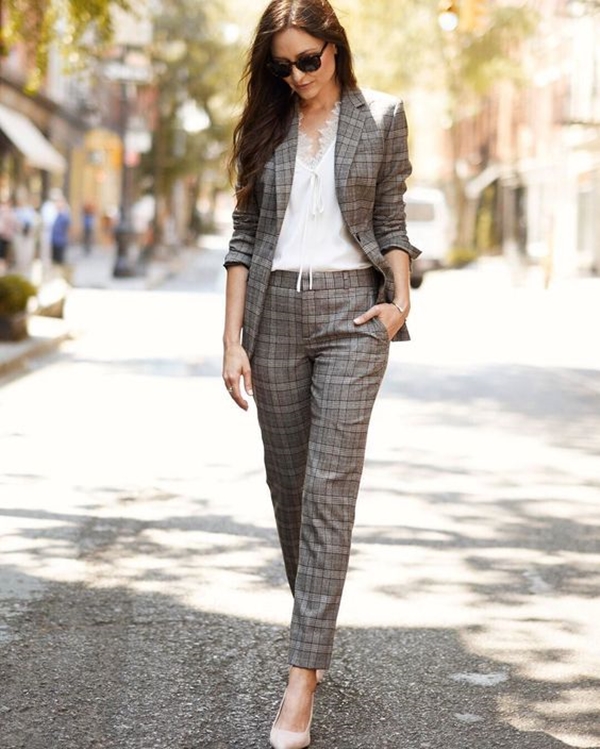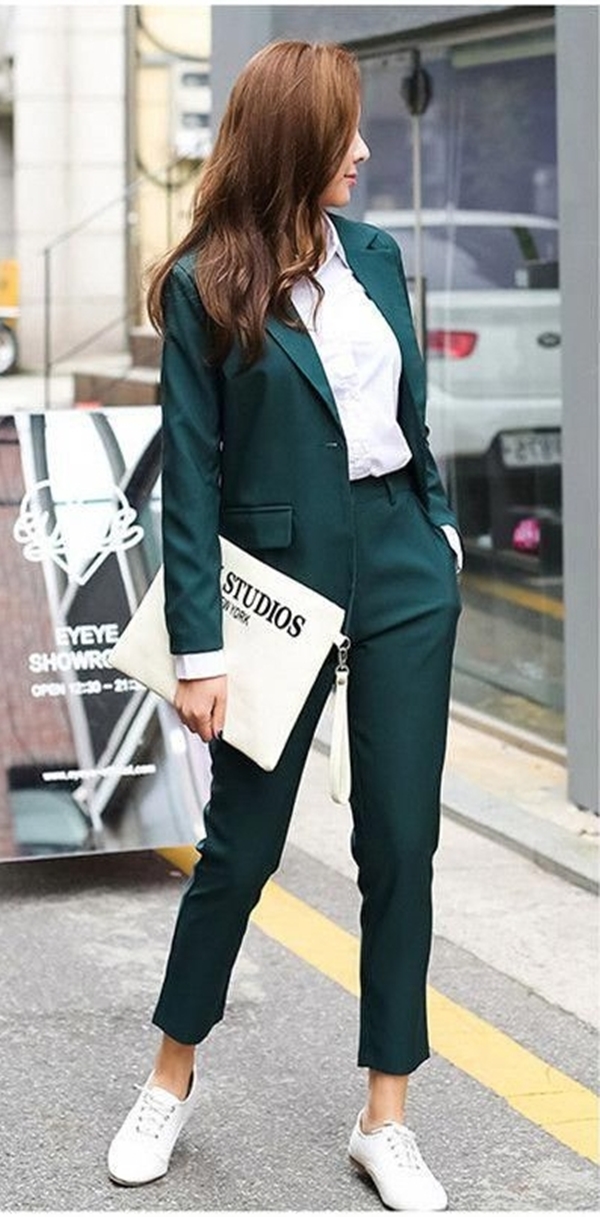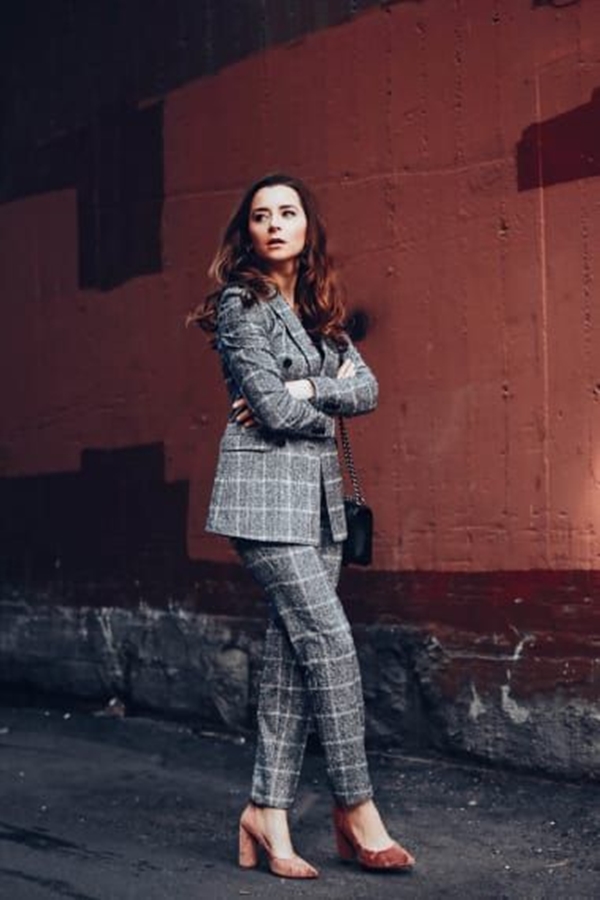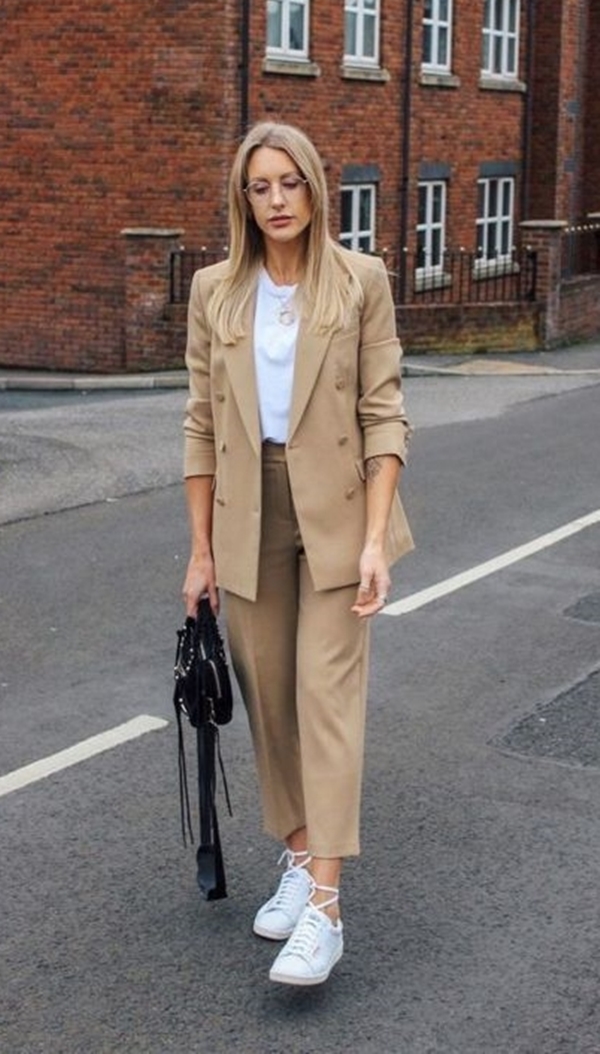 For more casual days, style your Best Tailored Suit Outfits for Women with a plain white T-shirt and sneakers. If you're going to commit to pantsuit look, make sure you put on your confident smile.