Style and fashion are such important factors of our daily life that no matter what, they blend in everything of our persona. From outfits to hairstyles to shoes and accessories, all of these are worn with just the aim of looking like a vogue. And even though the work clothes have to be chosen with care, you need to inculcate fashion in your office wardrobe as well even if you are twenty or forty. Speaking of age, if you think that being forty means no more stylish outfits for you then these Unboring Work Outfits for Women Over 40 will totally change your mind. And if you are a bit on the plus size then these are the outfits for you to wear for the work.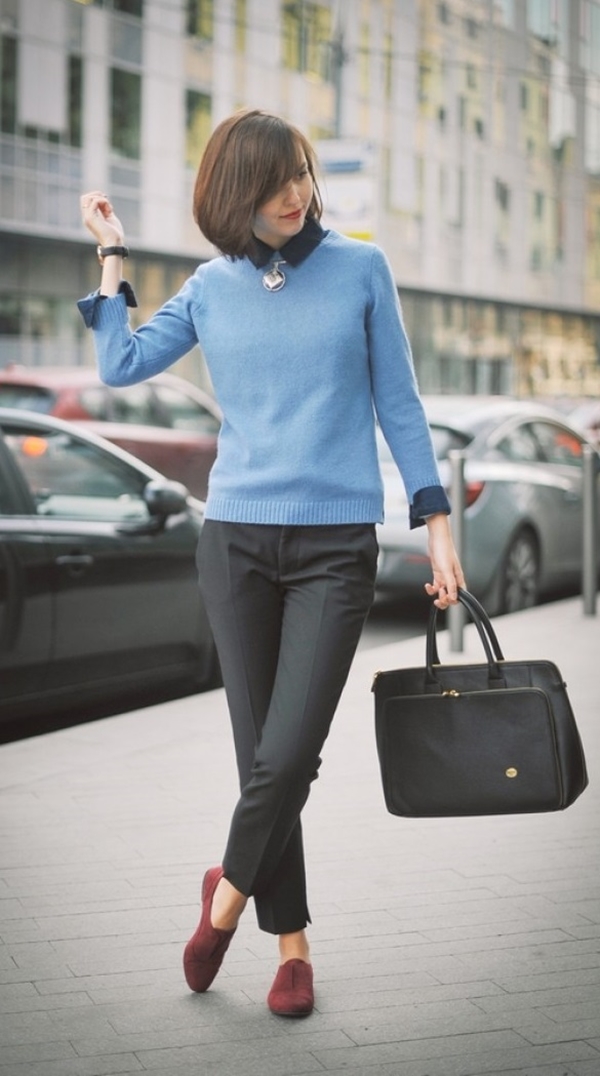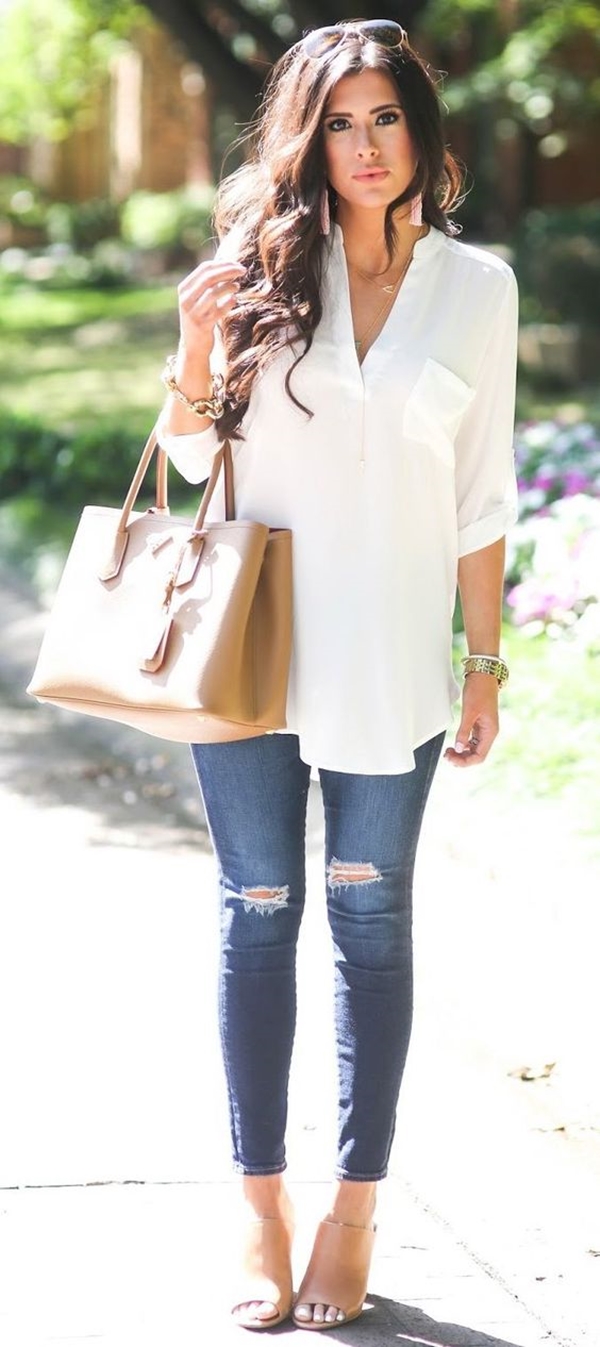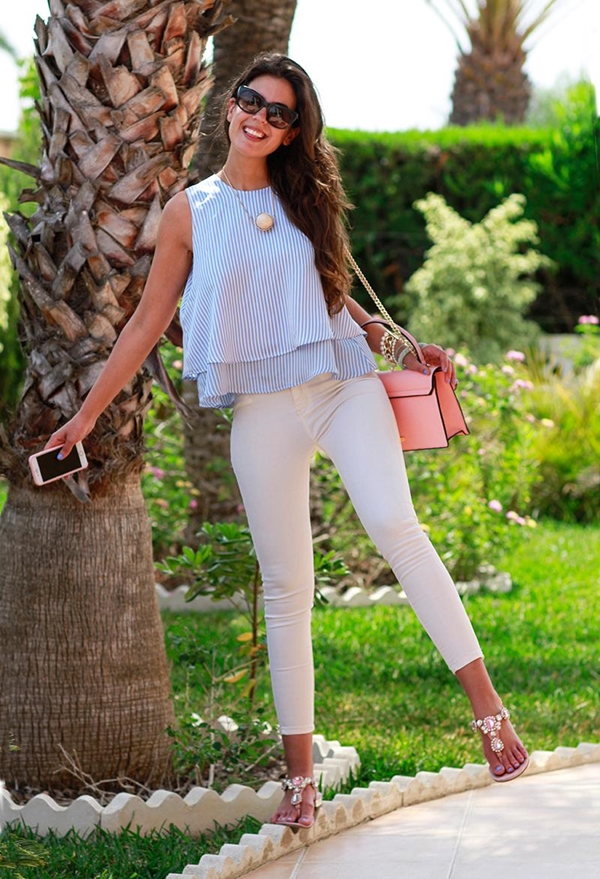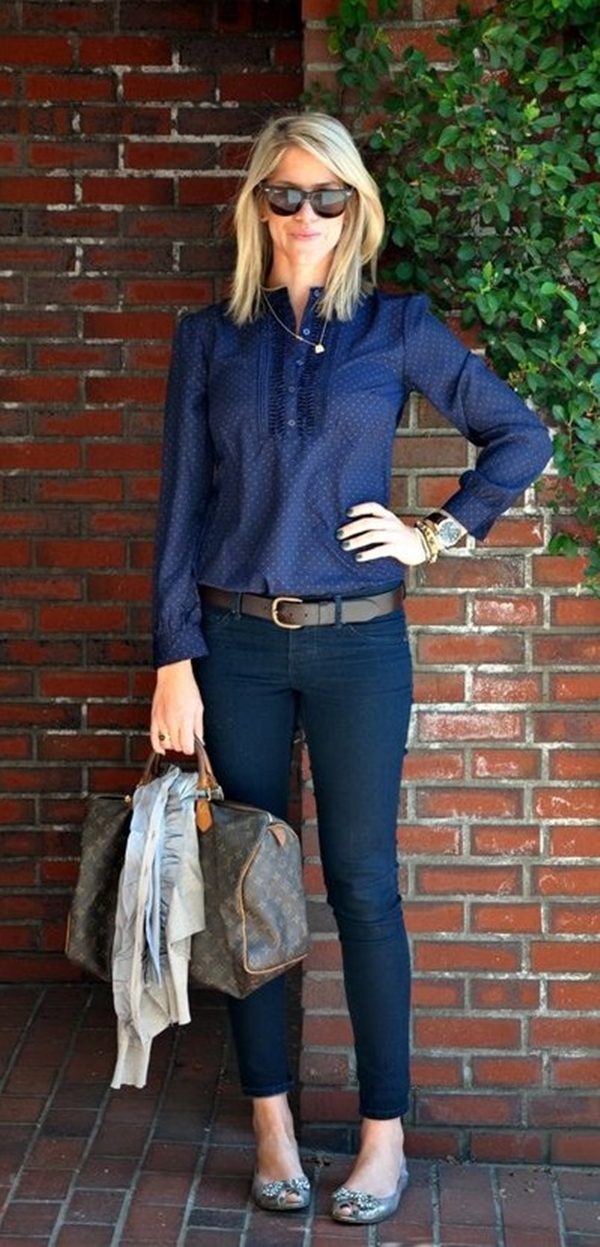 The office is the place where you are always needed to be focused. No matter how tired you must be your appearance certainly must not look like it. Speaking of appearance, check out these cool nail arts that will easily blend in with your work outfits. And clothes are a big part of our appearance. Who would want to work with a person with disheveled appearance? So a sharp mind and sexy outfit will be the perfect solution for your work wardrobe.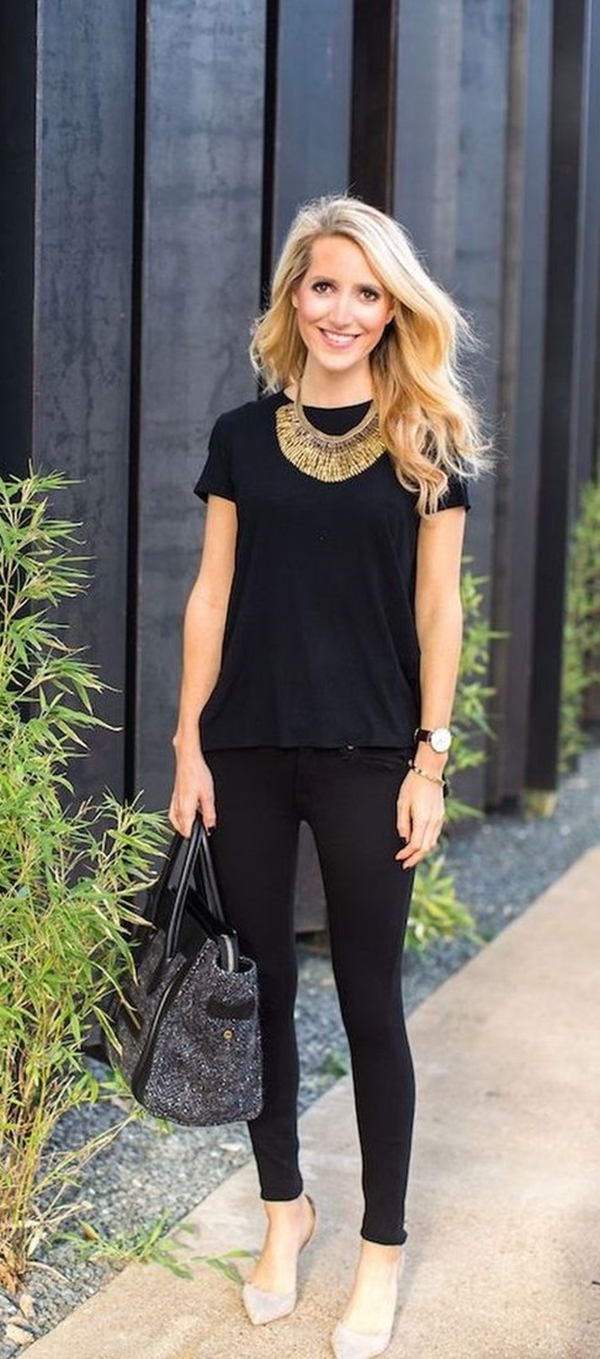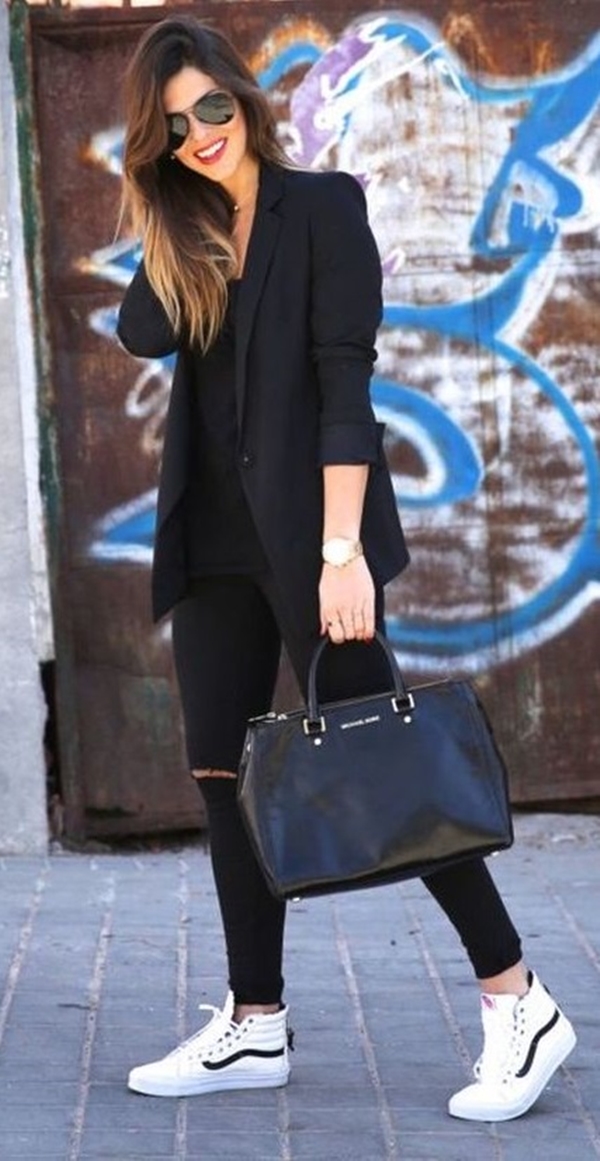 Unboring Work Outfits For Women Over 40
What You Need To Buy
Given the heat of this season, you need clothes in soft fabric that will keep you cool and comfy throughout the day. And these spring outfits are exactly what you need. While men have limited choices of fabric, we ladies have quite a list of soothing fabrics to choose from. Cotton, silk, linen, georgette, jersey, lace, satin, chambray, seersucker, rayon, and other silk and cotton blends of fabric. That's quite a list, isn't it? These fabrics are perfect to beat the heat and will keep you comfy while you are already fussed about work. Talking about work, you must have a notice board in your cabin or cubicle. Check out these amazing office notice board ideas to give a unique touch to your workspace.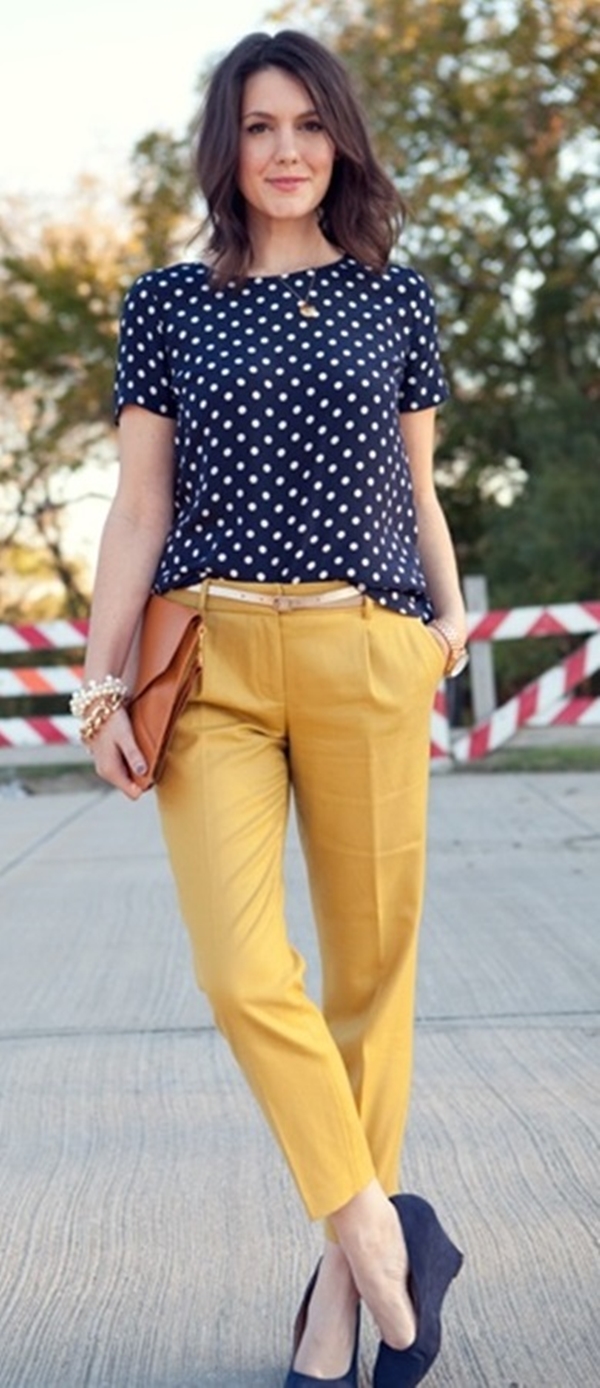 What You Do Not Need To Do
While buying work outfits, it will be a better thing if you are wearing clothes that show not much skin. It certainly leaves not a good impression. So avoid deep necklines that will show more than your cleavage and also forget tight and high skirts that will leave nothing for the imagination. Hey, it's just the office rule; you can rock such outfits in a party anytime. But nobody asked you to not look sexy in the office. These work outfits are a perfect combination of style and sass.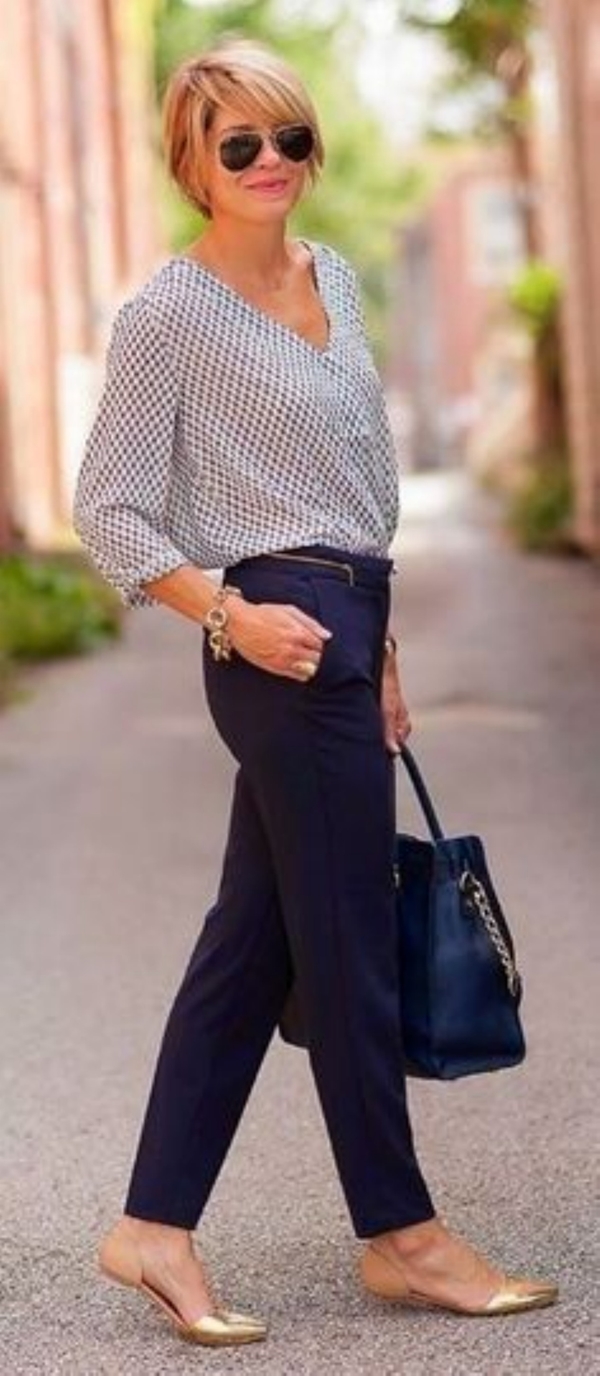 Heavy makeup is most certainly a no go for the office. And since the summer has hit us now, you need a light and waterproof makeup. Avoid too much glossy makeup and go for matte this season. Nude shades of lip colours are preferred in the daytime but you can go for pink and peach shades that look so much better. But hey if you feel like, nobody is stopping you from using bold colours to add more boldness to your look. Carry your basic necessities always with you in your bag and that's just enough. Here are some great tips to look professionally stylish ay work.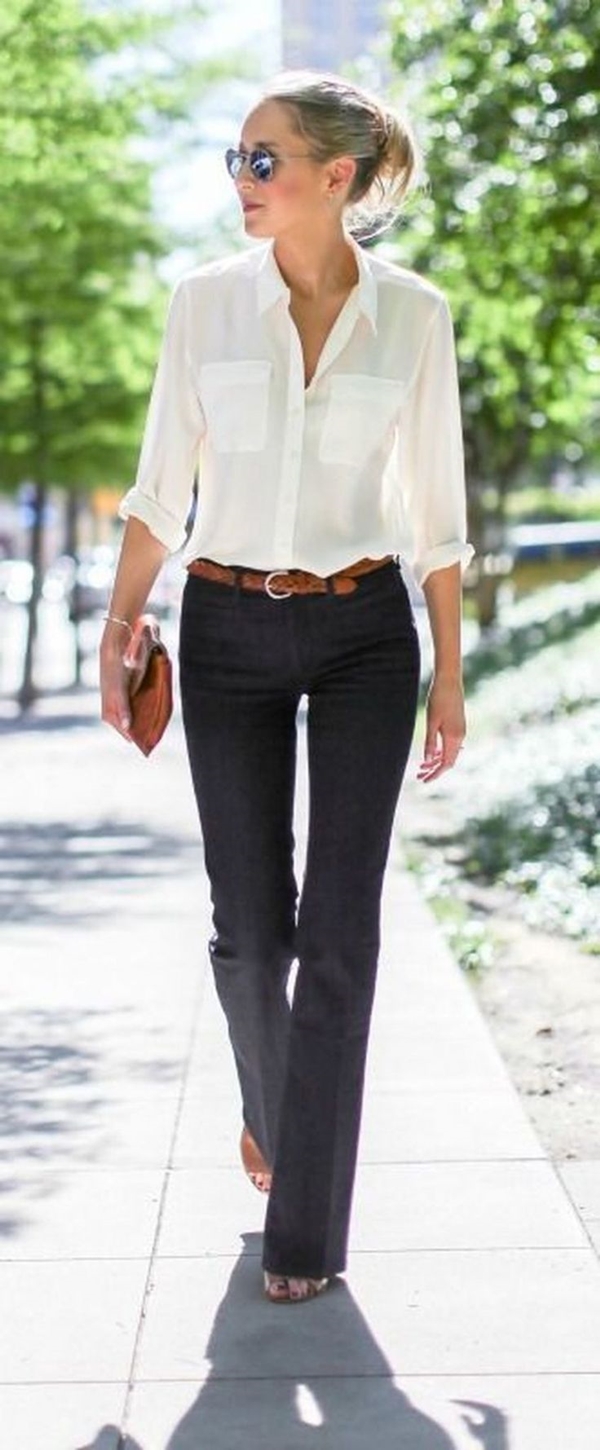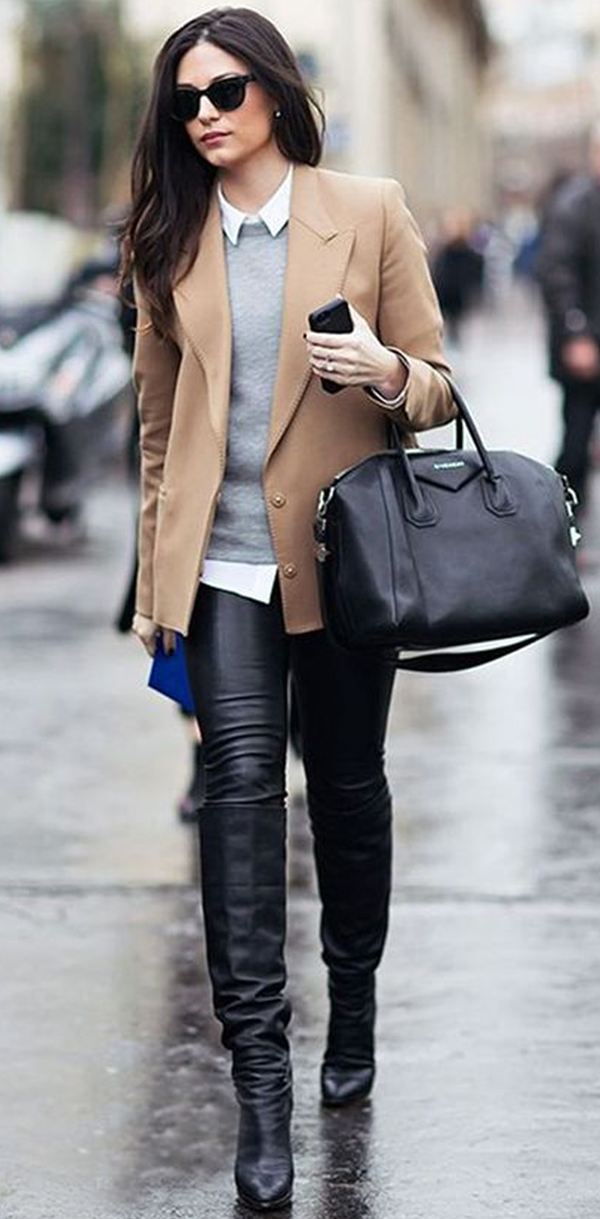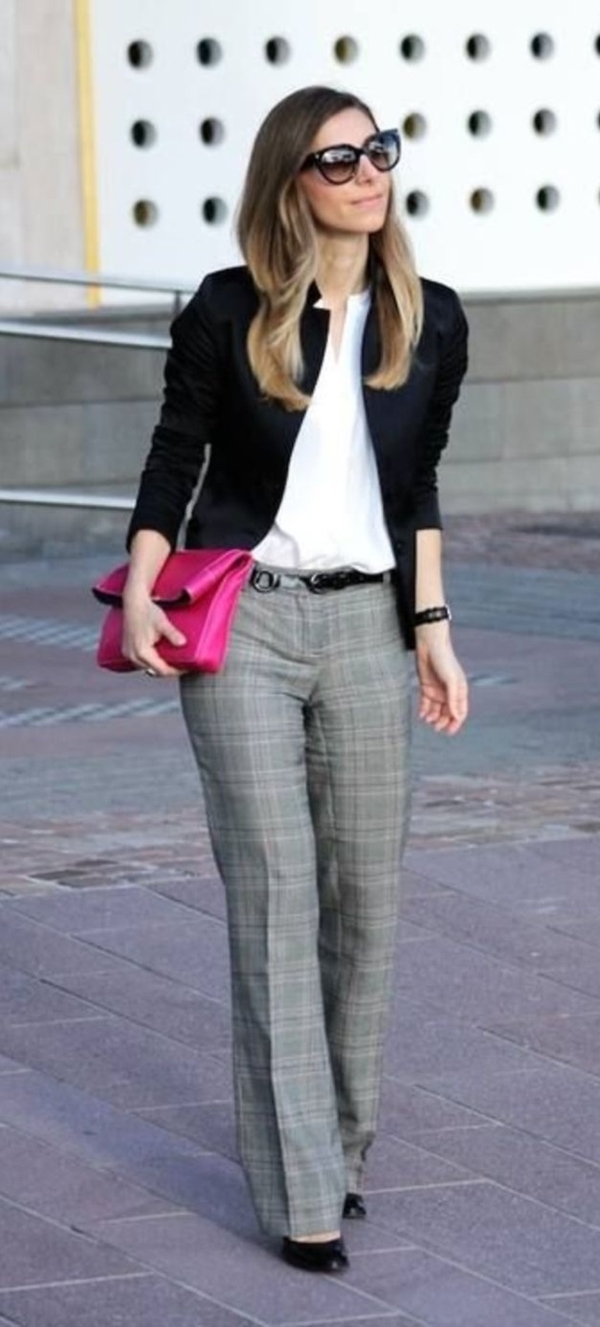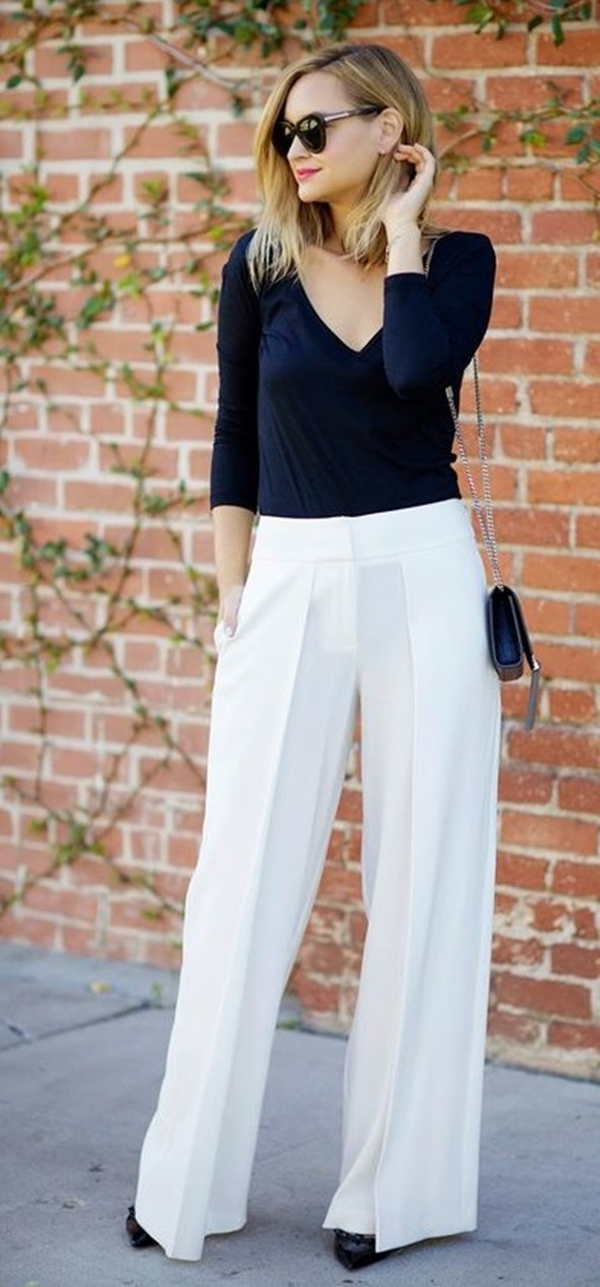 What To Bring In
Clothes that will look not just sexy but sophisticated and classy are what you need in your work wardrobe. Power suits are always a great idea since they look quite elegant but you can also opt for dress suits. Besides these, you need trousers that are comfy so you can choose wide leg trousers like Palazzo, flared pants, high-waisted trousers (they look quite stylish). Denim jeans are always in and you could always wear them on a casual workday.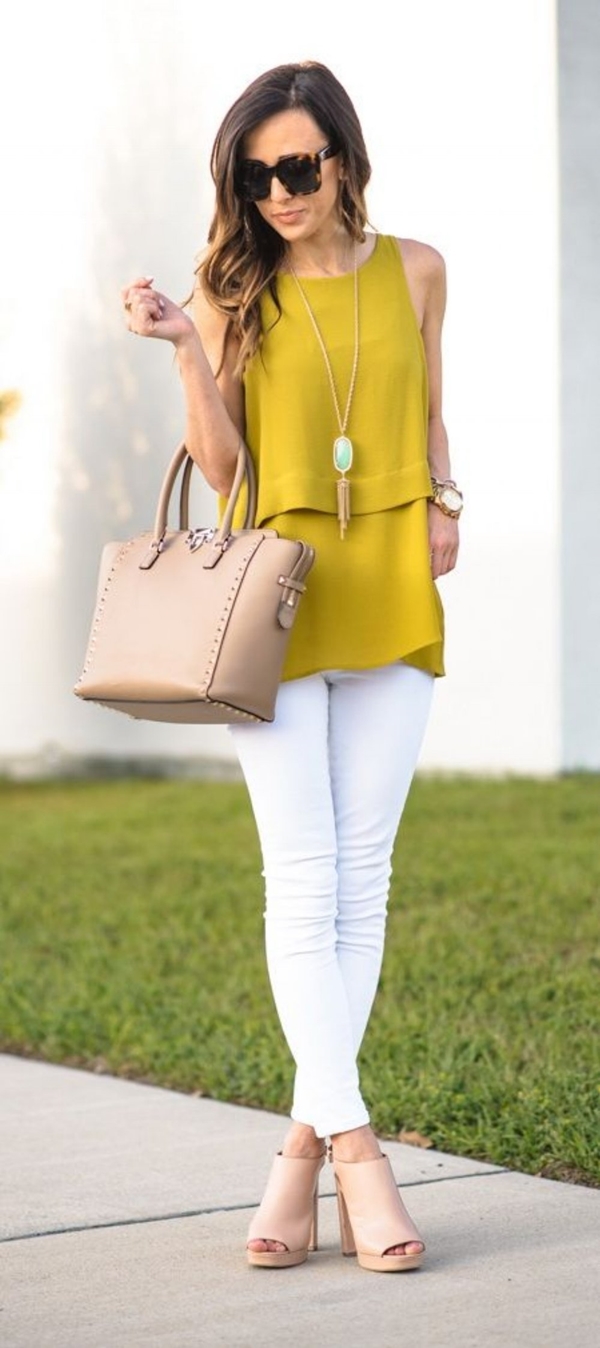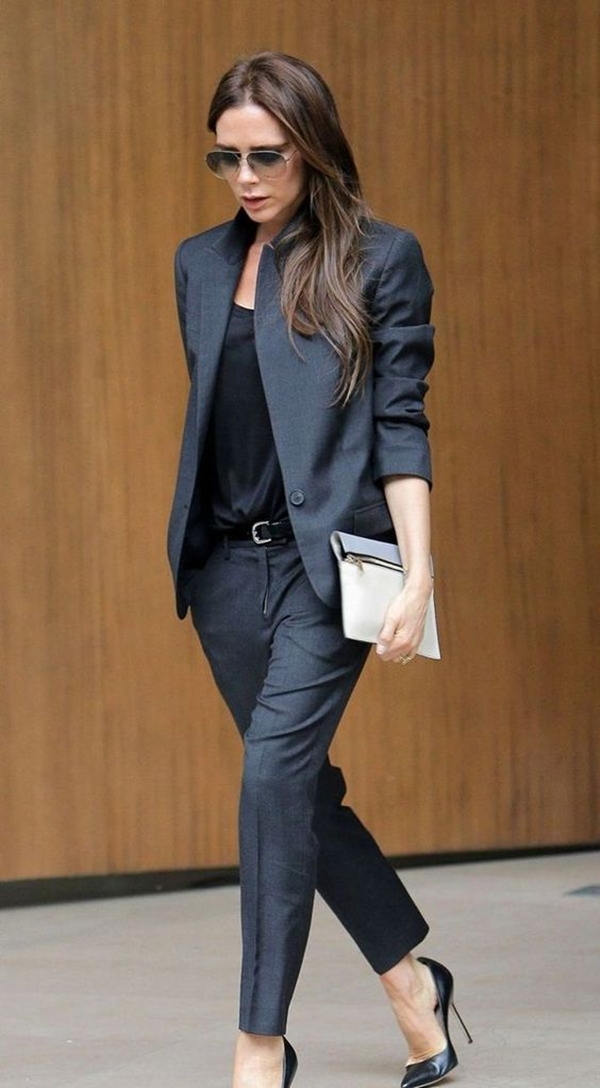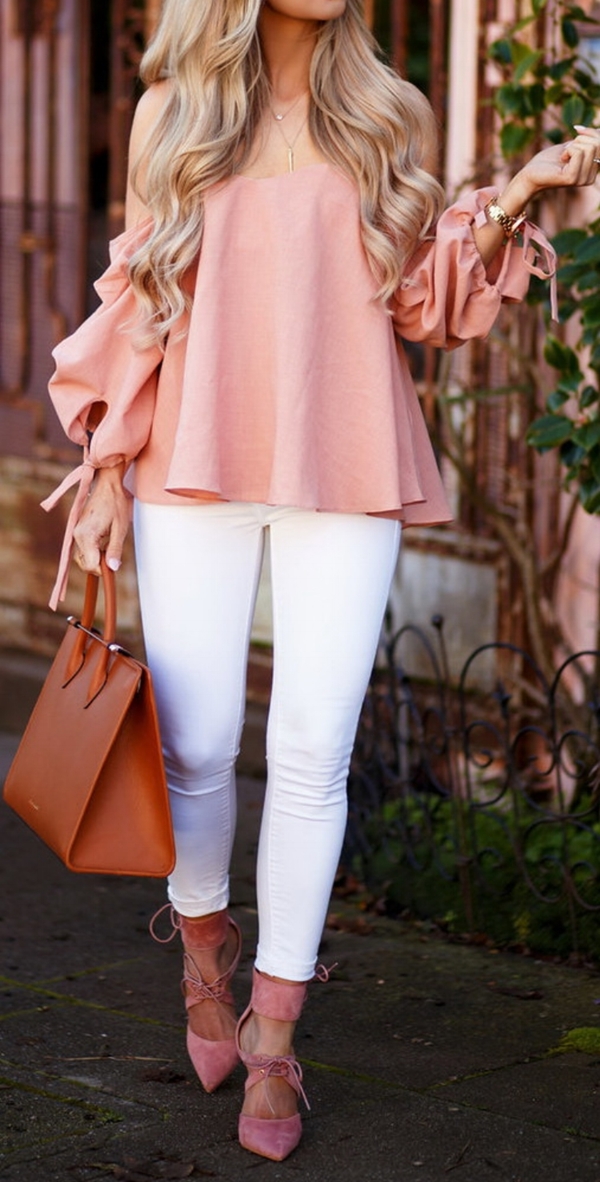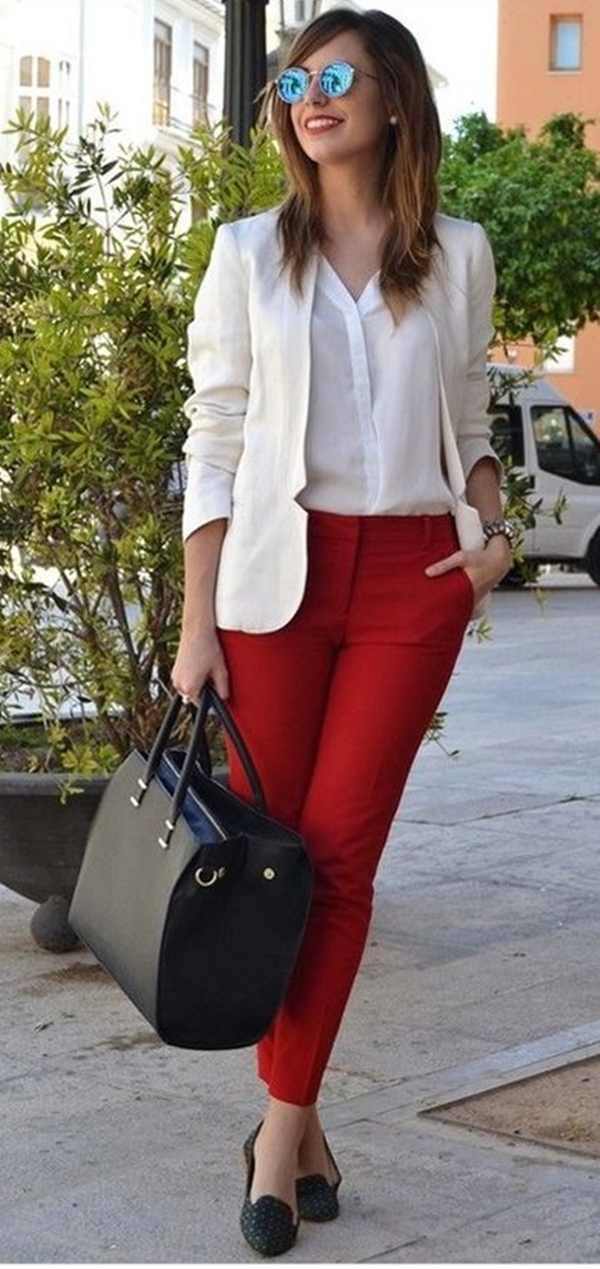 Image Source

Skirts are a great option to go with blouses and if you feel like it isn't enough, a light jacket can be added to this fusion. These skirt outfits are totally a blast. I love lace so I would totally advise you to wear light lace dresses but hey you could wear what's your favourite as well. As long as you are wearing dresses and blouses in the fabrics that I have mentioned earlier, you will remain one happy woman.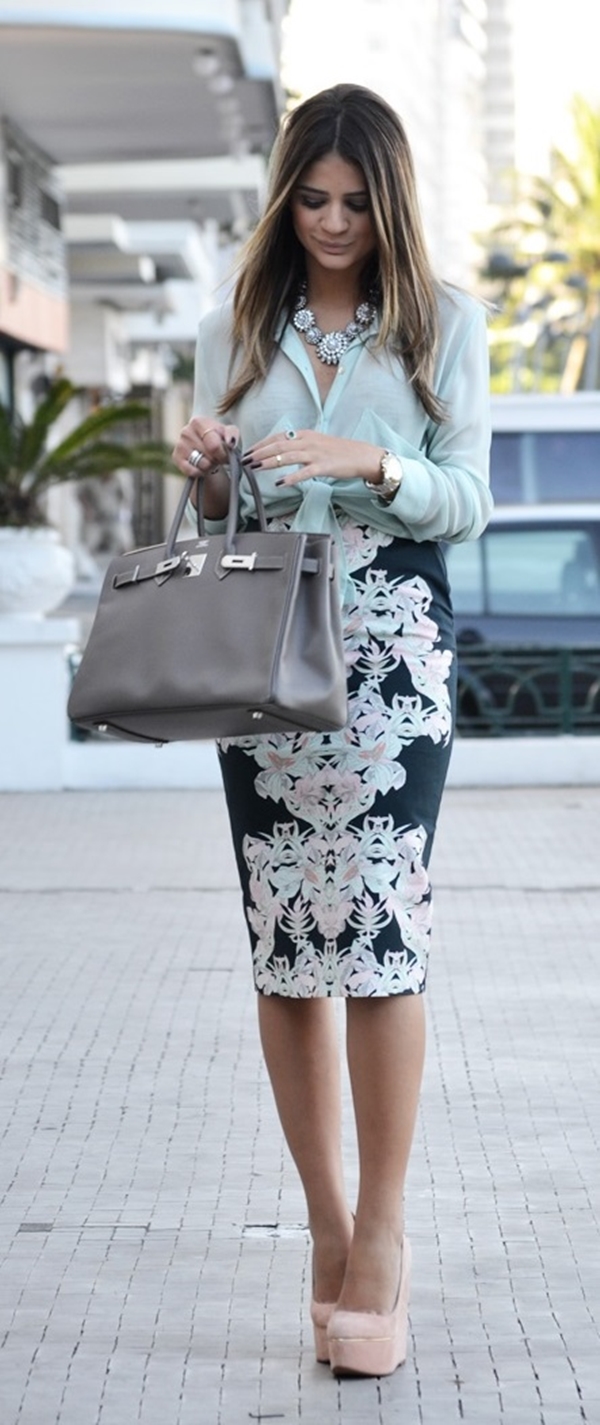 Play With Colours
Summer is the season to play with colours and unlike men, women can totally play with colours in their office wardrobe. So pastels are best options but you go bold with bold colours like red, yellow, tangerine, blue, green, etc. Play with patterns as well and opt for plaids, polka dots, florals, and other such bold patterns that will get more attention but also will be pleasant to look at. Speaking of which, are you a big fan of stripes? If yes. then fill your wardrobe with these outfits.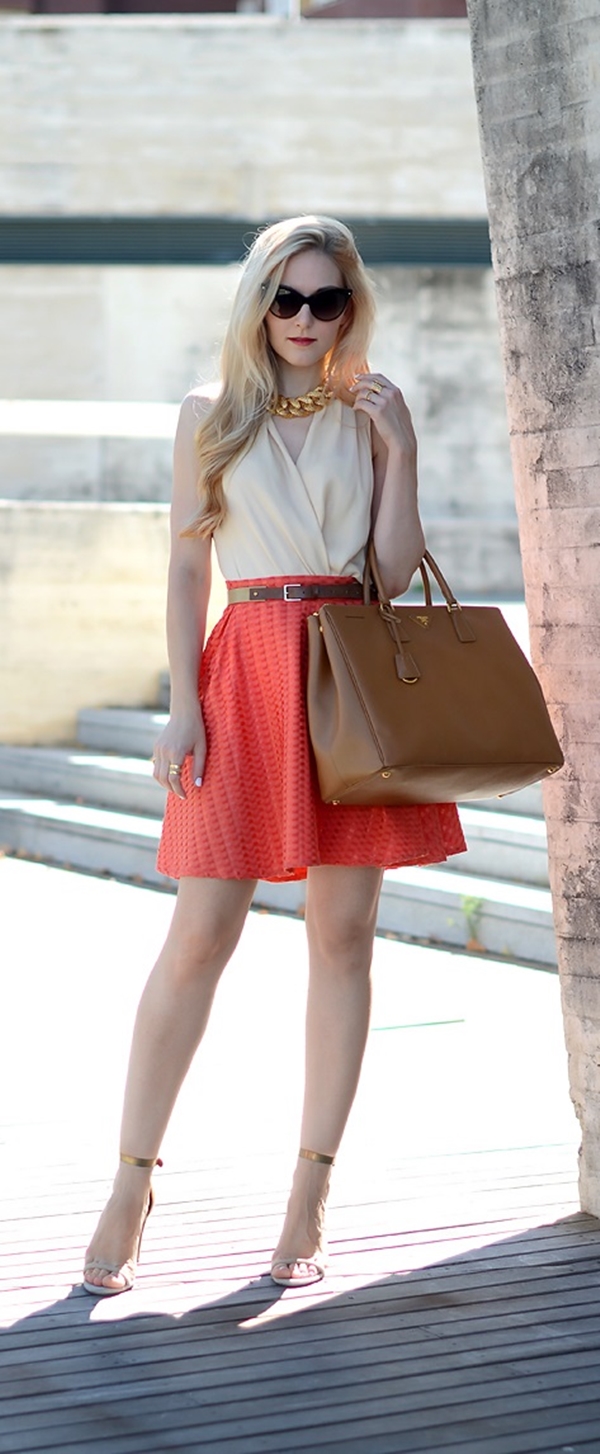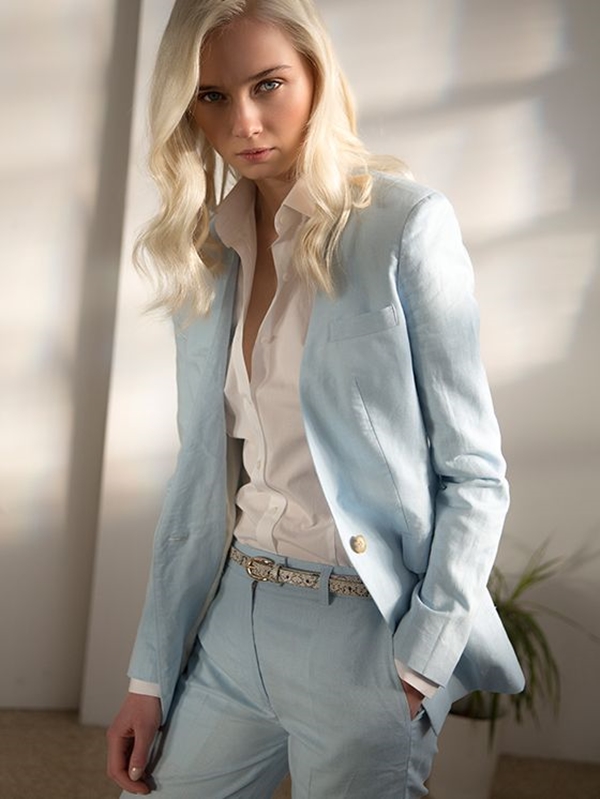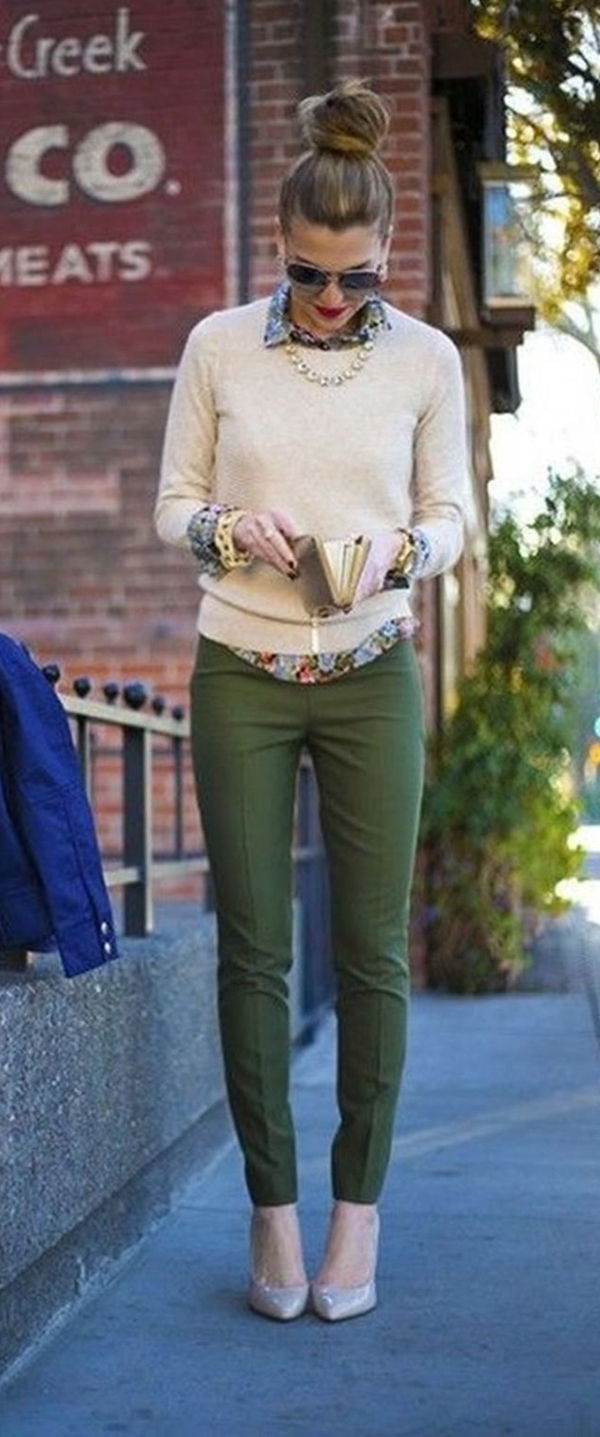 e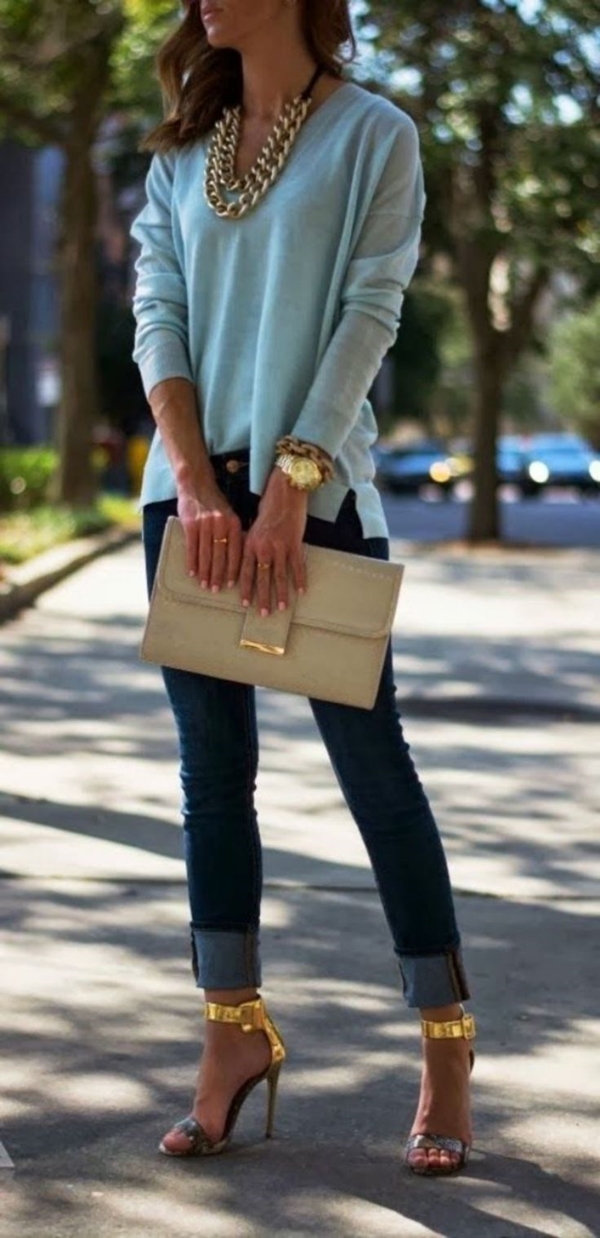 e

Accessories complete the outfit and you need the ones that will add more flair to your work outfits. Metal bracelets and statement earrings and necklaces are cool and have become quite popular in past few years. Besides that, you could wear watches that will blend in with the outfit and other accessories of yours. Also, chose heels that will not be beyond your comfort zone. Platform heels, kitten heels, pumps, and wedges are some good options. But gladiator heels and sandals are also very much in rage these days. Make your winter more stylish with these great outfit ideas.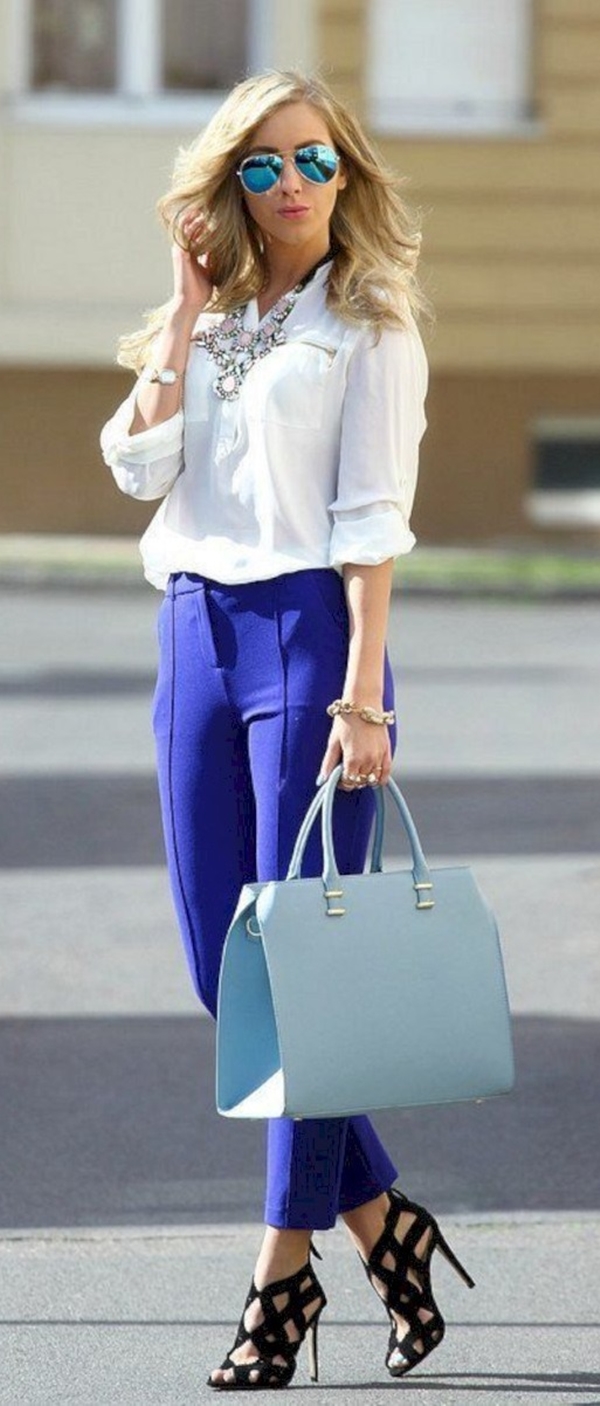 In the end, it all comes to perfect matching and mixing the of outfits to make one great apparel. So choose well, stay comfy and work hard and keep trying these unique outfits.