Curvy ladies can't dress sexy is a myth! Whatever your body shape we all have the right to look the best versions of ourselves. We live in a visual society and today wearing the perfect work outfit for work is necessary. Believe it or not, your work wardrobe says a lot about your personality.  Nowadays it's a must to invest in beautiful as well as classy office-appropriate pieces that still allow you to showcase your own personal style without looking boring.
We understand that finding a work wear that is comfortable yet stylish is a difficult affair. It may be challenging to decide an ideal outfit that suits your body type and make you look flattering. Also you can get some tips and tricks to style yourself at work. That is why we are here to help you ladies out for choosing Office Approved Outfits For Plus Size Women You can go from formal to semi-formal outfits whatever suits you.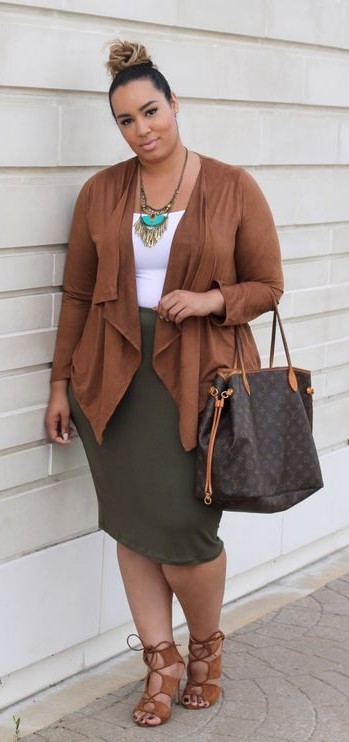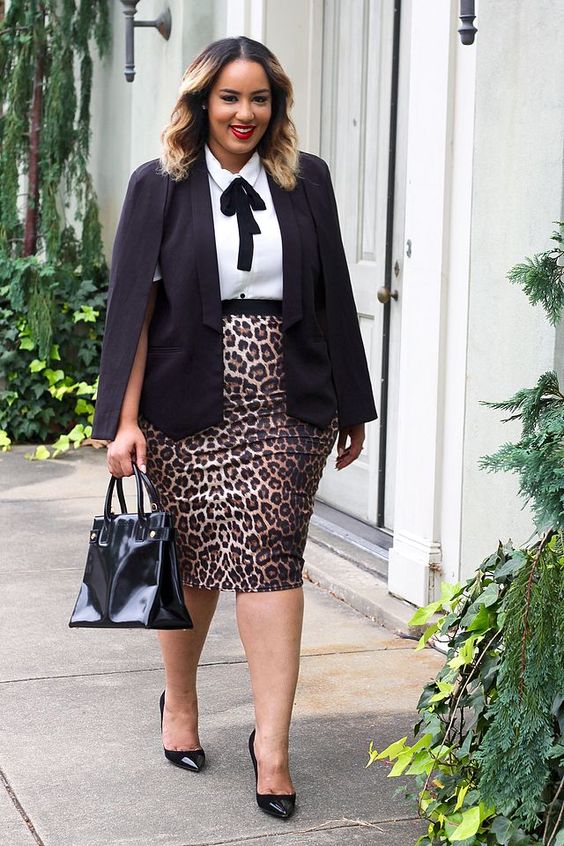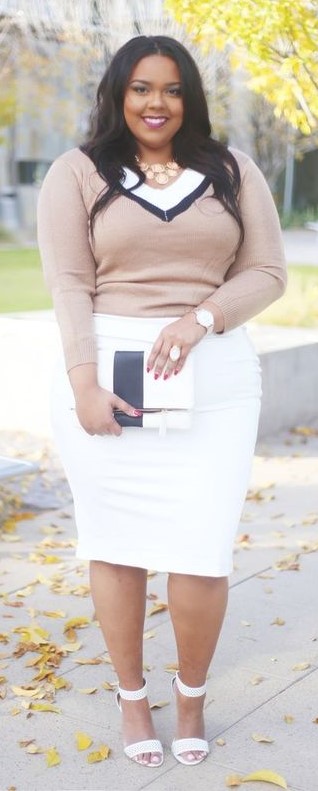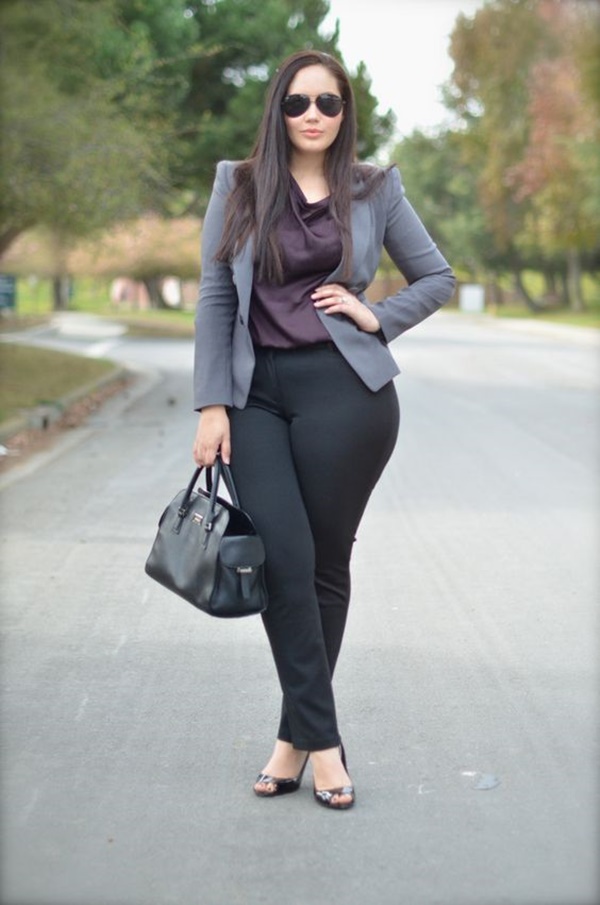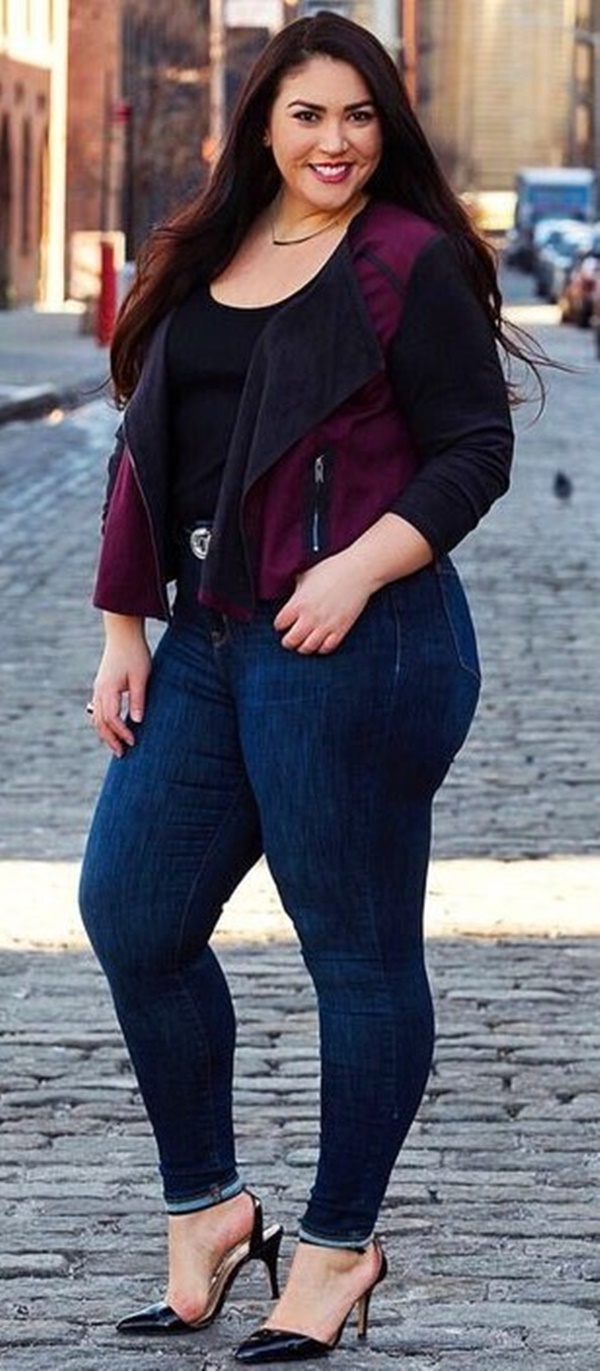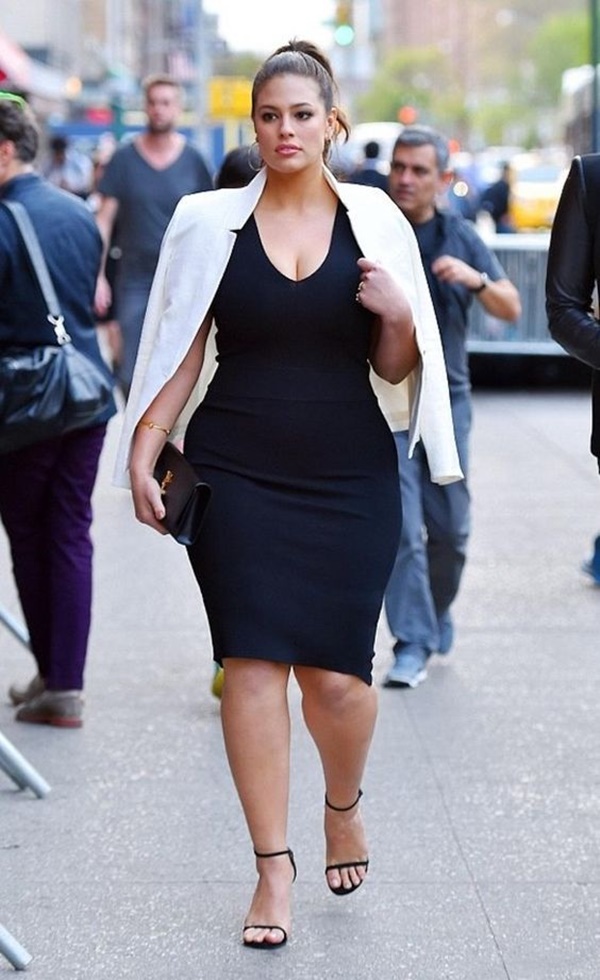 Office Approved Outfits For Plus Size Women
The Class Of Stripes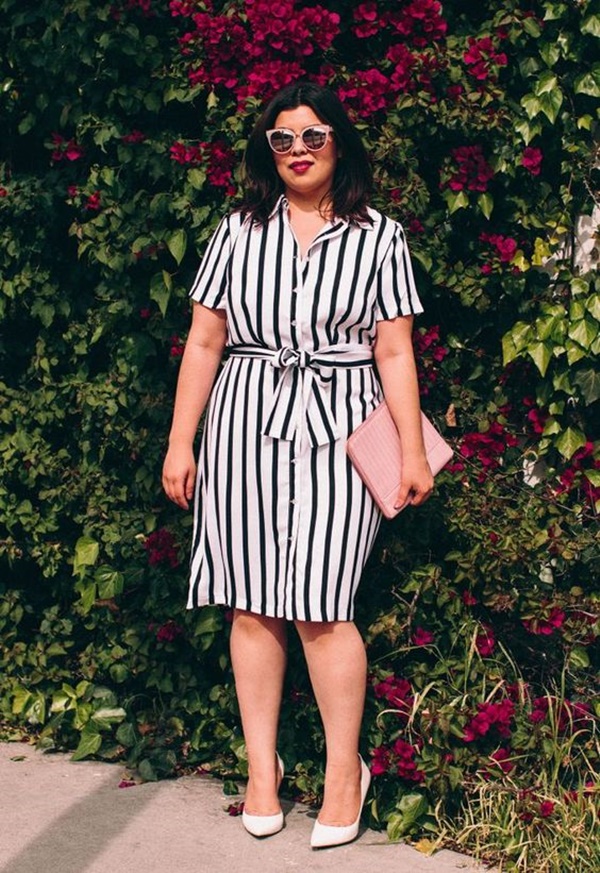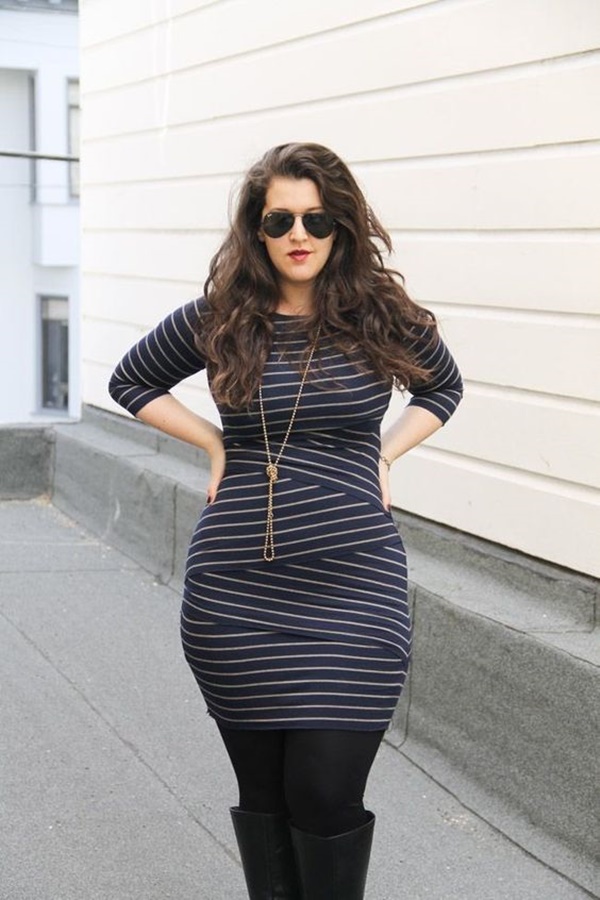 We all know the only rule for stripes is to NEVER go horizontal! Always wear vertical stripes which help elongate your body and give an illusion of a slim body and tall height. Wrap around dresses look really trendy paired with solid coloured clutches.
Go Peplum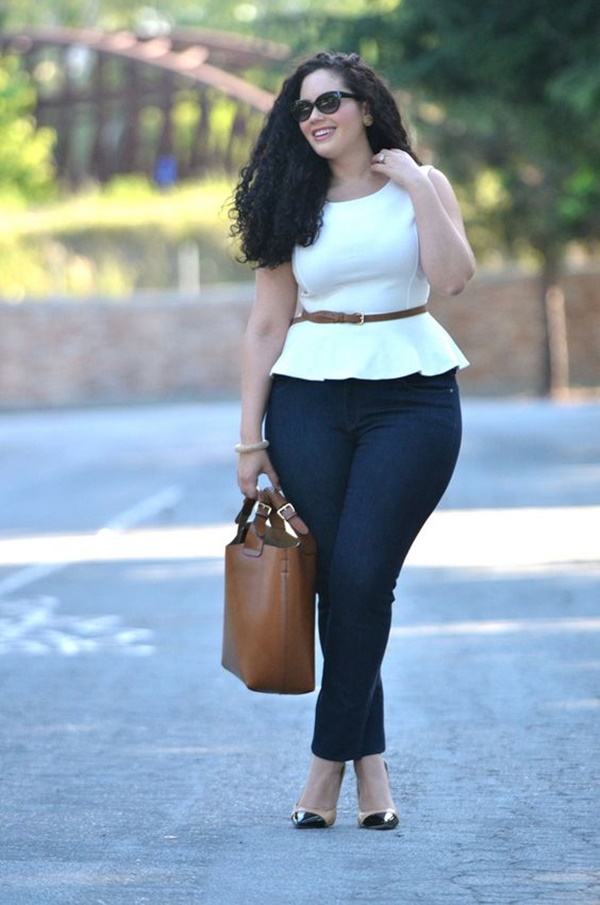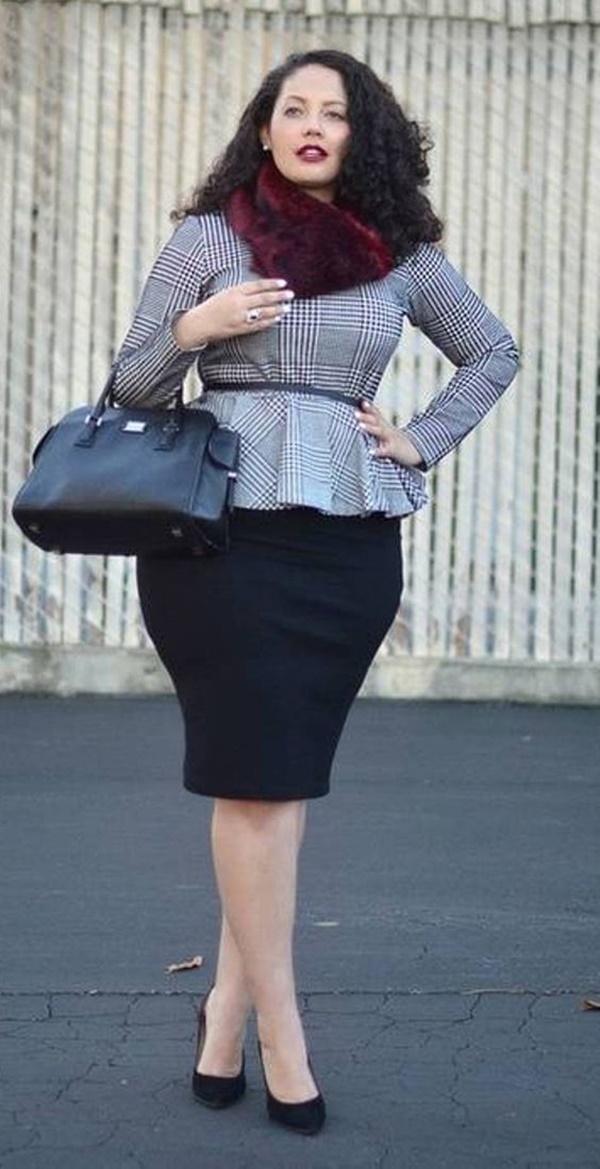 Peplums look really trendy and stylish and also help hide that pizza you ate for lunch! Its one thing you should definitely invest in as not only does it hide the belly binge but looks flattering on curvy figures. It's one of the most sought after Office Approved Outfits For Plus Size Women. Also peplum is flared it looks best with tight fitting skirts and jeans.
Black Pencil Skirts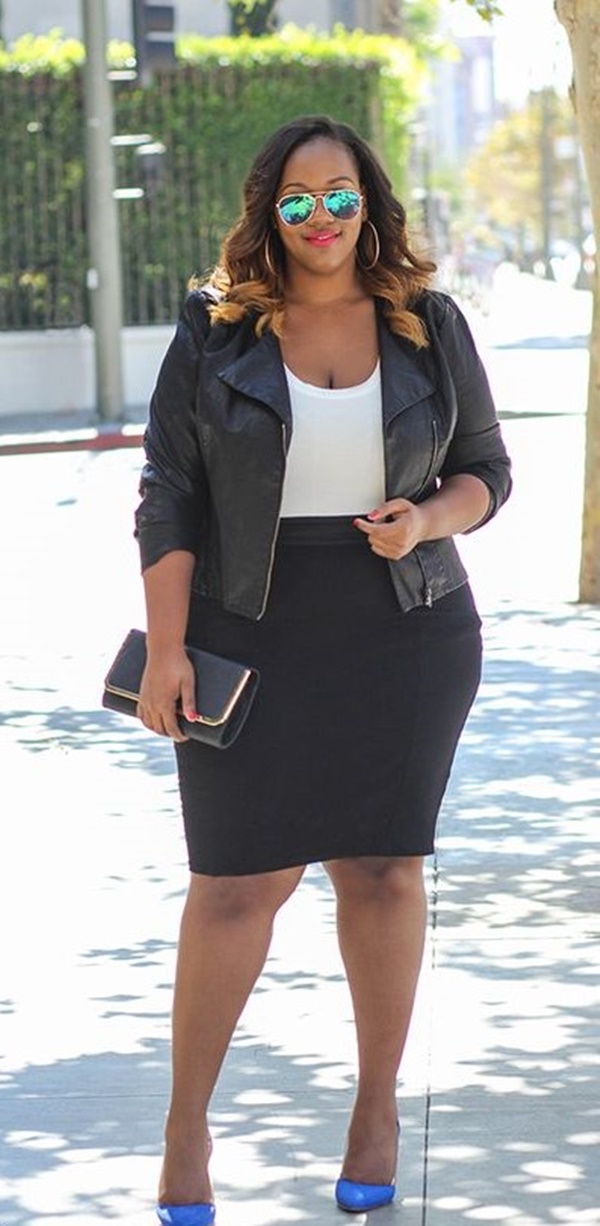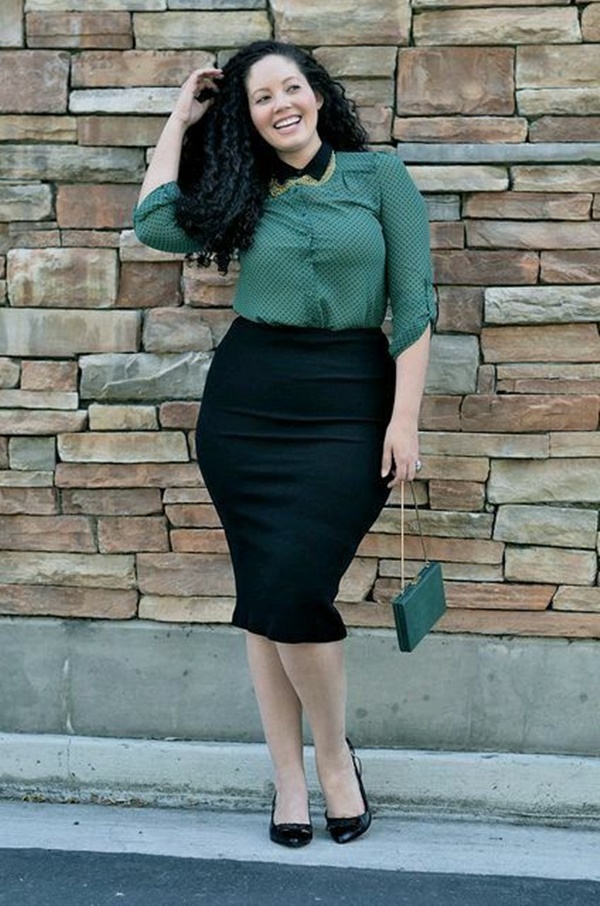 A timeless silhouettes in the fashion industry. A classic pencil skirt will never go out of style. Skirt outfits for working women is a must have, because firstly black makes you look slim! Everyone knows that duh! And makes you hourglass figure look pretty awesome. Pair it with jackets, peplum tops or button down shirts.
Pretty Florals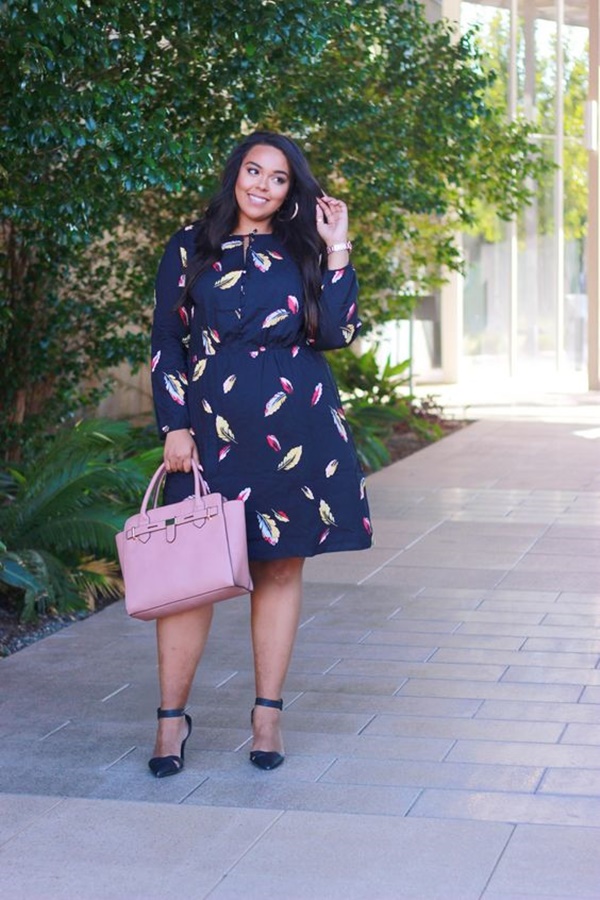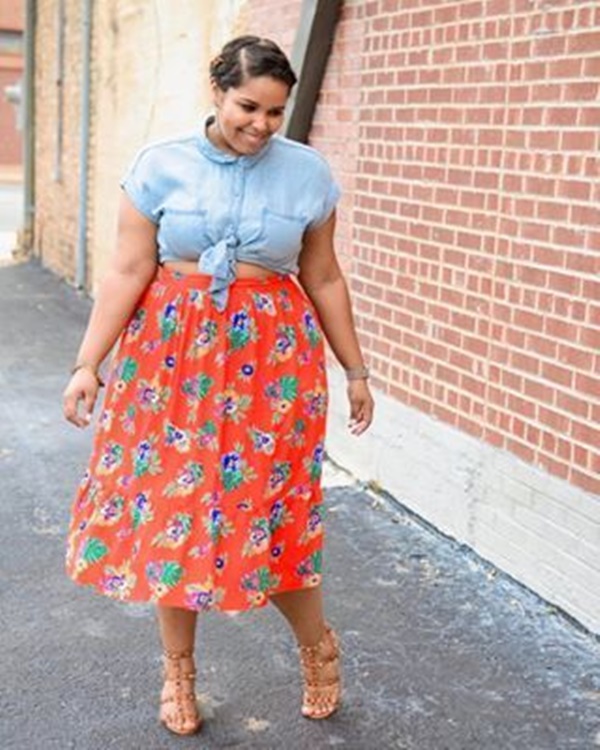 Who says office wear is just boring solid colours? No way! Why not wear those pretty dresses you got at work with class. Right? Just make sure to keep your look sleek and sophisticated with wearing only one floral at a time. Pair it with a solid coloured jackets or heels and girl you are good to go! A great option for Office Approved Outfits For Plus Size Women.
Yellow For Work? Why Not!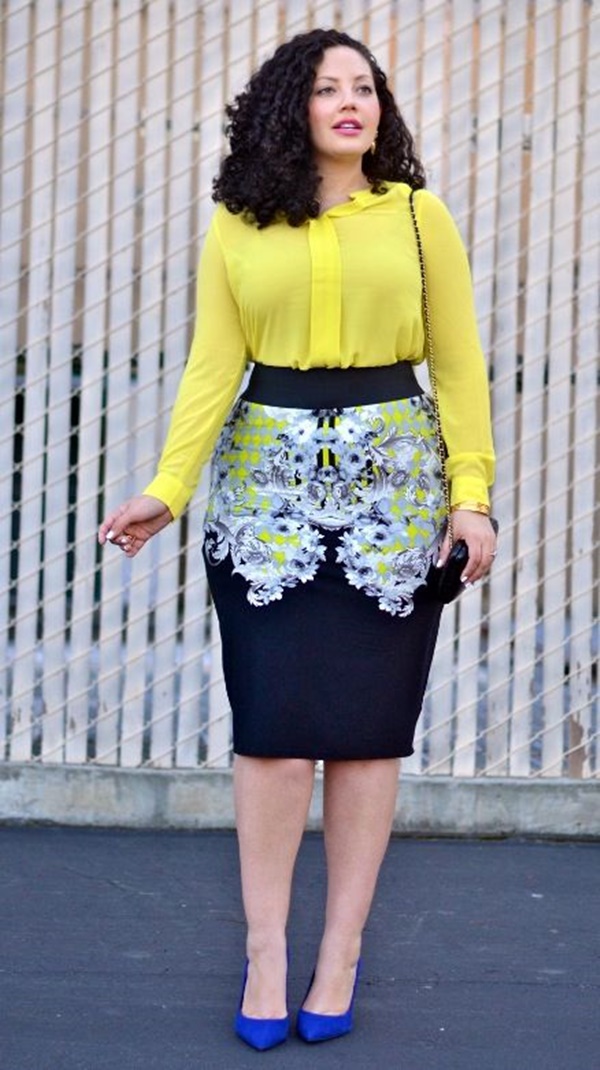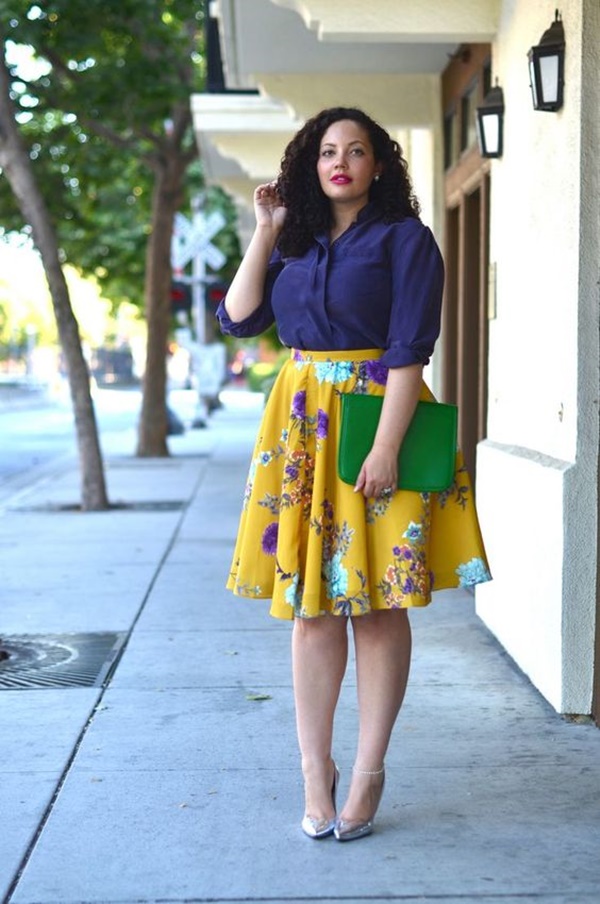 Yellow a colour of mystery is always underrated. It's all about finding the best shades to compliment you. It can be a bit tricky to find the right hue but once you get it yellow can be the new formal colour. When going for yellow make sure to pair it with contrasting light colours to make it stand out.
Classic Pants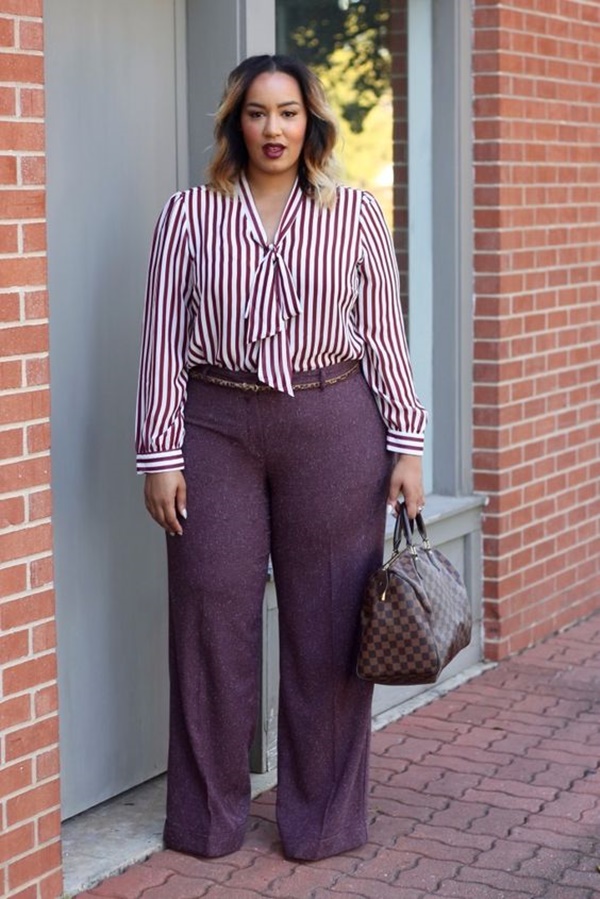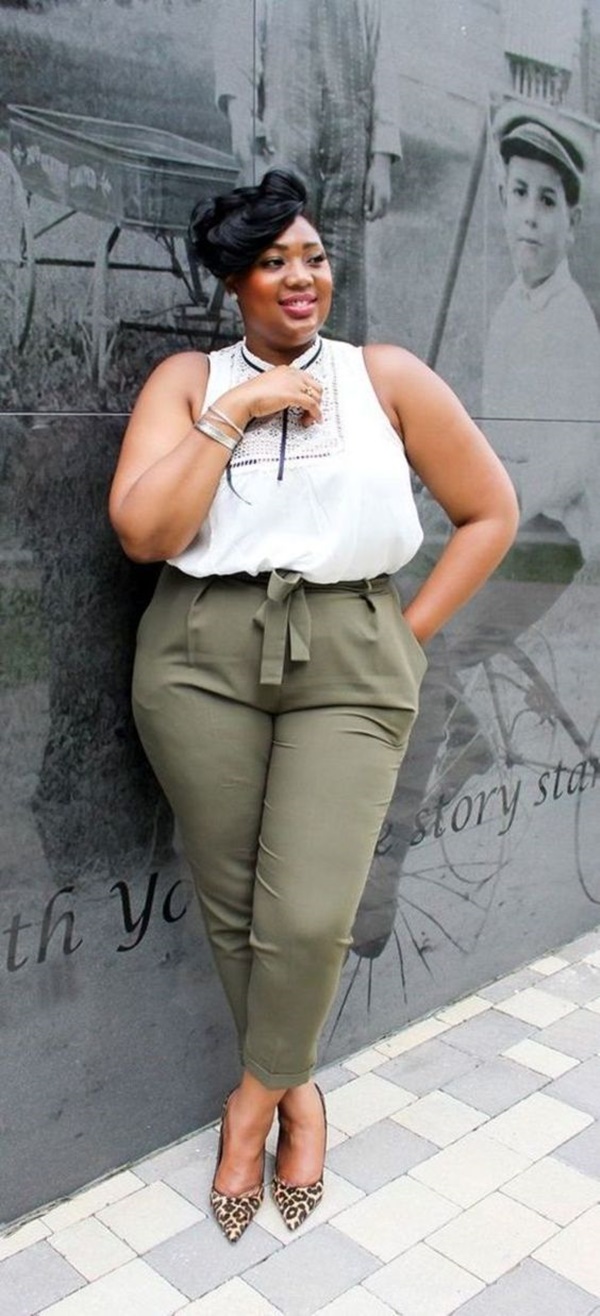 Wearing pants make you look well groomed. On one of those days when you don't feel like wearing a skirt just pull out a pair a sexy pants and pair them with any top you like. High waisted pants is a great option as it makes your waist look slimmer. And also is good pick styling your outfits in winter.
All White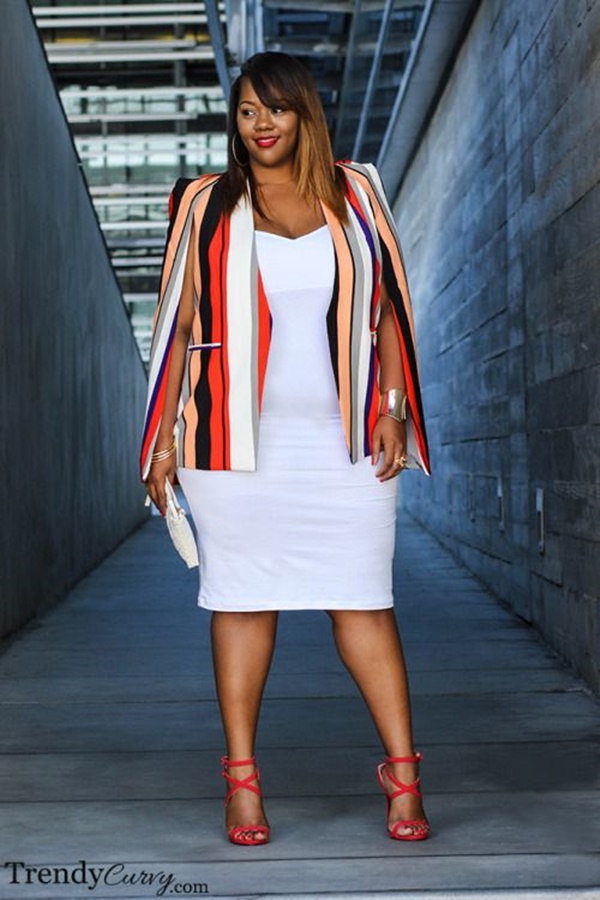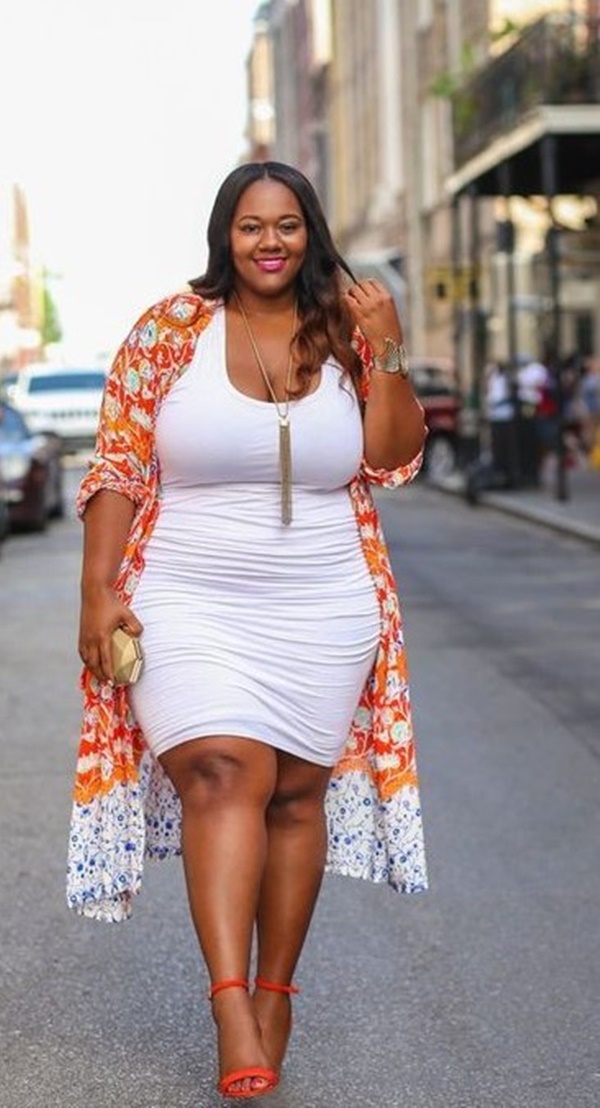 As you must have heard less is more nowadays, and going minimal to workplace with style is what you should follow. Wearing white is a great idea if you want to look fresh as well as formal. To give a dash of colour wears a bright jacket, coat or some statement classy accessory to rock the look. Also if you and your man go to work together you can advise him for some hairstyle tips too!
Blazers For The Professional Look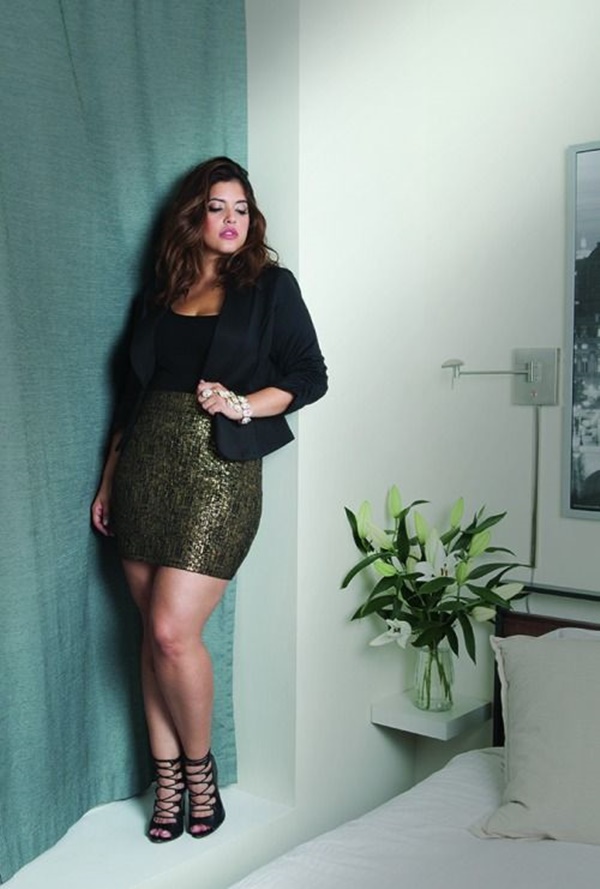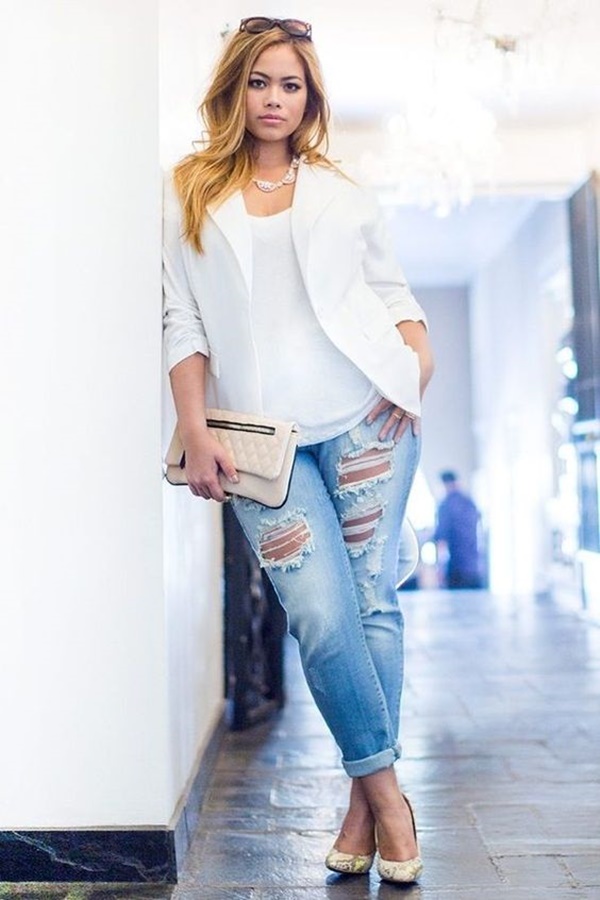 One of the coolest Office Approved Outfits For Plus Size Women include a staple piece that is a blazer. Make sure it fits you well and hugs you in all the right places. A good perfectly fitted blazer always works in your favor. Just wear it with a skirt or pants and that's it! TIP- You can even style your partner in awesome work outfits by getting some tips from here! 
Jeans Can Work For Work Too!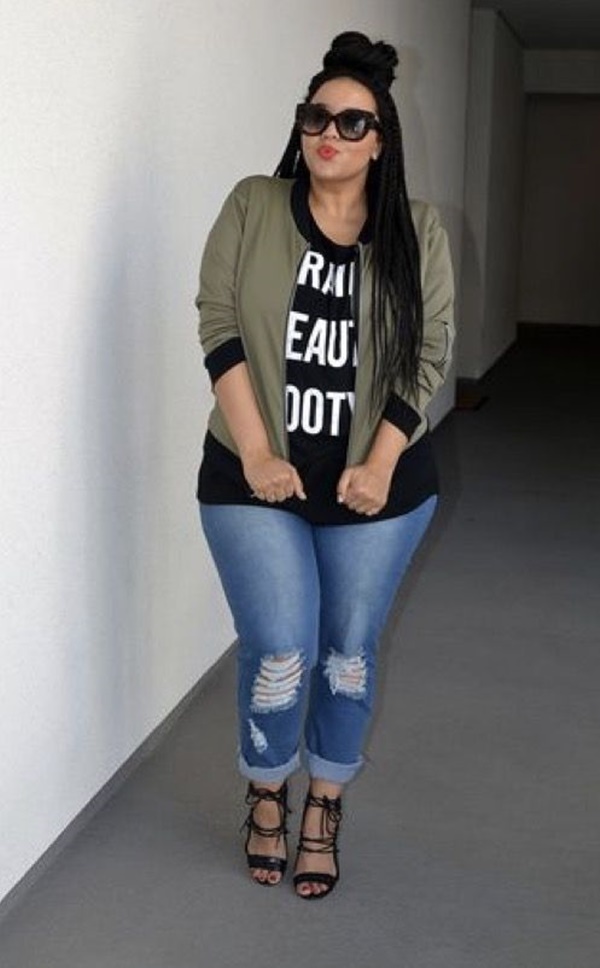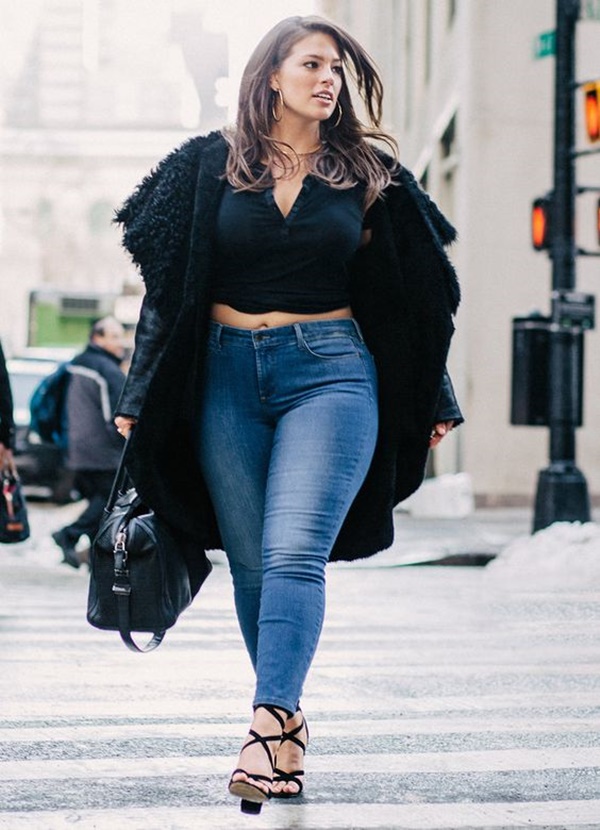 A pair of well fitted structured jeans is an instant upgrade to the usual boring work outfits. Just remember a few key points while dressing up-
The darker the wash, the better.
Don't go for rugged jeans with cut outs here and there.
Wear heels for a formal look.
Stunning Dresses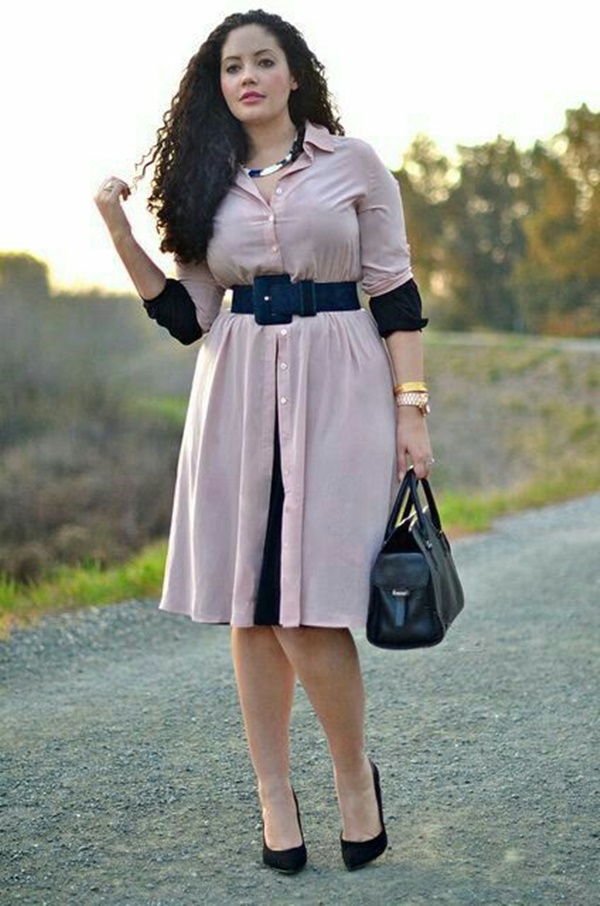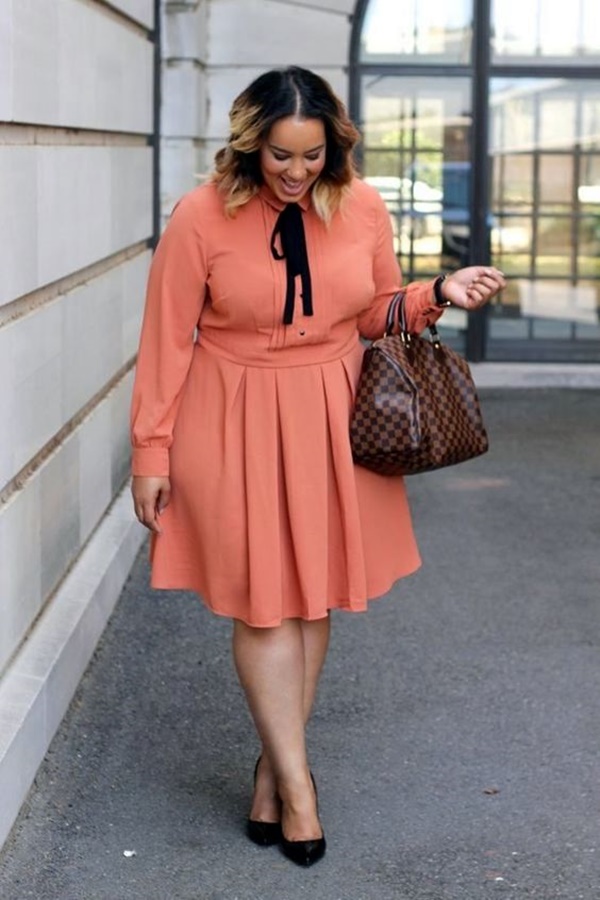 Your gorgeous pretty dresses can now be worn at office too! Just make sure it's the perfect length because you do not want to grab some extra attention, right? And pair them with heels or a belt as this would make the outfit more put together. Not to forget the hairstyle you opt for while going to work is also very important, as if not done properly can ruin your outfit so you may want to check out some hair styling idea. 
The Bright Neon's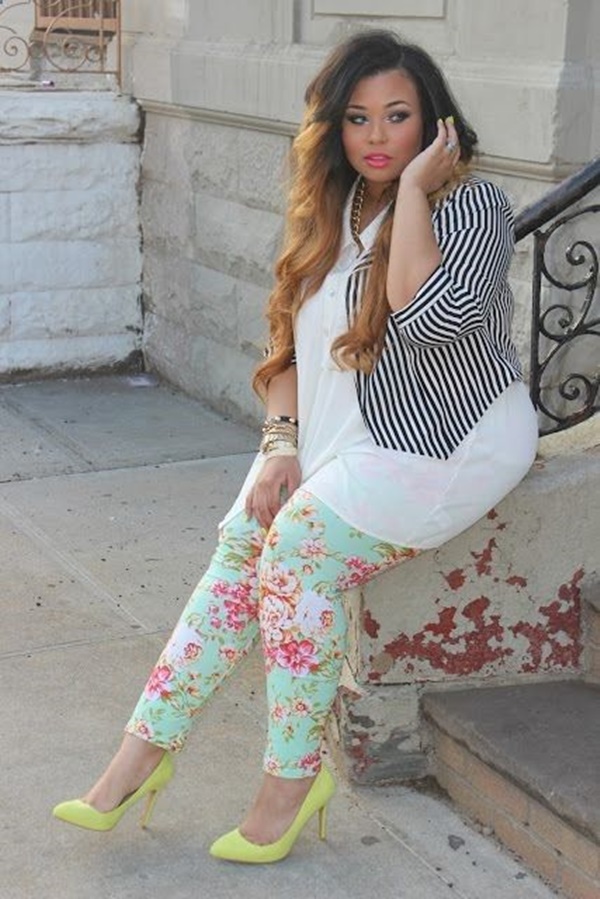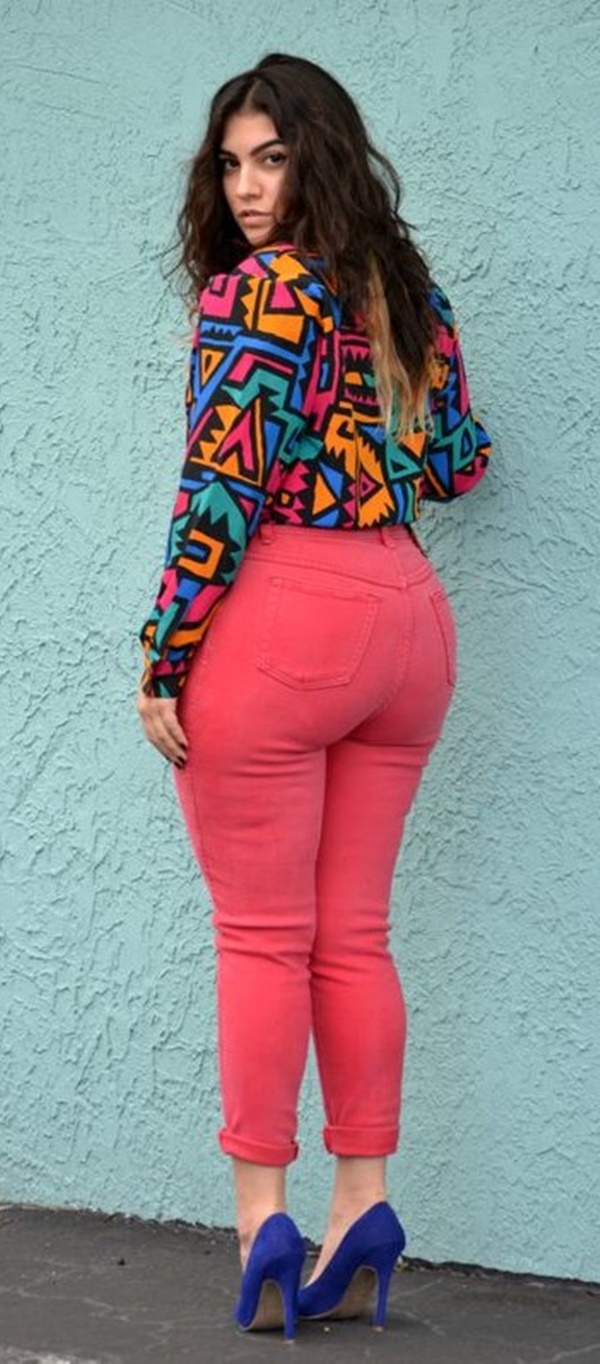 How to incorporate neon into work outfits is a common question, and lucky you! We are here to help you out. You should always combine them with neutral colors for a more toned down look. Never go all neon but always wear bright heels or just a top to look good. You can even go subtle with the outfit and go for some cool nail art designs for work. Its a good idea to glam up your outfit! 
The Abstract Prints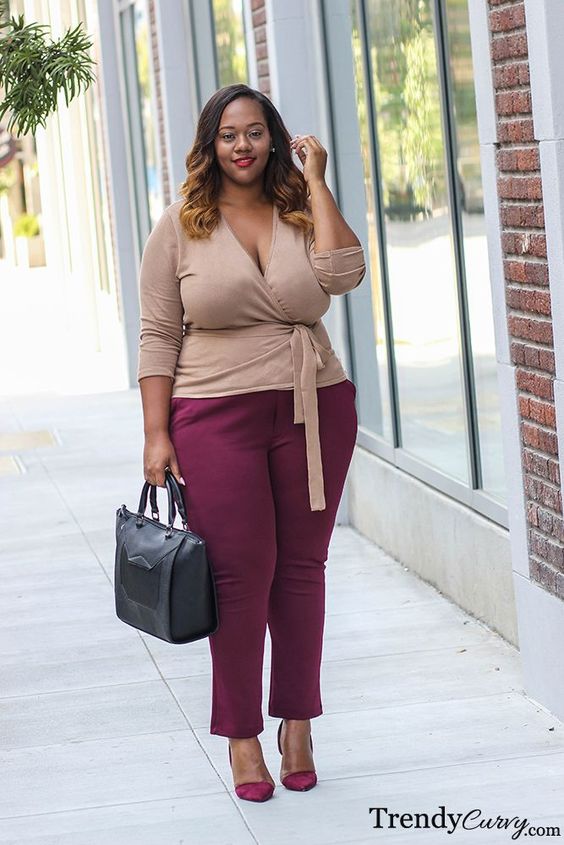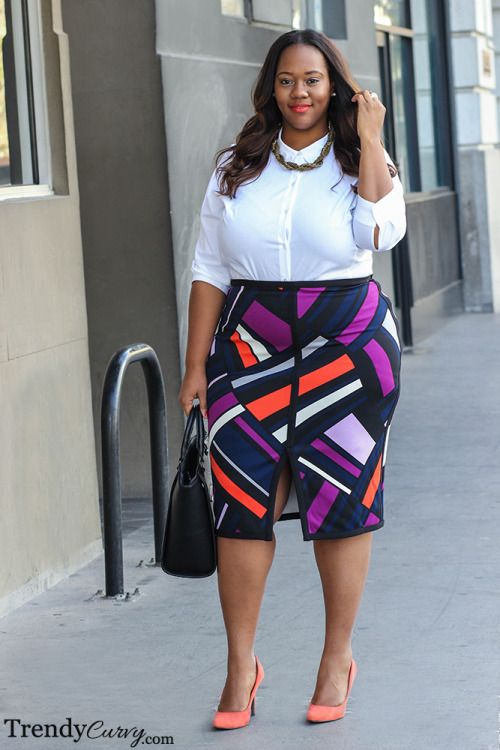 Abstract prints on skirts or bottoms look amazing when paired with solid colors, it doesn't look over the top but gives a unique but subtle look. Its a great option if you want some favors from your boss! hush hush! you can get some outfit ideas from here too.  You can wear a skirt or a pant and even a blazer with a plain shirt to style the outfit.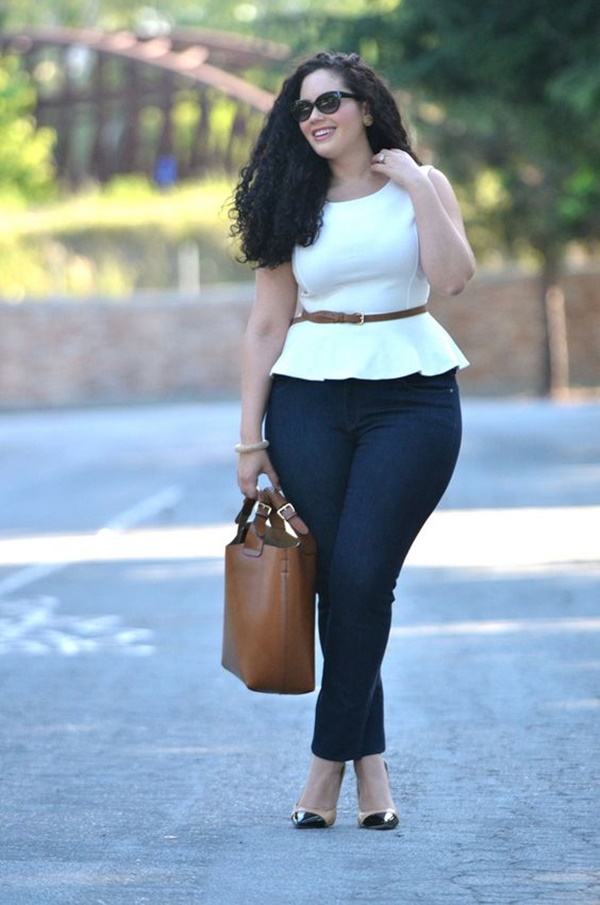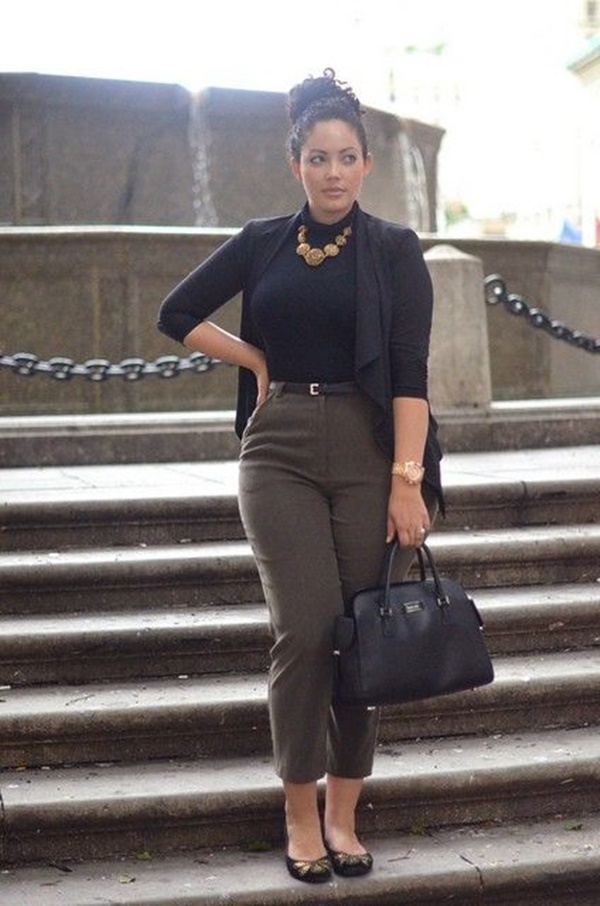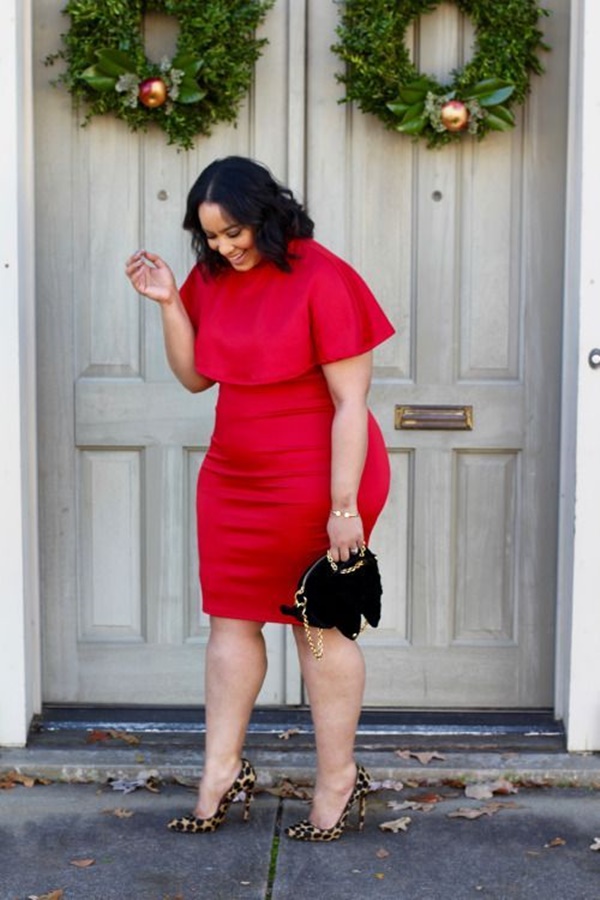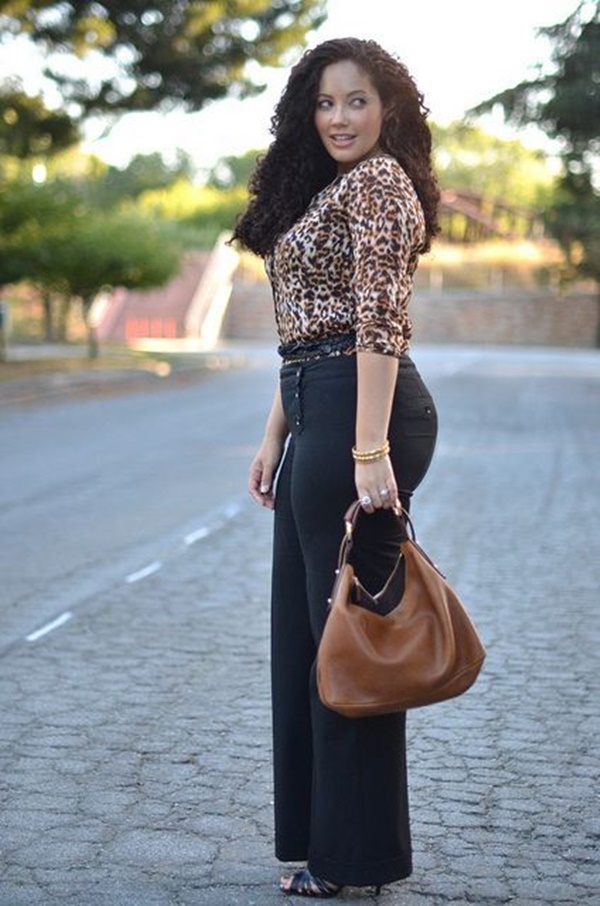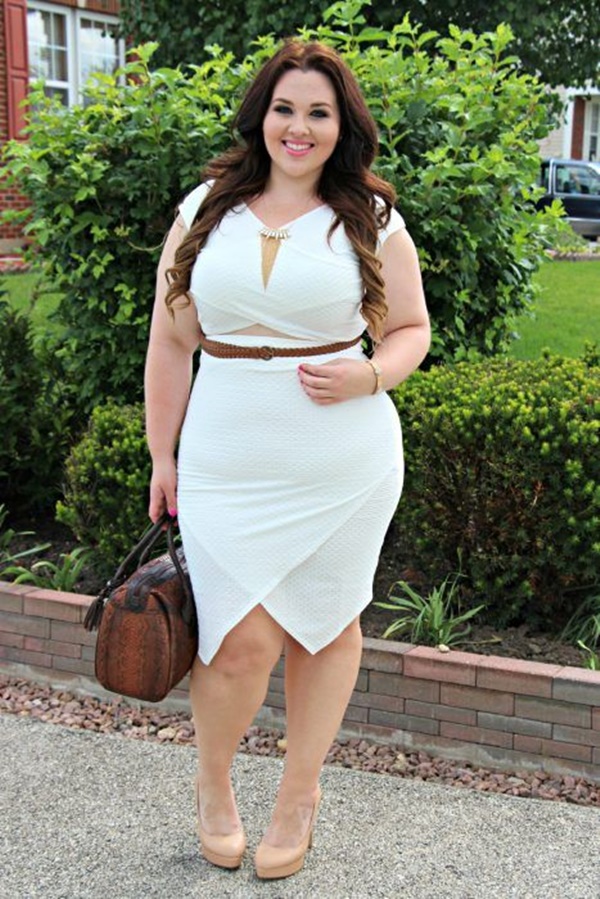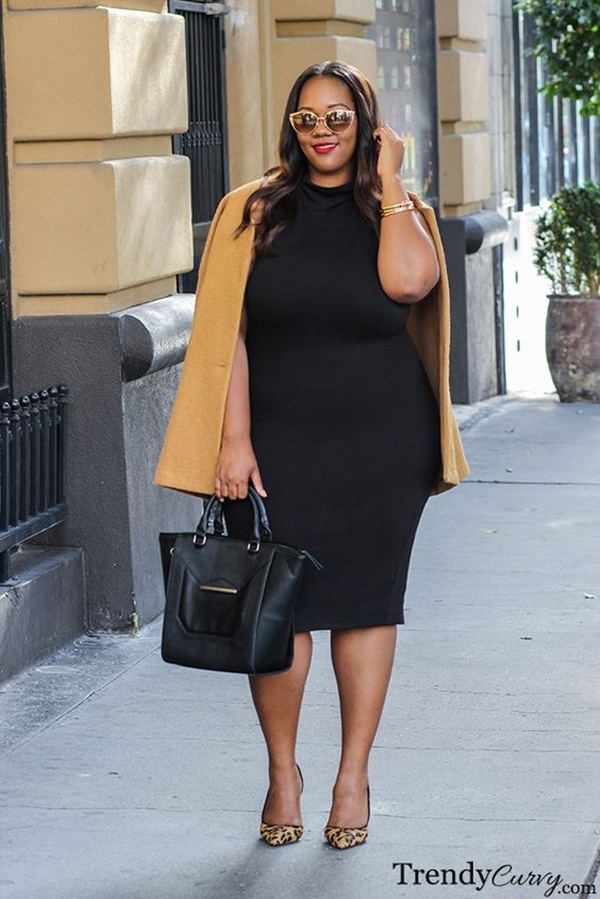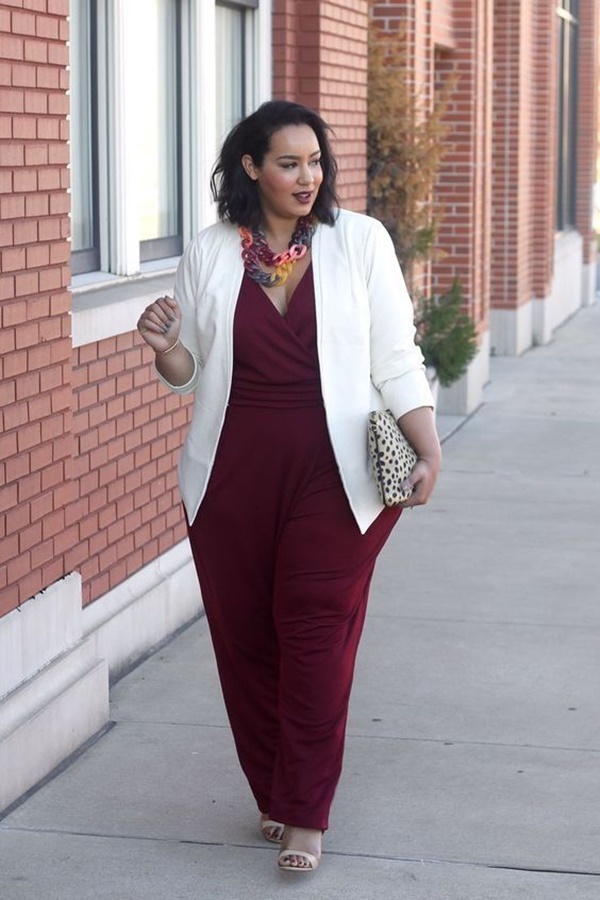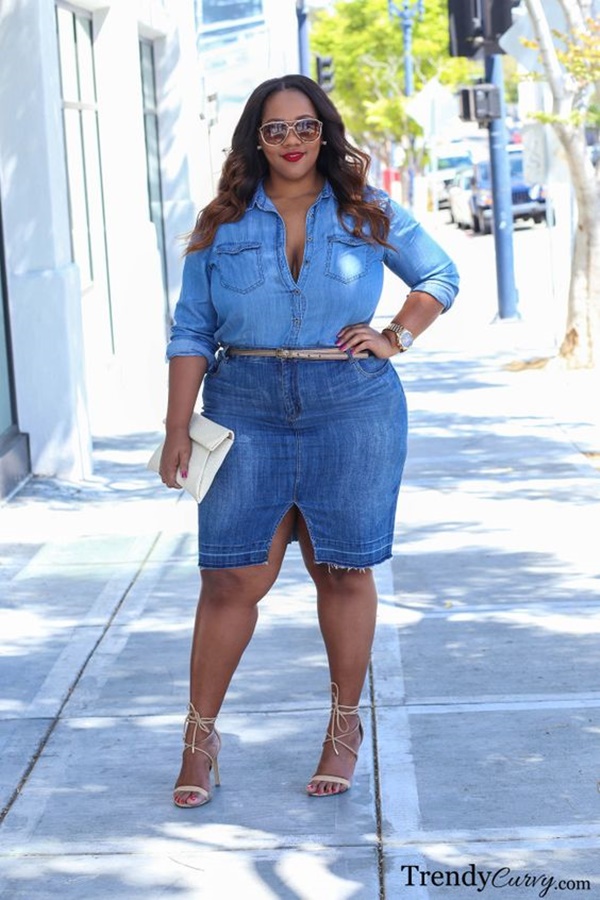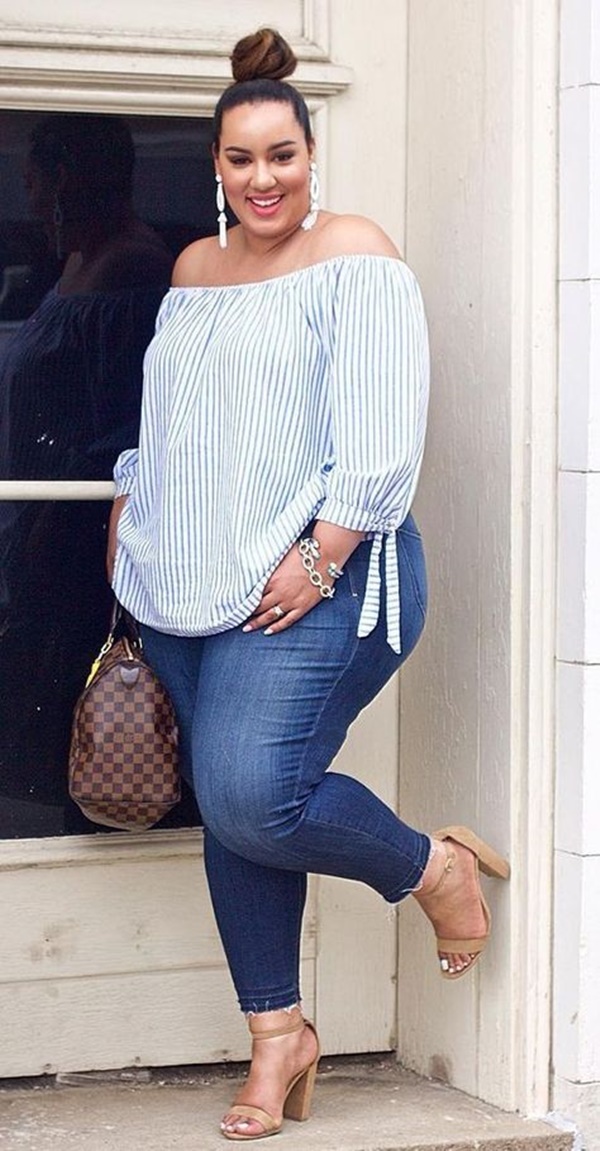 Now that you ladies are dressed smart and ready for work it is also quite important to have communication skills to impress your boss. Appearance matters a lot more than the size so no matter if you are a plus size, dress up well and with confidence and the world will be on your feet. We hope you would get some inspiration from these stunning Office Approved Outfits For Plus Size Women. We hope that now that you are dressed smart for work you can now get some cool opportunities for work. And always remember that – Confidence is the sexiest thing women can wear!