Deciding what to wear at work is one of the most monotonous tasks. With the little time left at hand and no room for experimentation (neither with the hairstyle nor with the outfits and styles), in the morning, it can become one of the most exigent tasks. In the office, there's an expectation to look formal all the time, but that doesn't mean you have to be boring. Bid goodbye to that basic 'white shirt and black pant' outfit you have been wearing for decades and switch to something elegant and comfortable. Play with fresh-colours and patterns to showcase your fashion-forward style and lighten up your ensemble. And what could be more comfortable than a skirt? Here are Elegant Skirt Outfits For Working Women which would definitely make it to the trendy office staple look (and on a budget!).
Elegant Skirt Outfits For Working Women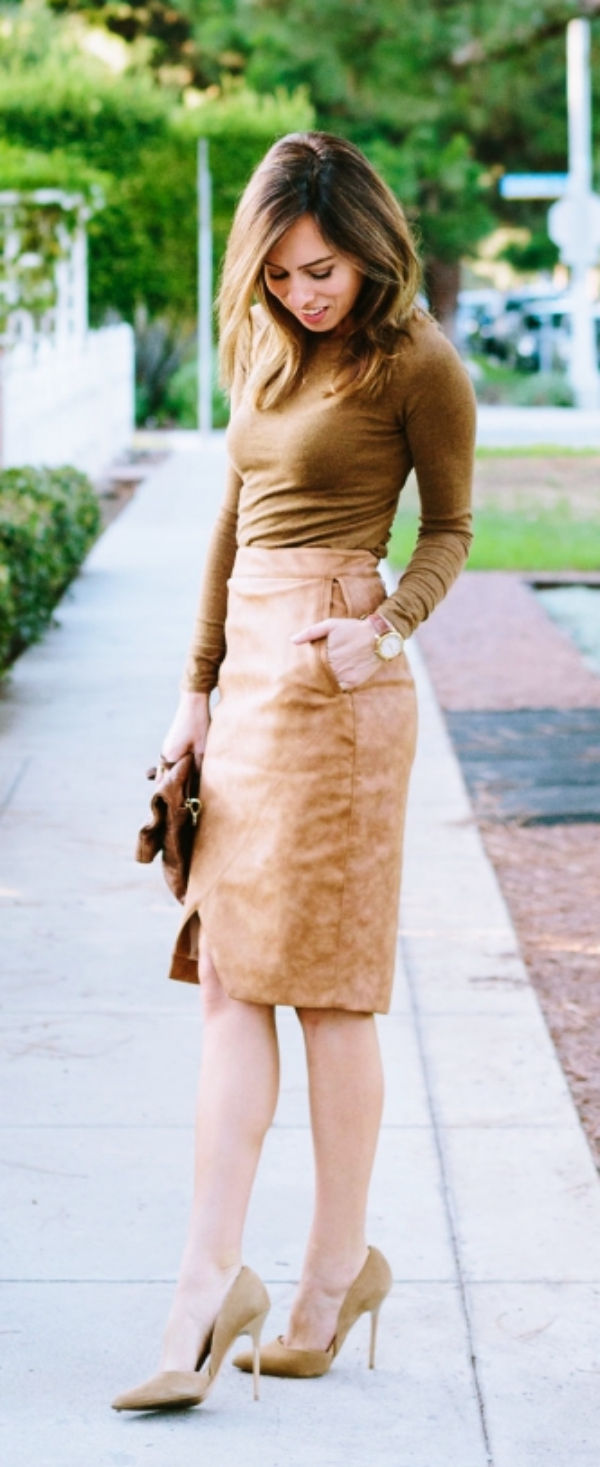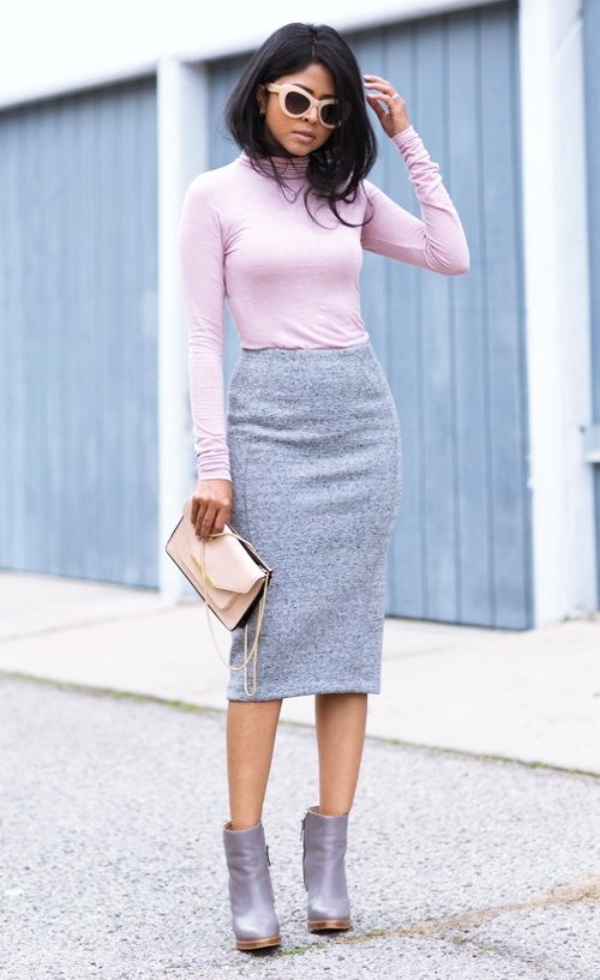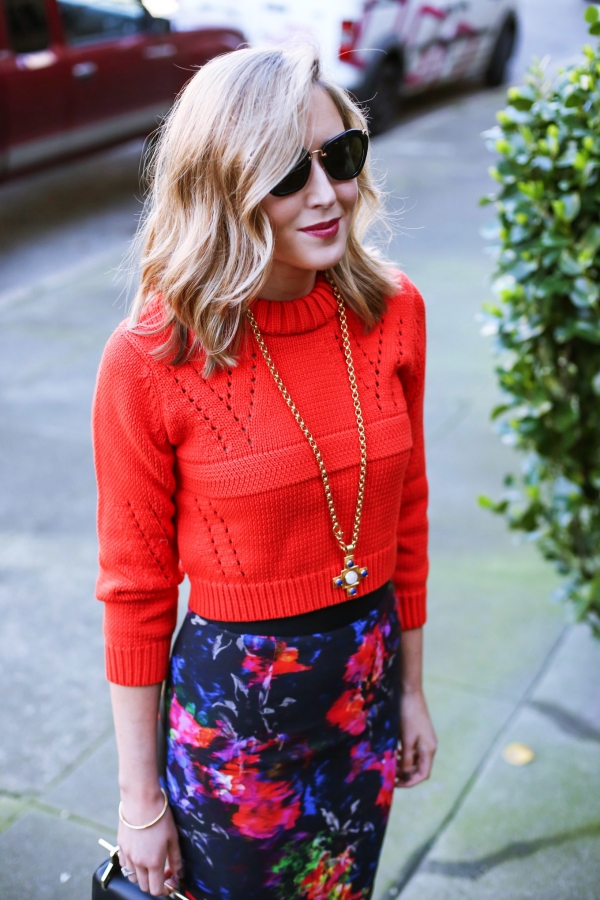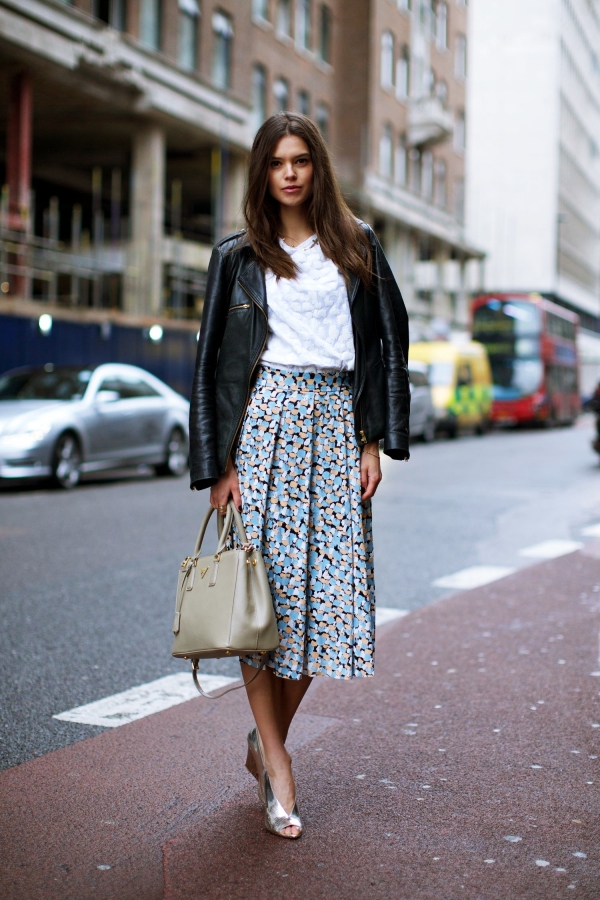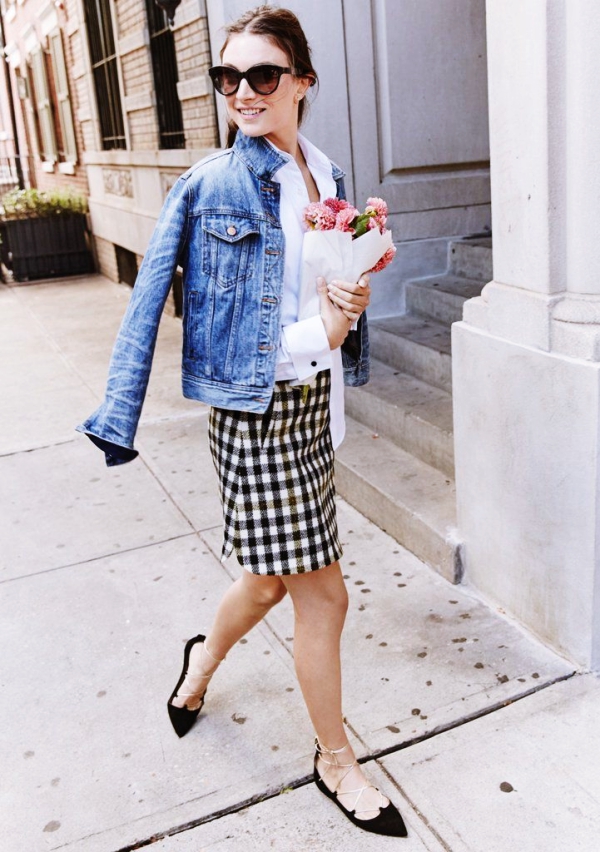 SKIRT WORK OUTFITS FOR FREEZING WINTER
Wondering what all your skirt outfits would be piled at the corner of your wardrobe during winter? Not anymore! Here are some tips to rock your sexy skirt in office, during winter months.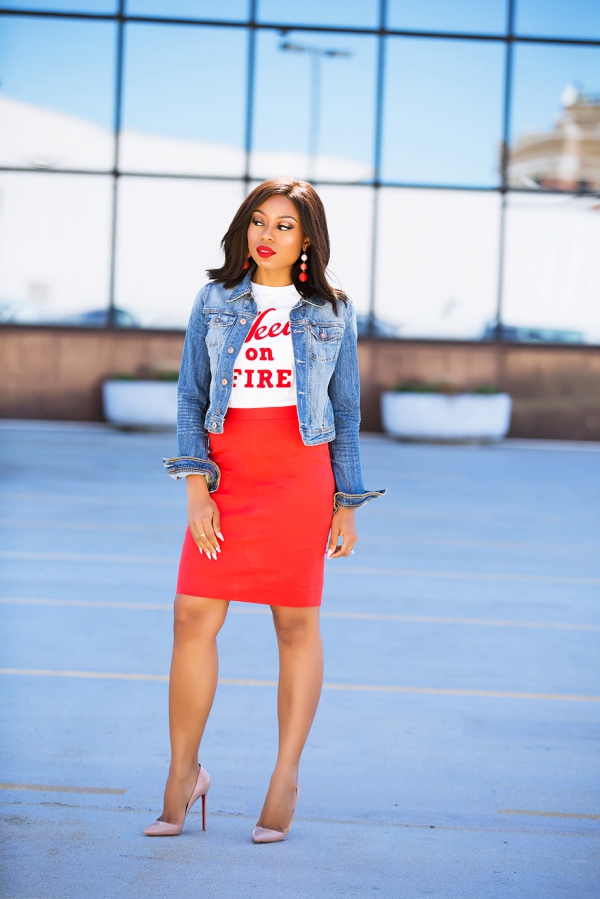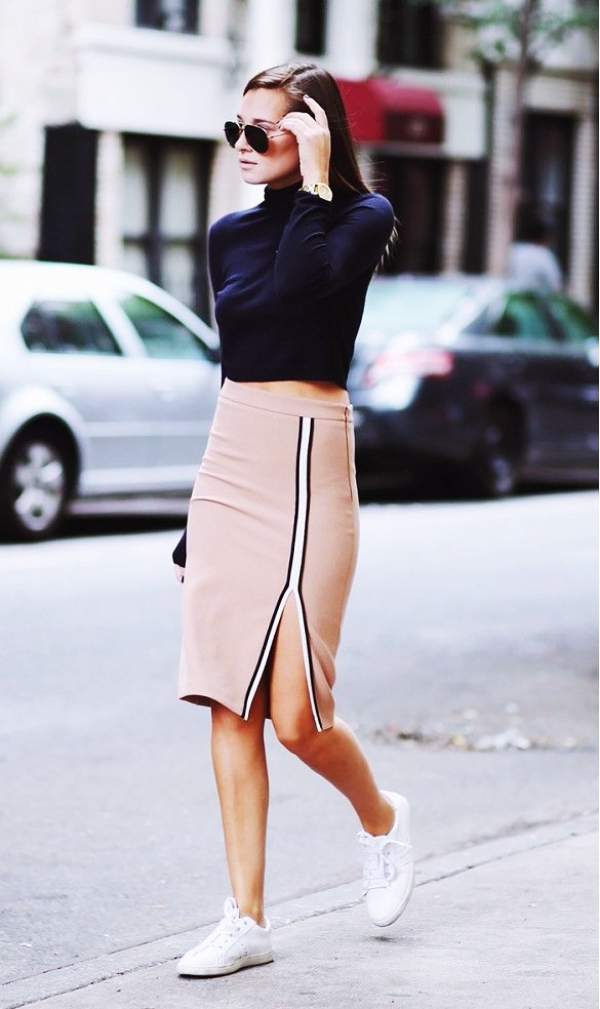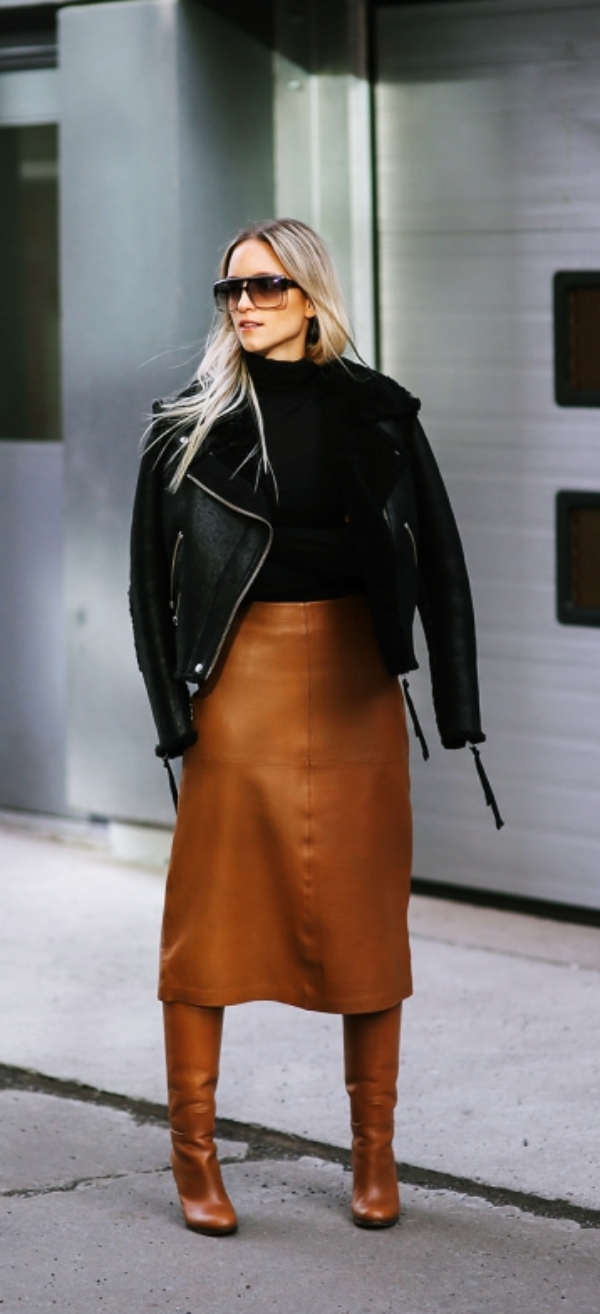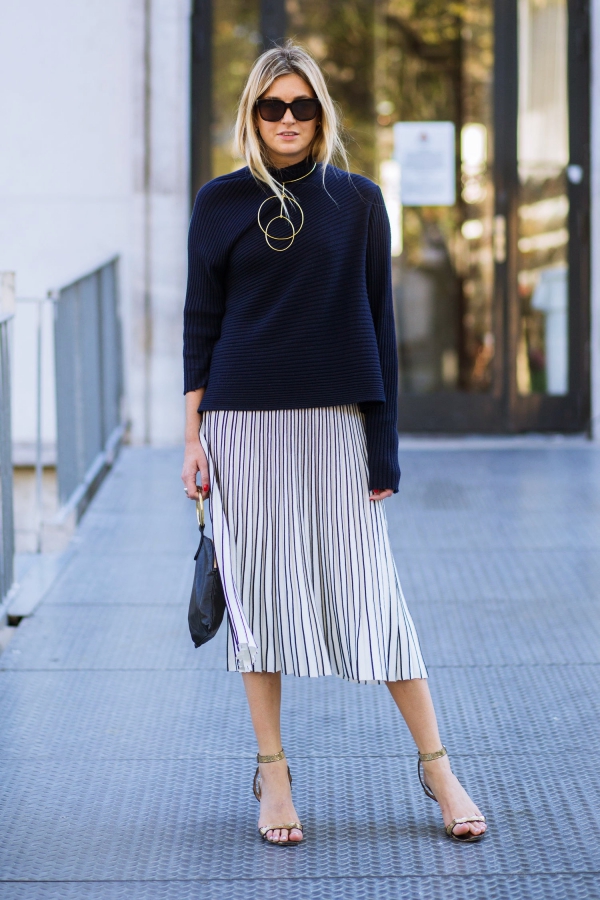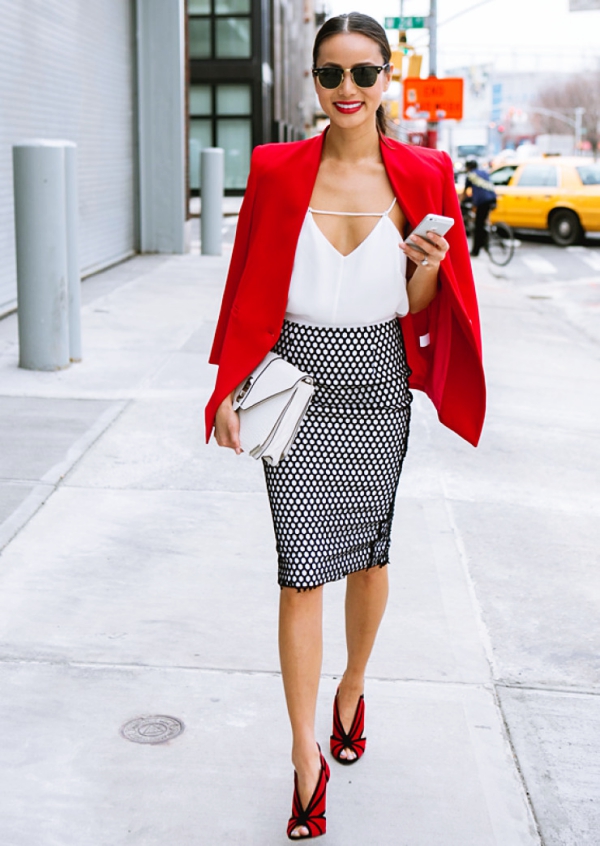 Skater Skirt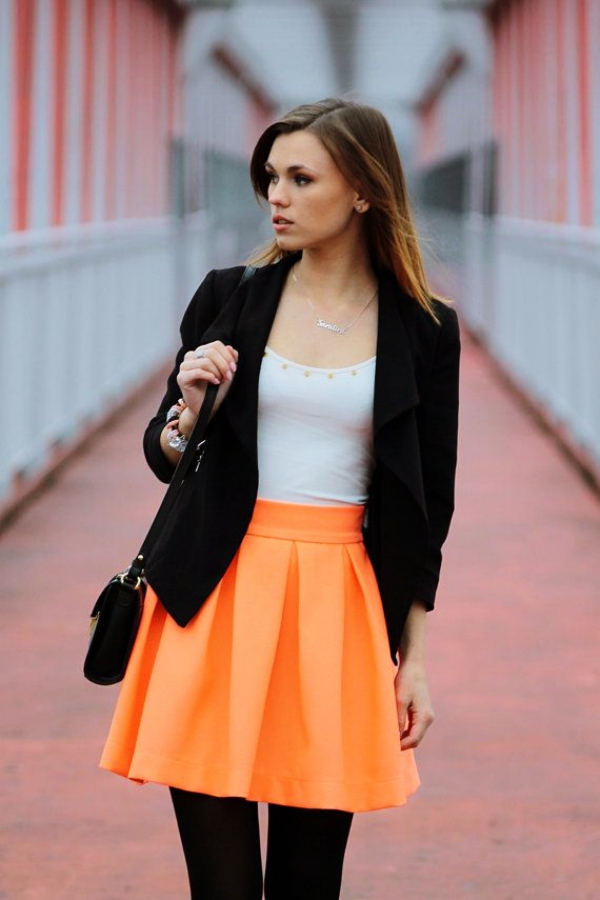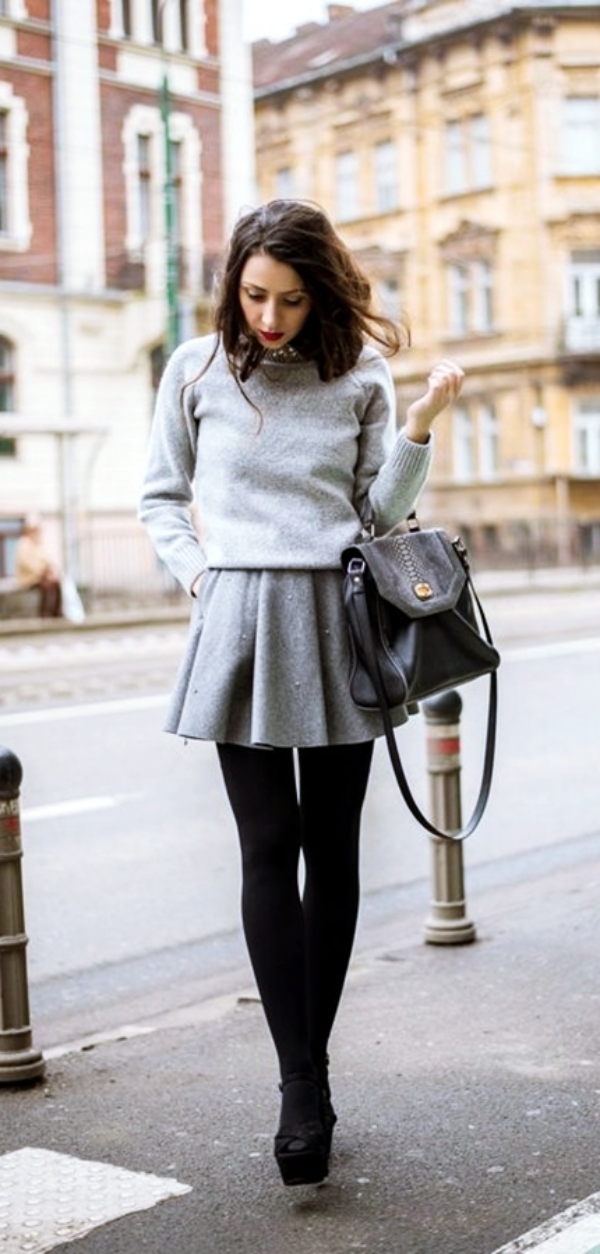 Skater skirts are perfect for layering with your cardigans, sweaters and jackets. Skater skirt is high-waisted skirt that has a hemline above your knee. It brings a fresh and youthful look to your outfit and will be a refreshing outfit idea on boring Monday or the tiring Thursday look. Add cosy tights and shirt blouse to keep you warm. Or wear thigh-high socks to thaw off and make you look chic.
Tip – On less chilly days wear your sweater as your blouse and layer your skirt with a leather jacket and oxford boots.
Pencil Skirt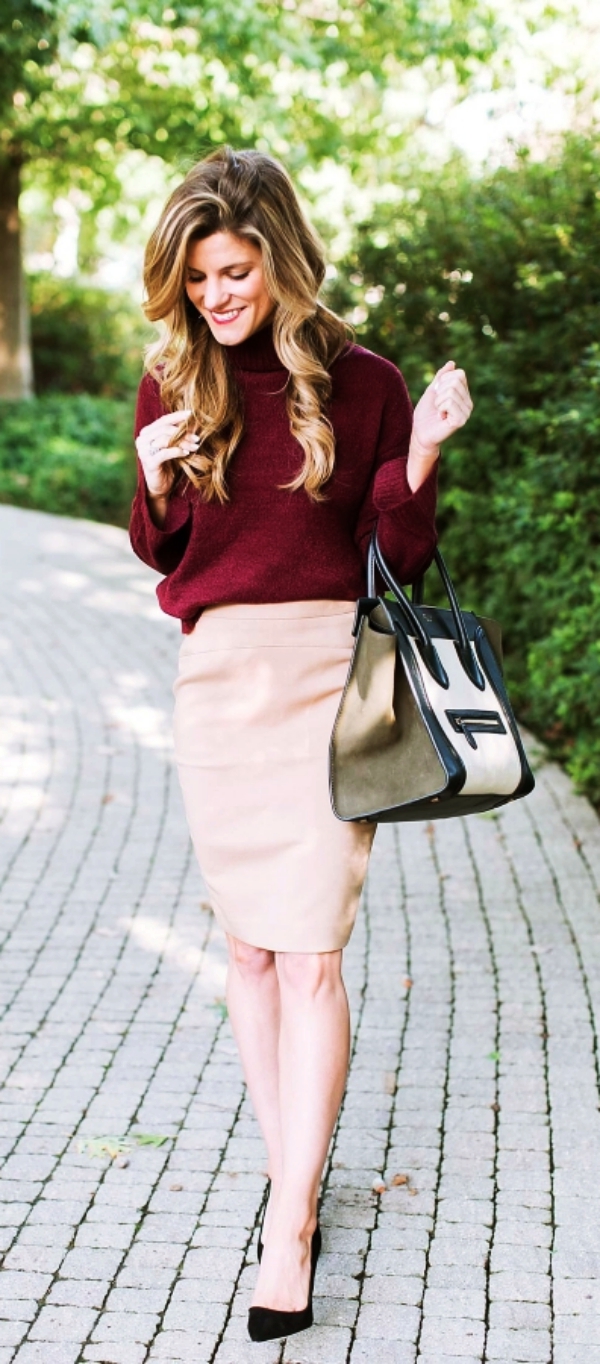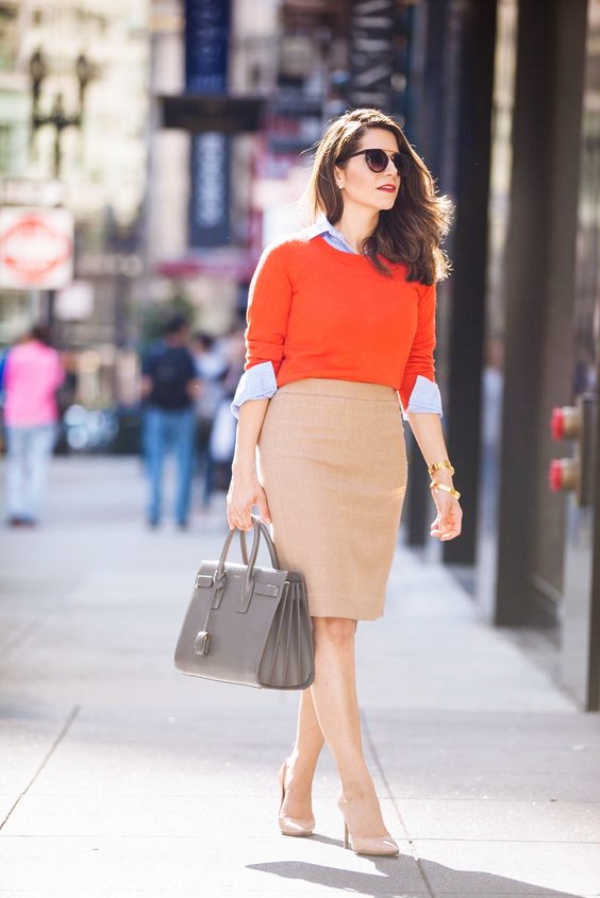 A pencil skirt can be worn in and out of the office, they are polished, professional-looking and still flirty enough to change your top and wear from office to evening. Typically knee-length pencil skirt is a classic option for winters. Show off your figure by tucking a silk blouse or printed blouse and a pair of classic heels and you are truly good to go. Adding a statement necklace and a luxe tote bag will elevate the look. Wear a printed scarf and bring on the sass.
Midi Skirt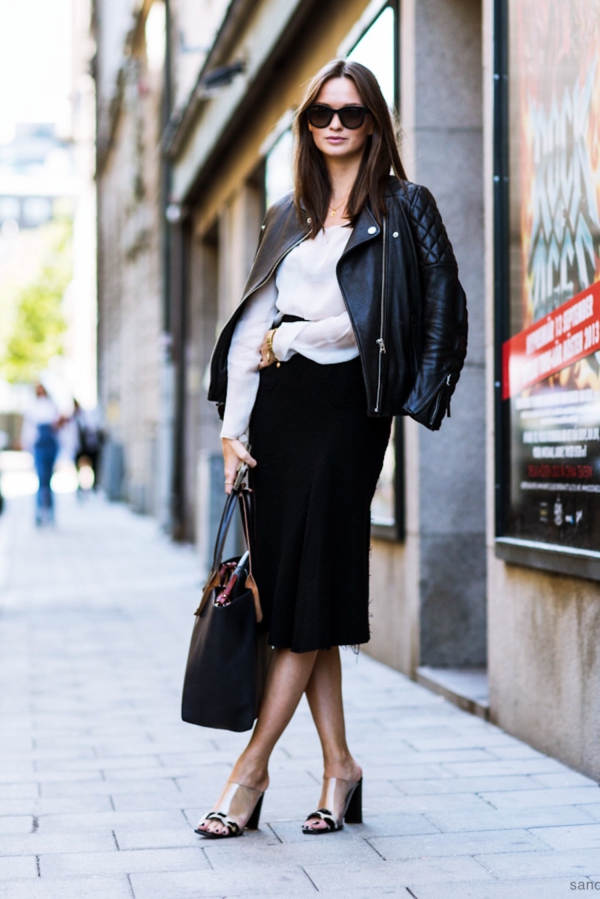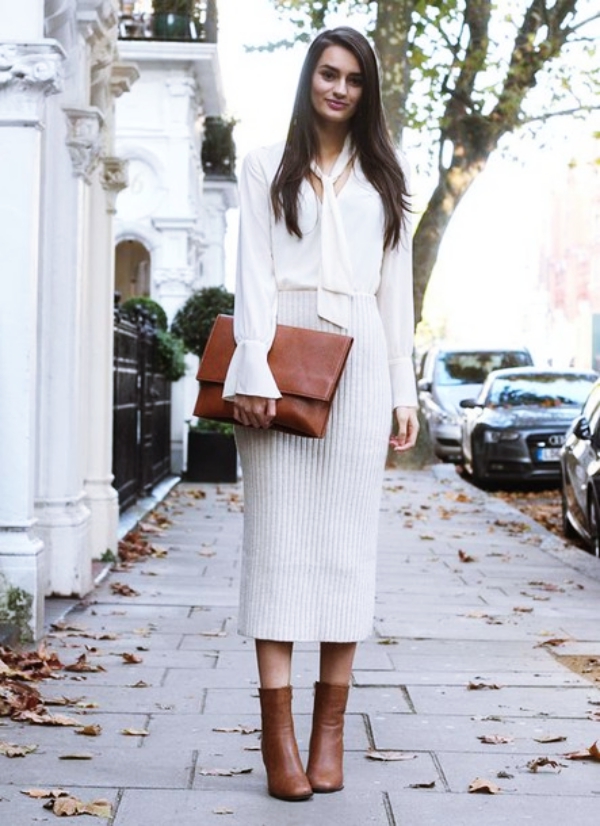 Choose dark-colour midi skirt and pair it with a light colour sweater for a perfect look. I love black and oxblood coloured skirts in winter, It can make any outfit look more put together, well thought off and not to forget, appealing.
SKIRT WORK OUTFITS FOR SUMMERS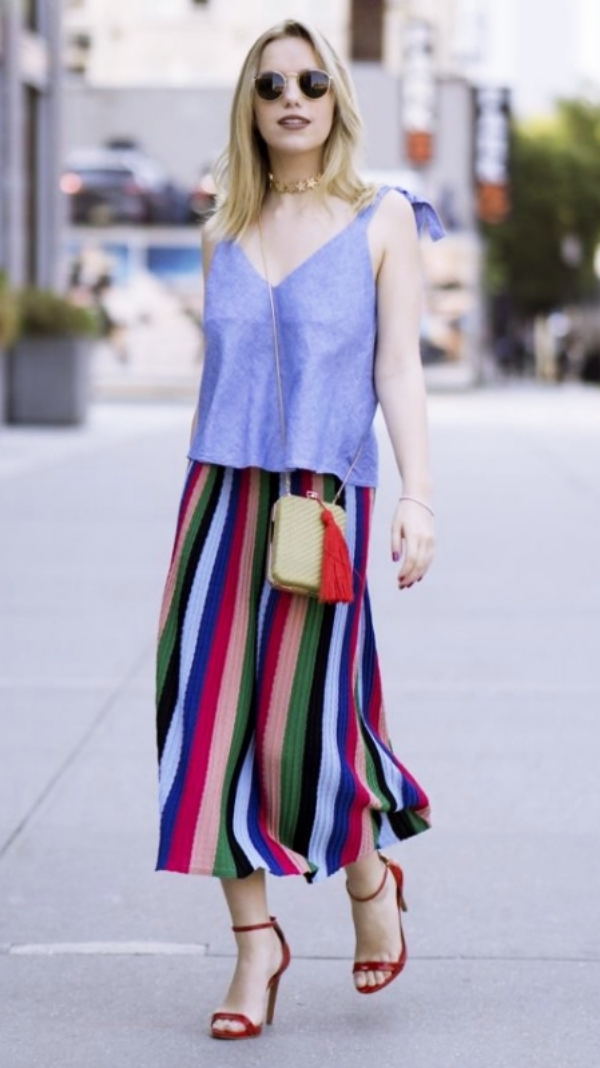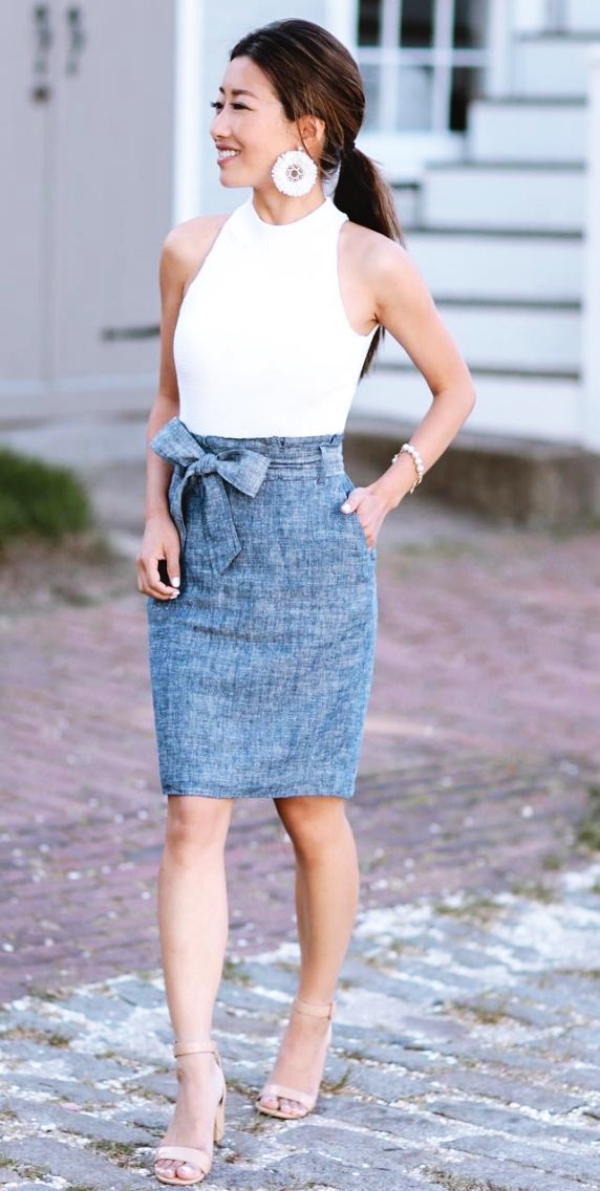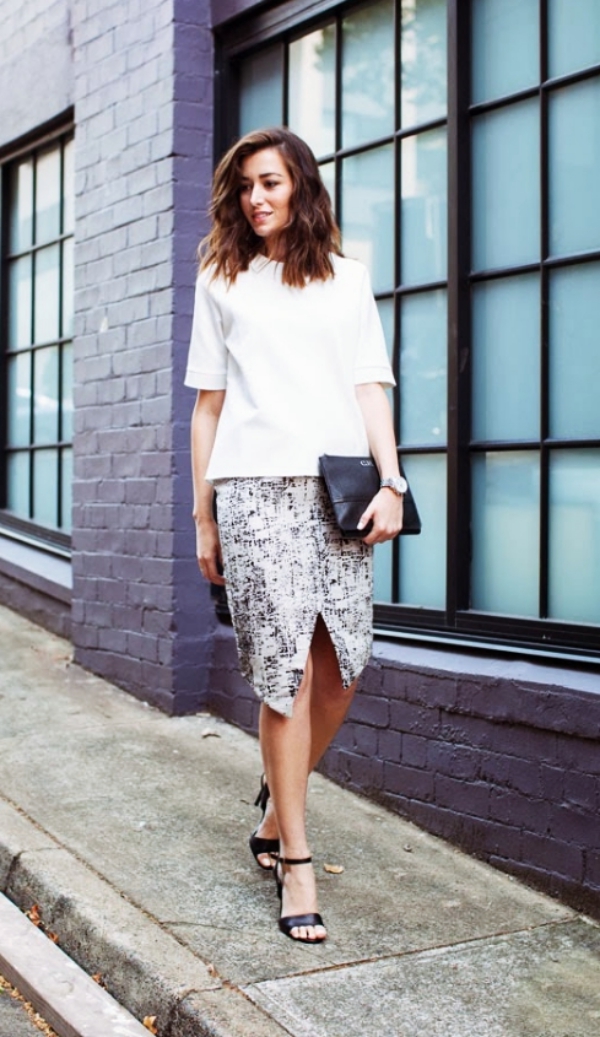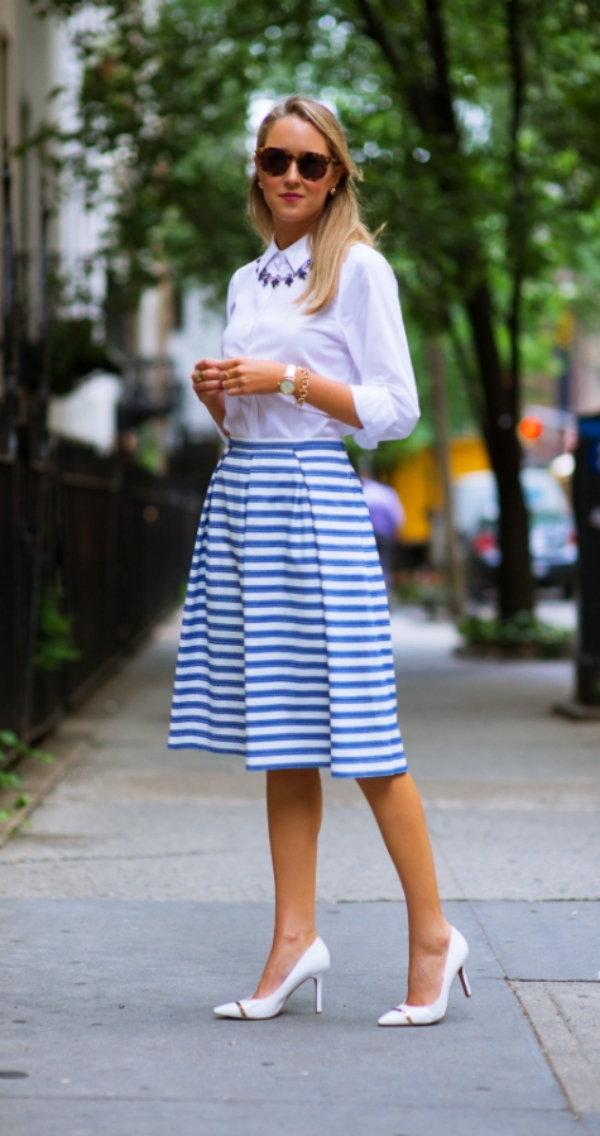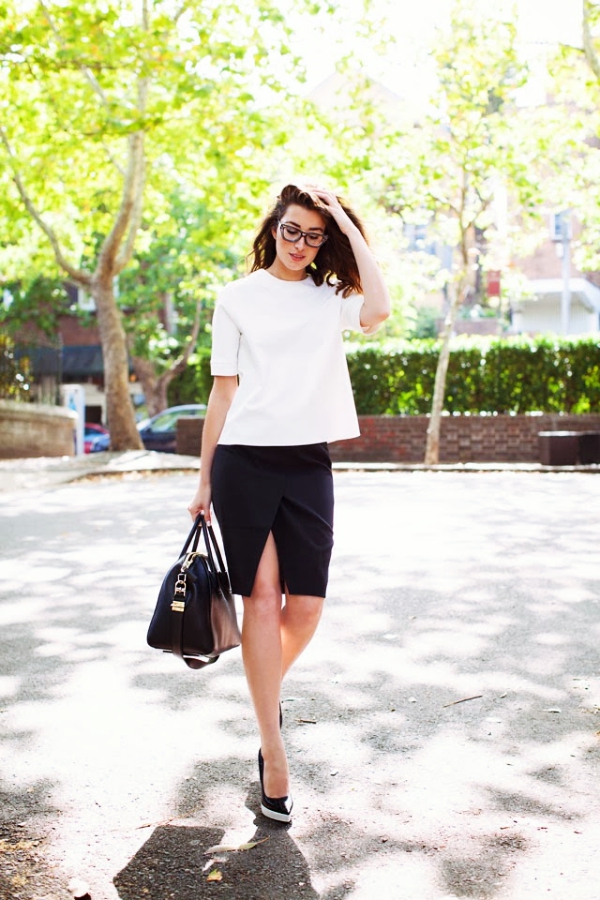 Slit Skirt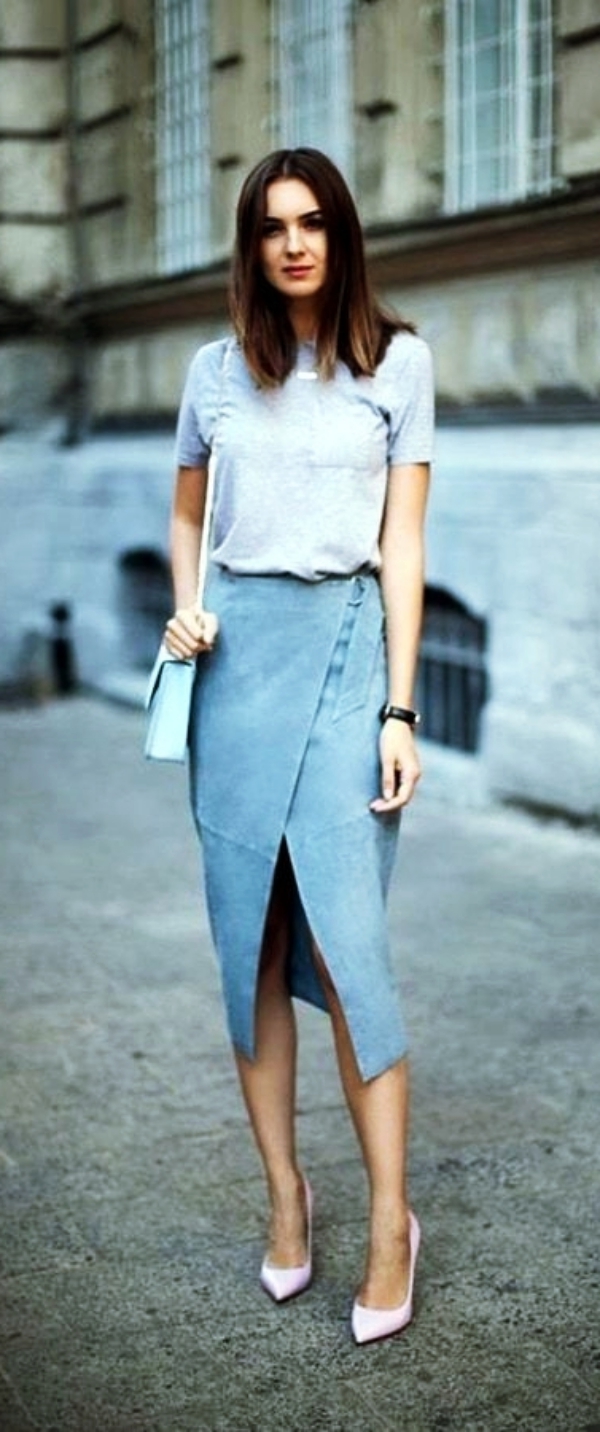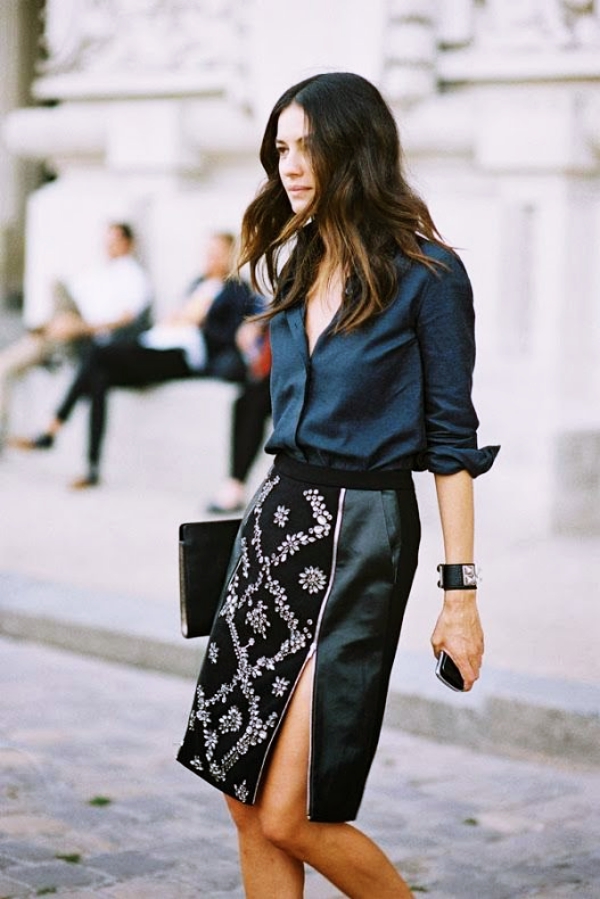 You might not be walking down a runaway in office but that does not mean you can't wear a slit wear. Slit skirts make you look so chic as it has some inherent seductiveness. Pair your skirt with a loose top and add some statement earring and necklace.
Tip – Make sure your slits are not too high and deep or you might get in some serious trouble. Profession, it is and not a romantic date that you are dressing for.

Denim Skirt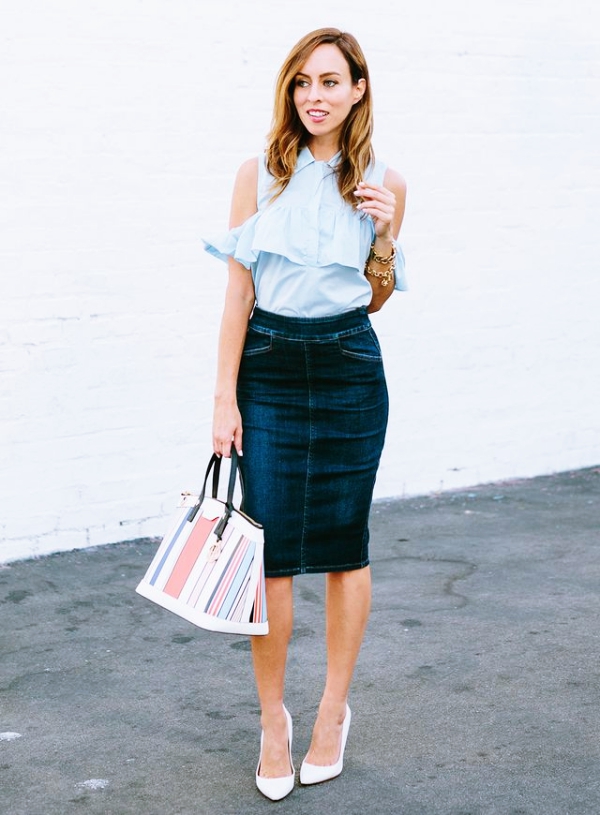 A denim skirt is everywhere. Whether you're tall, curvy or petite; denim can go along with everyone. Wear your denim pencil skirt with heels to elongate your legs as it looks so much more stylish and will make you feel more confident too. Dress it up with a top or a blouse. Retro buttoned denim skirts are extremely popular now, so get in one and invest in one.
Tip – Always splurge on denim, always!
Pleated Skirt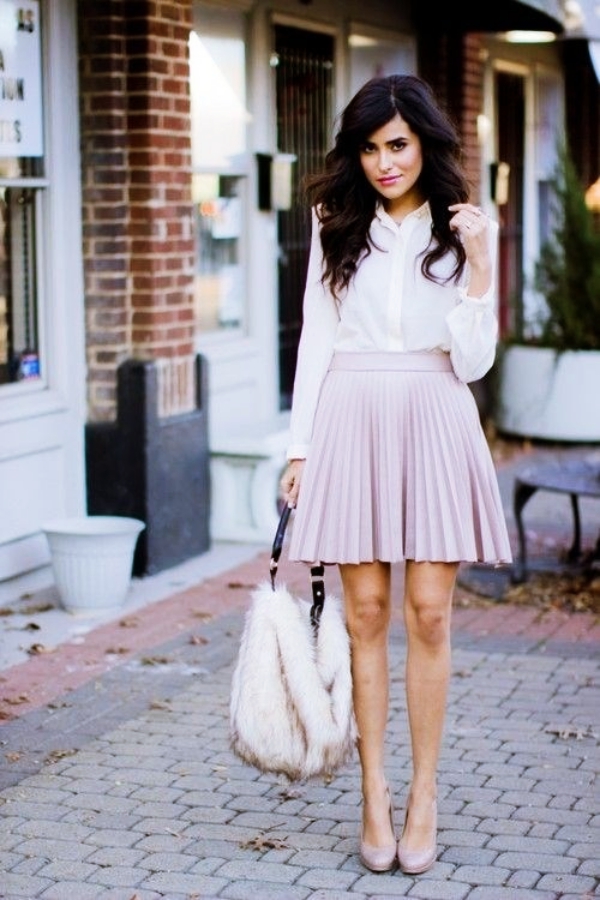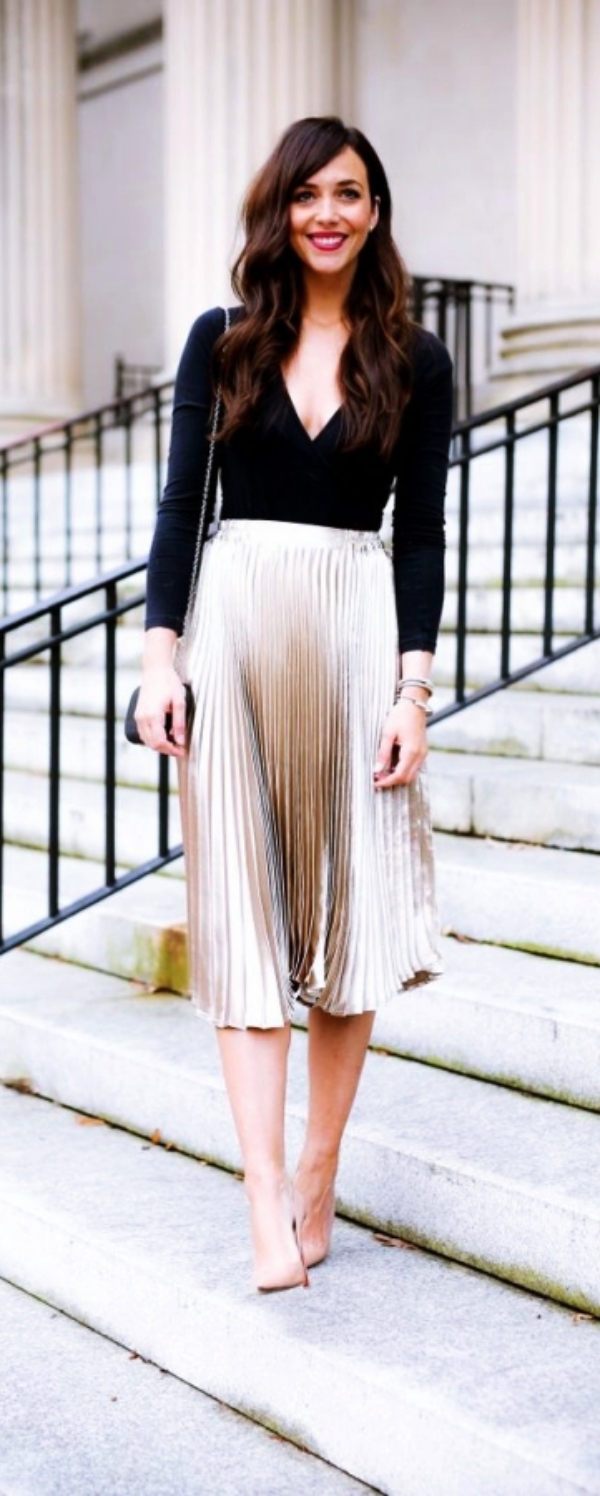 Pleated skirts are back with a bang! Wear your pleated skirt to your office and add some texture to your business attire. Keep it retro and pair it with a striped printed blouse or even thick colourful knit or crop tops. Pleated skirts are my personal favourite as they can be worn by women of any shape and still look dazzling. Couple it with a pair of pumps and you're ready.
SKIRT WORK OUTFITS FOR SPRING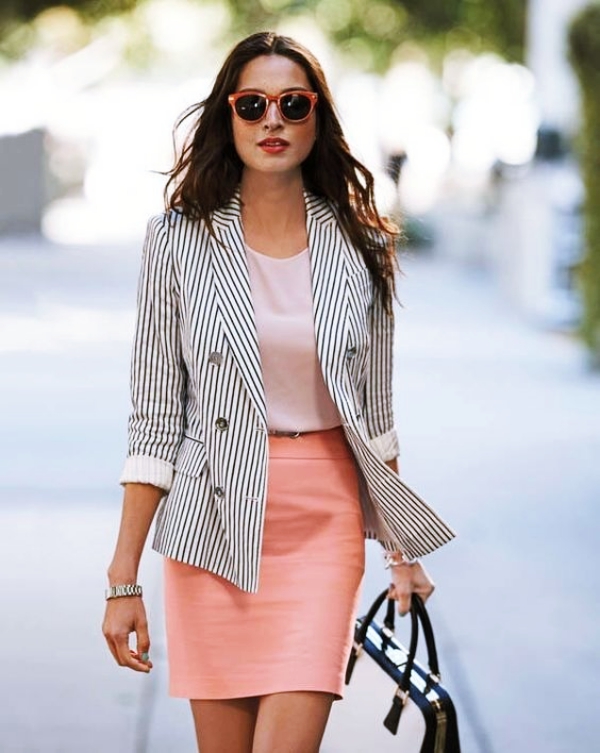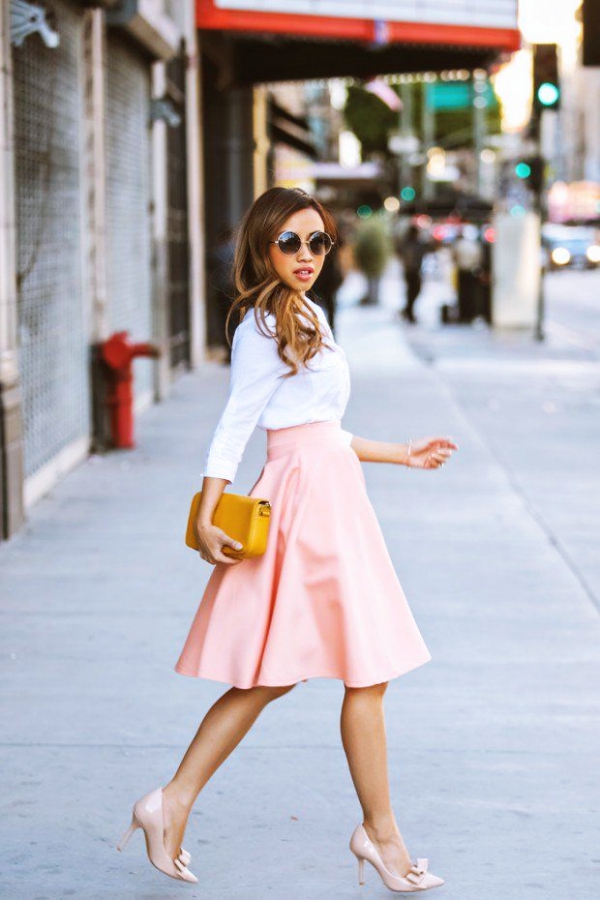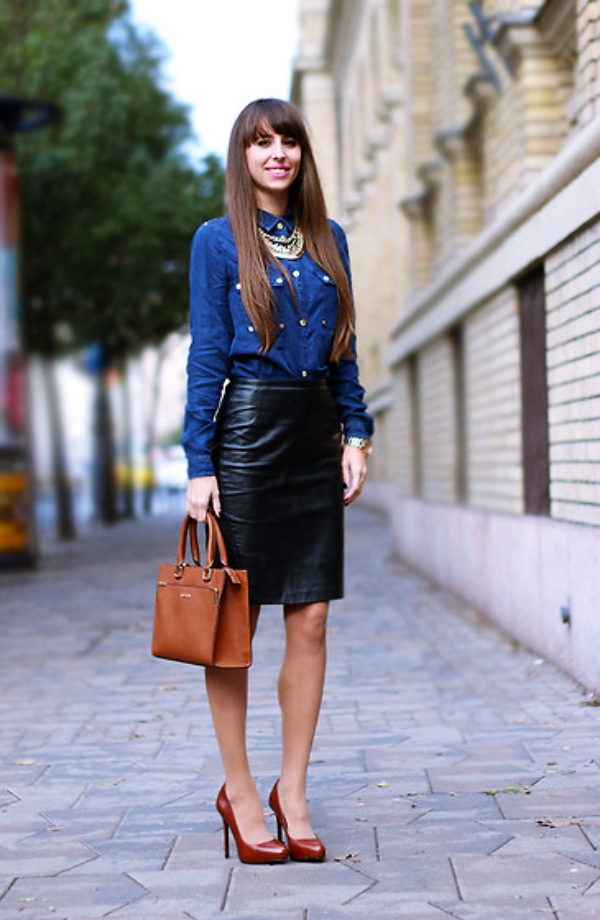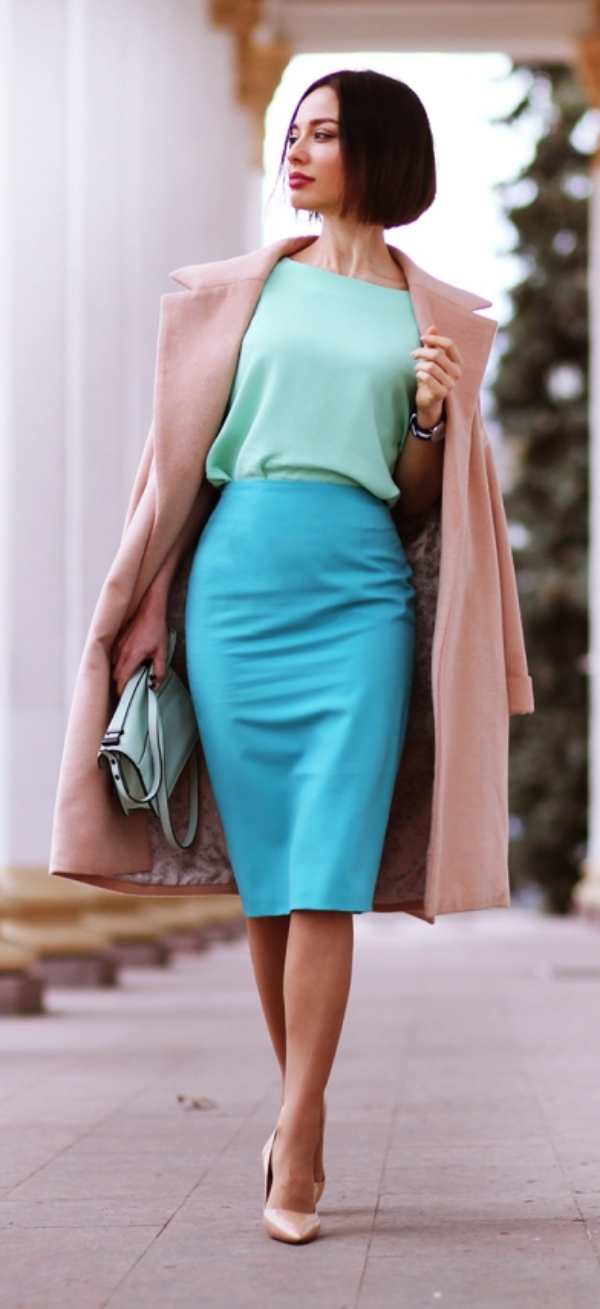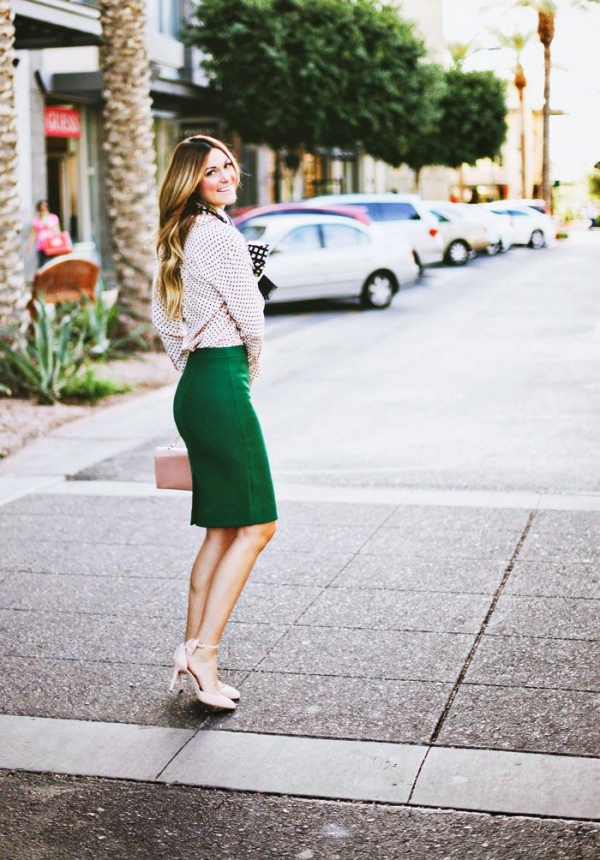 Floral Skirt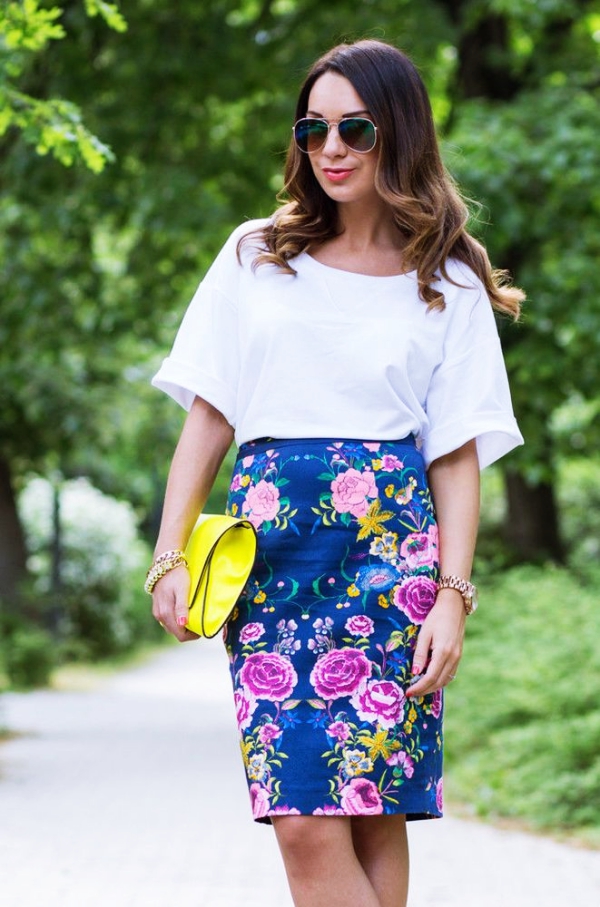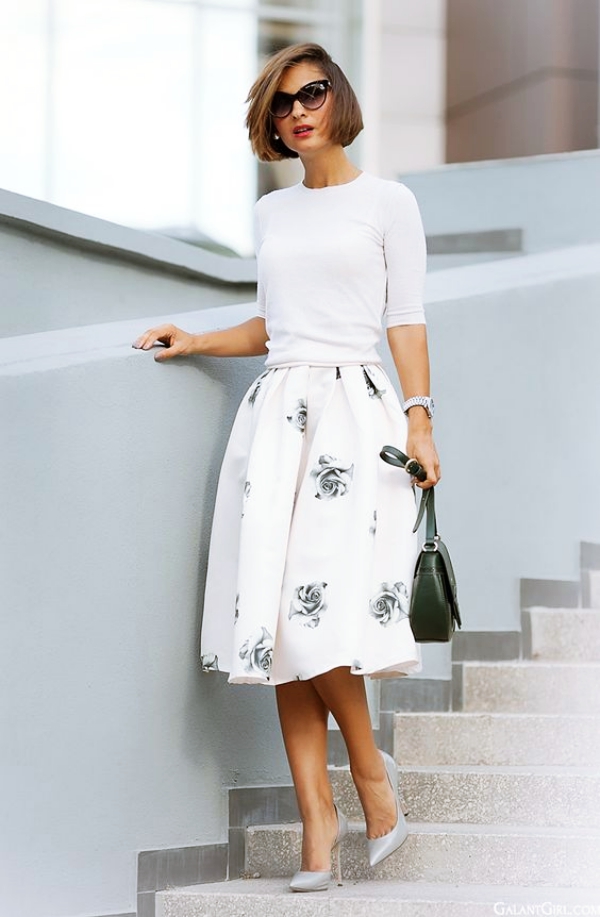 As spring is a season of colours and flowers, so floral prints are always so alluring. It gives a fresh and young-full look. Any maxi flower printed skirt paired with pastel blouse can create a sartorial look. Add some subtle jewellery to complete the look. Continue the laidback theme with flat slippers or strappy heels and a sling bag!
Asymmetric Skirt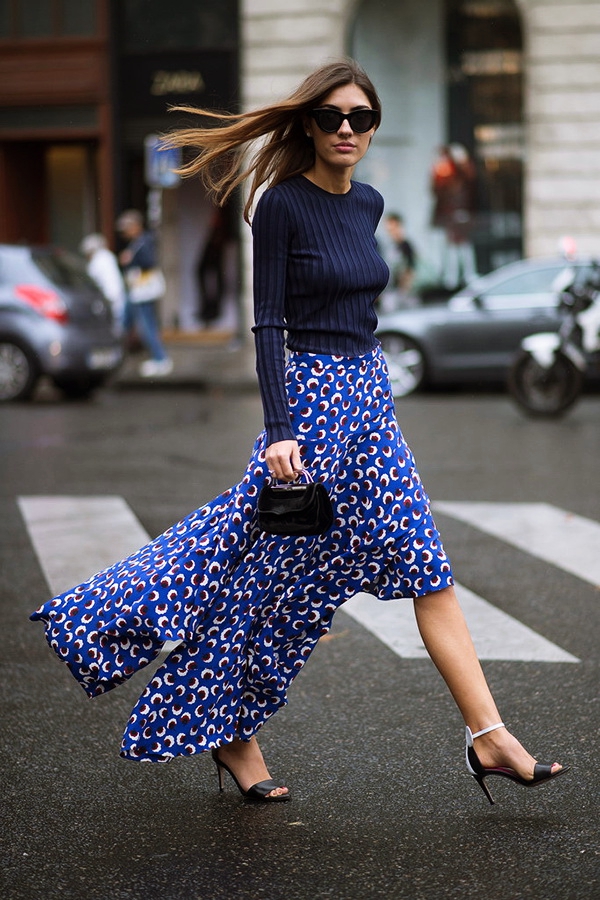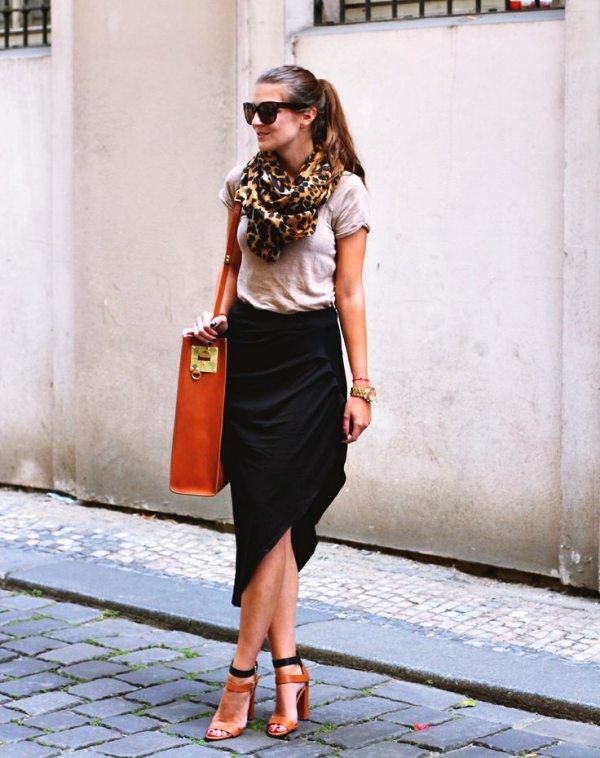 Whatever the season, asymmetric skirts are always in style. Spring is synonymous with pastel colours. On days when spring has not sprung, wear your floaty skirt to your office.
Mini Skirt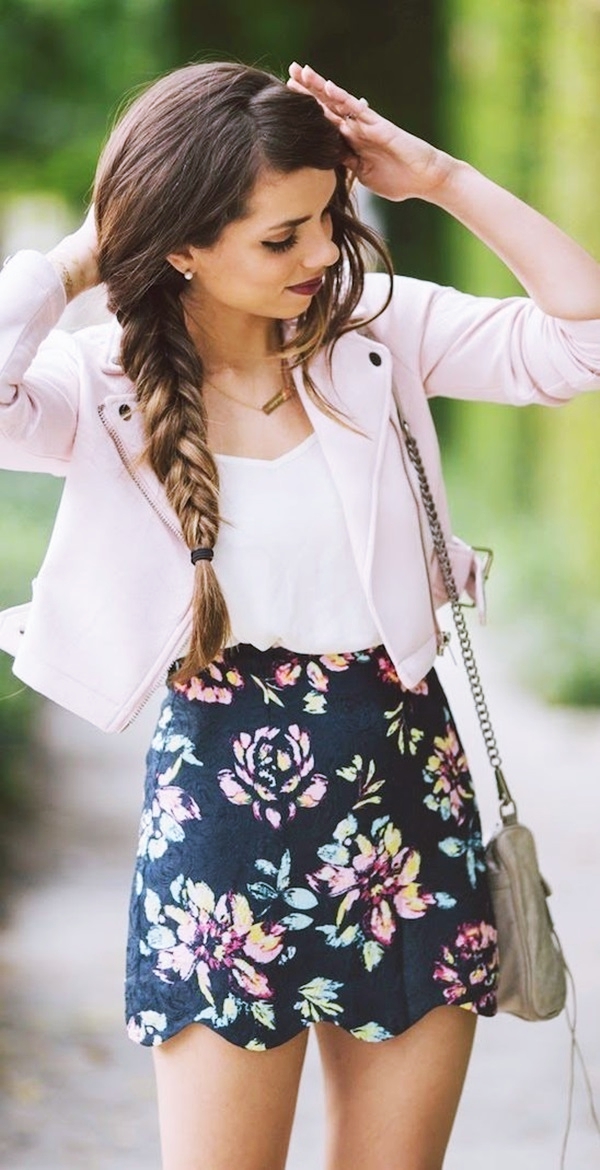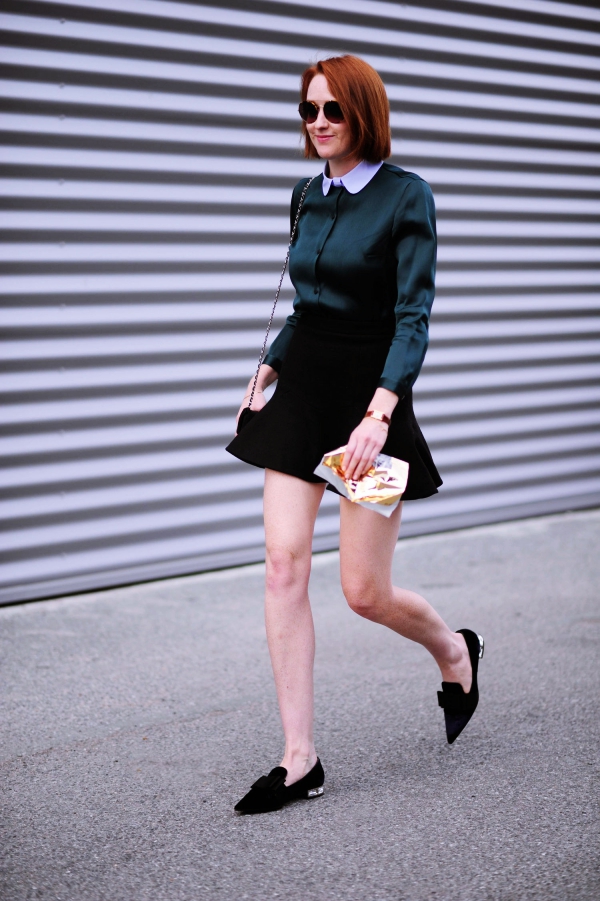 The mini skirt adds a flirtatious vibe but if you feel like your butt is in danger of slipping out of the bottom of your super short skirt, just throw on a long jacket, like a lightweight cotton trench and wear it open or close depending on your comfort. Long jacket on skirts can make it look elegant for office or stash a pair of a leather jacket,they add edge to anything.
Tip – Midi skirts are definitely go-to for the petites! The downward shape lengthens your body.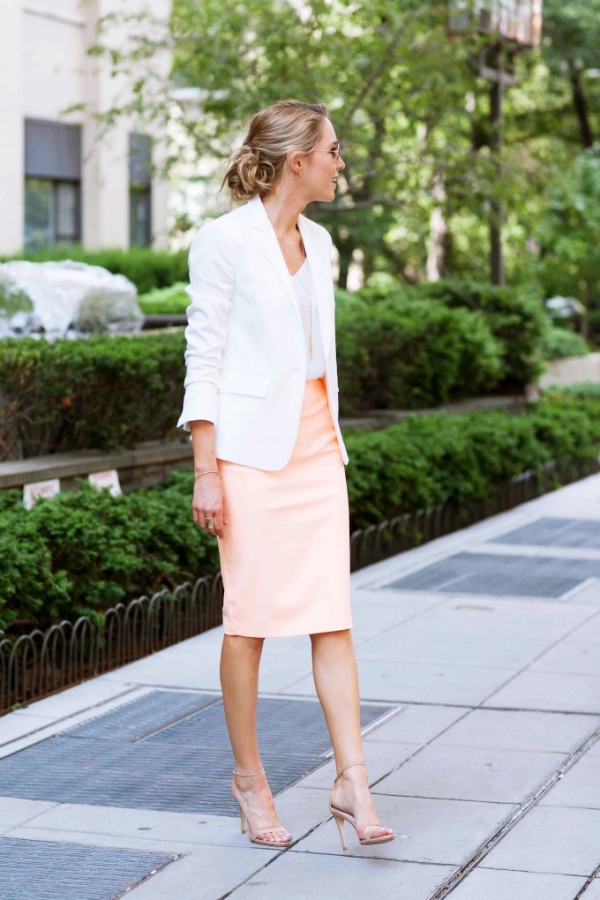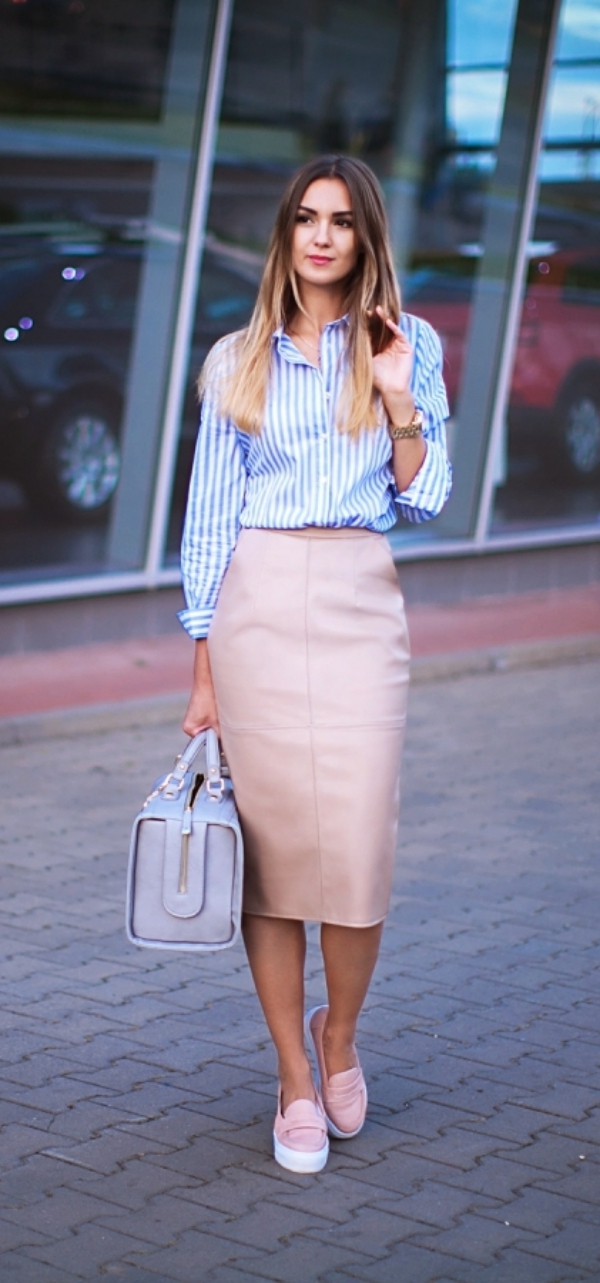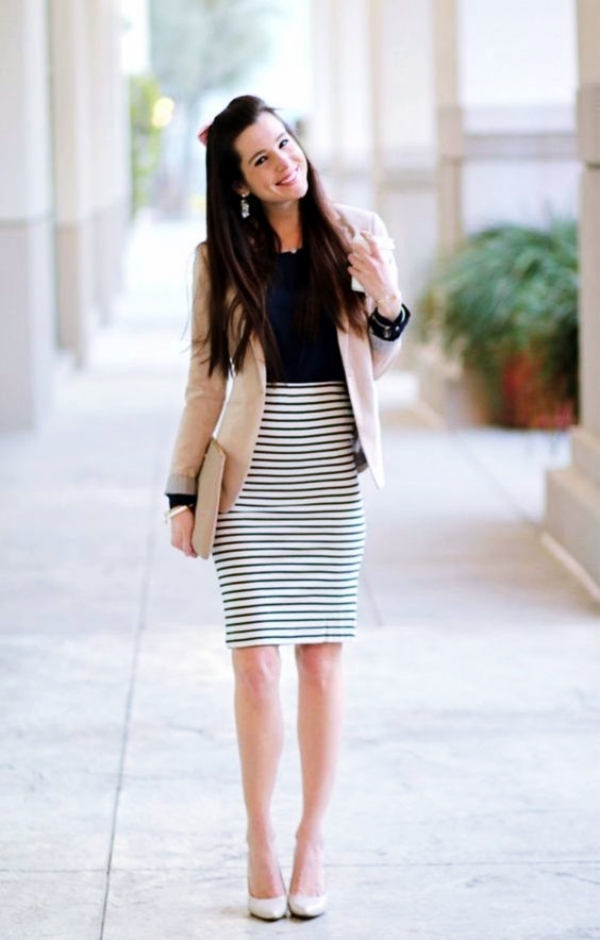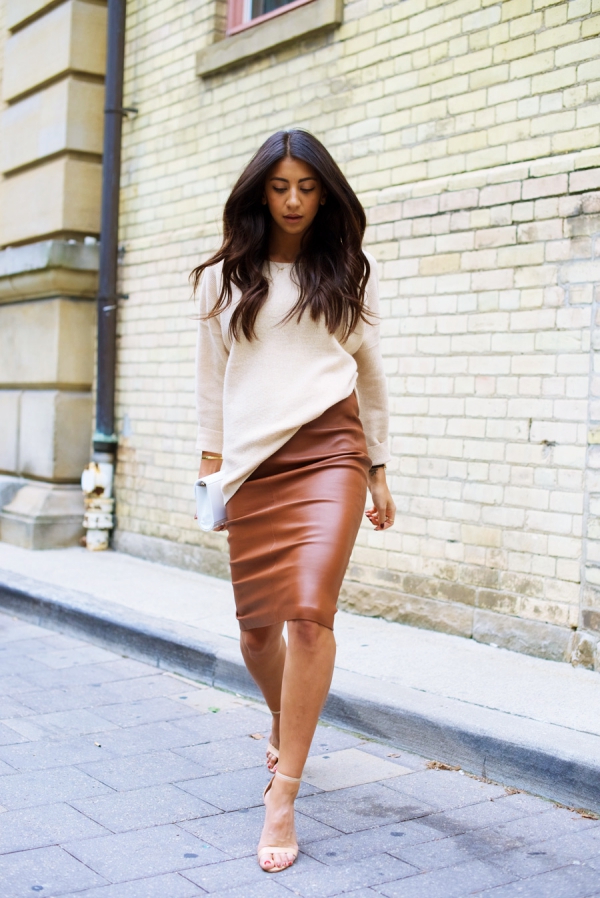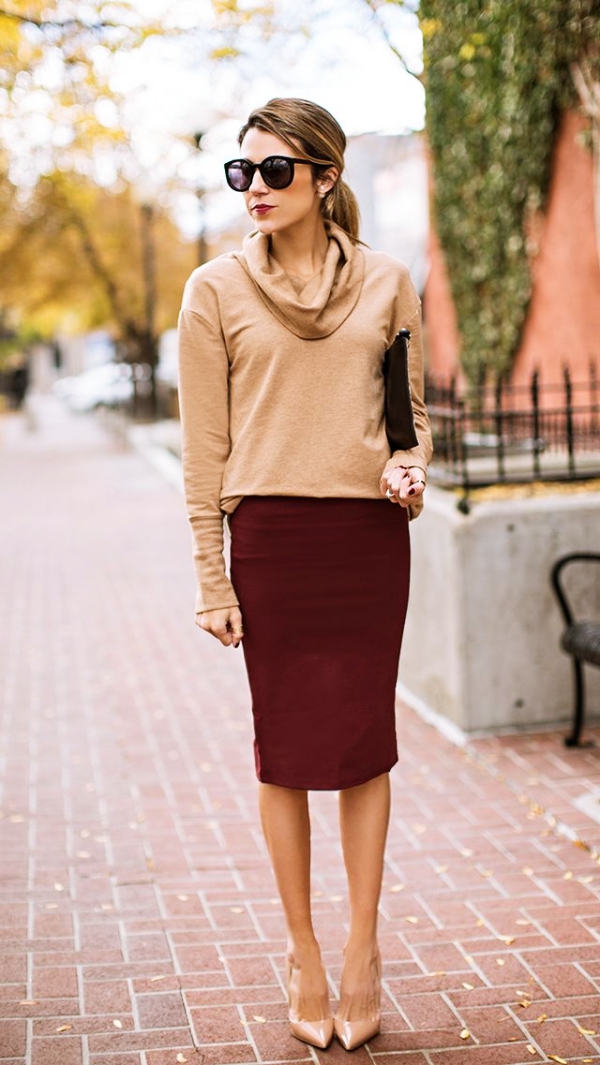 Every workplace have a different stance on work uniform. Be creative with your on-duty attires Elegant Skirt Outfits For Working Women. Get dress in flash according to your work environment and be your own #GirlBoss.