Raise your hand or raise your standards and class so high that you won't need to raise your hand ever for any opportunity! Now, one biggest question that arrives is – HOW?  Your appearance is the answer! The mien is what could either give extra marks for performance or make you look underconfident! Rightly says the Nicole Williams too, "The problem with appearance is that it translates to performance". The new trends evolving in fashion is boosting a fashionista's wardrobe and making their professional moda incomparably elegant.
Dressing Tips To Look Professionally Stylish At Work
Understand The Job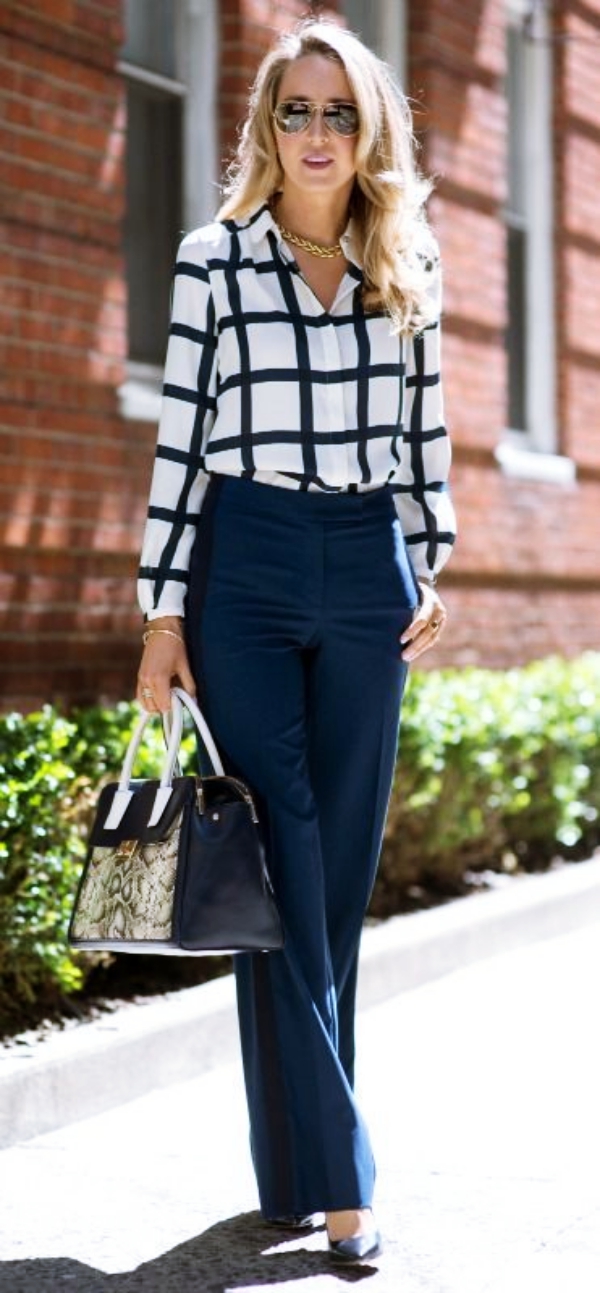 Not every job allows everything! Every job has set limits and boundaries and term and condition for their employees while they dress to leave for work. While some are living their busy buzzing corporate lives where the others are a part of art organisation. Understanding the job will help you pick just the right outfit pieces from your wardrobe.
Fit – First Things First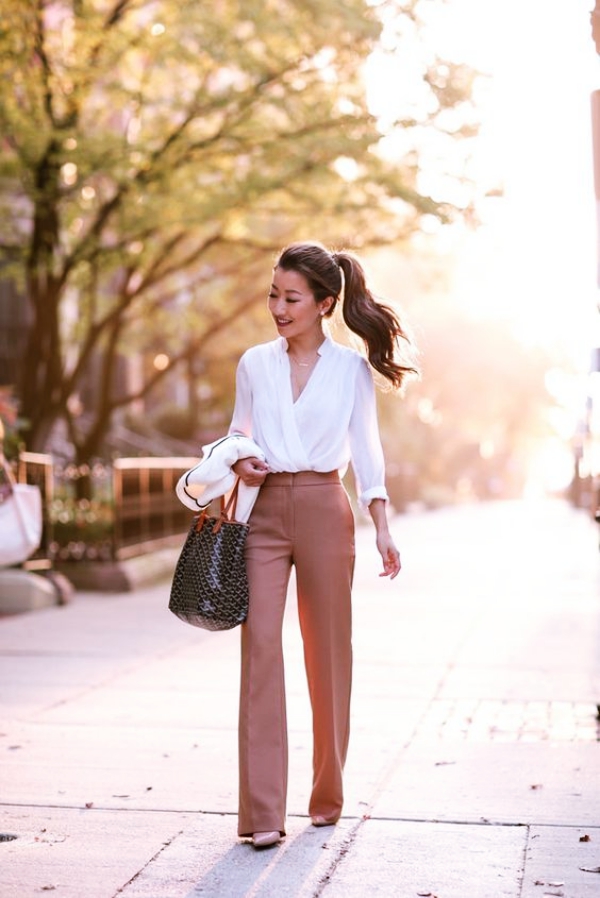 The perfect the fit, the perfect is the appearance at work. Professional moda demands for just the right fit clothes – not the tight ones that make you look frowned while loose and baggy fit clothes will keep you from flaunting off your curves making you look shapeless. Choose the dress that is decent and flatters the shape. Make sure your dress highlights the waist and accentuates the figure. Now, time to make good choices and pick fit and flare ones or pencil dresses and flare ones that are tighter at the waist. Even a nice waist belt would do the favour to shape the figure some more too! Talking of pants, please don't prefer low-waist ones. Yeah, the high-waisted and the mid-waisted ones are good to go. Ankle length, the right inseam length that doesn't wrinkle up as you sit and looks baggy as you walk.
Ideal Length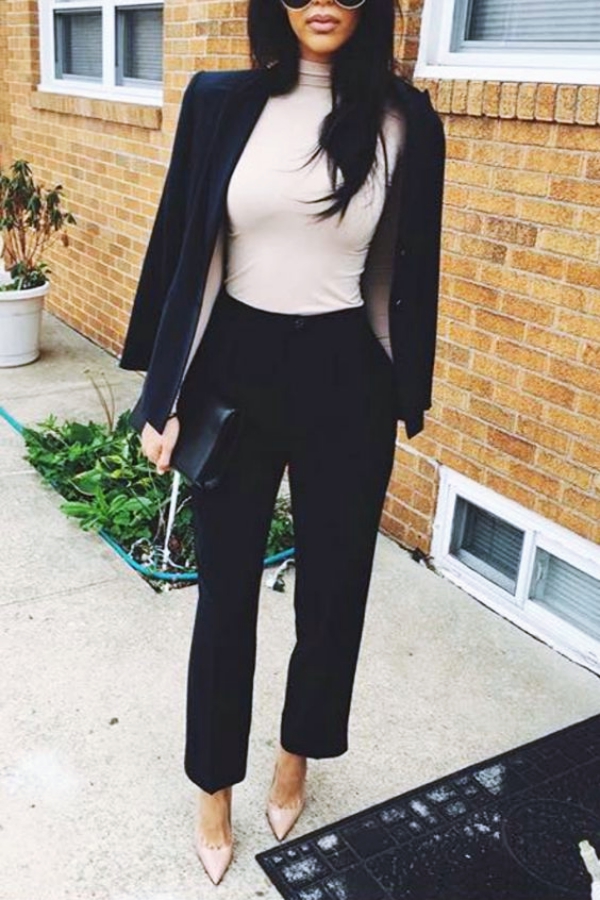 The ideal length of a dress is right above the knee so you don't end up feeling uncomfortable and walk confidently flaunting sophistication. The mid-thigh length if you happen to be taller. Though, the midi length is more than welcome as it comes to look professional. Talking of pants and denim, the ankle length pants are so much in trend nowadays! Though, formal pants are bound to be last about an inch from the floor to the front of your footwear is visible. Time to go through the stunning 40 outfits inspirations to make your skirts the forever favorite fashion attire.
Beware Of Deep Necklines

Being sober and stylish is one thing while tending to look sloppy another! A neckline makes a considerable difference as it comes to profession. Choosing necklines that don't show any cleavage or indecent skin is preferred. Leaving the deep-necks and plunge ones for the Christmas party and getting ready for work with the round necks, decent v-necks and squared ones are preferable!
Be Wise With Sleeves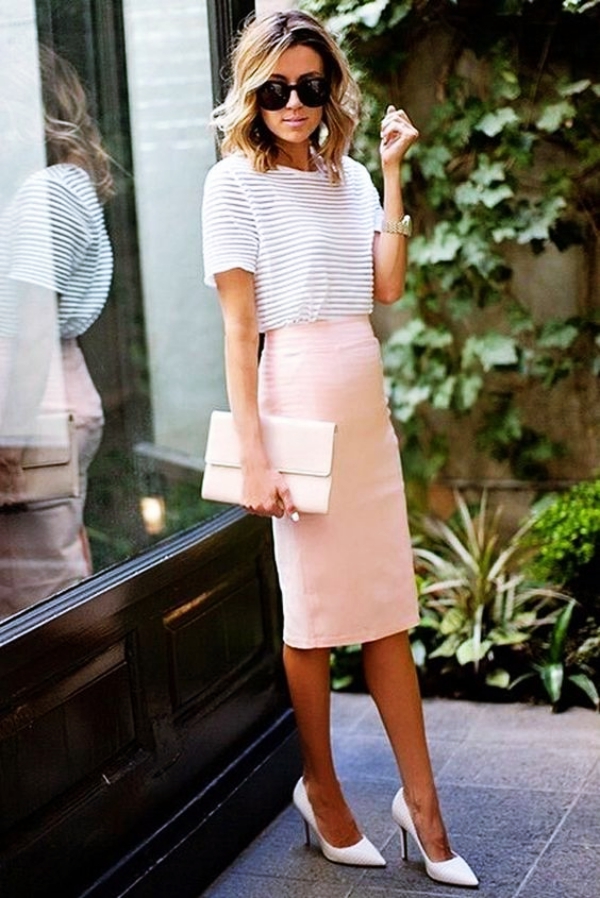 Though the times are changing and fashion is evolving and so does the ideas to style yourself for work, being decent was always the most important point and will always be. In the war of picking the sleeveless or off-shoulder ones is a strict no when it comes to offices and professional dress code. Pick the long sleeves or three-quarter ones so you don't end up looking sloppy. Short-sleeves are good to go during hot summers too! Well, you can always pair them up with cardigans and blazers to add some extra marks to your appearance.
Prints – Some Flatter While Some Overframe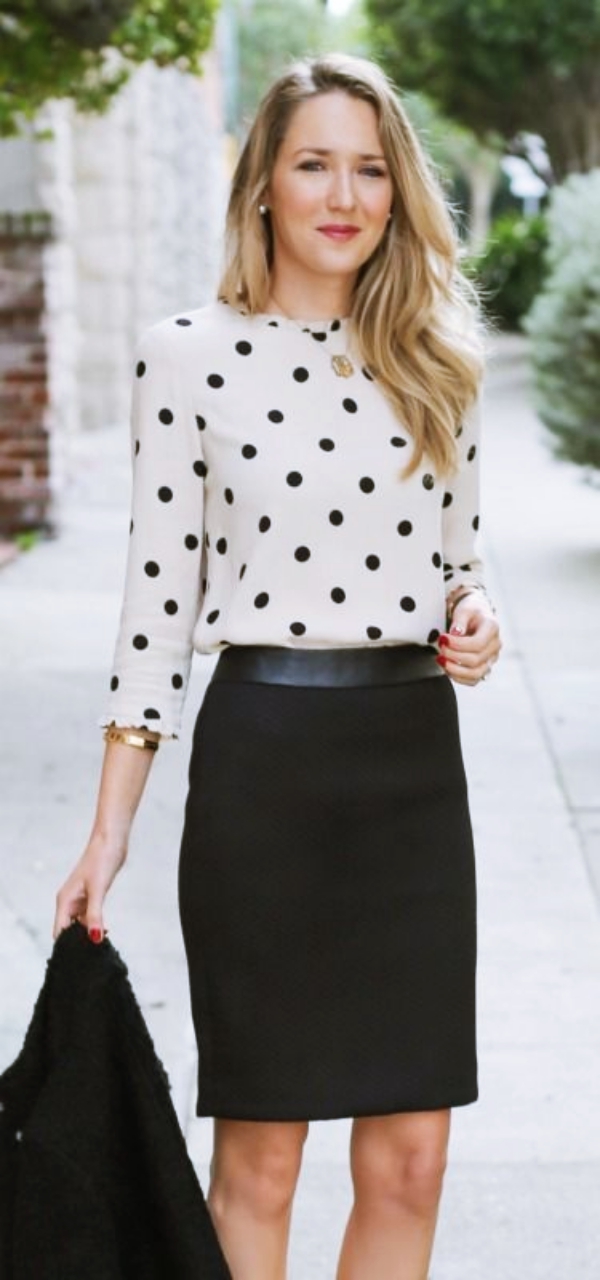 Colors and prints could change how you look skinnier in one dress while fatter in other kinds. There lies a complete colour psychology journal suggesting how colours play role deeper when it comes to psychology other than appearances. Choose smaller prints over larger ones as to avoid the large prints from over-framing your bodyline.Know what colour suits your skin tone, your personality and your profession. Apply required filters and choose bright colours including blue and red and black (always best one for everyone). Push the fear of wearing different prints back 'cause stunning florals and pinstripes and flannels and houndstooth are waiting when you finally get bored wearing the same old solid staples.
Accessorizing – See How It Helps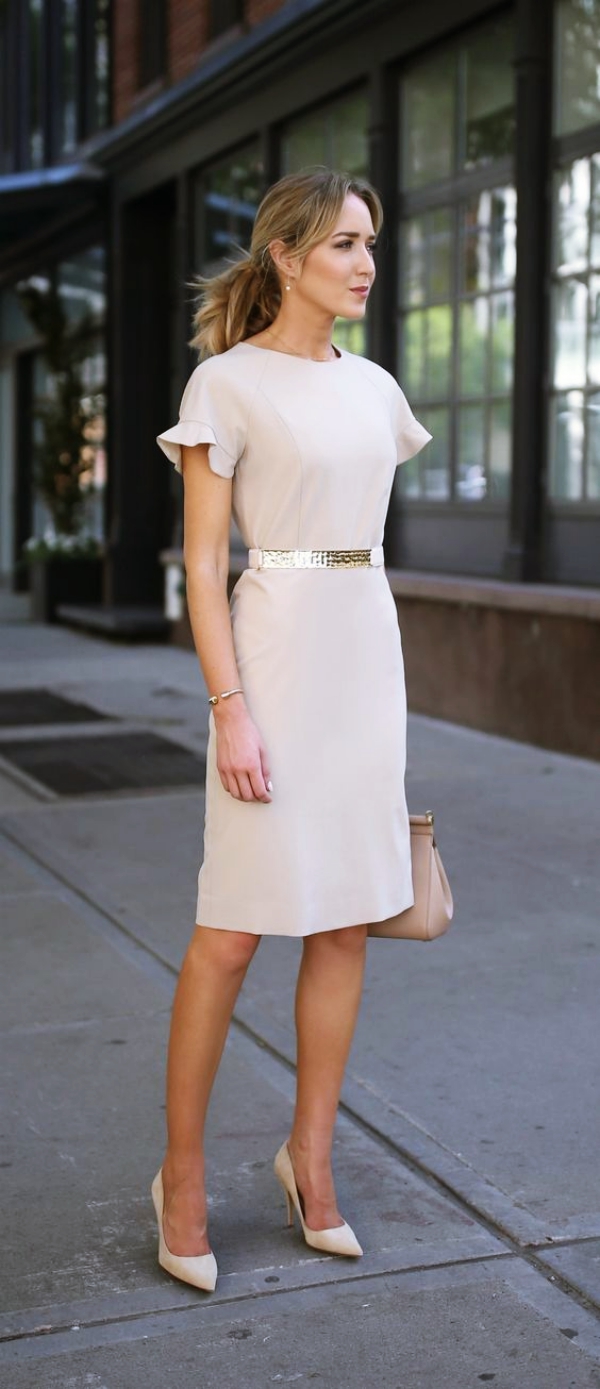 Some may have perfectly curved 36-24-26 bodyline while some may be dealing with the hard times hitting the gym to get a good shape for their waists or thighs or breasts. Well, that's where the role of accessories come up. Accessories are capable of driving attention away from problem areas. Manipulating the eyes and mind by highlighting the flattering areas using the accessories is all you have to do and you will find the unwanted details blurred for good. For instance, if your arms are plus size, you must go on wearing a bracelet instead of necklace since a bracelet will keep the eyes away from your arms unlike necklace that is situated close to them. Also, comfort is what you must pay attention to. Make sure you choose just the comfortable footwear to step in and a quality tote or handbag to help you organize all of your cosmetics to look sharp and fresh during your 9 to 5 profession.
Cologne, Please!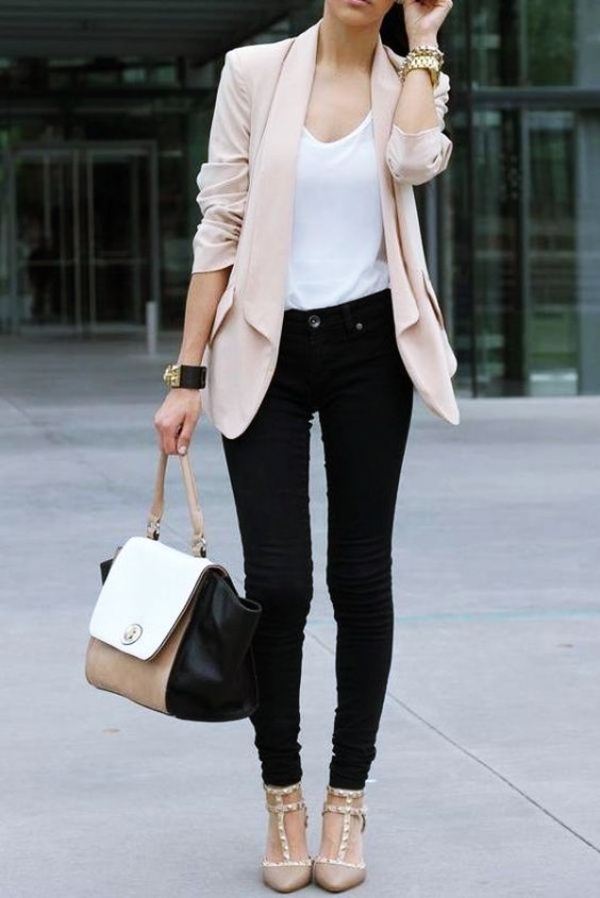 Colognes are good and they help you smell fresh all day long at work and so attractive. Grooming literally impresses the people around you and smelling good is another one as we speak of grooming tips. Choose a cologne that doesn't smell so sharp but not too mild too! The cologne should be fragrant enough to block out foul smell.
I bet, these fashion tips is what you need every single day you walk out that door and enter your workplace. Your entire appearance, from head to toe, matters as it comes to working women and so is paying attention to the hairstyle part better not be missed! Trust me, your dressing is the hidden biography of each person and Sherlock Holmes was successful to prove it! Wink!