Denim trend has been polarising in the corporate world, ditching the "No Jeans At Work Rule", which is now, largely a defunct. Wearing denim at work is always nice, like a sartorial elegance with comfort. With the increasing ubiquity of denim at work, you still have to take care that your outfit reflects professional vibes. Get inspired by these 40 ways to wear denim. You can't just go ahead and wear your fancy pair of jeans, there's a fine line between dressing denim for work and for a celebratory night out. These Denim Work Outfit To Try will surely help you out, so no worries.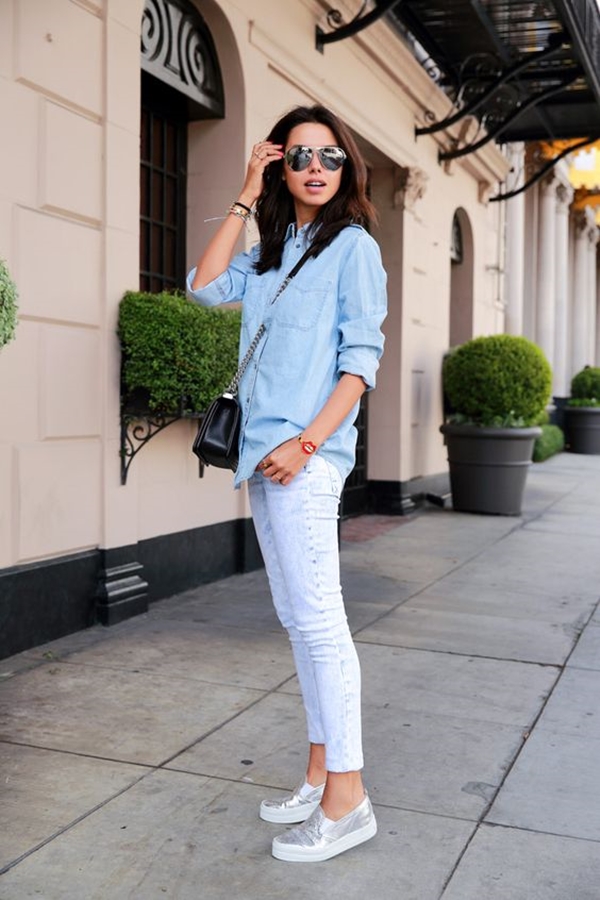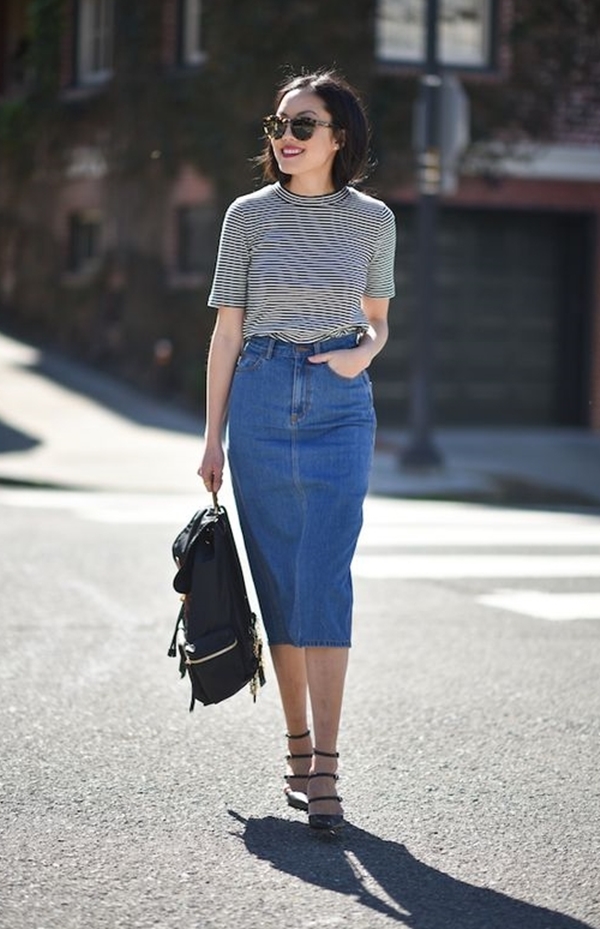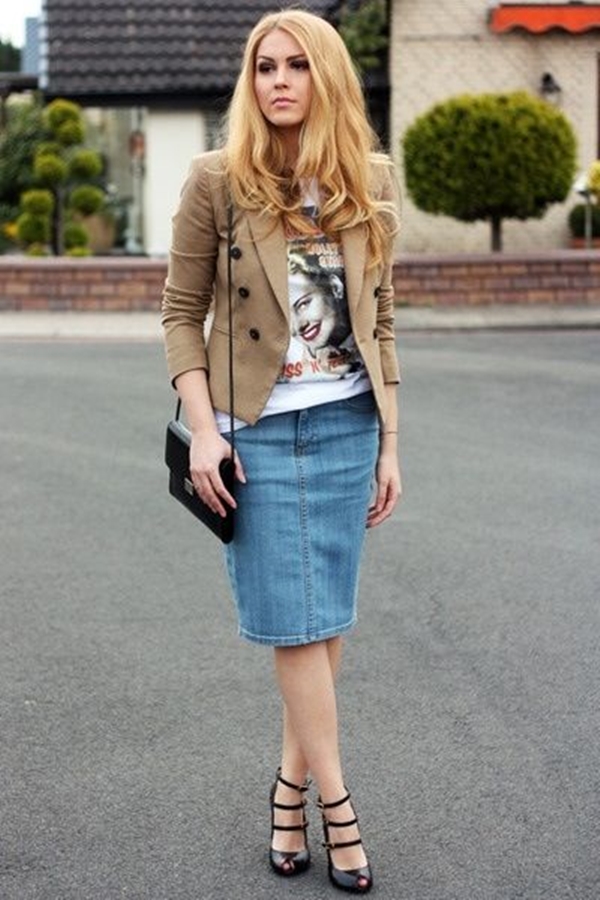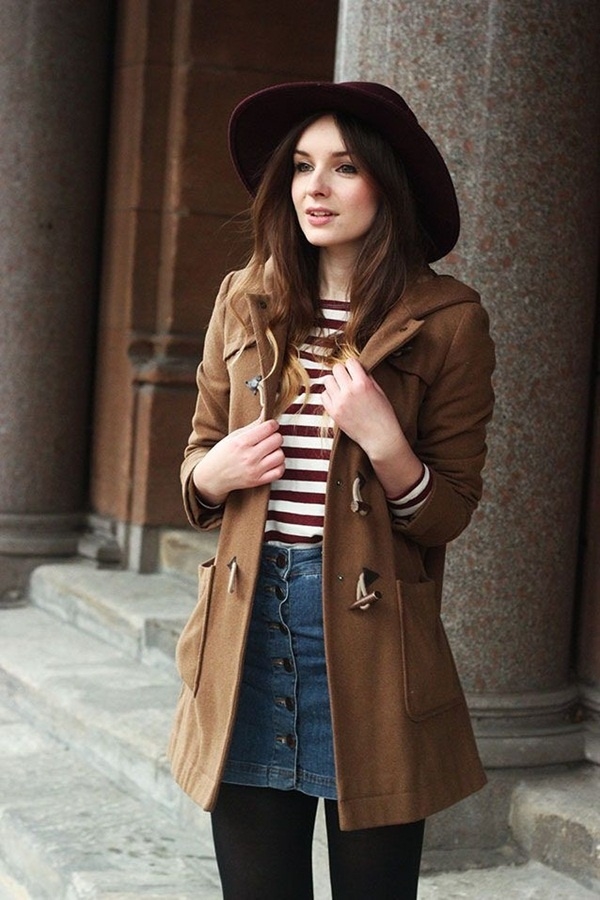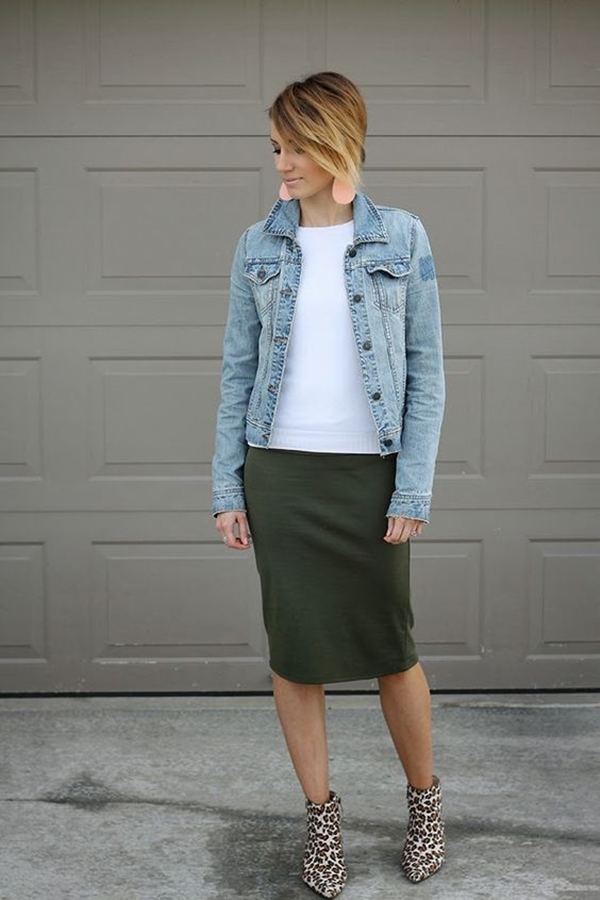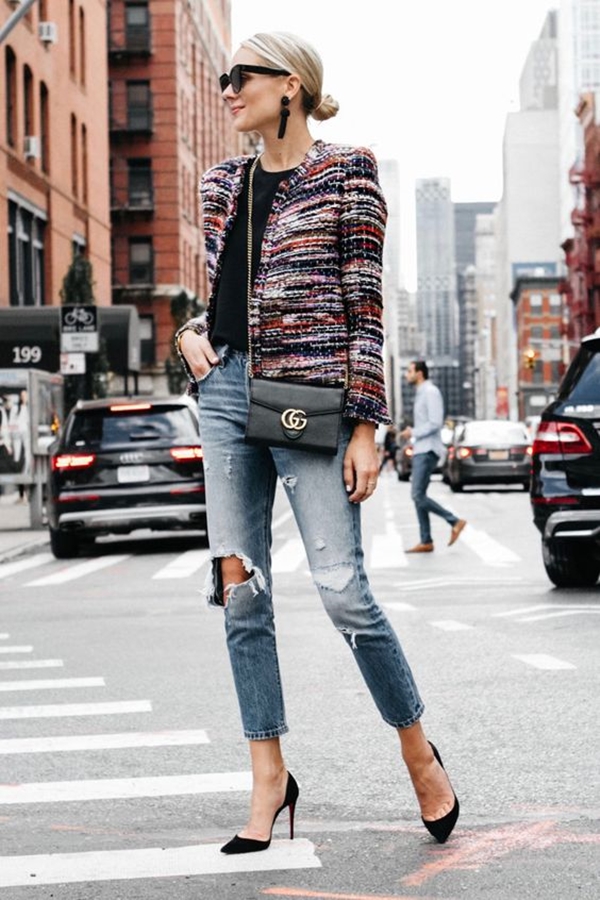 Denim Work Outfits To Try
Keep up your denim work outfit on point, while embracing its natural simplicity with these few rules.Also,here are the best dressing tips to look professionally stylish at work.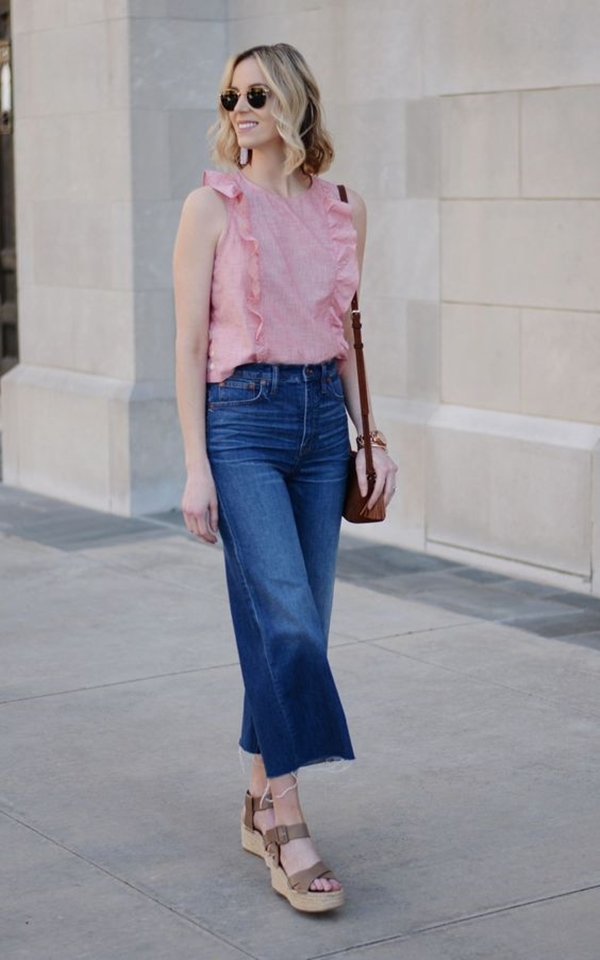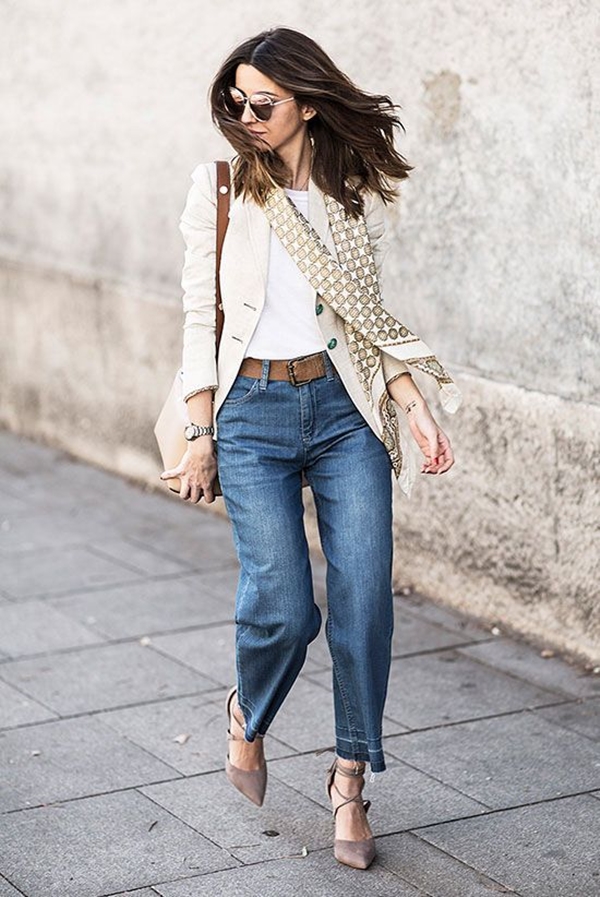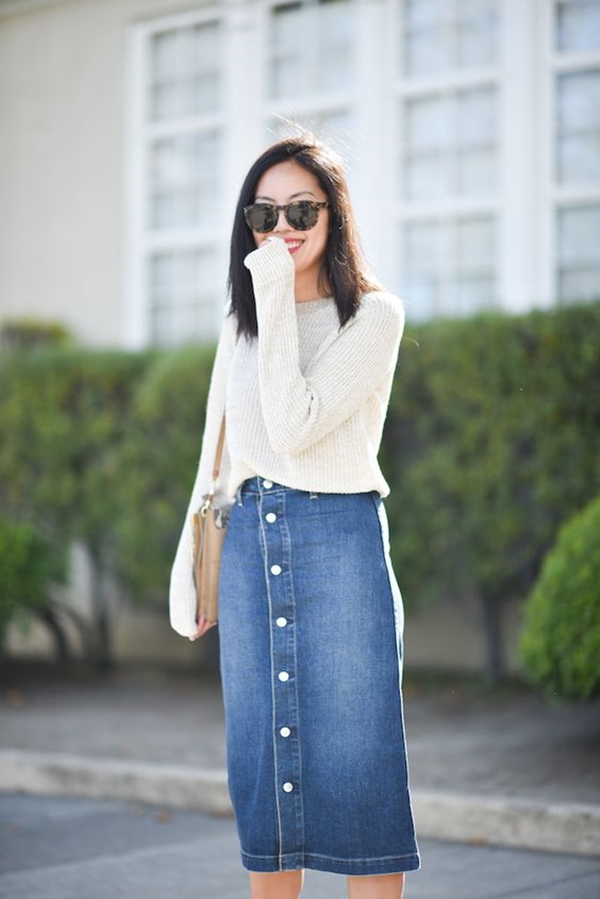 The darker the better
Always choose dark denim – Black, indigo and dark blue, of all the other washes. Of course, the lighter shades are the best, but they're not office appropriate. Dark denim, makes your outfit look neutral.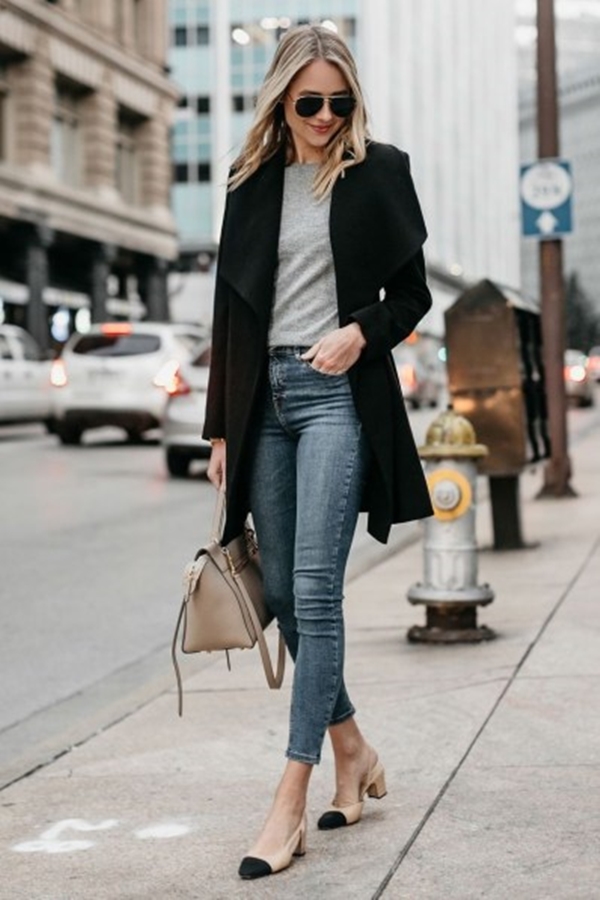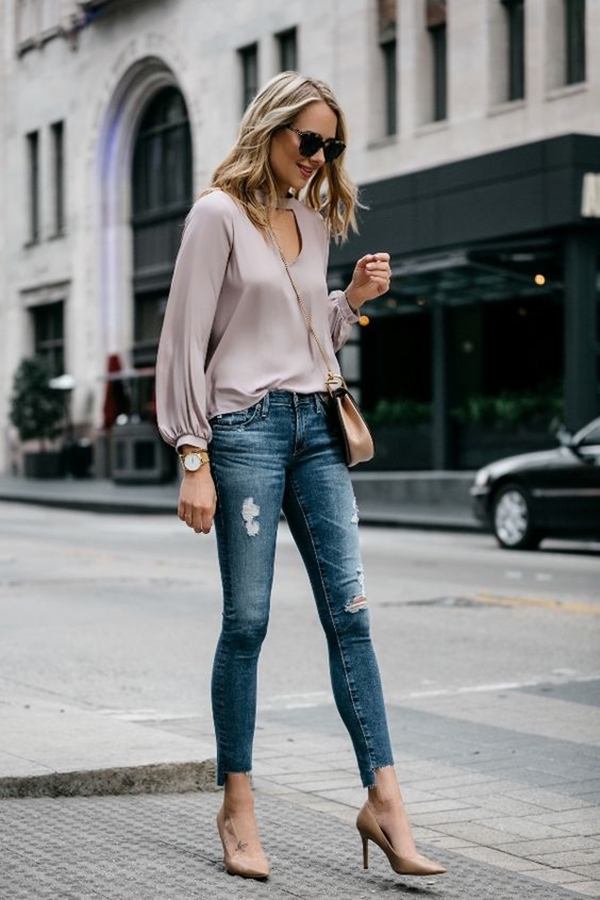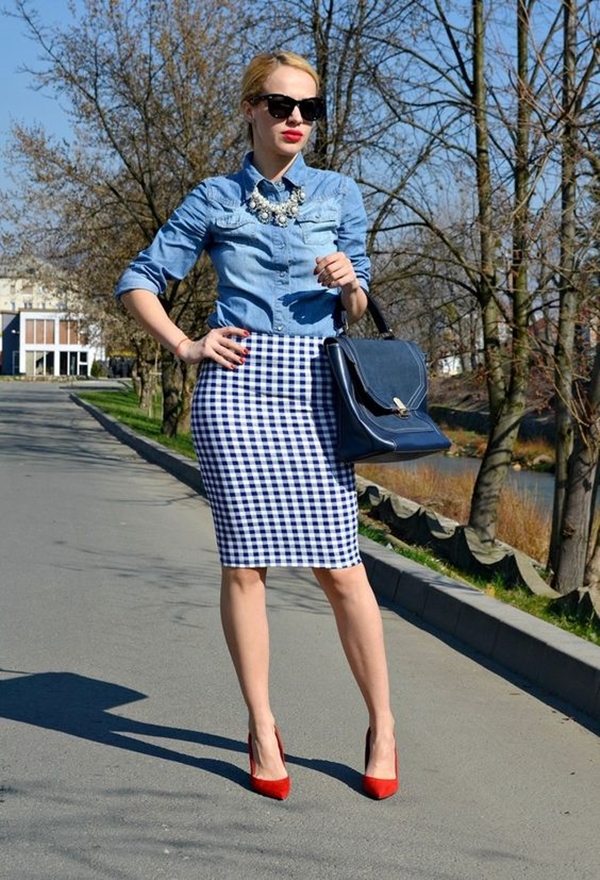 Wrinkles on your denim, make it look casual. Be sure, to dry clean your denim a day before you wear to work. Avoid distressed, embellishment or cropped length denim. Also, the length of your denim jeans should be very particular, if its too long, it might appear sloggy and too short would make it very casual.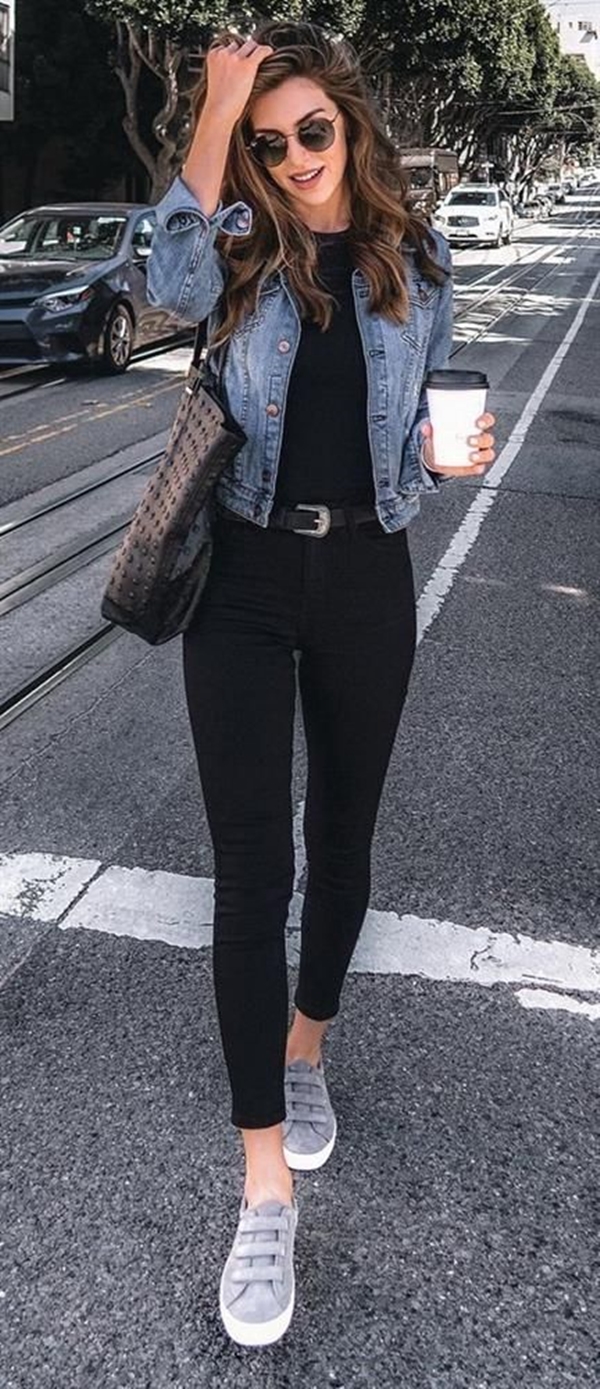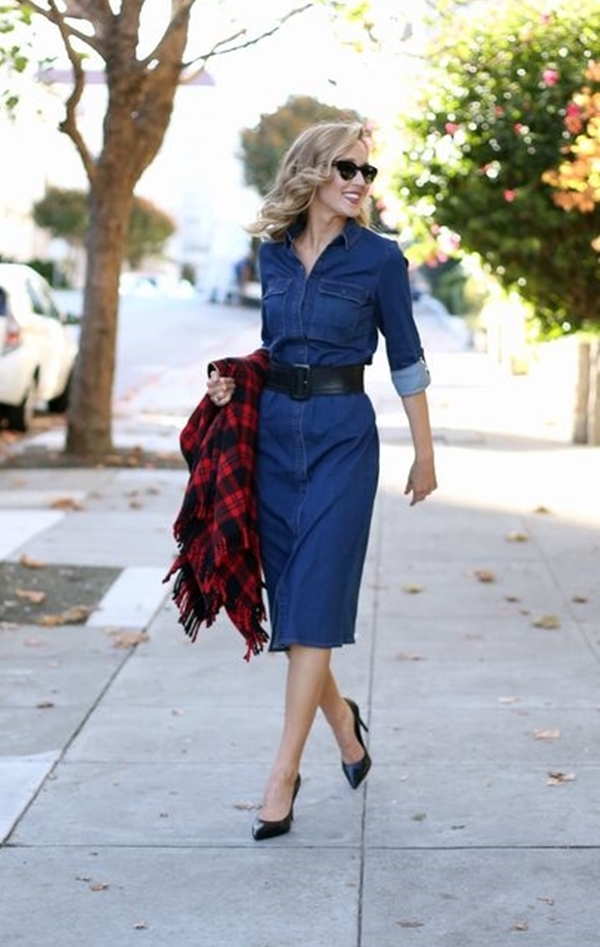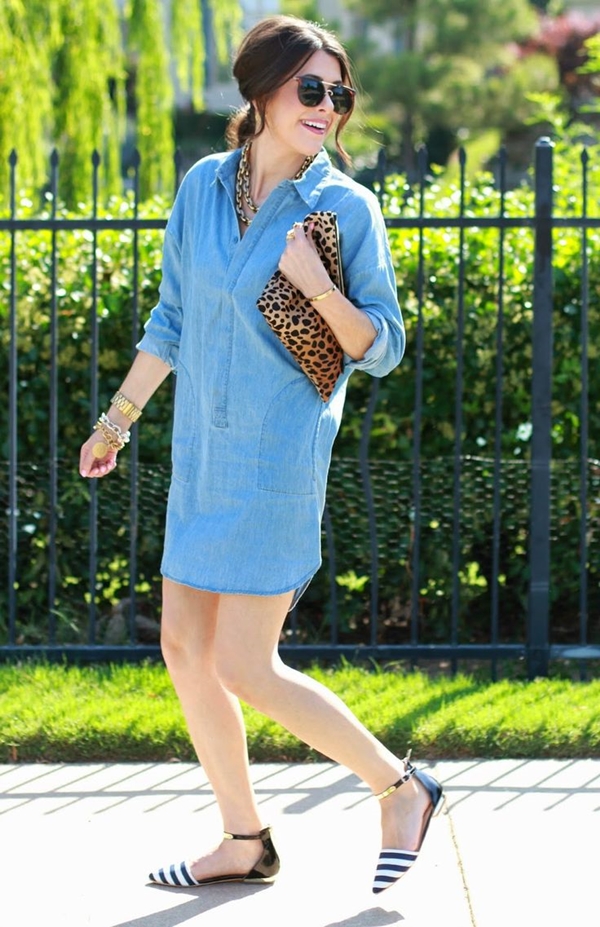 For jeans, always pick jeans that skims your curves rather than squeezing it. Skinny jeans are not the right choice, for office. It has to comfortable, while you sit down or stand. Jeans that hold your movement are a one big caveat.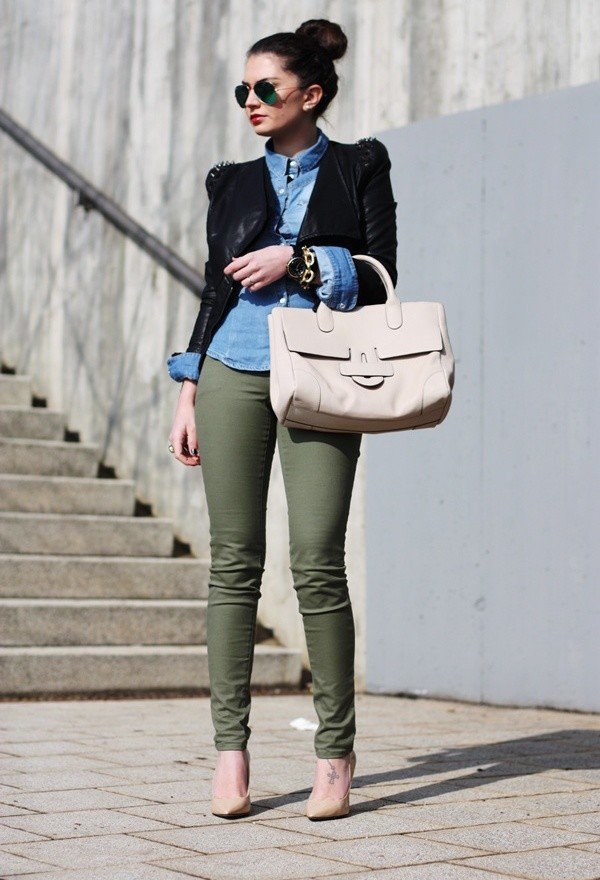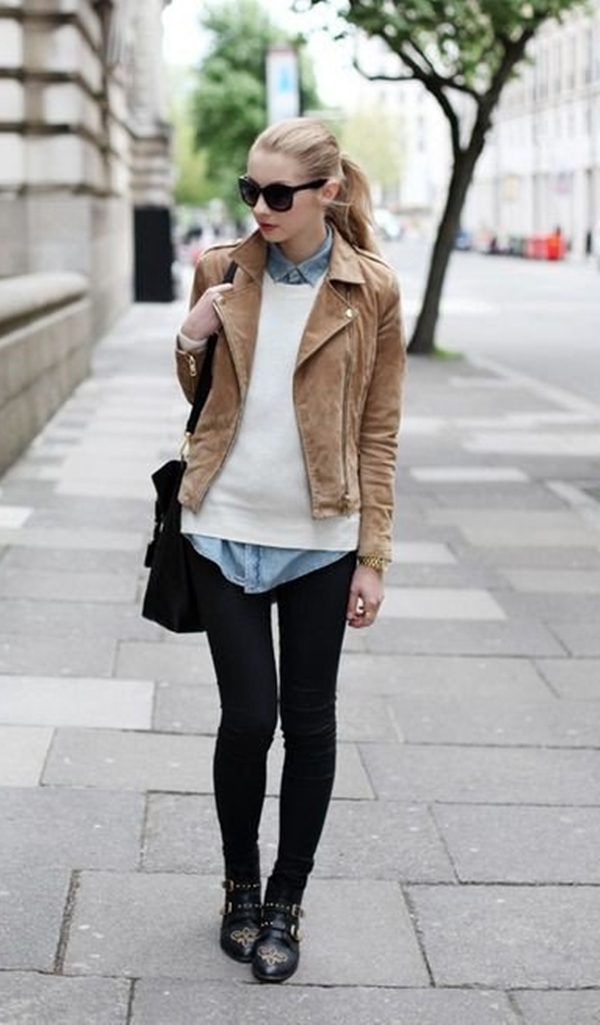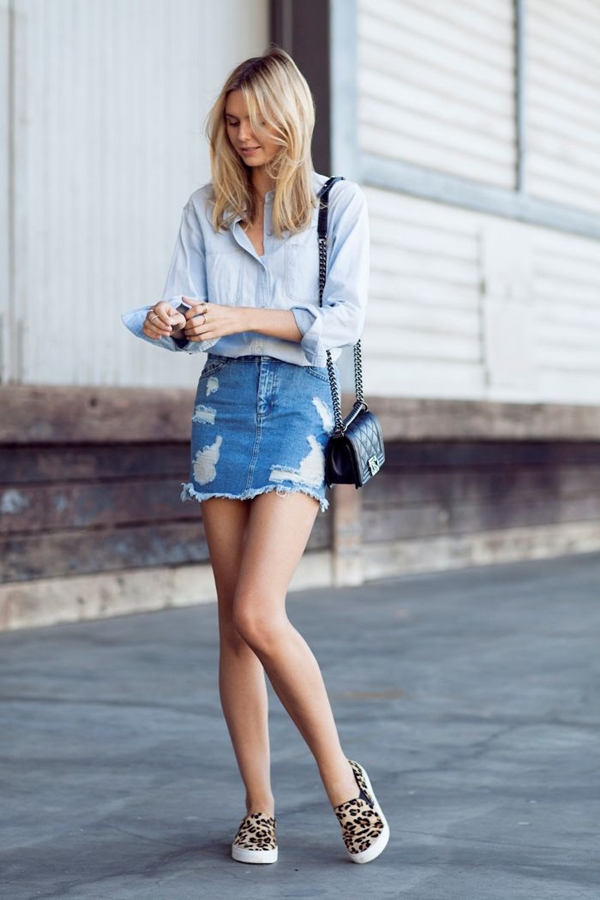 Choose your poison. There are plenty of shoes in your wardrobe, but which suits denim the best? A well fitted pointed toe pumps or flat, will perfectly match the denim work outfit, it is one of the sexiest and best look. High heels or stilettos shape the length of your legs, making your legs look toned and long. Which is why, most ladies wear heels to work. Avoid chunky heels, square shaped heels and round heels that gives a wideness to your feet.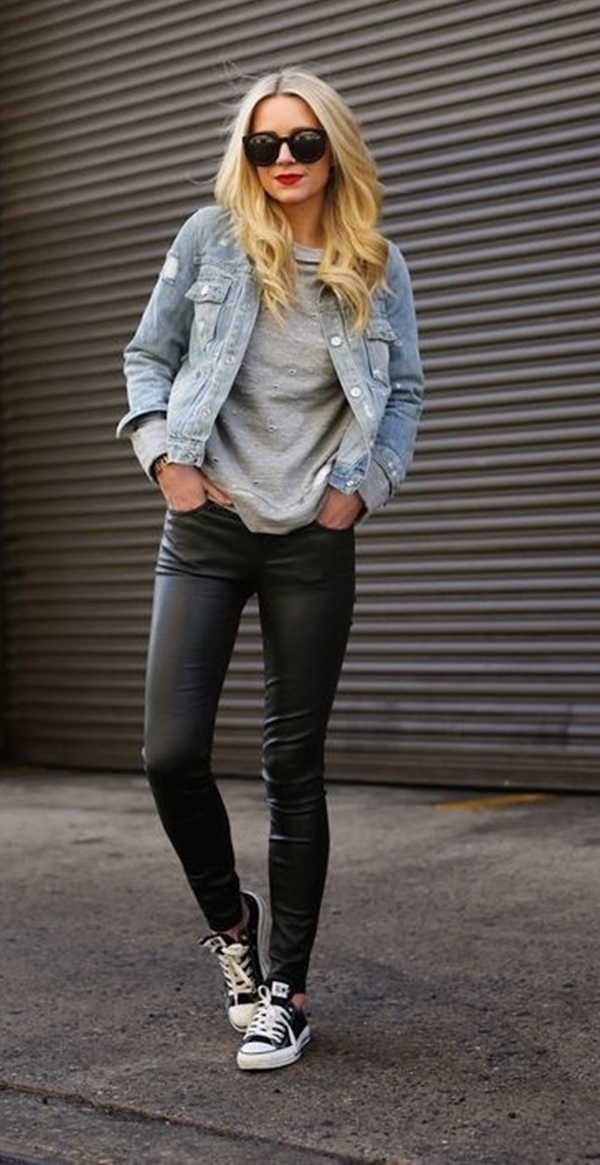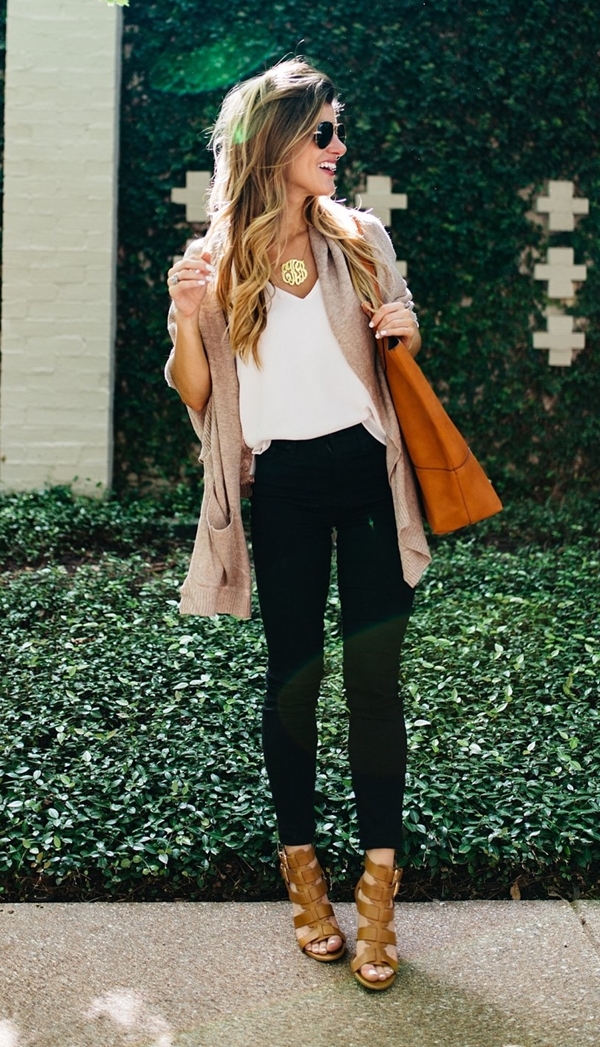 The basic rules have been excelled, now let's get started with the amazing denim work outfit to try in 2021.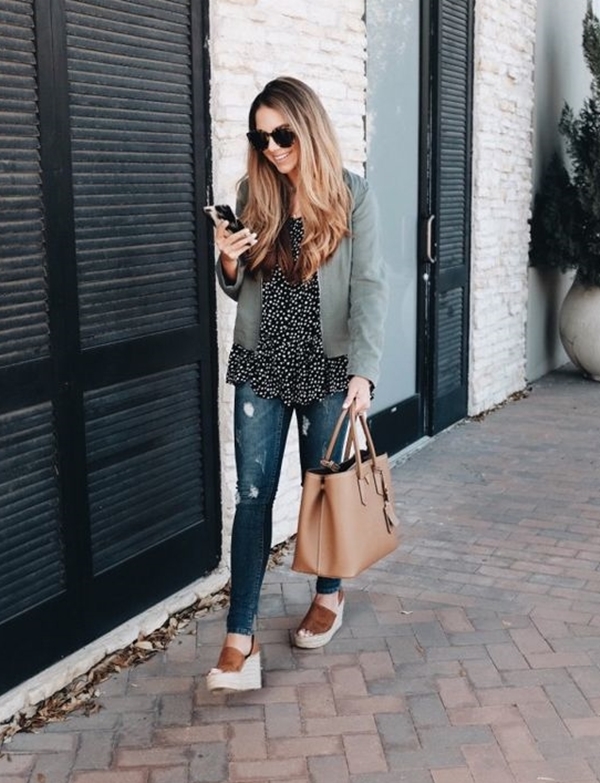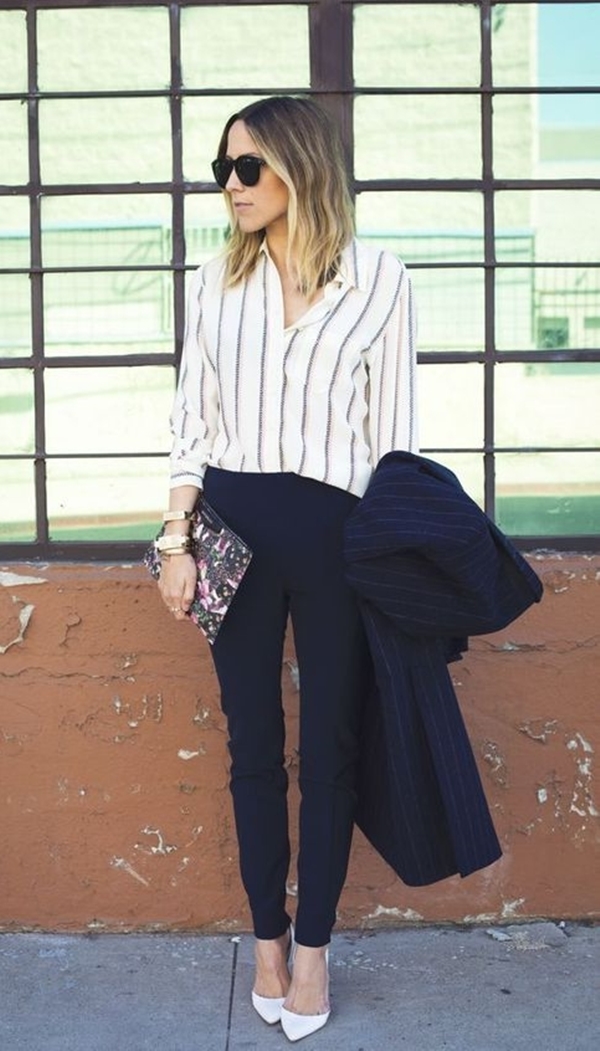 How To Style Your Basic Jeans
We've all been there, when we finally find a perfect jeans that hugs the curves perfectly and is super comfortable. You wouldn't want to take it off at all. But did you know that you can style your jeans to look new everyday?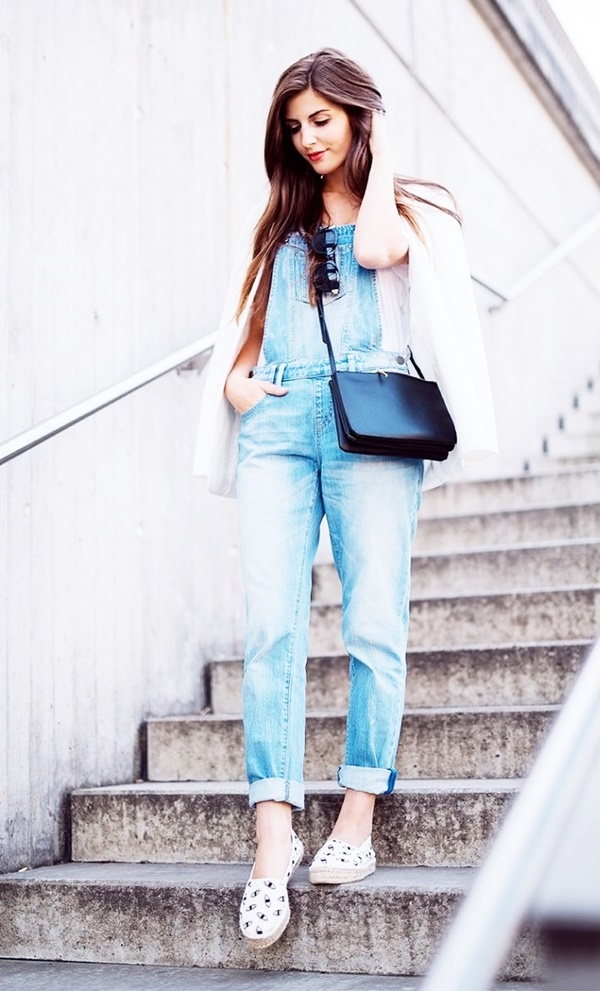 Get inspired by these unboring and fashion forward ideas to style your denim.
Steal the limelight in the most fashionable way, a well fitted jeans with basic white t-shirt can look unexpectedly sexy when layered with leather jacket. This makes you work outfit corporate friendly and also quite an alternative for your date night. Carry a designer handbag for the extra sass.For fall and autumn, look super stylish with these selected outfits.

It is totally trending right now, add a denim jacket to a basic jeans and t-shirt outfit. It looks challenging but makes a perfect friday work outfit, when the chances are that you hit the local cafe after office schedule.For more outfits to fit your perfect figure, you have to check this.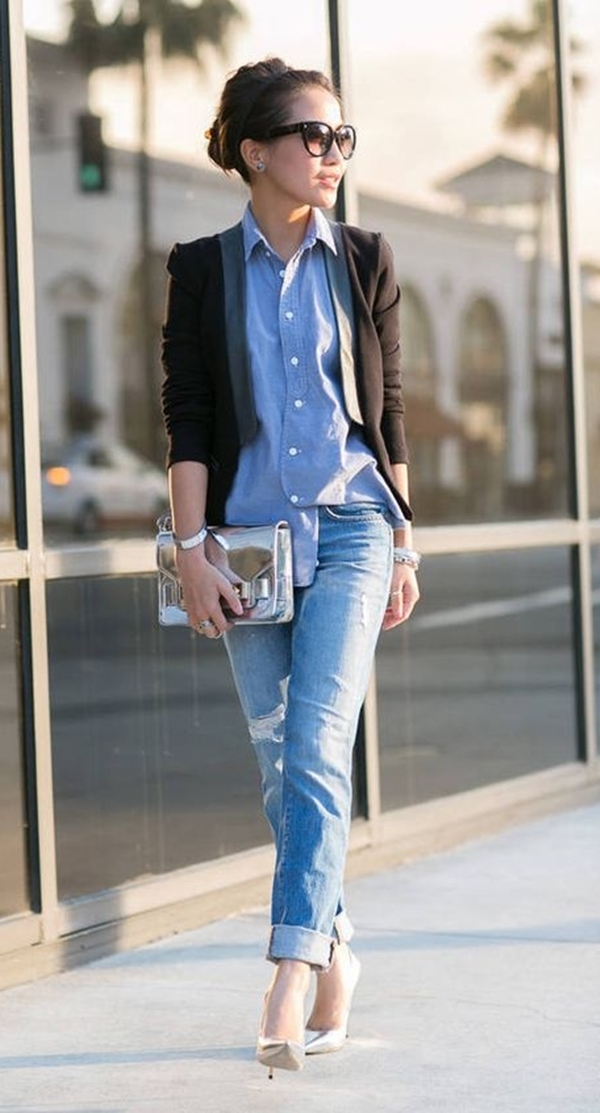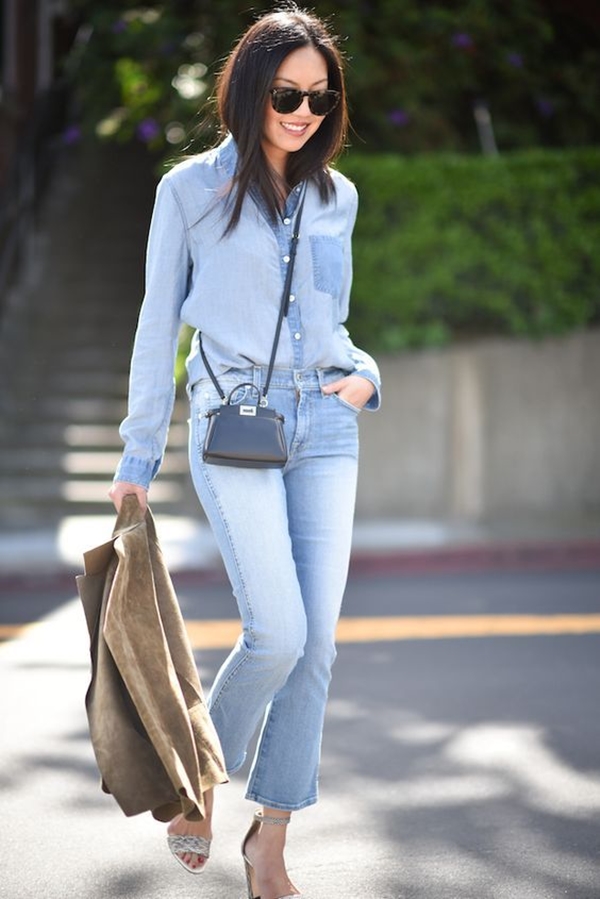 The classic fashion comfortable with extra dose of grunge,is plaid shirt with basic jeans. It is great for casual office meeting, or if you're blessed with the denim friendly office. Plaid shirt can be a top layer, if you're too bored of the blazers. Plaid shirt can be so many variety, you can literally work everyday with a new, but yes choose wisely.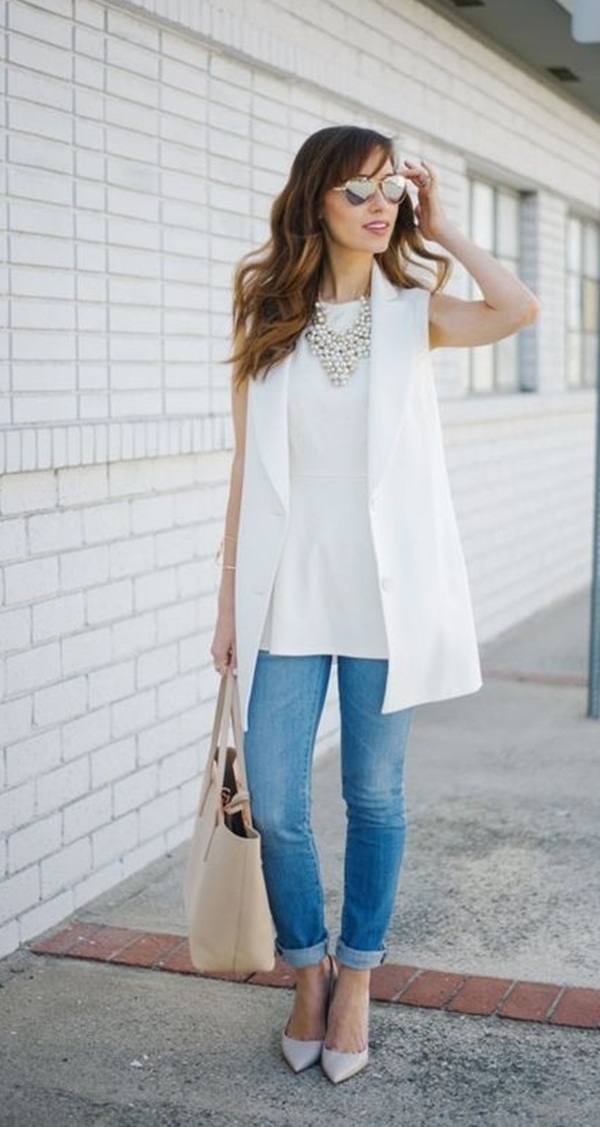 How To Style Your Denim Midi Skirt Or Denim Culottes
Denim pencil skirt or denim culottes are still going strong, they make you look chic and feminine. While denim skirt flatters all the body type, culottes make the comfiest jeans. Both are an amazing denim work outfit. Denim midi skirt has to have pertinent length, above knee is not a good idea for work. How to wear skirt at work, gives you goosegumps, here's how to style without breaking rules. Denim midi skirt with a tucked graphic t-shirt makes a unfussy outfit for work. If you like something bling, you can go for statement accessories. The another most important factor comes the shoes, with denim midi skirt, the apt shoes would be sneaker or stilettos.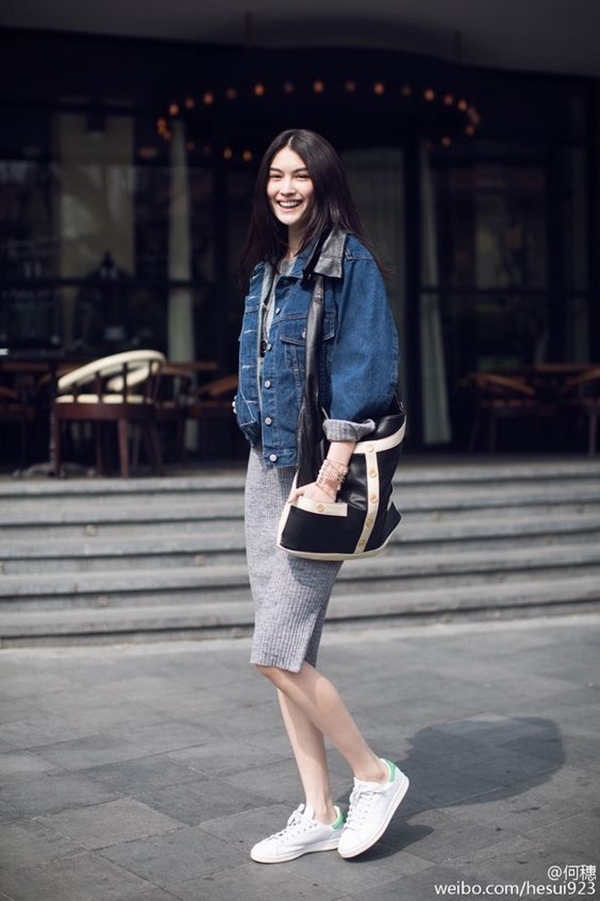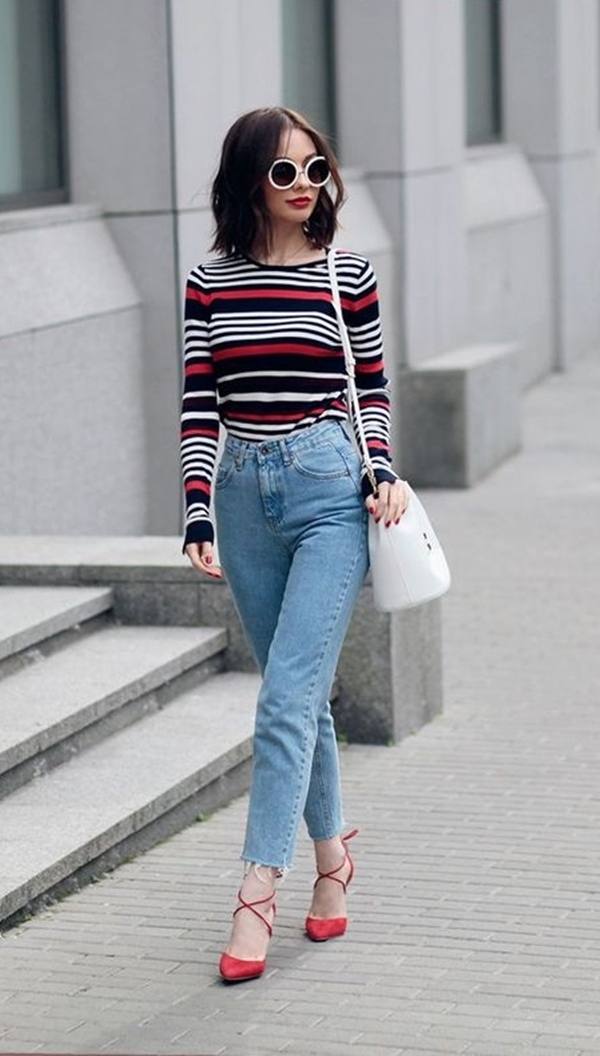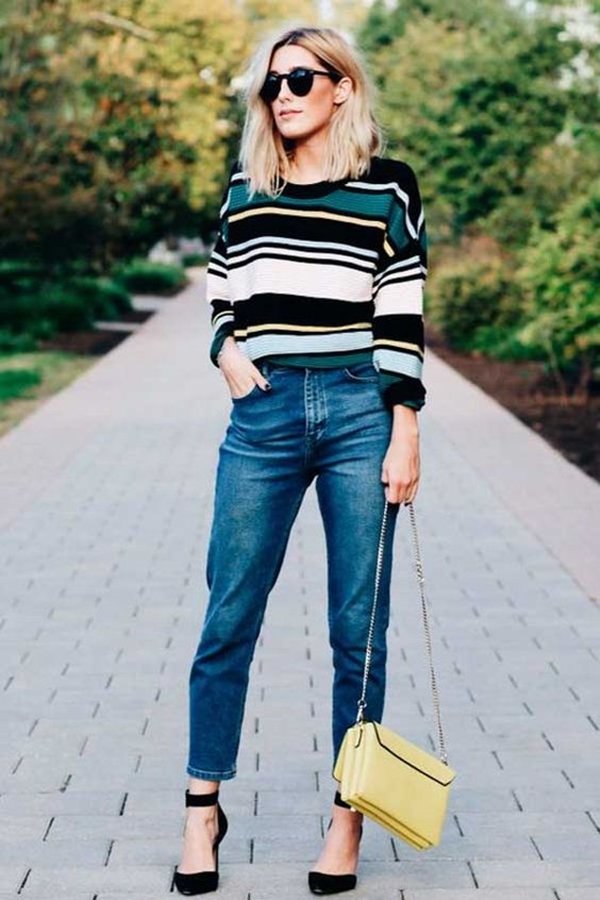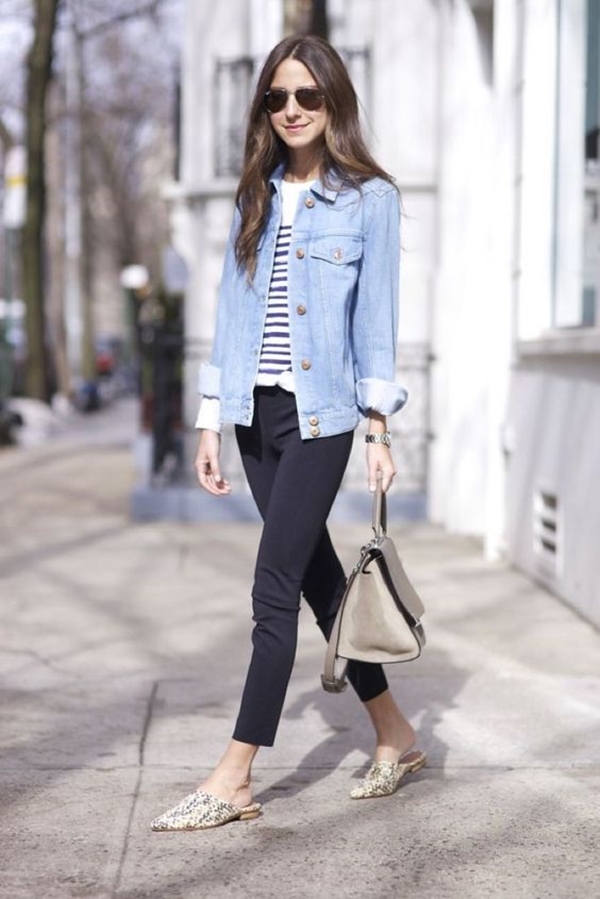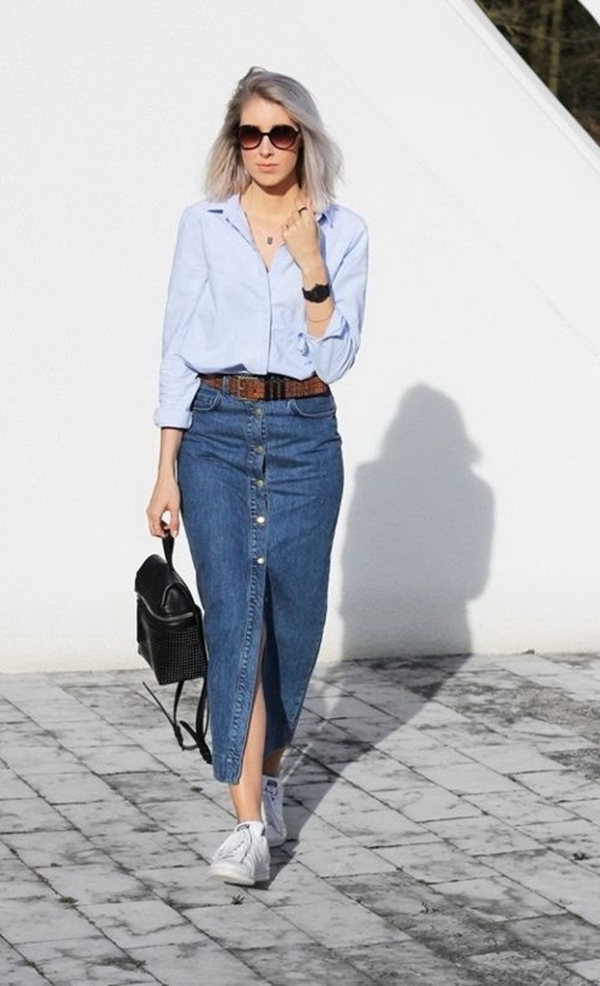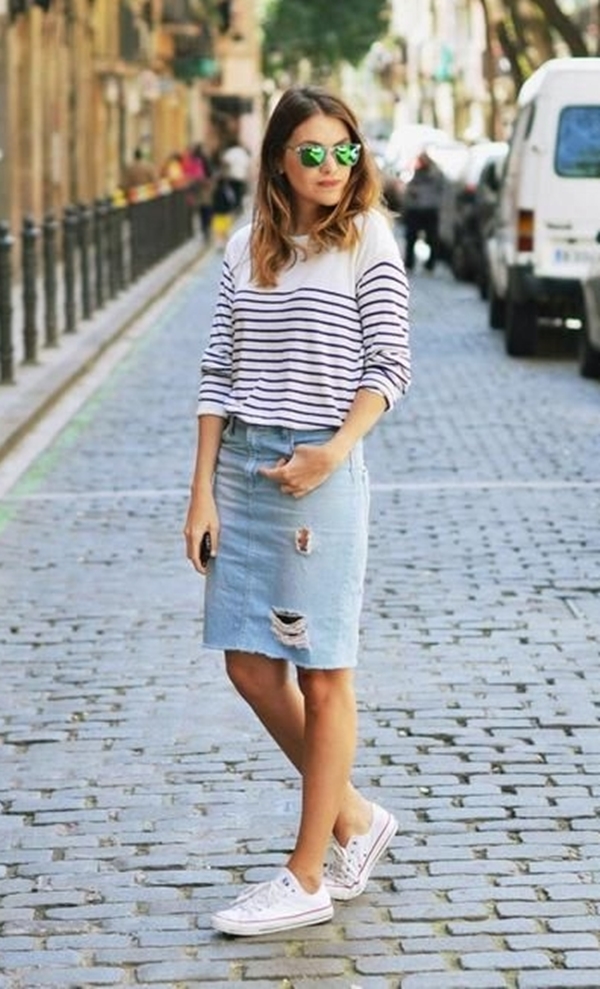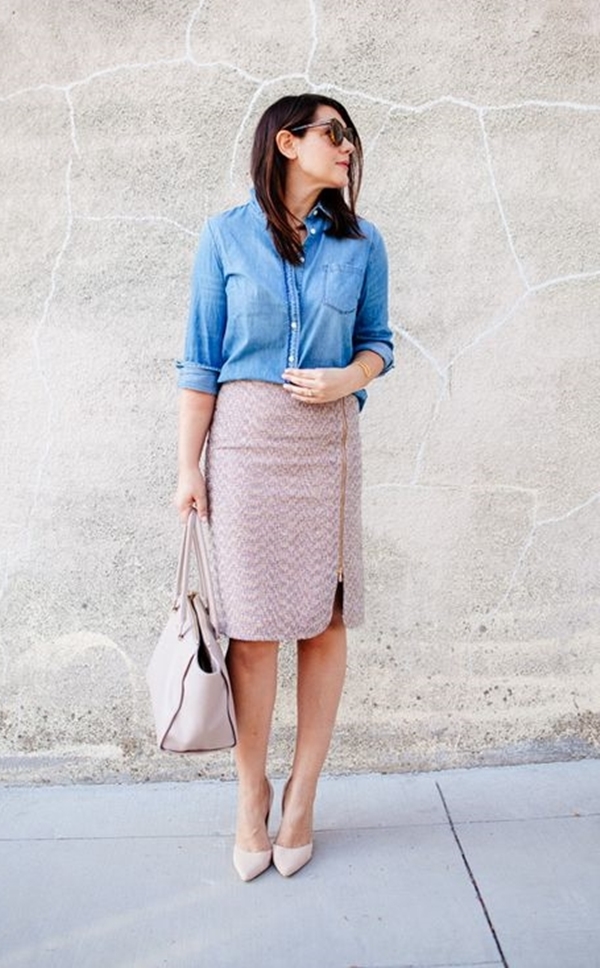 Denim is comfortable all day long, also a fashion savvy work outfit. Don't worry, if you're a plus size, we have office approved work outfits for you. Try these styles and play up your whimsical side at work.