From wearing only skirts to now rocking trousers like a pro, women's clothing has evolved incredibly. Have a look here to know how to wear skirts to office in sophisticated style. Now, women's trousers vary more than what little options that men do have. And though girls these days love their skinny jeans, there are these comfy leggings that every woman is embracing with open arms. But when it comes to what to wear with leggings, things might get a bit fuzzy. It's because they are often too revealing that you need to consort to long tops. Here are few Types of Cute Long Shirts to Wear with Leggings.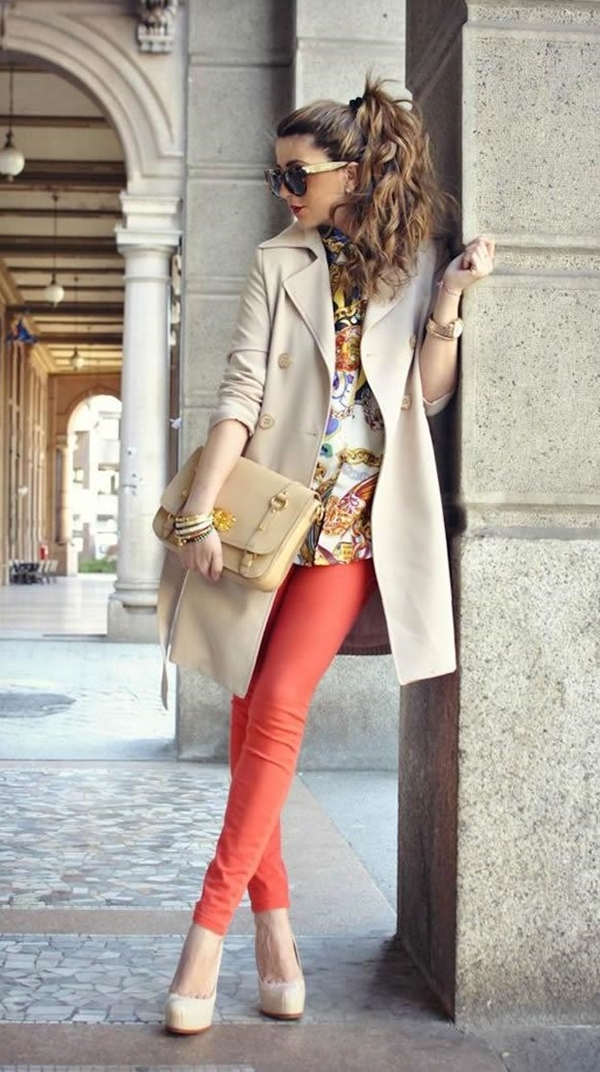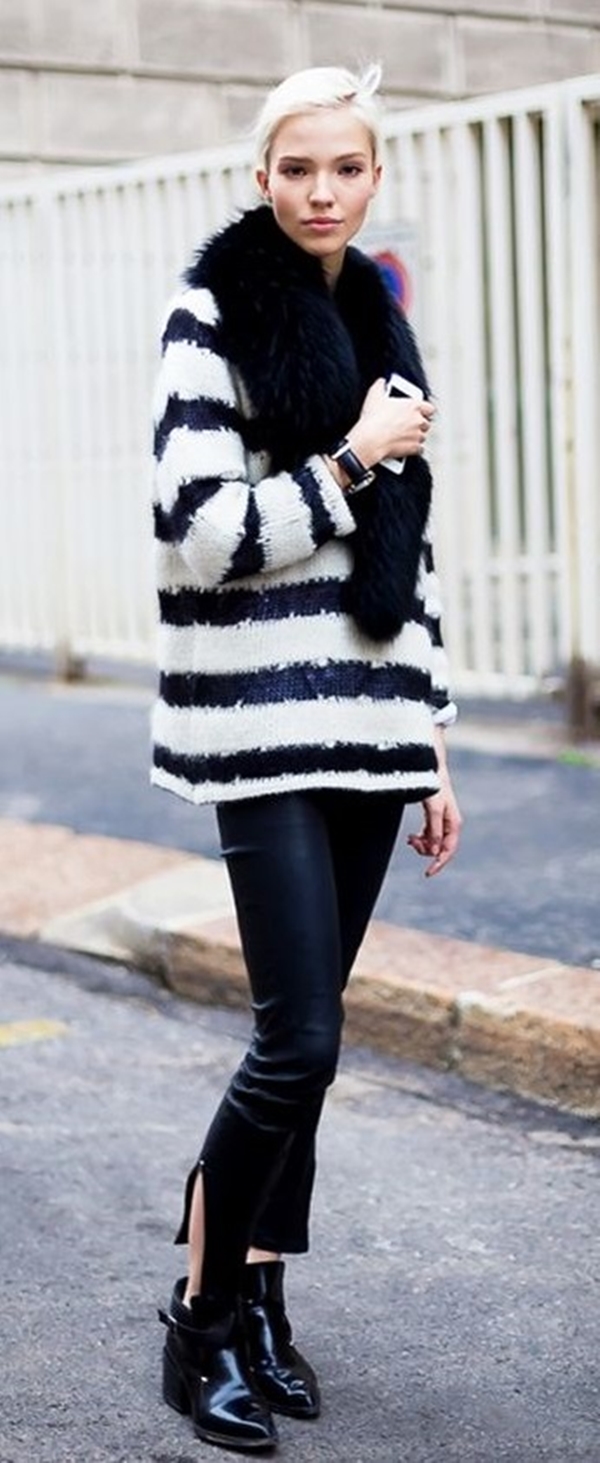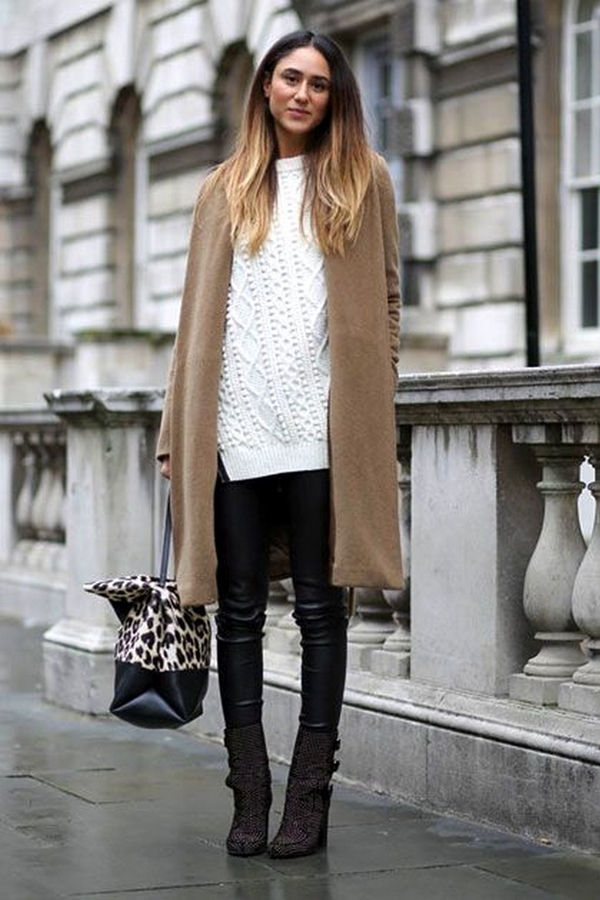 Earlier leggings used to be for the Saturday nights, chilling on the couch in front of a TV with some ice cream. Given the comfort they provide, soon ladies started wearing them outside and nowadays you can even see them wearing it to work. Not to mention they look like skinny jeans that give them extra points for their good looks. And did I mention that they are lighter, thinner and comes in various styles and colours? So if you are yet to try them, grab one fast. And look stylish with these few dressing tips. 
Types Of Cute Long Shirts To Wear With Leggings
Smart Tunics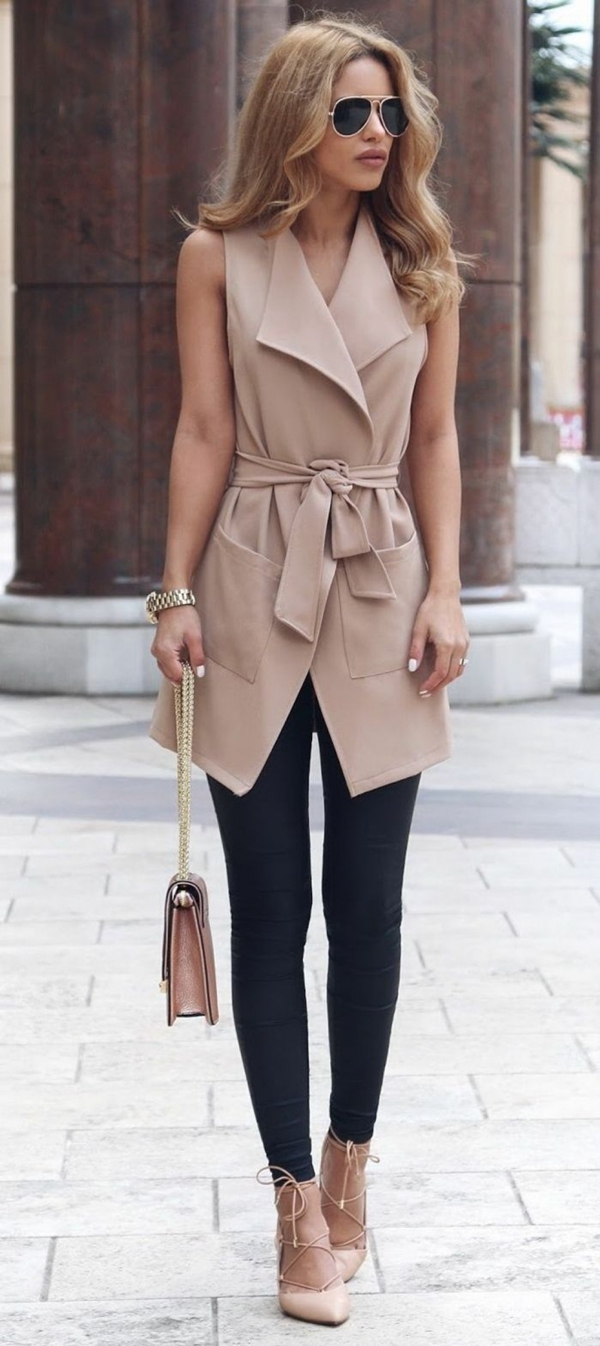 Tunics are the long tops that will save the day for you. The tunic falls straight down and is a great option to pair with leggings. You can spice up the look by using a belt to get a flattering silhouette. If you just love your skirts too much then read this to wear them in different ways. 
Long Shirts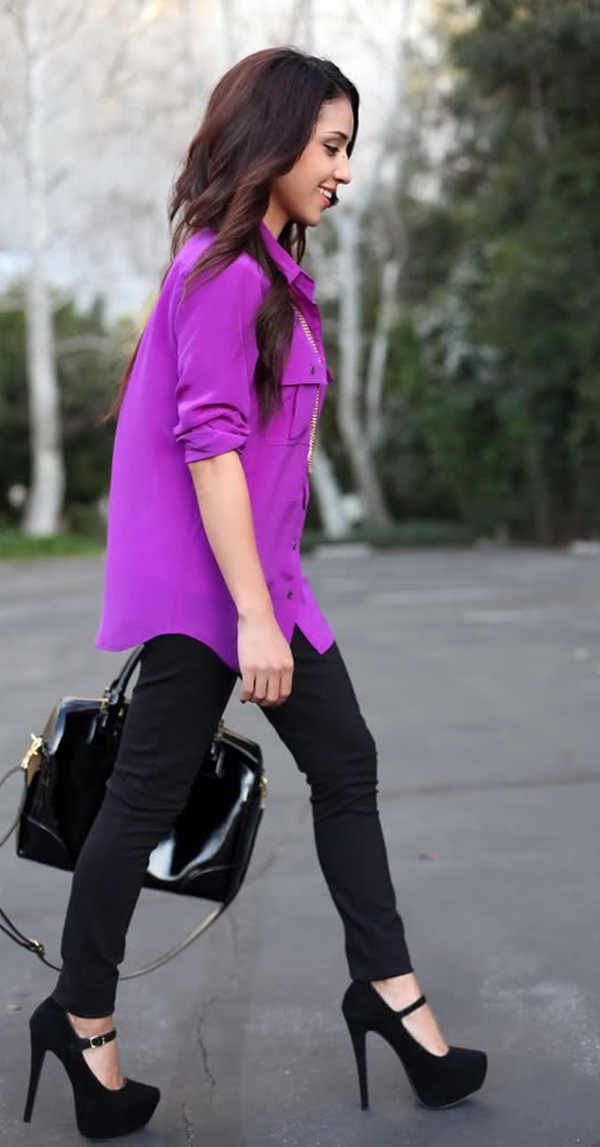 One of the great things about leggings is that you can wear them every season. So if it's a hot day of summer, simply pair it with a long cotton shirt and espadrilles and if it's a cold day then combine your leggings with an oversized flannel shirt and ankle boots. Either way, it looks appealing. Wear a gorgeous bun to work next time with such chic outfits and you will be a happy lady. 
Oversized Sweaters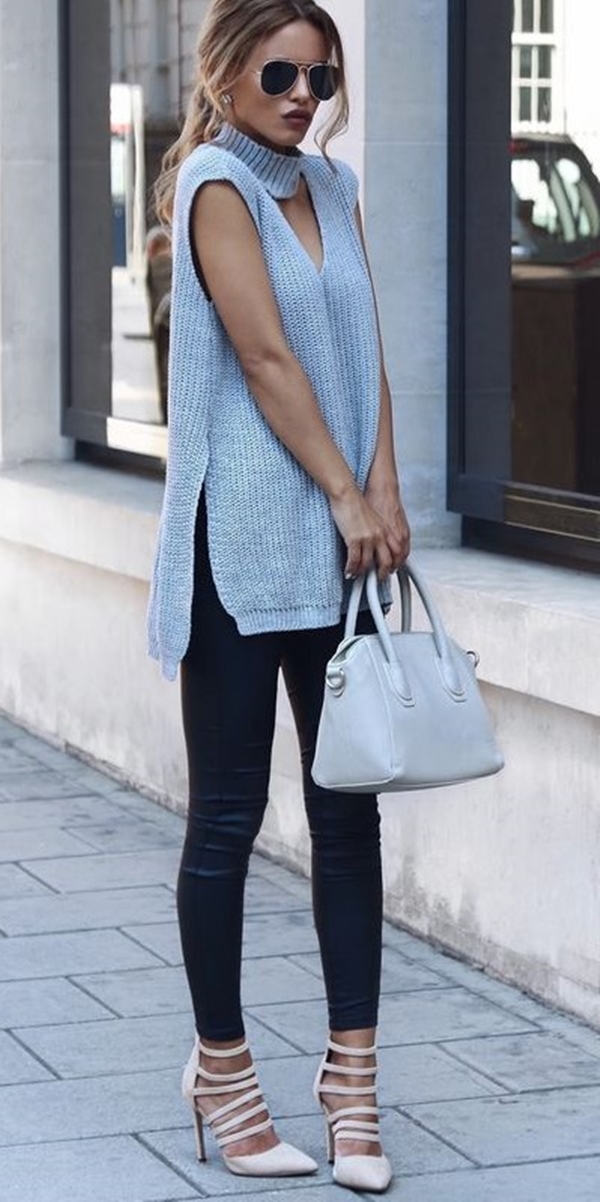 For a perfect fall outfit, pair up an oversized sweater with leggings and knee-high boots. Put on a cute beanie and you are good to go. You can even wear a long slim knit sweater that will hug your curves in a flattering way and finish the look with a scarf. Here are some great ideas for women with a perfect figure to flaunt it. 
Asymmetrical Tops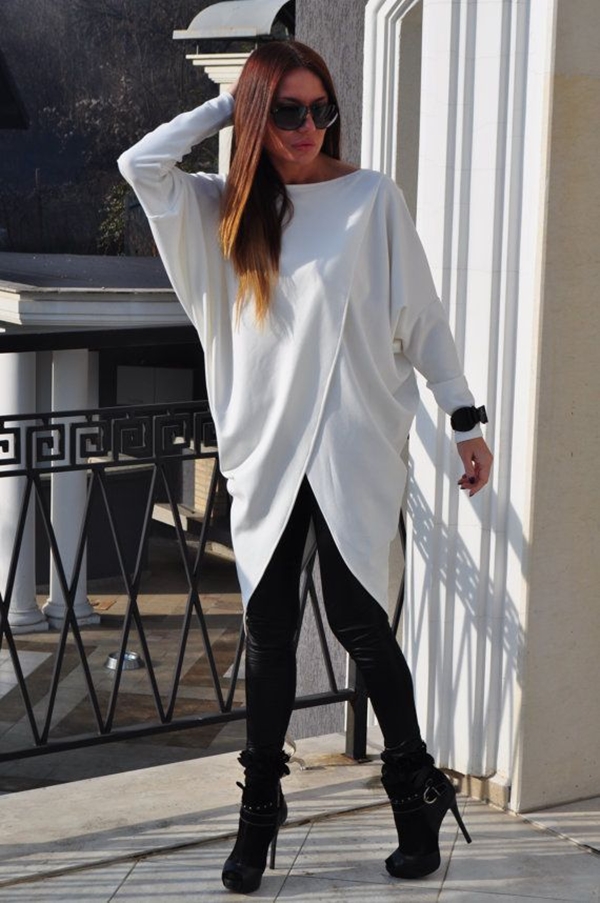 The best thing about the asymmetrical tops is that – they are asymmetrical! Duh! You can never go wrong with asymmetrical tops and leggings. Whether it's a top with higher in the front than the back or the one whose sides are asymmetrical, they make a perfect match with the leggings. Spruce up the look with some statement earrings and riding boots and a classy tote bag.
T-shirt Dresses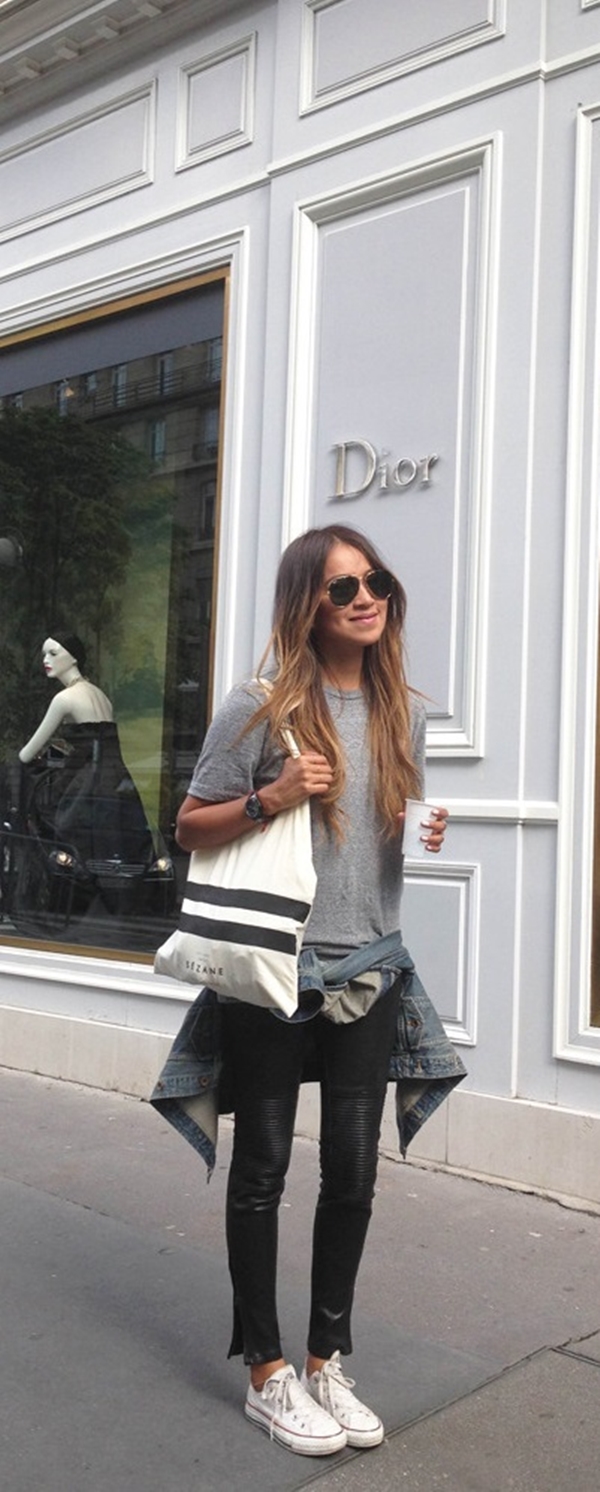 For a casual day out, t-shirt dresses are a great option when the sun is bright and steaming. It is in the cold winters that you can't wear these cute dresses. But that's where leggings come and save your disappointment. To make things more fun, slip into your favourite sneakers.
Stylish Vests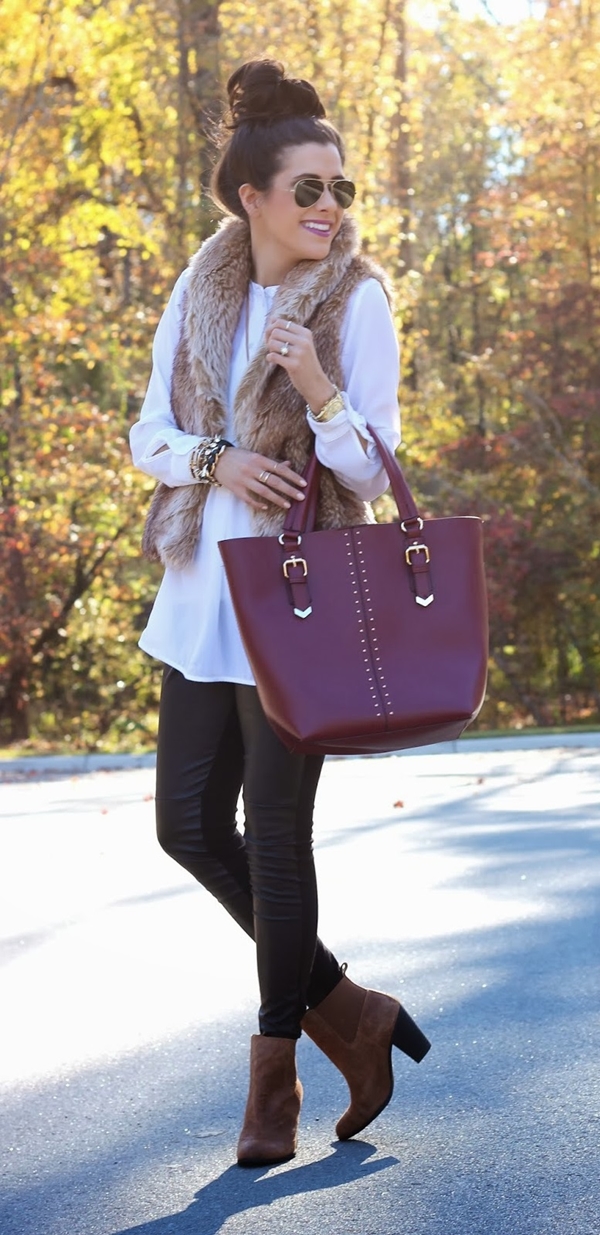 Almost everything can be paired with the leggings and vests are no exception to that. In fact, they add more textures to your outfit and that is never a bad thing. Pair a shirt untucked with a faux fur vest or you can wear a short top with leggings and wear it with a long vest. Ankle booties will complement this ensemble. Be the best dresses employee with these perfect work outfit ideas. 
Dazzle-It With Blazer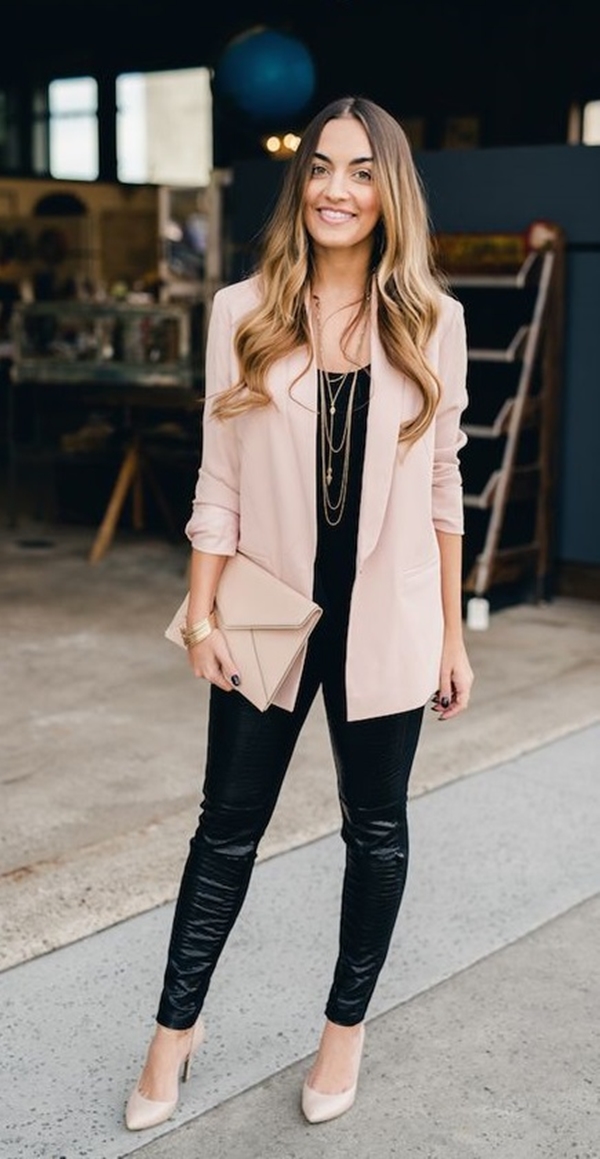 Make things more sexy with leather leggings and chic blouse and finish the look with a blazer. Add sparkling accessories like statement earrings and bracelets along with a chic clutch bag. Make the outfit more appealing sexy heels in a bold colour like red. A perfect outfit needs a perfect makeup. Take a look here to learn all about it. 
Long Cardigans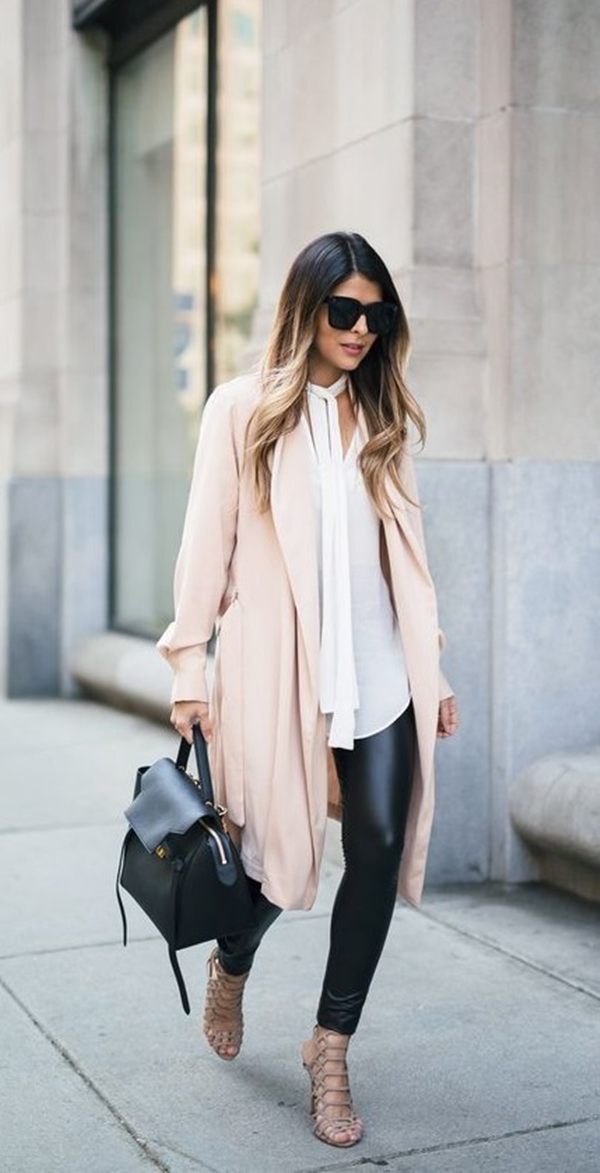 Nothing is more comfy than a soft cardigan wrapped around you. Pair your leggings with a t-shirt and put on the long cardigan. That way, you can be able to wear a short shirt with your leggings and the cardigan will take care of your uneasiness about wearing a short top with leggings. Finish the look with some sexy riding boots and classic tote bag. Here are some chic work outfits for you try this year. 
Chambray Shirt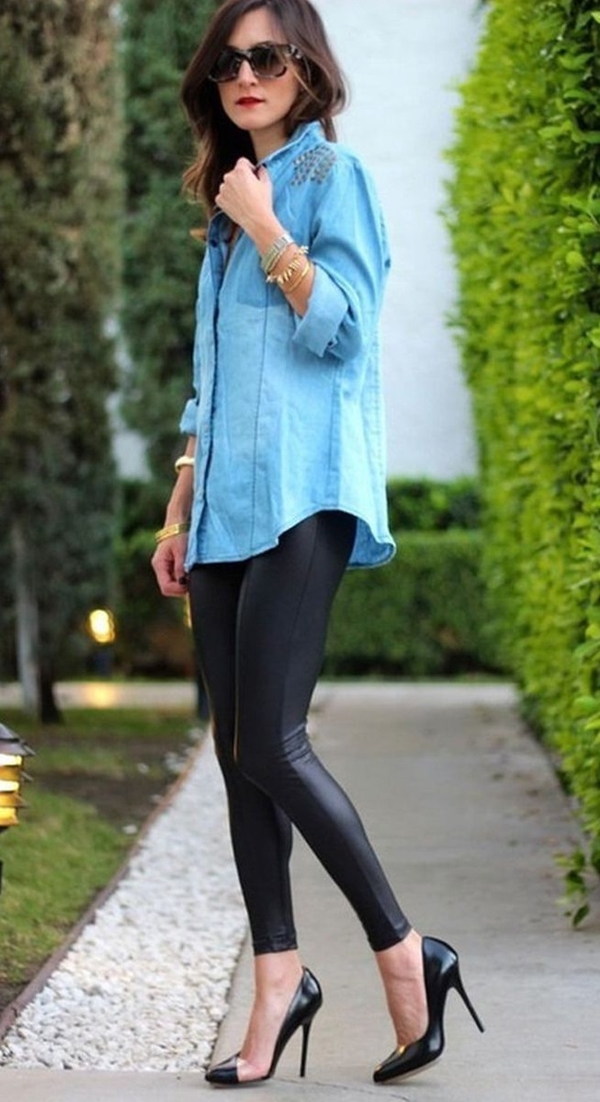 Who doesn't love denim? And one of the best things that the fashion industry has done is blessing us with denim jackets. Call it a chambray shirt or denim jacket, they work wonders with your regular outfit and make them extraordinary. You can either wear a long t-shirt with a denim jacket on top or simply wear your leggings with a chambray shirt for a casual day out. Heels or riding boots either would look fine.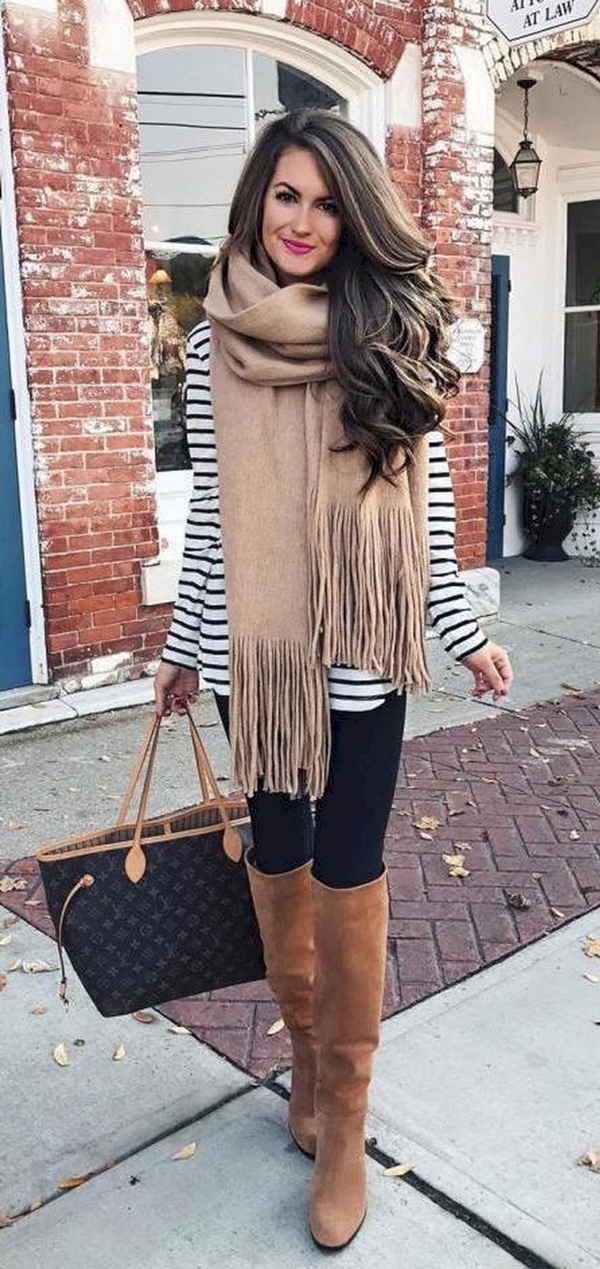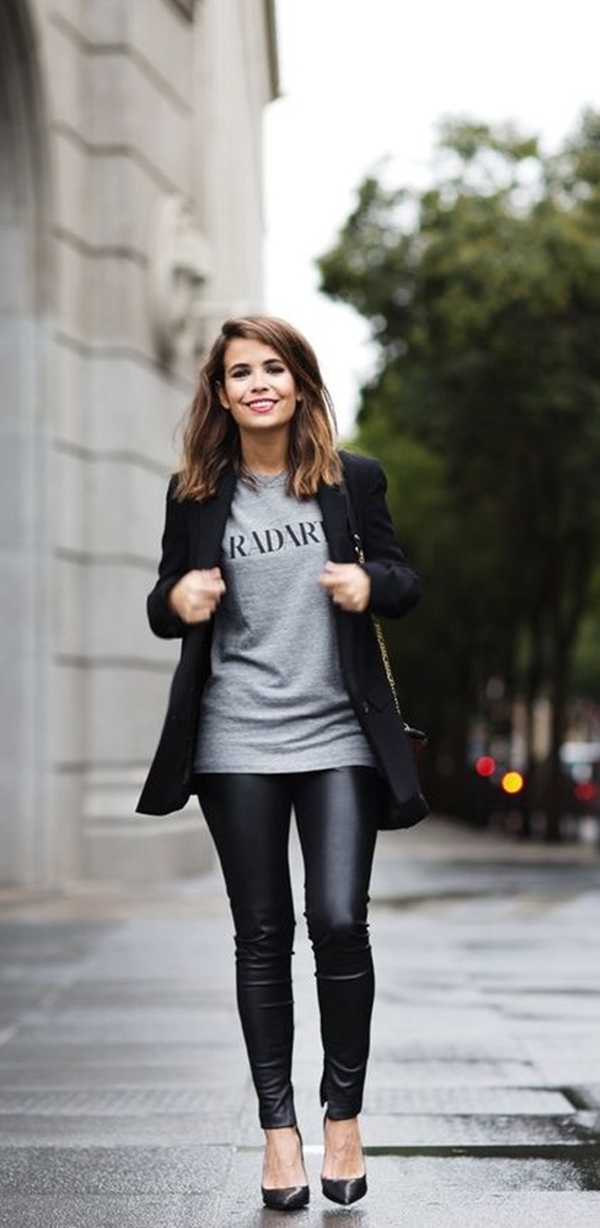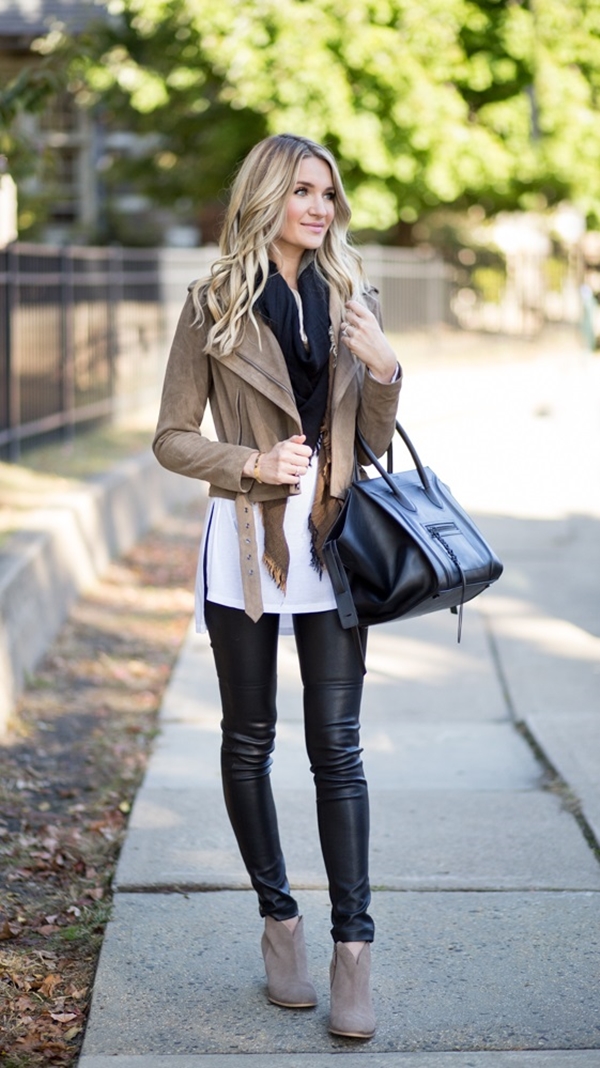 Keep pairing different things and you will get better at it. Sometimes it might end up as a disaster while sometimes it will be a masterpiece of yours. But you'll get there alright. Until then, wear your leggings and stay comfy. And while you're at it, take a look at these unboring work outfits.