When you get along well with your boss, they gradually become your closest friend and confidantes in the office. You could always count on them to join for a lunch break, tea break or about a ridiculous day spent at work. For those random laugh during a tea break at the office, have a look at the coffee mugs for heartfelt laughter. Bosses become more of a friend, less of a colleague and more of a mentor. Whether you shared a close relationship with your boss or were at distant, the news of him leaving the company might give you grief!  The thought of never crossing your path again at the office, never arguing on tight deadlines or never getting inspired by the positive aura will surely give you Goosebumps. To make sure you leave a positive impression and say bye to your boss, here are some meaningful farewell quotes for the boss. If office politics is coming your way, learn how to use office politics positively.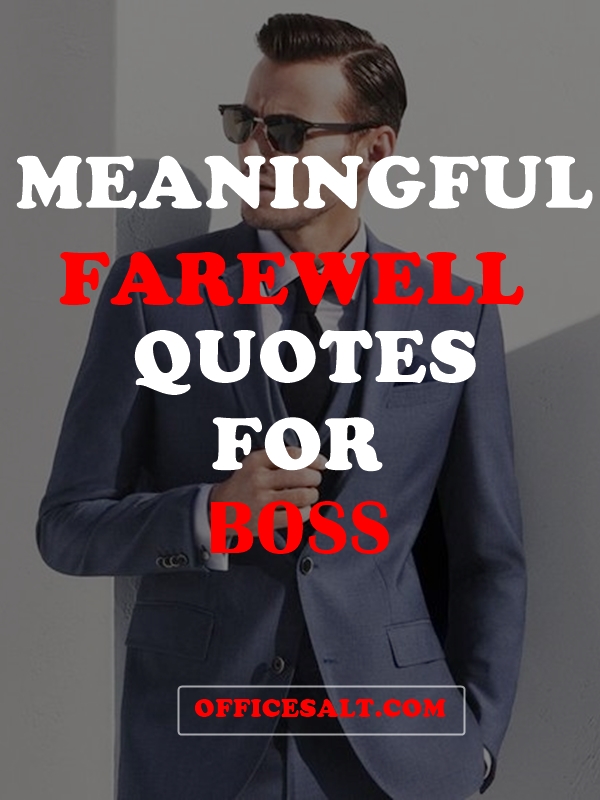 Meaningful Farewell Quotes For Boss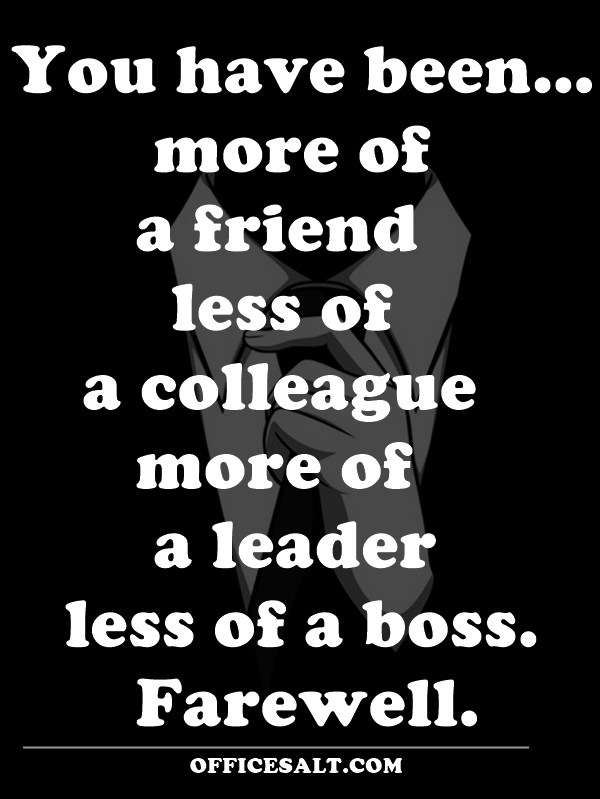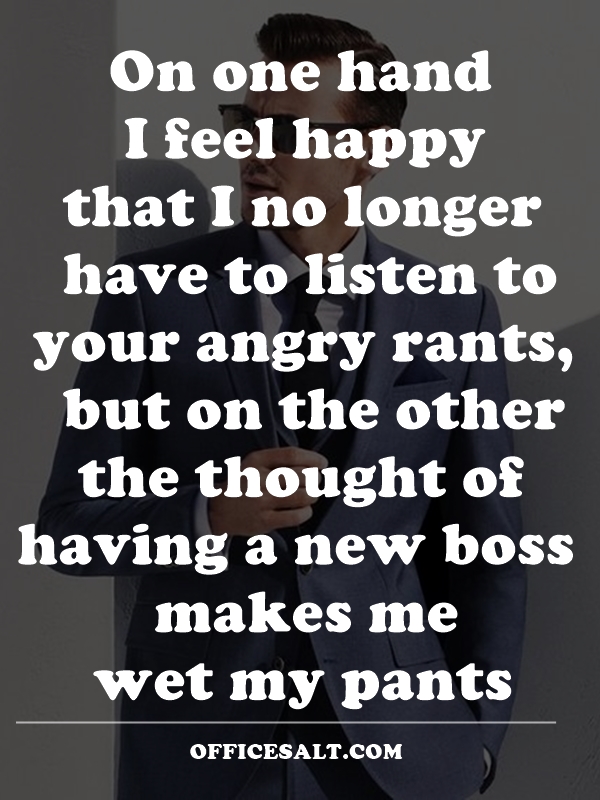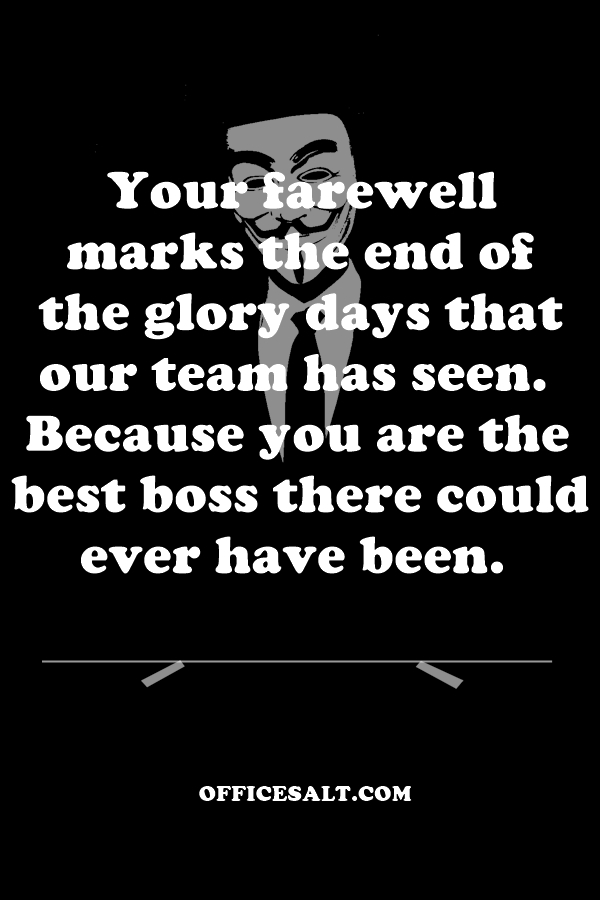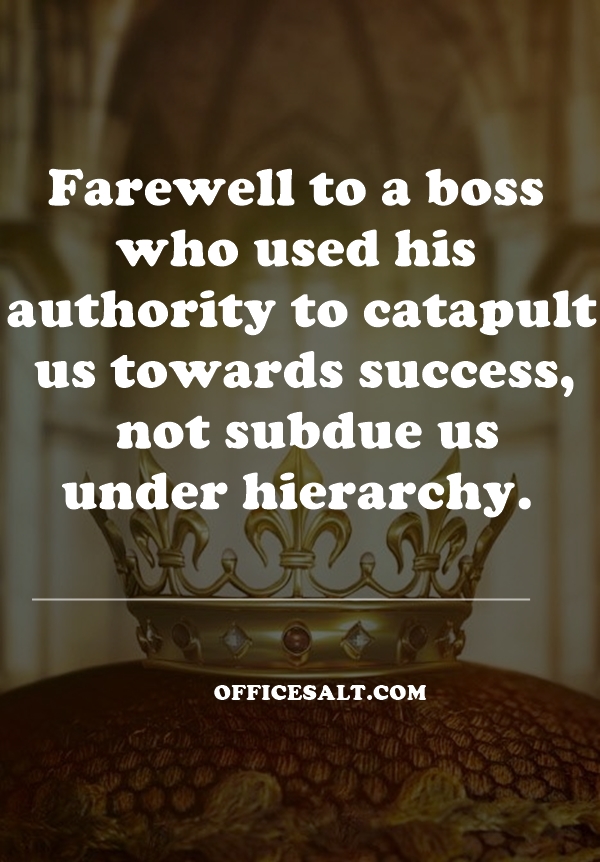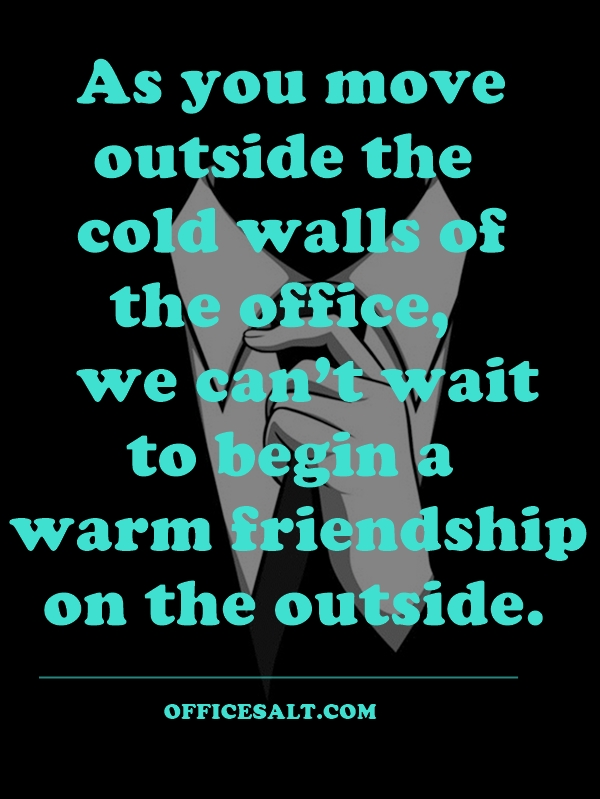 You have always been… more of a friend, less of a colleague, more of a leader, less of a boss. Farewell.
On one hand, I feel happy that I no longer have to listen to your angry rants, but on the other the thought of having a new boss makes me wet my pants.
Your farewell marks the end of the glory days that our team has seen. Because you are the best boss there could ever have been.
Farewell to a boss who used his authority to catapult us towards success, not subdue us under hierarchy.
As you move outside the cold walls of the office, we can't wait to begin a warm friendship on the outside.
To help you keep motivated and cover your targets, here are some inspirational quotes to read. We know everybody moves on; even the boss might switch for better opportunities. The relationship of a boss and a colleague is twisted, it can be strictly professional as well and friendly both. There is a common saying in the corporate world; the mood of the working place is a reflection of the boss's mood. If the boss is happy, cheerful and encouraging, the aura will be reflected the rest of the office workers. Improve your productivity at the office by following some simple steps. 
Meaningful Farewell Quotes For Boss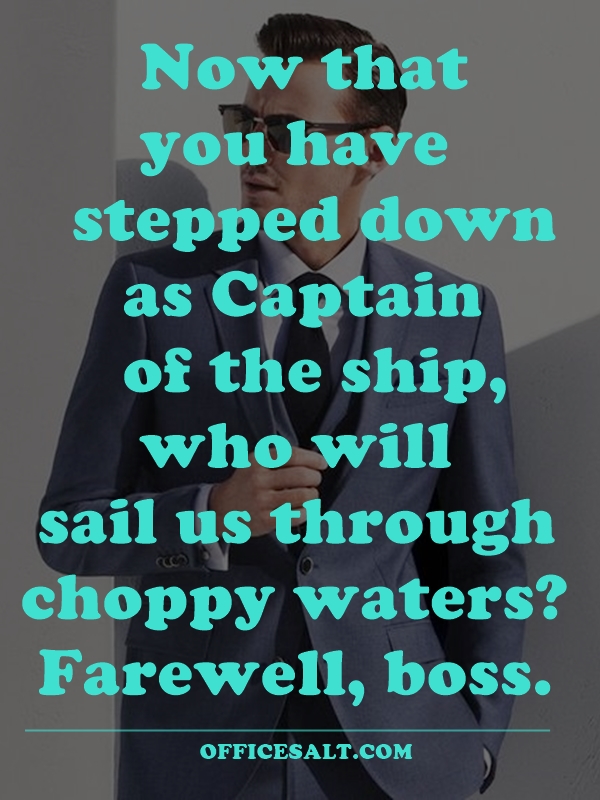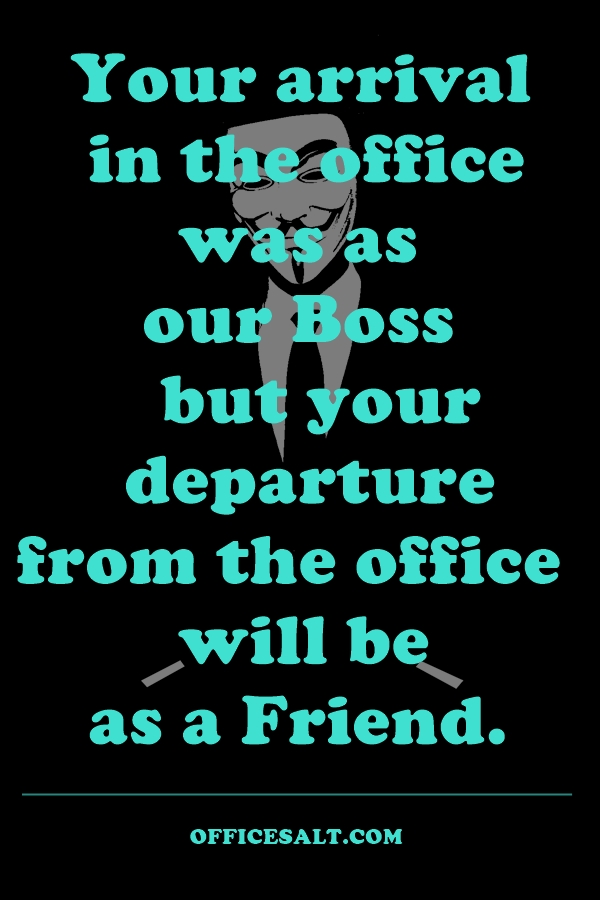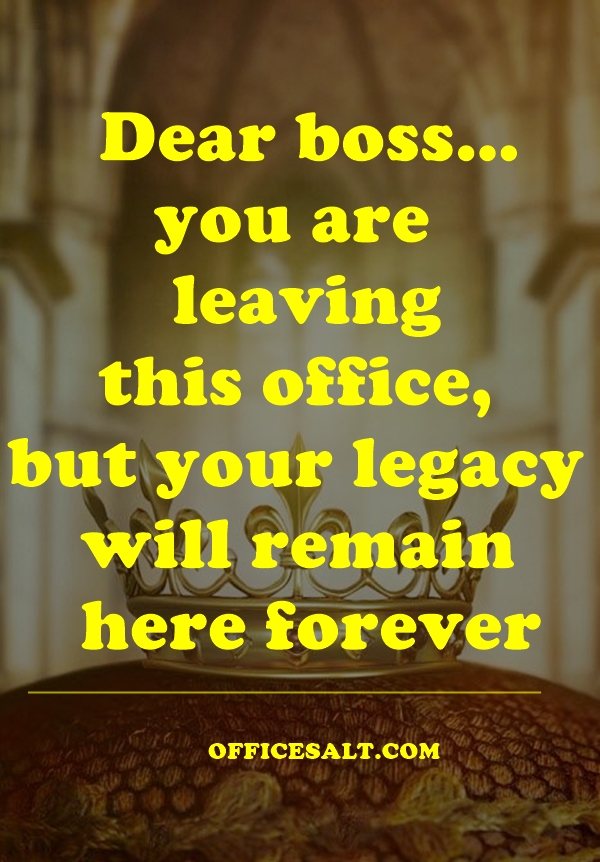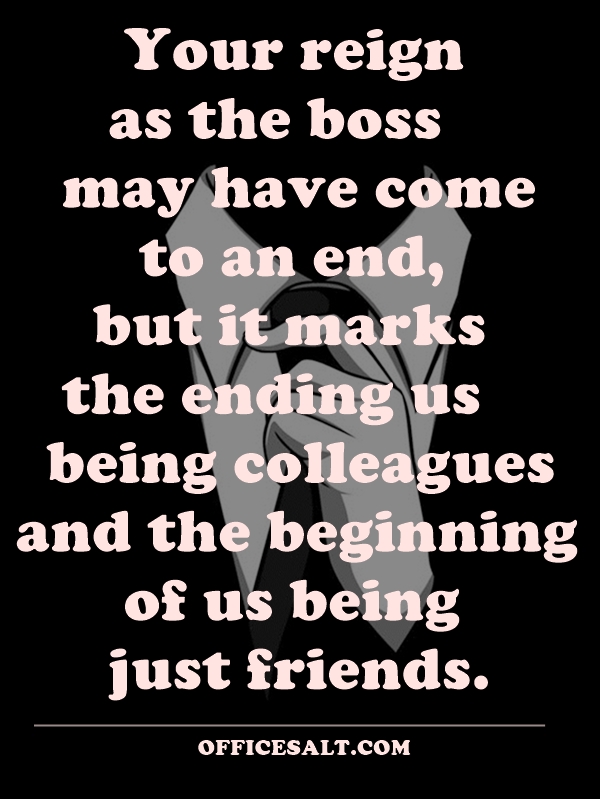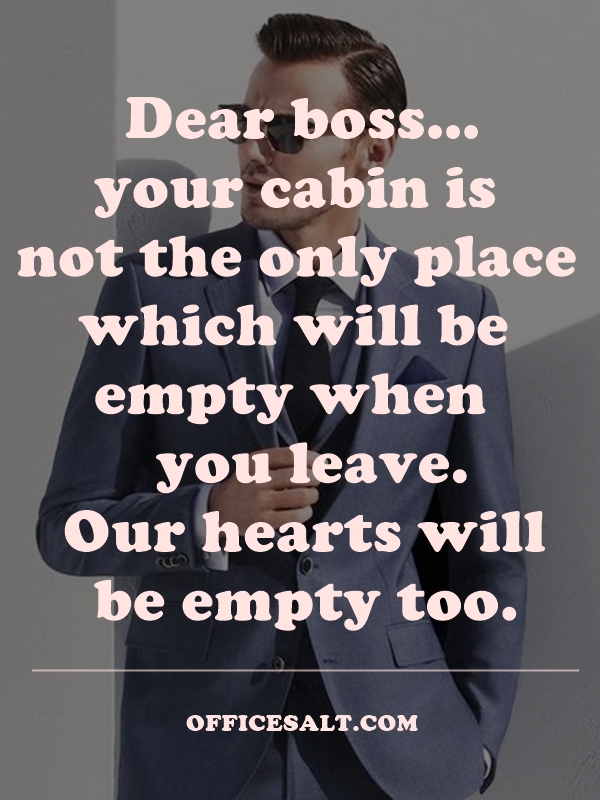 Now that you have stepped down as Captain of the ship, who will sail us through choppy waters? Farewell, boss.
Your arrival in the office was as our Boss, but your departure from the office will be as a Friend.
Dear boss… you are leaving this office, but your legacy will remain here forever.
Your reign as the boss may have come to an end, but it marks the ending us being colleagues and the beginning of us being just friends.
Dear boss… your cabin is not the only place which will be empty when you leave. Our hearts will be empty too.
Meaningful Farewell Quotes For Boss
Did you know that sleeping on difficult problems gives you answer? Bidding farewell to your boss might be terrifying to some. Your boss definitely deserves a nice farewell party, but besides that do not forget to write an email to him stating a heartfelt goodbye.  Thank him for getting to know yourself through, congratulate him on the new opportunities ahead and wish him best moving forward. Watching your closest relationship of office go can be bitter and hard but you gotta do what you gotta do. Write a goodbye letter and pin in on the office board to bid goodbye.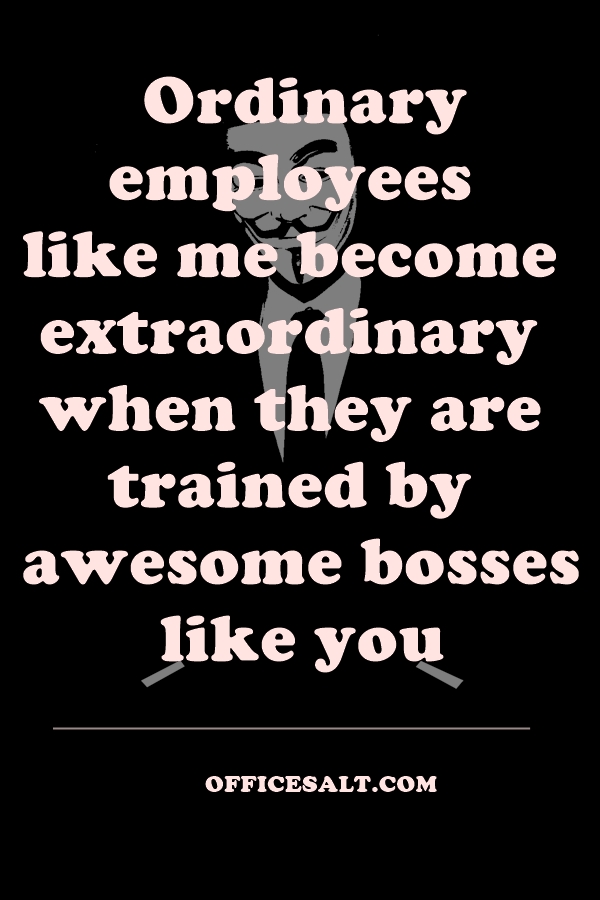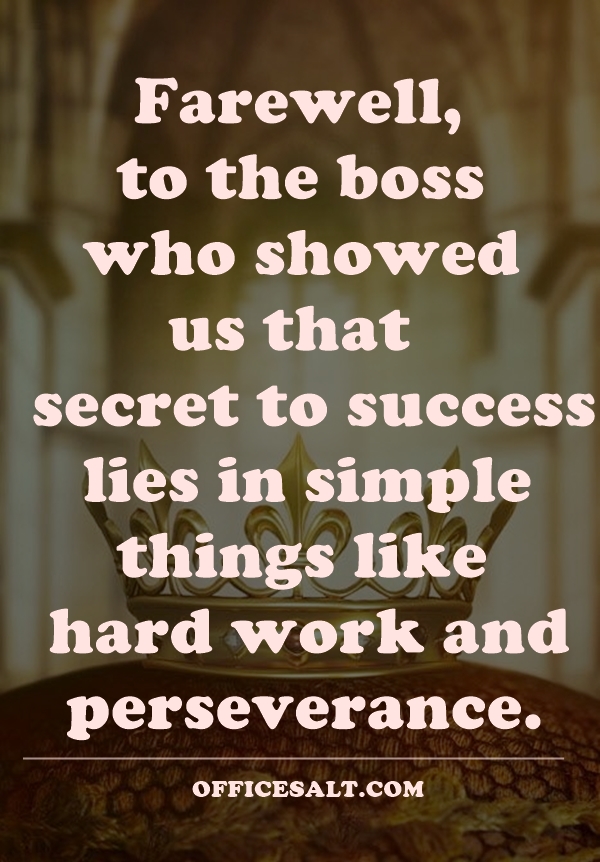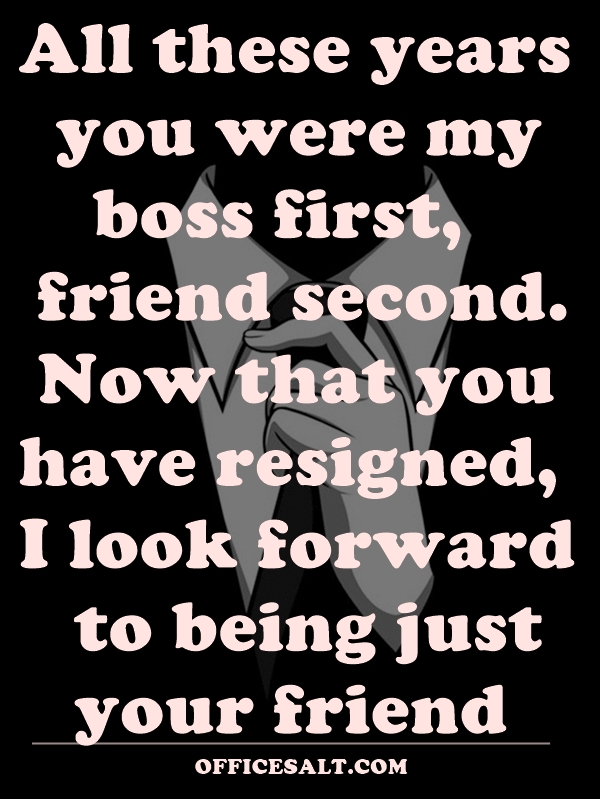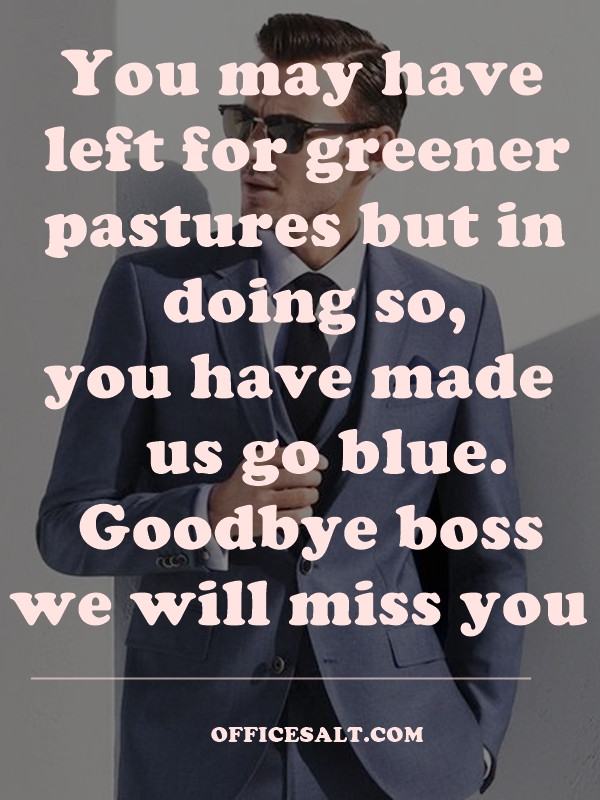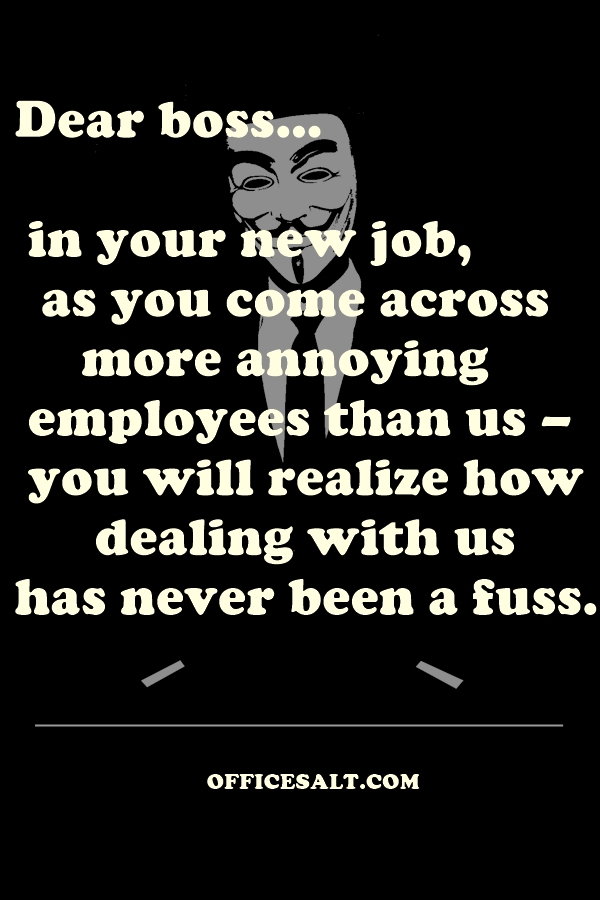 Ordinary employees like me become extraordinary when they are trained by awesome bosses like you
Farewell, to the boss who showed us that secret to success lies in simple things like hard work and perseverance.
All these years you were my boss first, friend second. Now that you have resigned, I look forward to being just your friend
You may have left for greener pastures but in doing so, you have made us go blue. Goodbye boss, we will miss you.
Dear boss… in your new job, as you come across more annoying employees than us – you will realize how dealing with us has never been a fuss.
Meaningful Farewell Quotes For Boss
Giving a farewell is not only a standard polite office behaviour but ensure to end thing on a great positive note. Let them know you are available after work hours for them. Giving a farewell to your boss can be deceptively tricky, but these meaningful farewell quotes for boss will help you out. Have fun laugh with your boss before he leaves by reading out these funny dark humour office memes.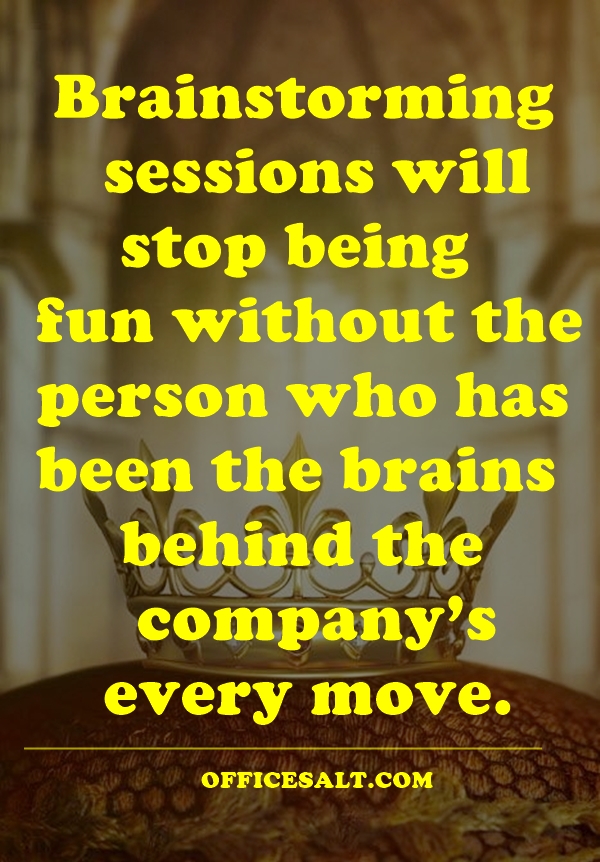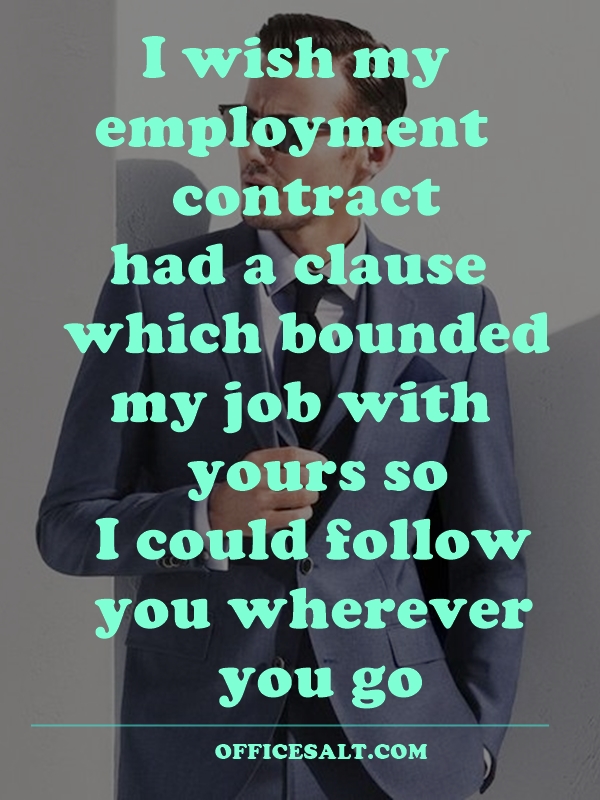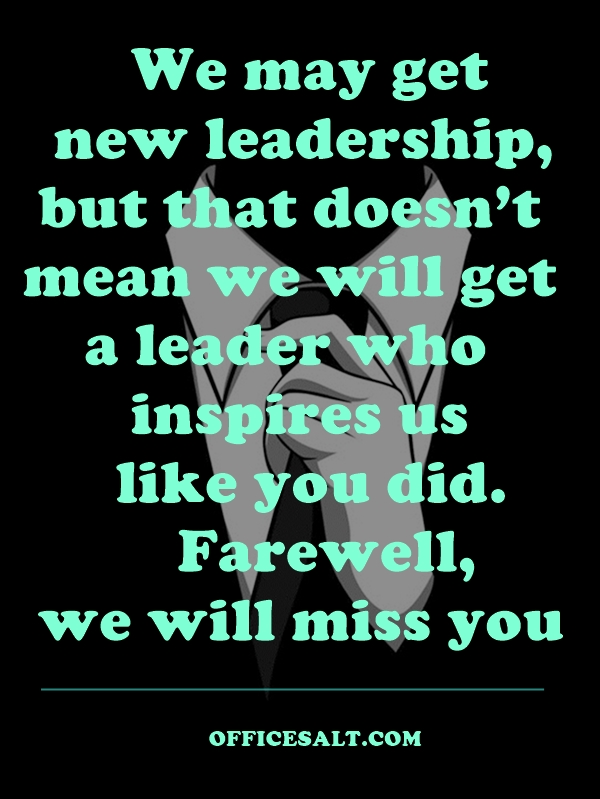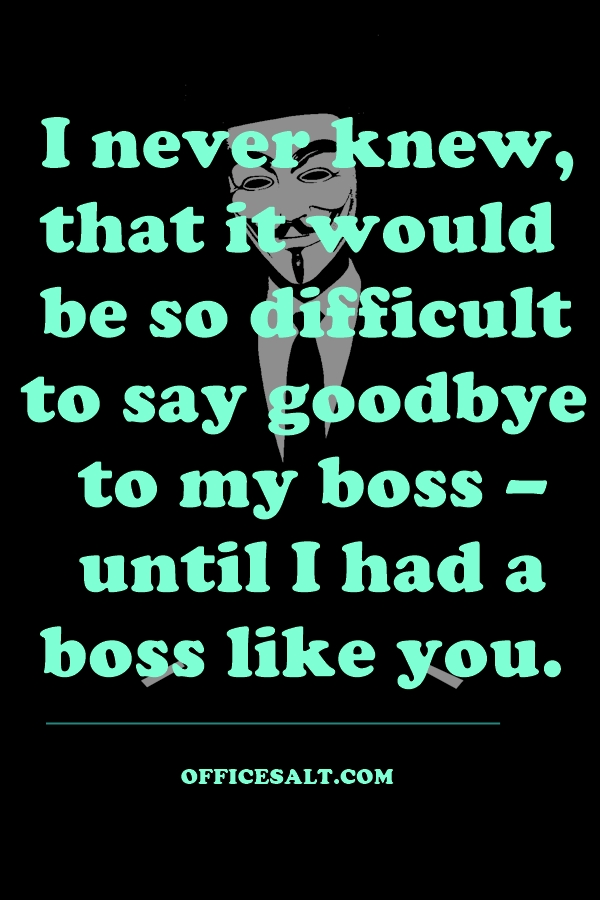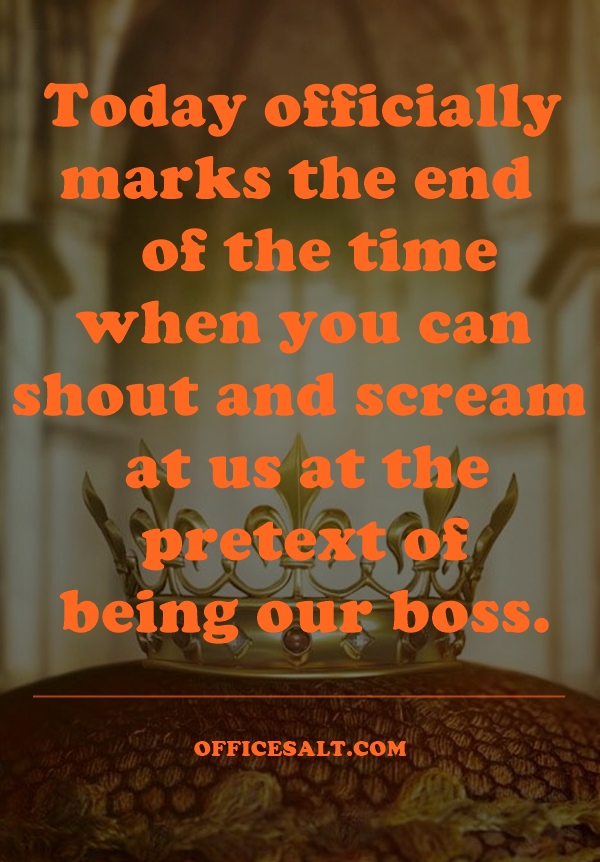 Brainstorming sessions will stop being fun without the person who has been the brains behind the company's every move.
I wish my employment contract had a clause which bounded my job with yours so I could follow you wherever you go
We may get new leadership, but that doesn't mean we will get a leader who inspires us as you did. Farewell, we will miss you.
I never knew that it would be so difficult to say goodbye to my boss – until I had a boss like you.
Today officially marks the end of the time when you can shout and scream at us at the pretext of being our boss.