Gone are the days of hot winds and summer beaches. Now the winter is almost here and a blast of cool air hits us from everywhere. So, it's high time you dig out the entire winter wardrobe because layers are a must. And when we talk about layers there is this one thing that has a proud place in every closet– the leather jacket. Given how sexy and cool it looks, we have no doubt why it is the favorite thing of ours. And that is why we will see these amazing Leather Jacket Outfits for Working Women.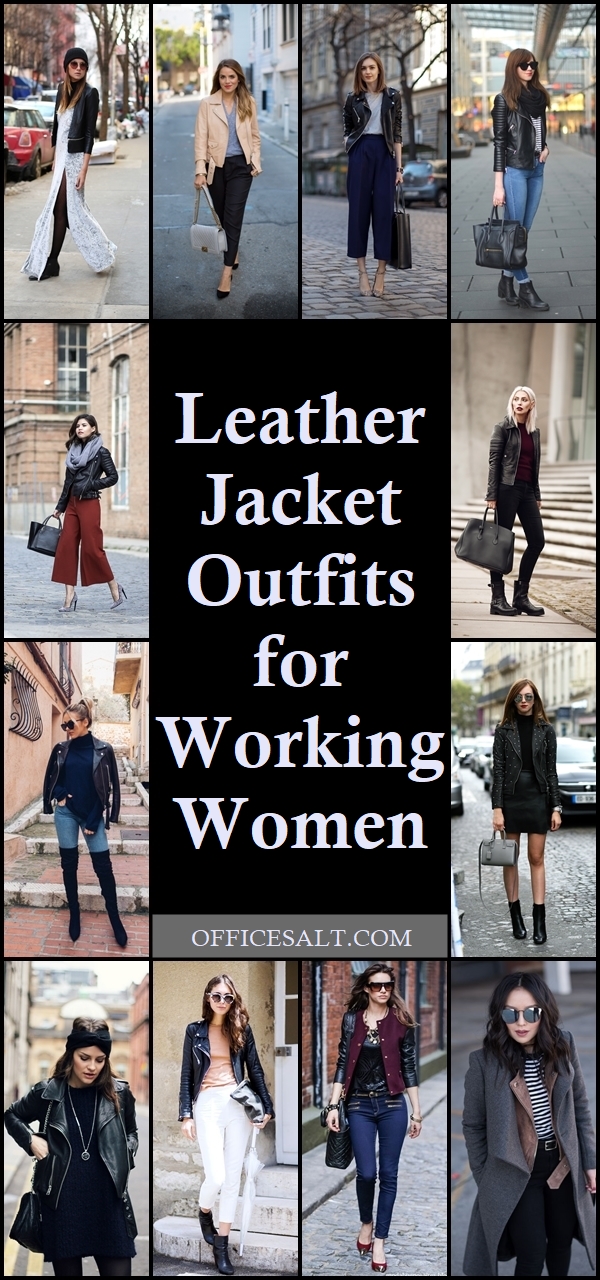 Leather Jacket Outfits For Working Women
Call it a leather jacket or a biker jacket, both sounds sexy. The best thing about leather jackets is that it can be worn in every season (Thank Fashion Gods!) and you don't even need to make much fuss about it because they complement everything. It is effortless, can be styled in endless ways and the fact that they transition into a sexy piece of a layer in the cold season doesn't hurt either.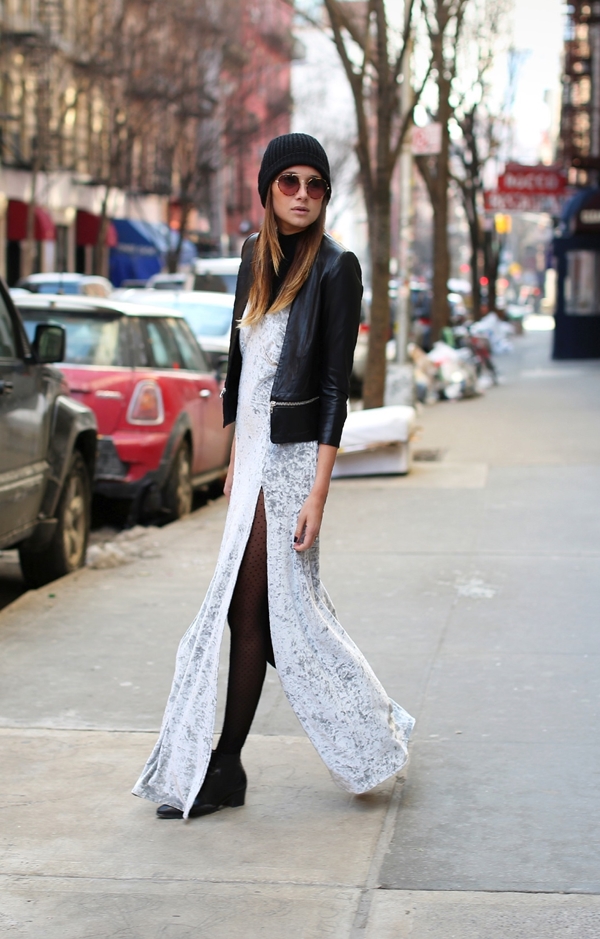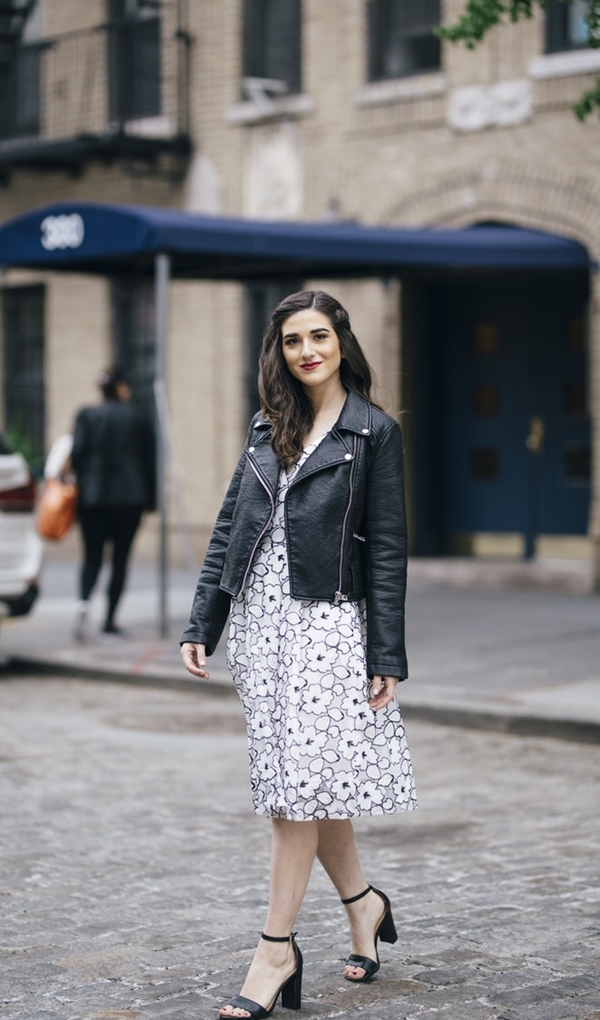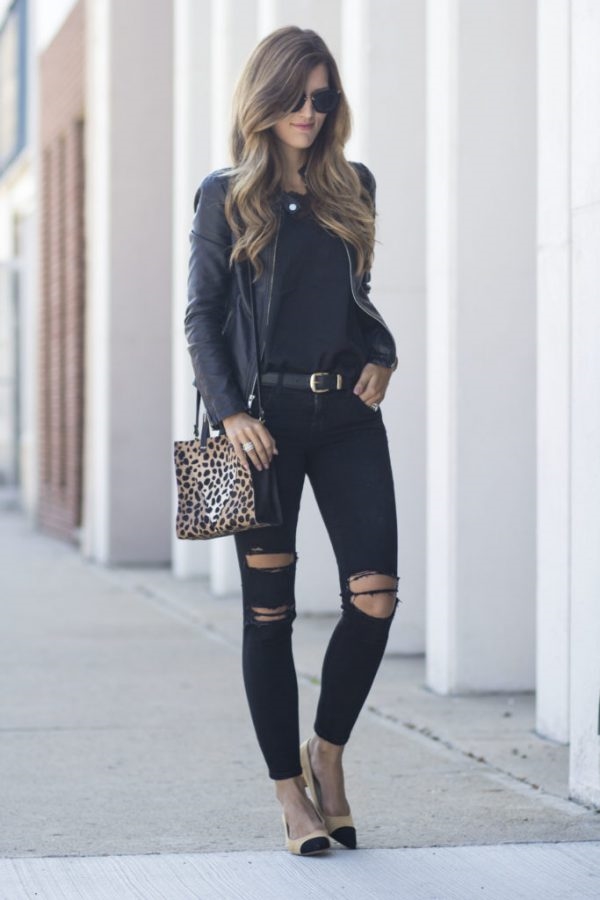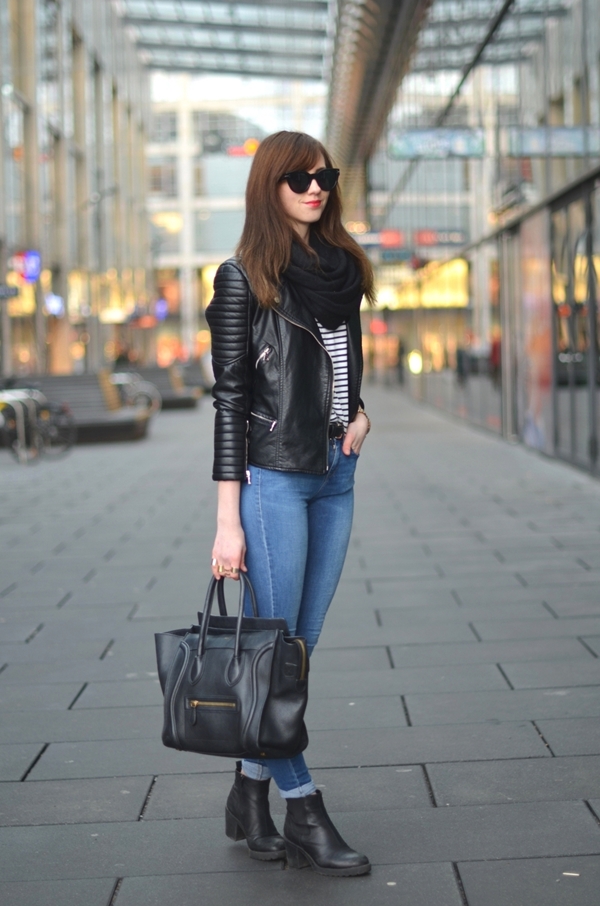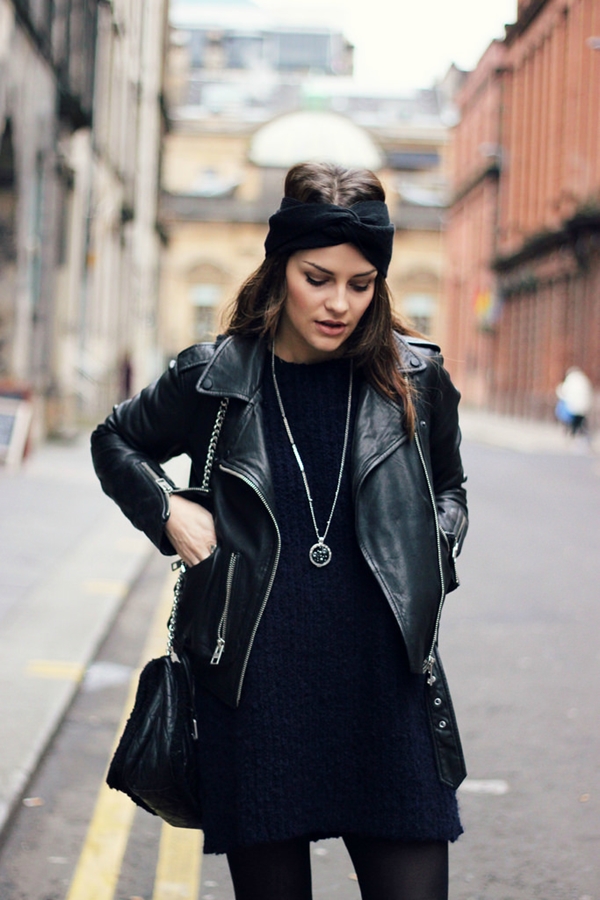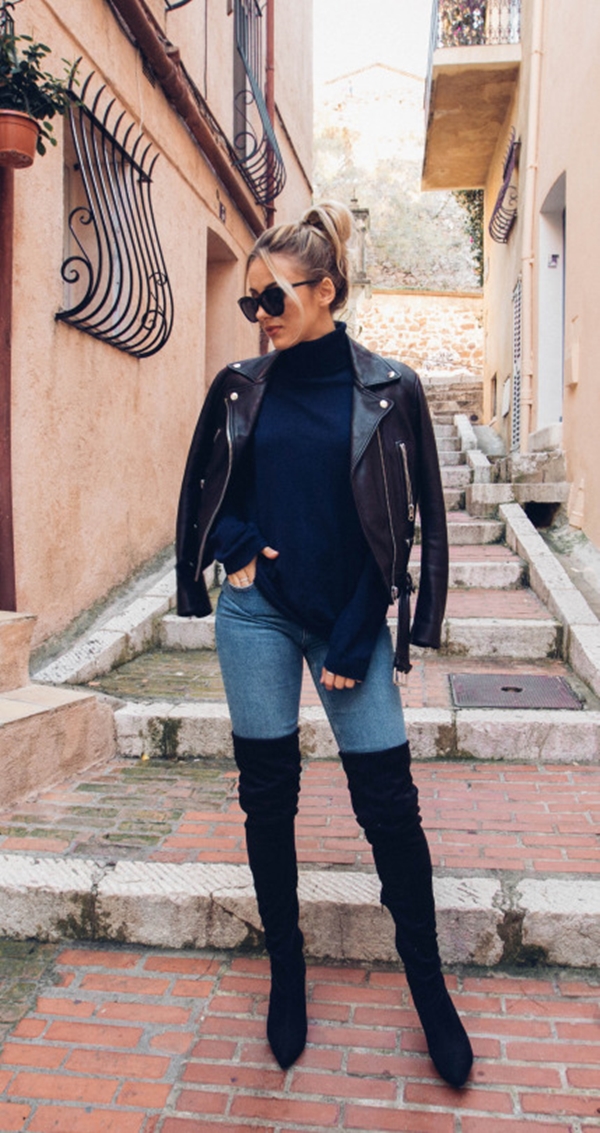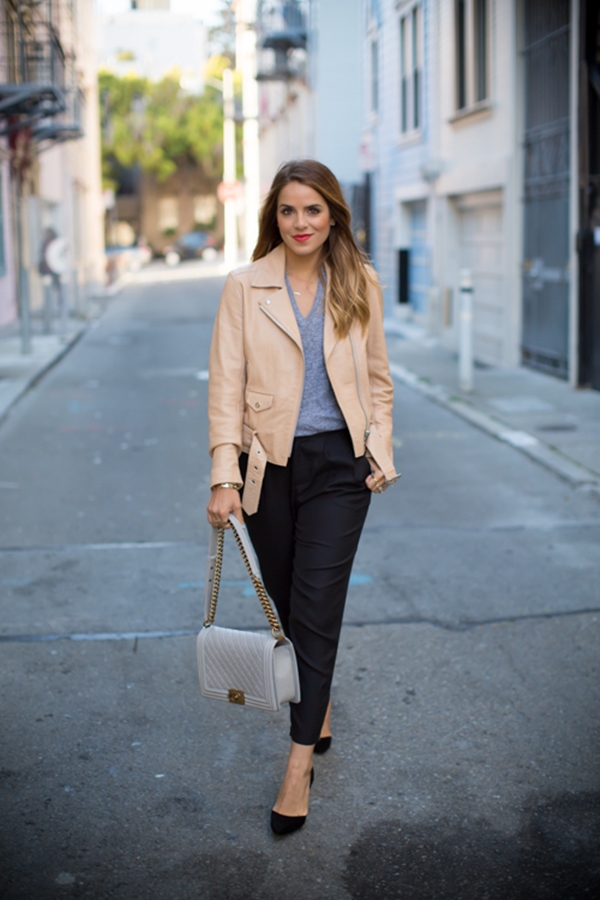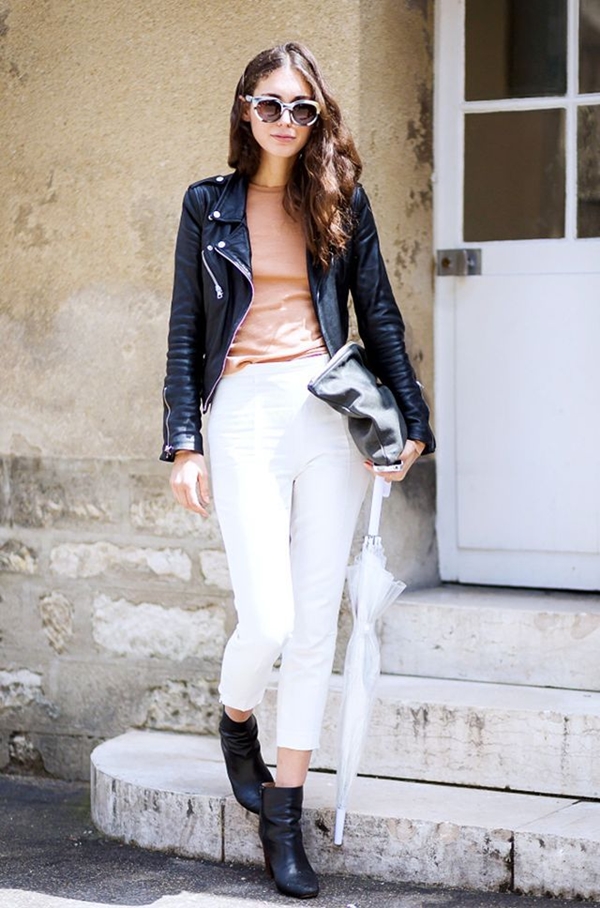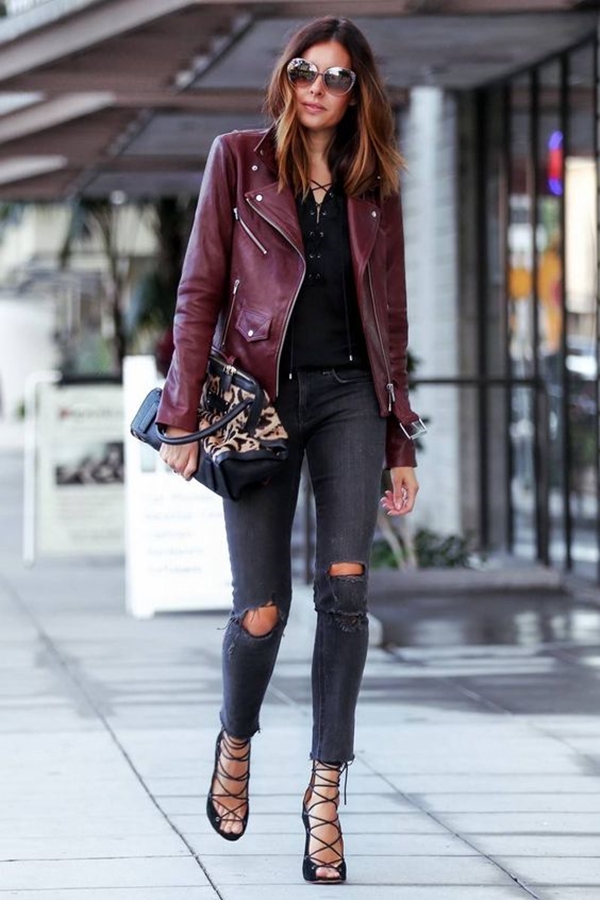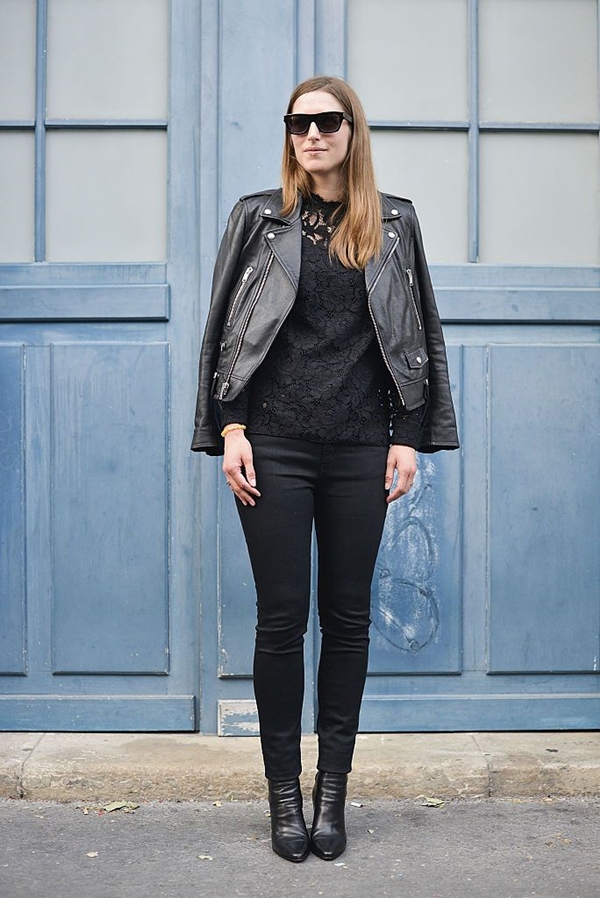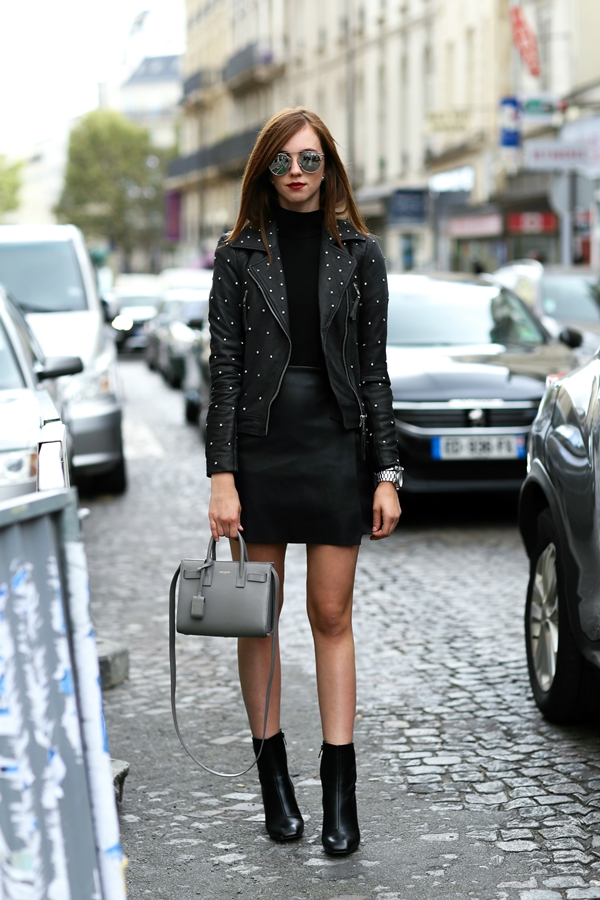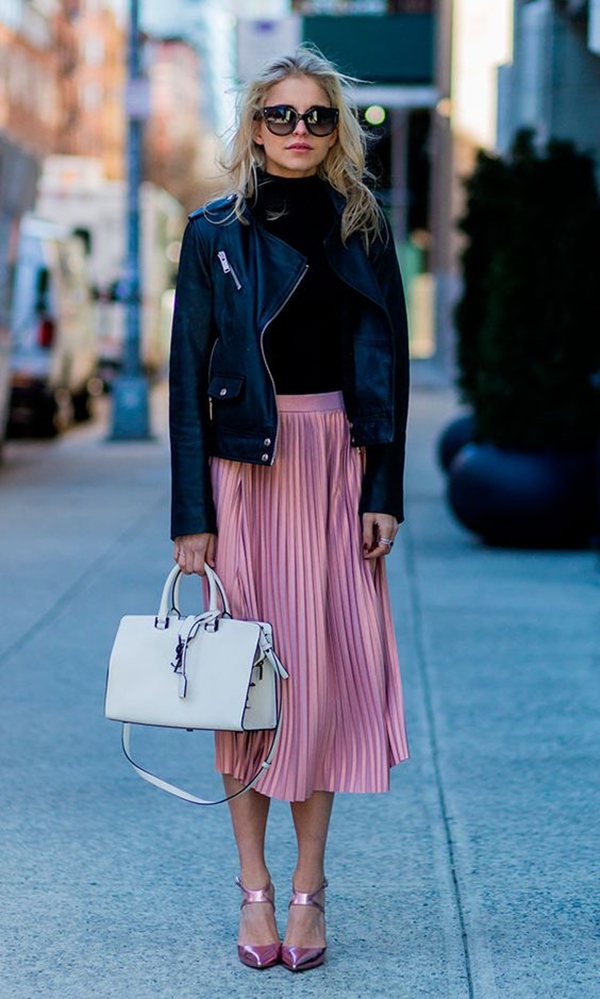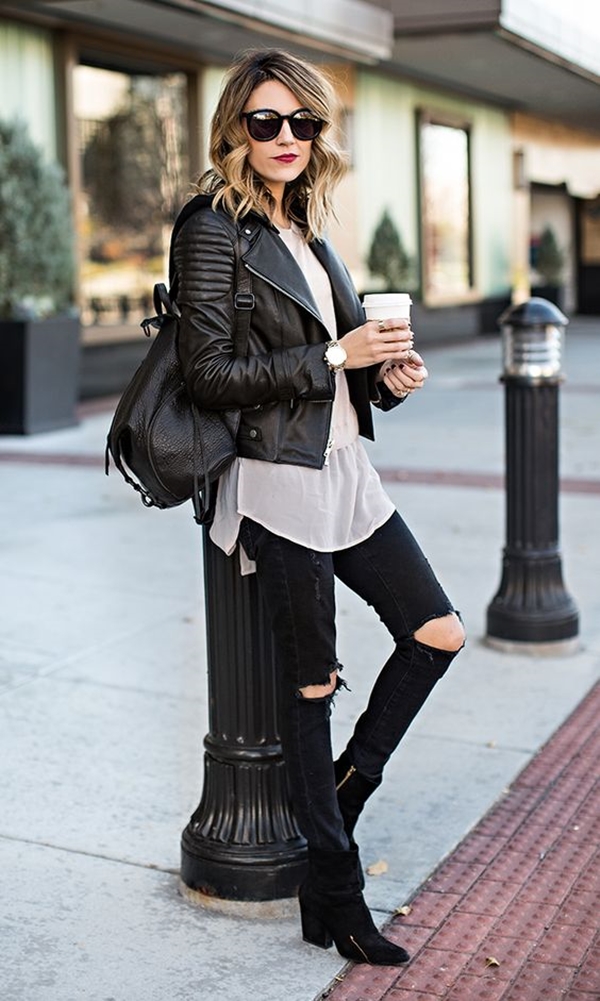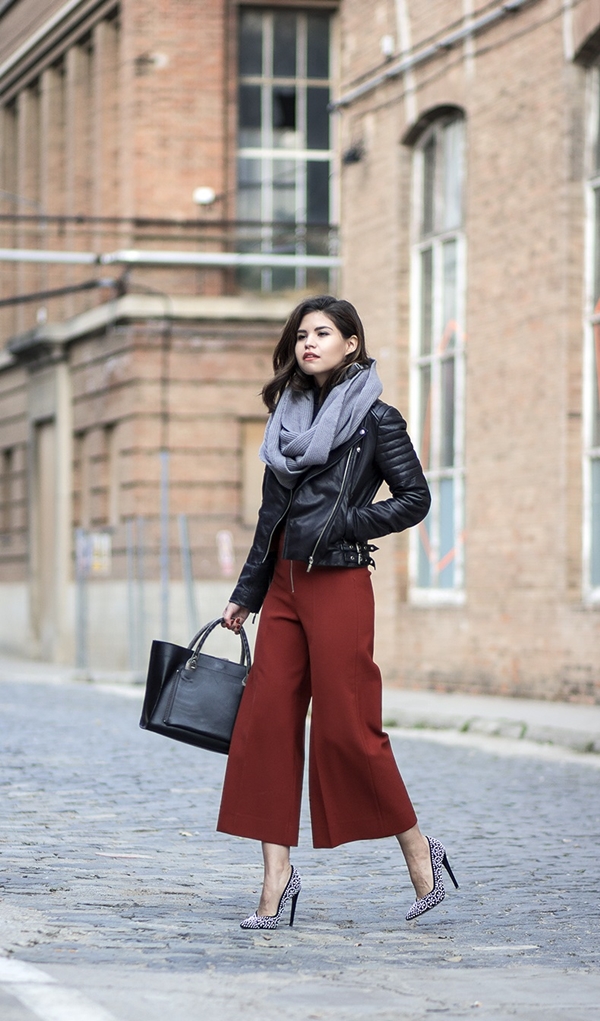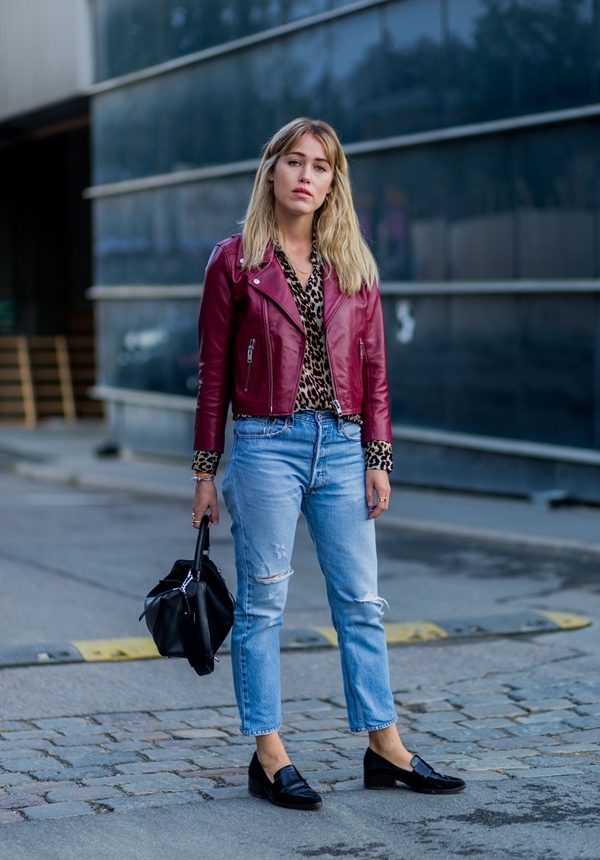 Go Effortless With Leggings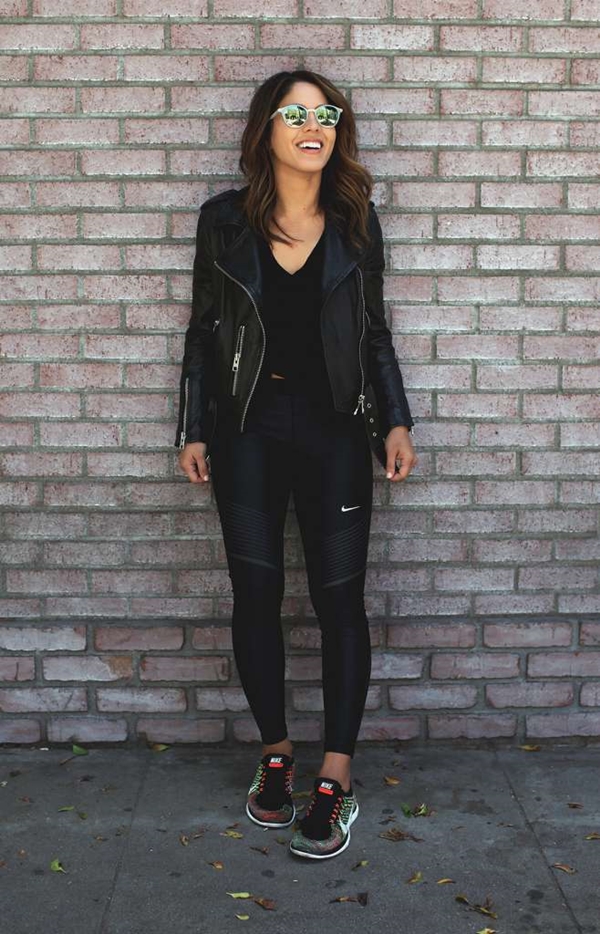 The leather jacket is already effortless! What can be easier than that? The answer is – the combination of leggings and a simple tee with a biker jacket on top. Did I mention how easy it was?
Dress Up With Leather Jacket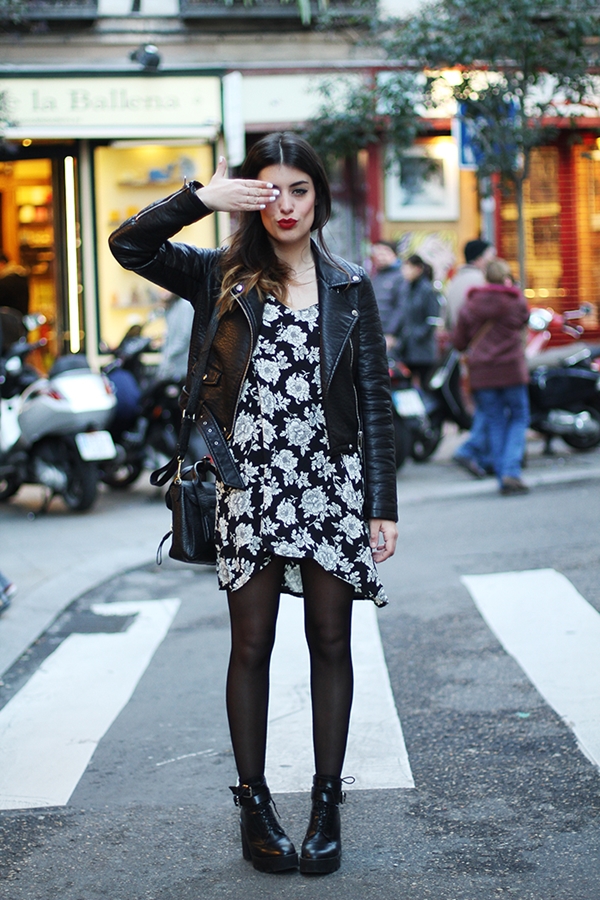 Pair your simple dress with knee-length boots and top it off with a stylish leather jacket. Complete this look with a tote bag and a lovely hairstyle and you are ready to start your work day in style.
Leather Jacket And Maxi Skirt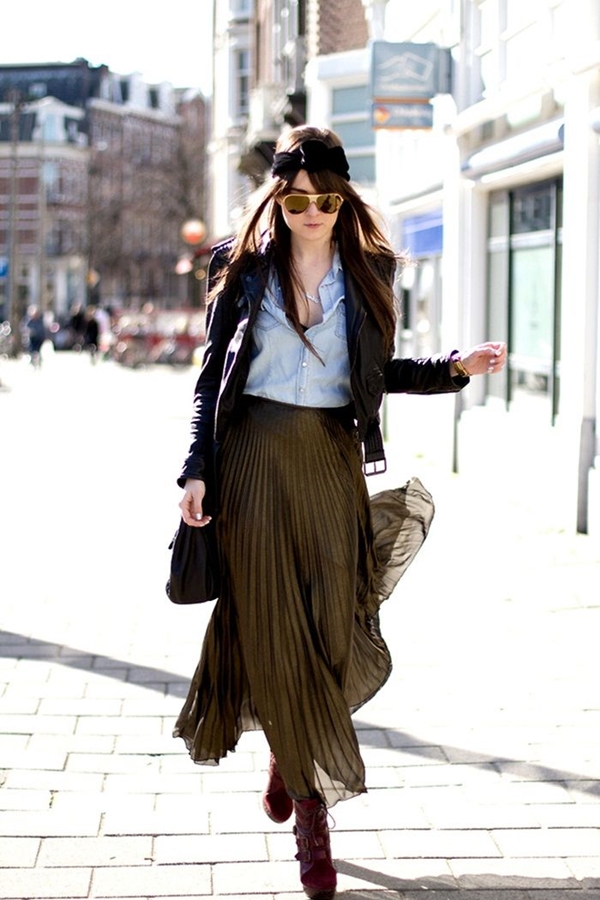 When everyone is loving the maxi skirt outfits it's only fair we introduce our beloved maxi skirt with a leather jacket and take this attire to the next level of vogue. You can wear a crop top with the maxi skirt and the leather jacket will cover up the rest. What else do you need to add more bling to this outfit? A pair of sexy pumps will do.
Boyfriend Jeans To The Rescue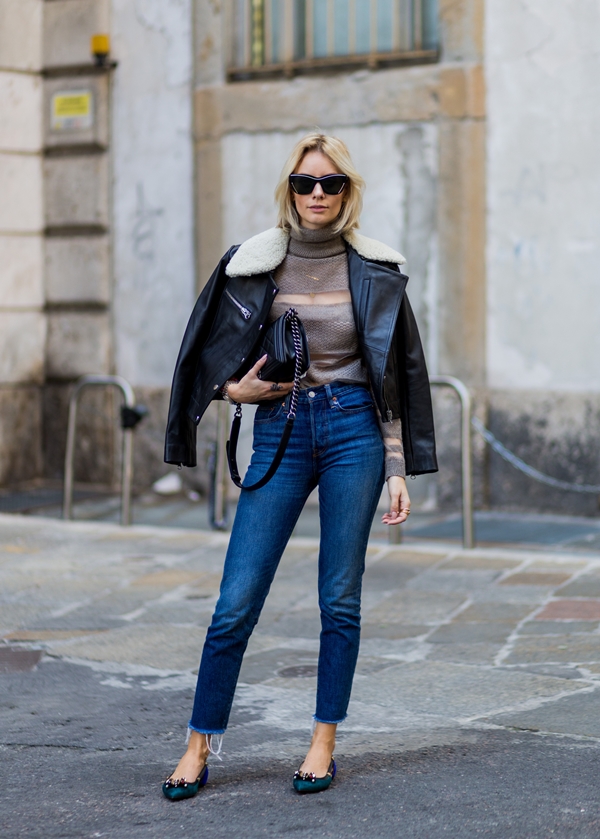 Nothing shouts casual louder than the boyfriend jeans. So, for one of those days when you are going for a casual look, pair your boyfriend jeans with a basic tee and maybe a shirt and finish it off with your leather jacket.
Break The Mold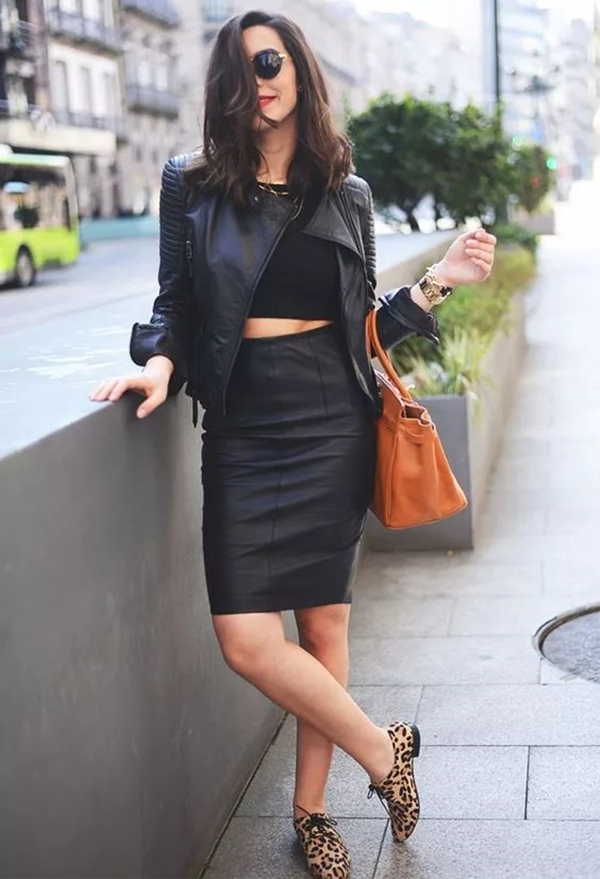 When we talk about a business outfit for women, a sleek pencil skirt paired with a chic silk blouse immediately pops out in our mind. And no matter how much years pass by, this ensemble just never gets old. But you can always update it with a leather jacket on top. Add some statement jewelry and elegance will be thy name, lady.
Biker Jacket For The Biker Look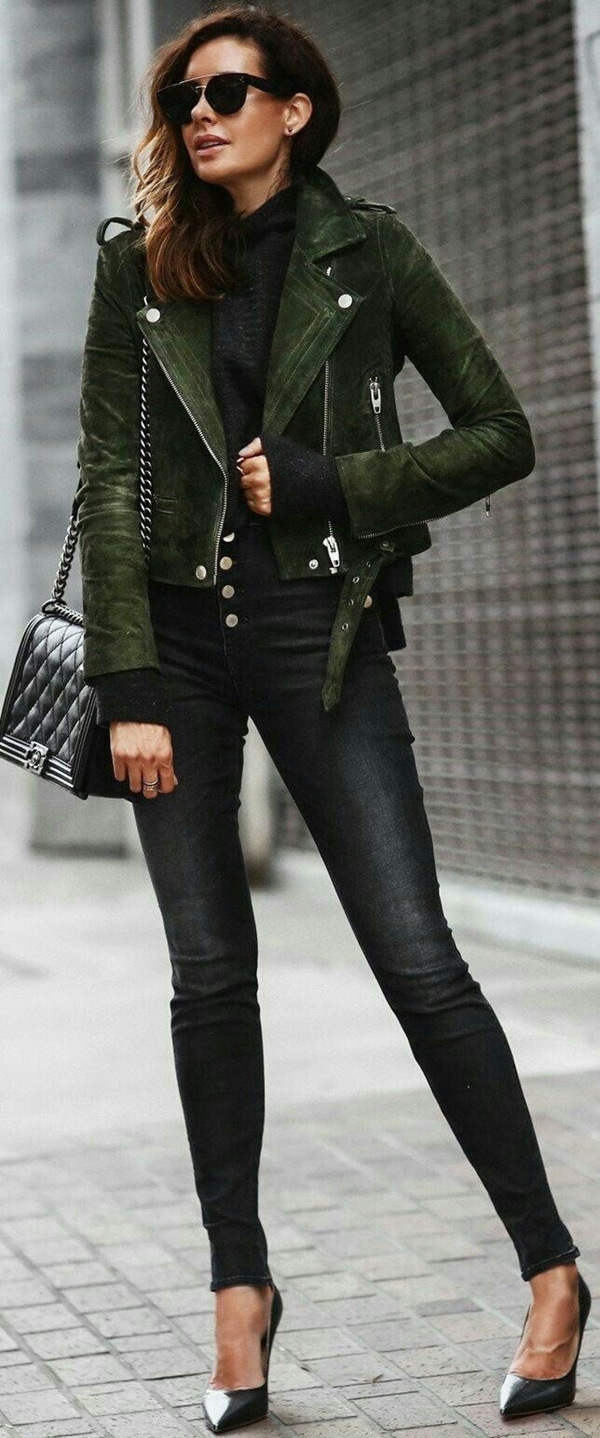 Go monochrome with a black tee and black jeans and sexy black combat boots. A biker jacket on top will surely add that moto-chick look to your appearance.
Leather On Leather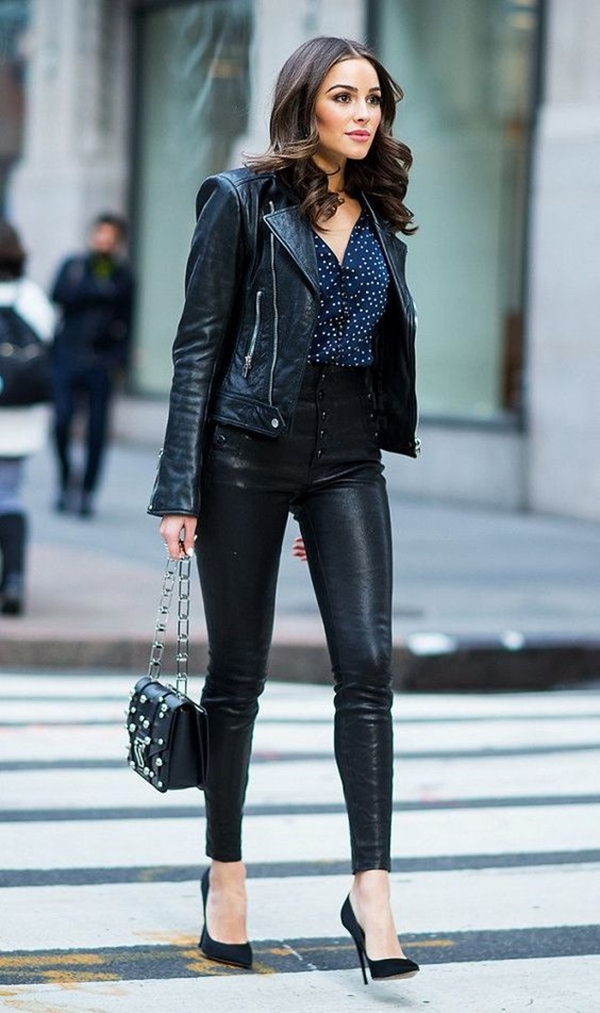 For those exotic looks just go ahead and put on some leather pants. A lovely blouse and a leather jacket on top will create a nice look. Try some contrasting colours between the top and jacket to make it look cooler.
Layer It Under A Coat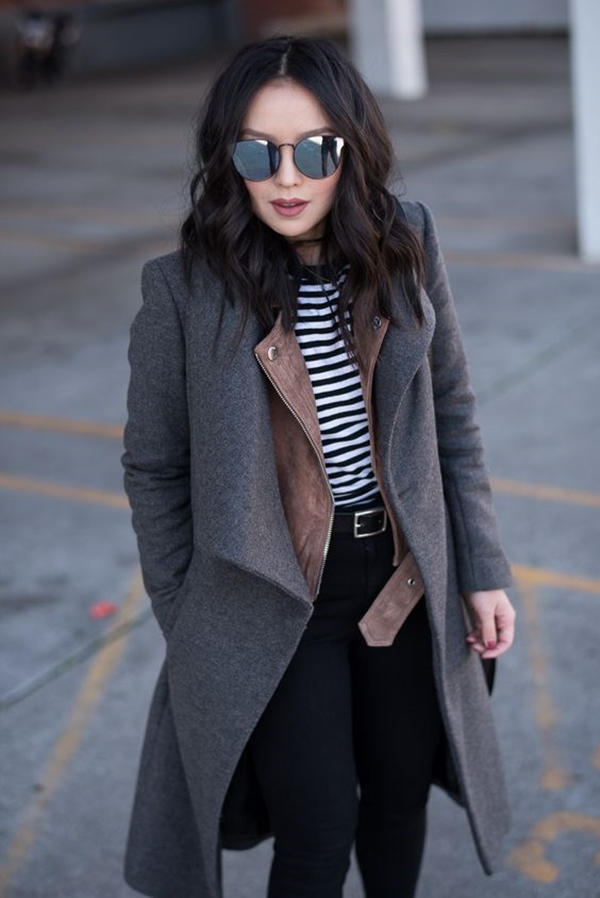 When the breeze is chilly in the morning and the leather isn't enough and then the wind turns hot by the afternoon, you can pair your leather jacket with your coat and then ditch the extra layer when things get hotter. Wink!
Leather And Mini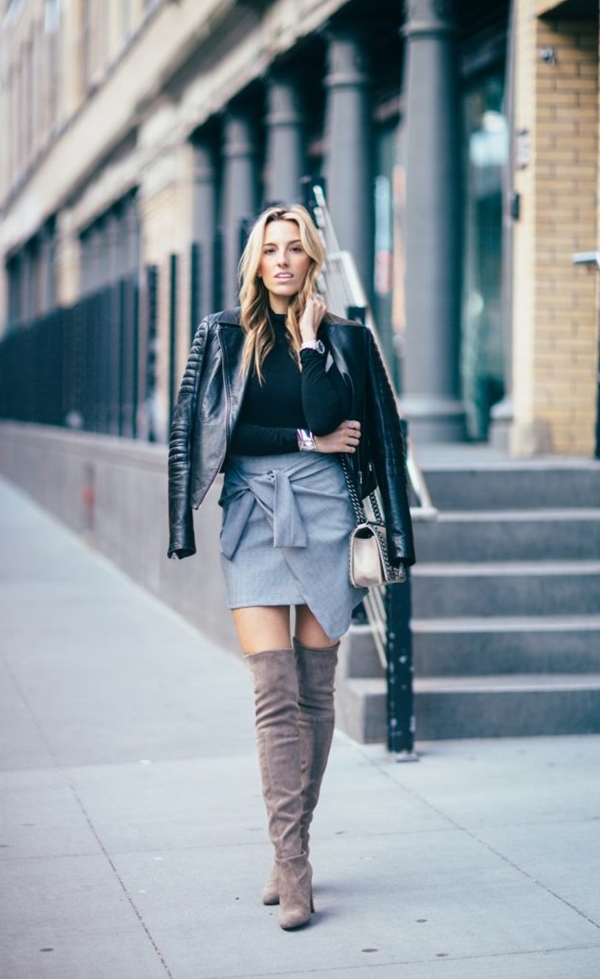 Nope, we aren't trying to kill you with the chill. We just want you to look sexy and stylish with your mini skirt on and tights underneath and a leather jacket on top. A pair of ankle boots will finish this look along with a chic hairstyle. I was thinking maybe a bun. You will think the same when you take a look here.
Wear It With Culottes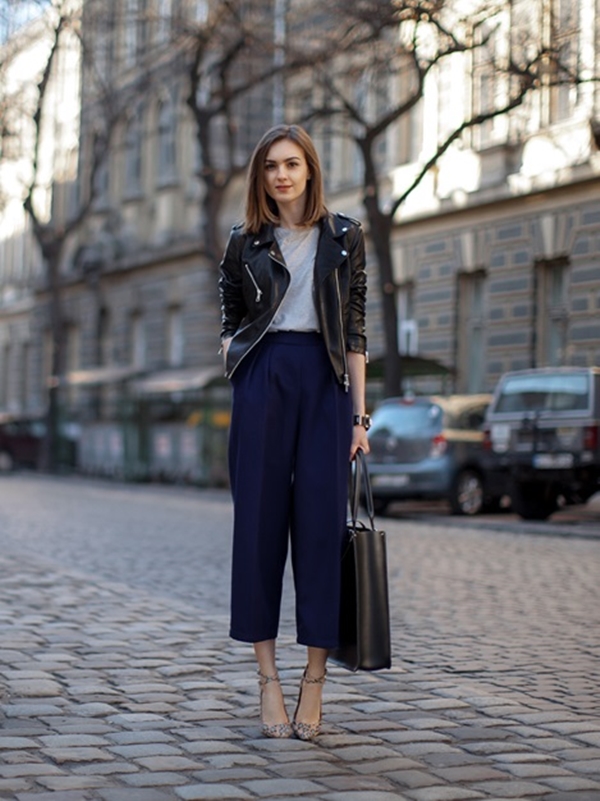 Culottes look great with any decent blouse or a basic tee. What adds more appeal to this outfit is a leather jacket and some high heels. When the temperature is down, wear this look with a scarf and when it's hot, skip the scarf. Easy-peasy! A crop leather jacket will work too. And these hairstyles that are easy and quick will help a lot!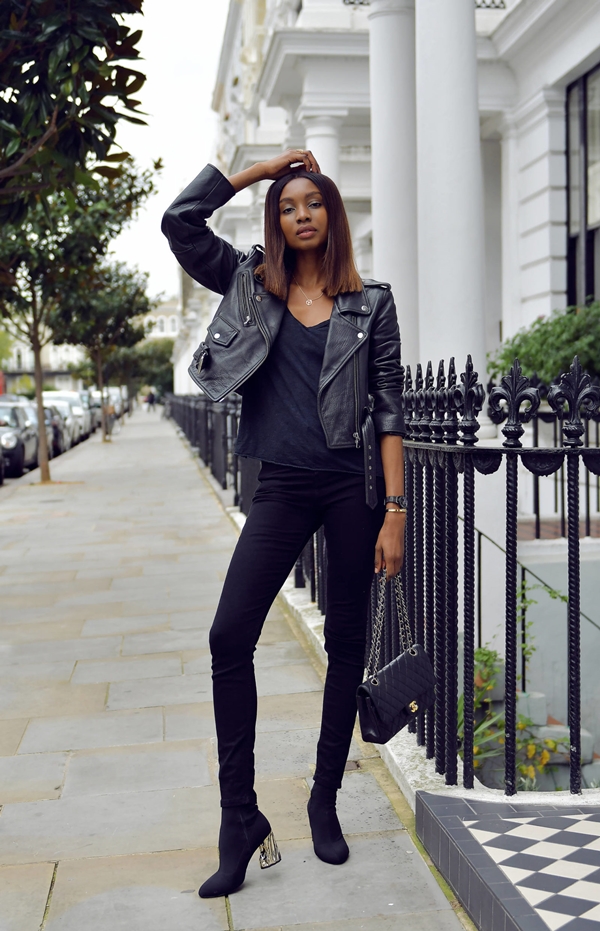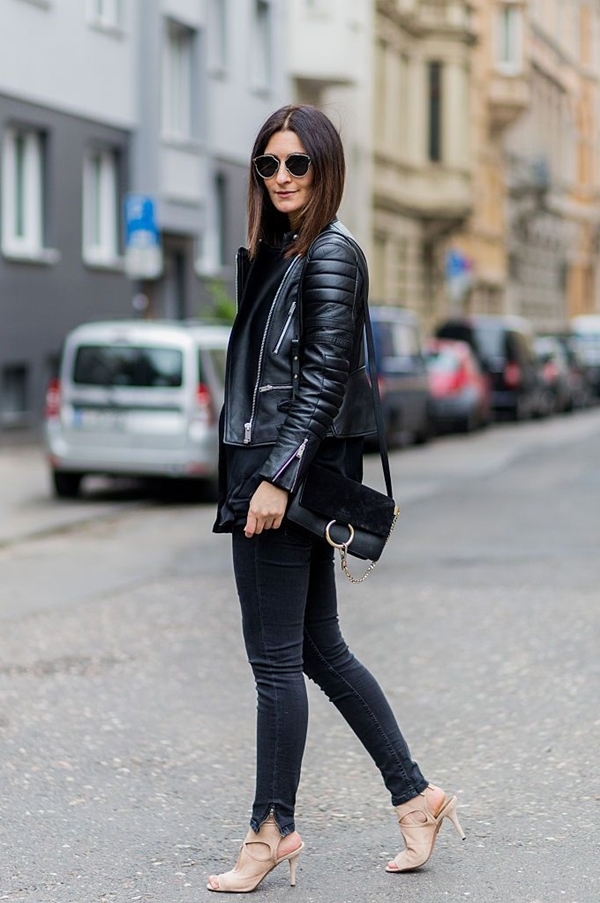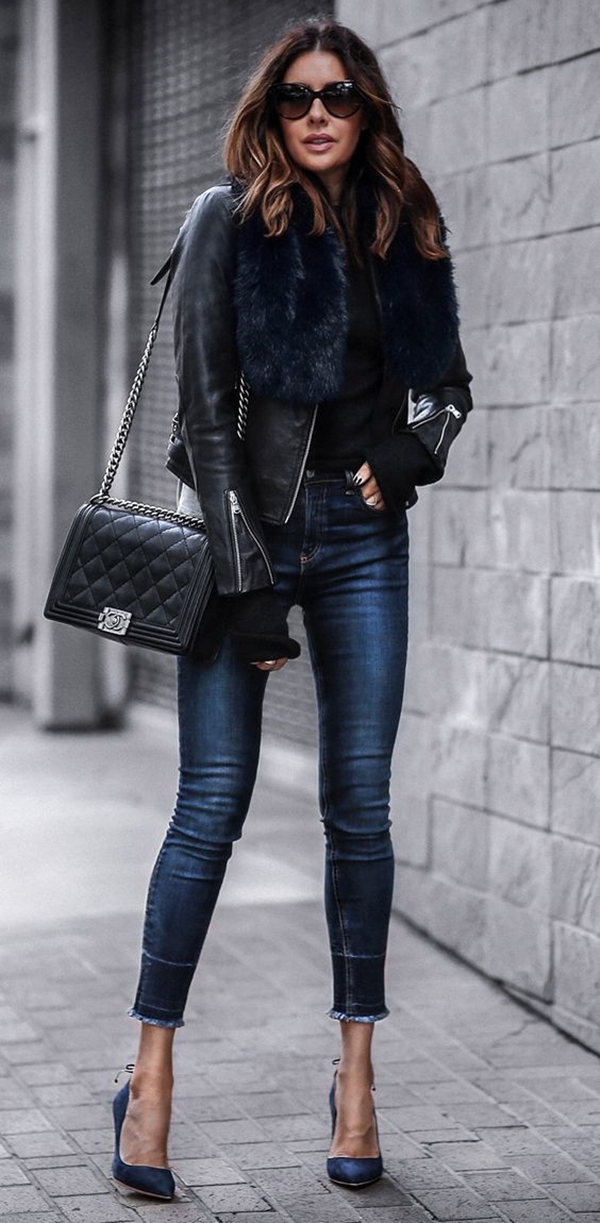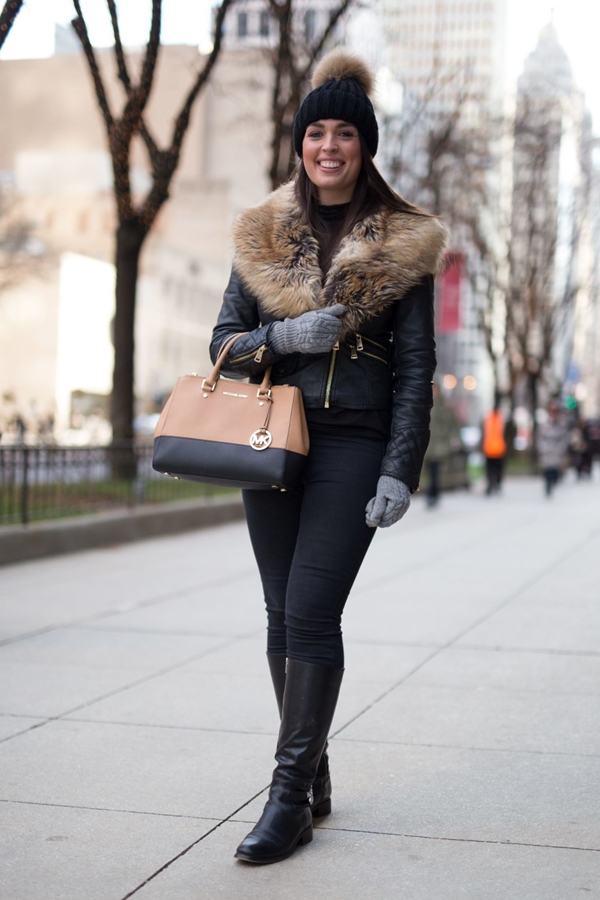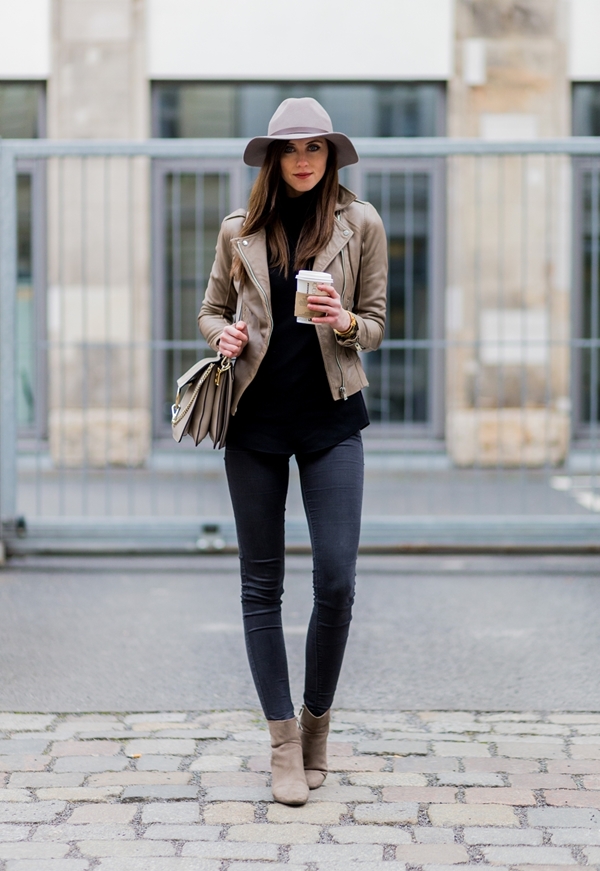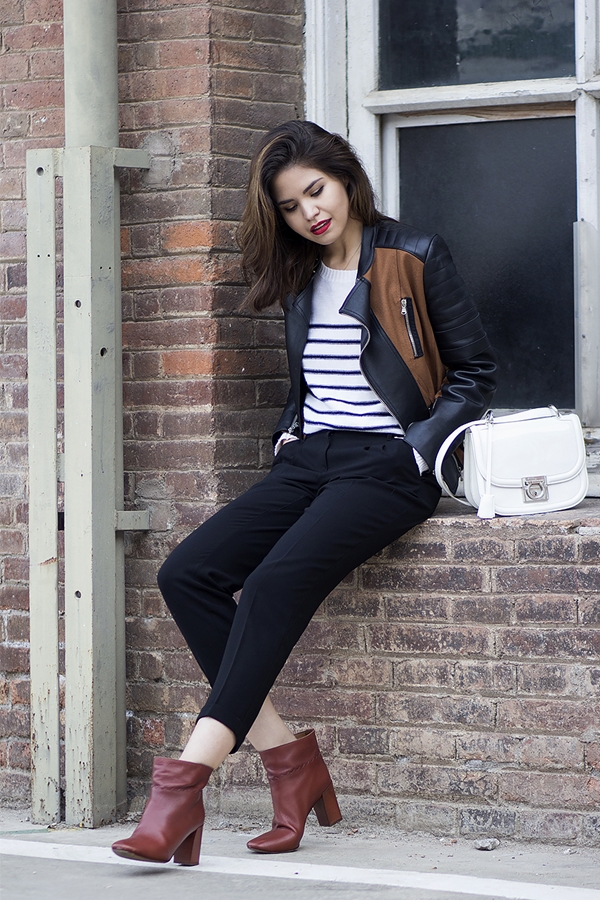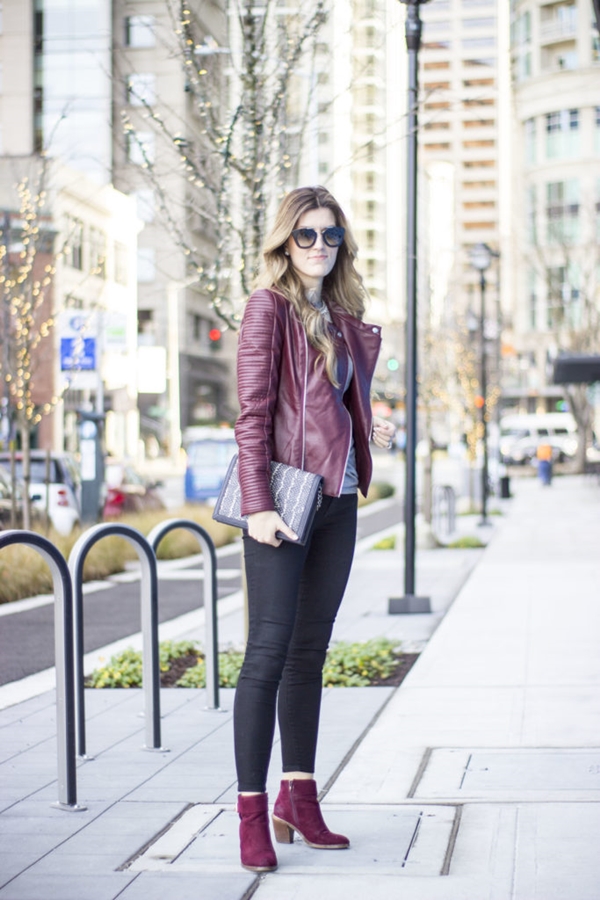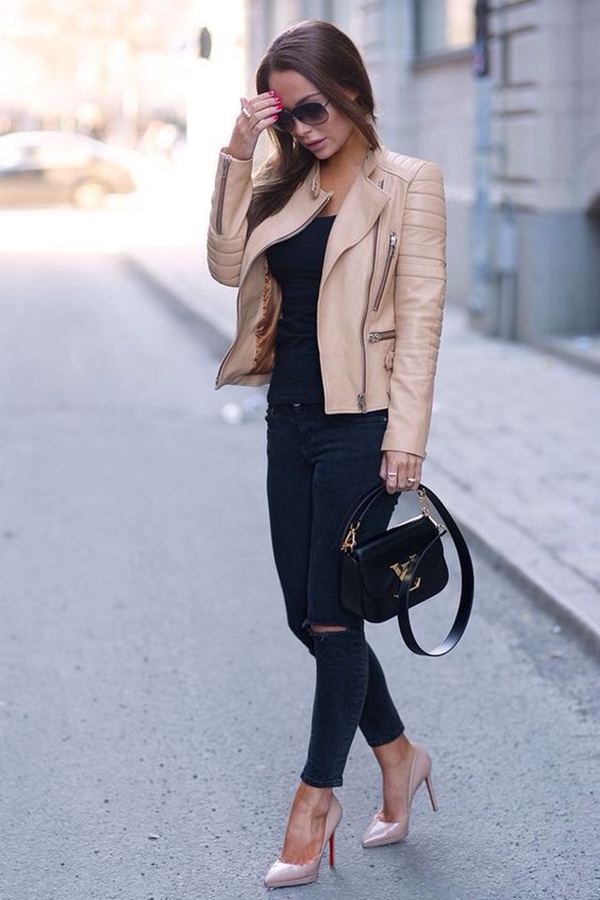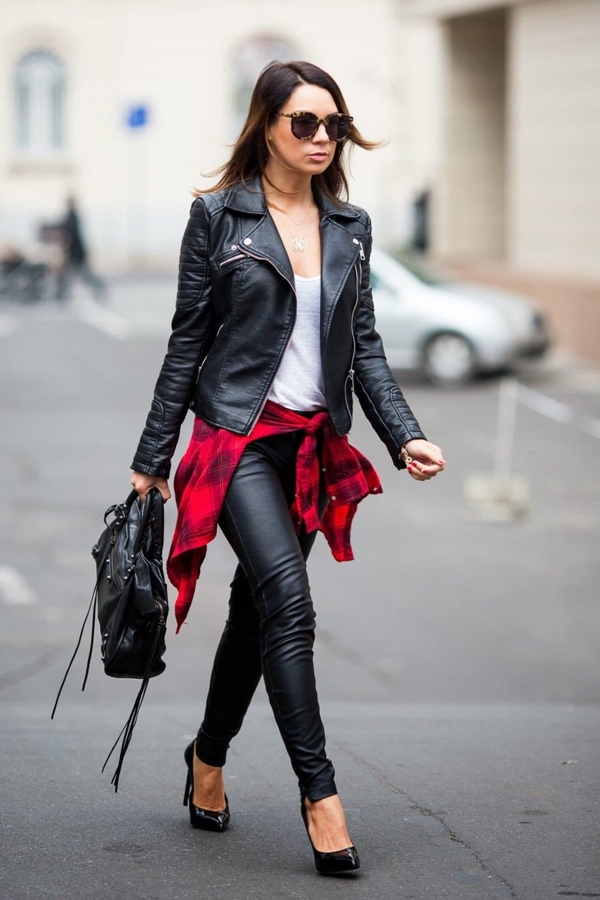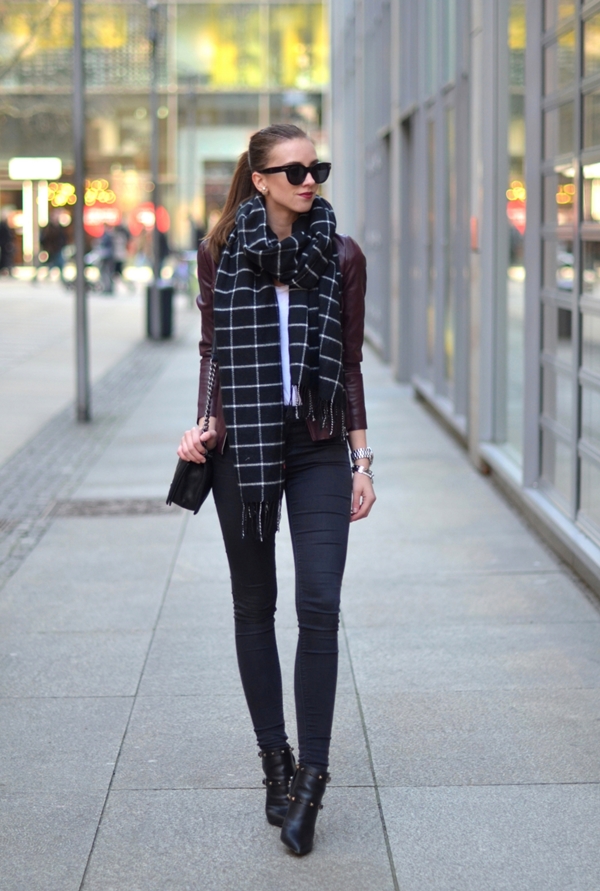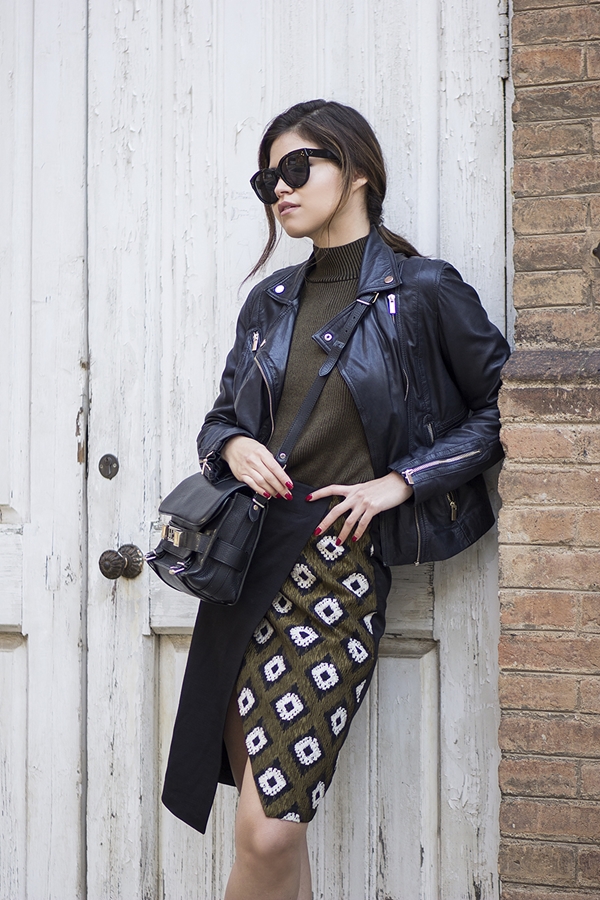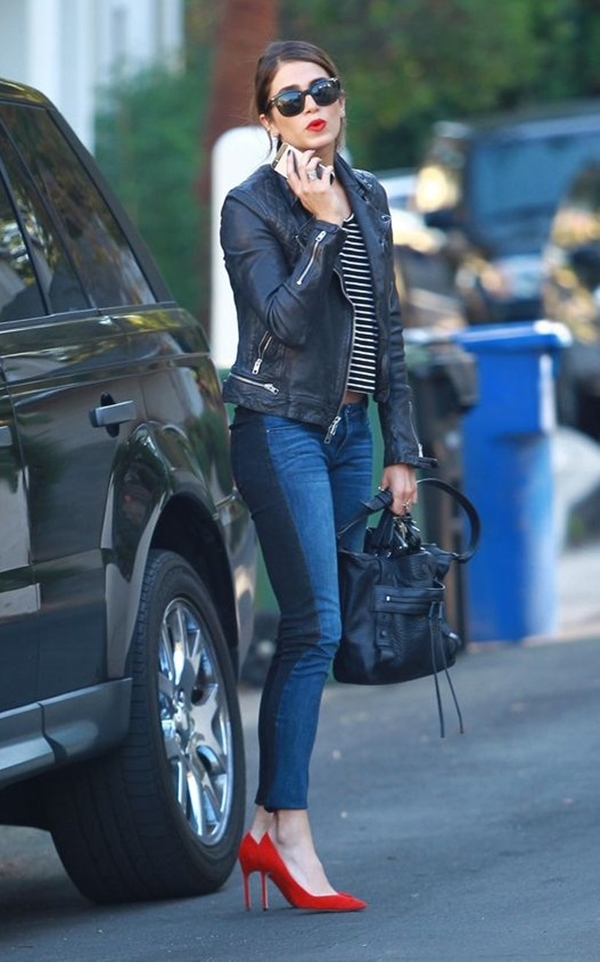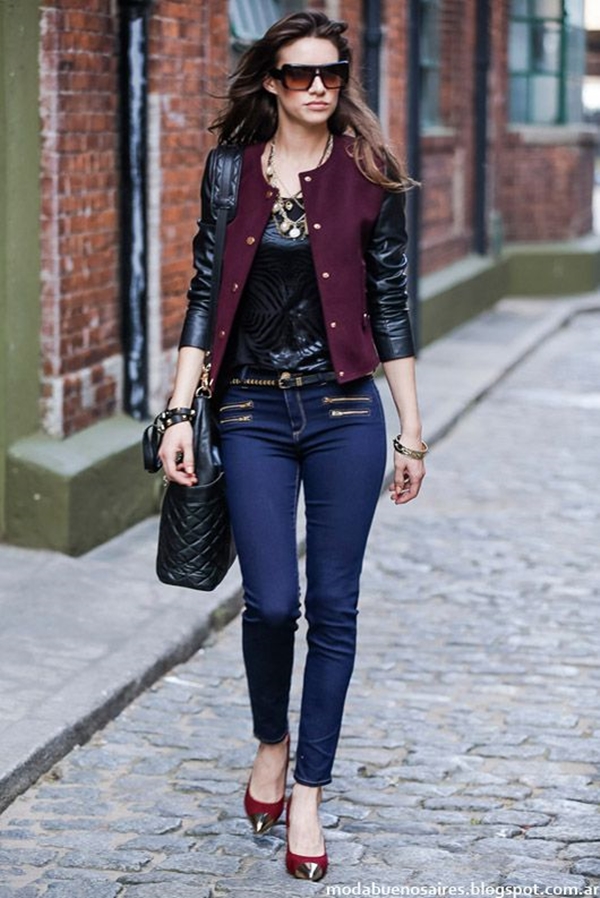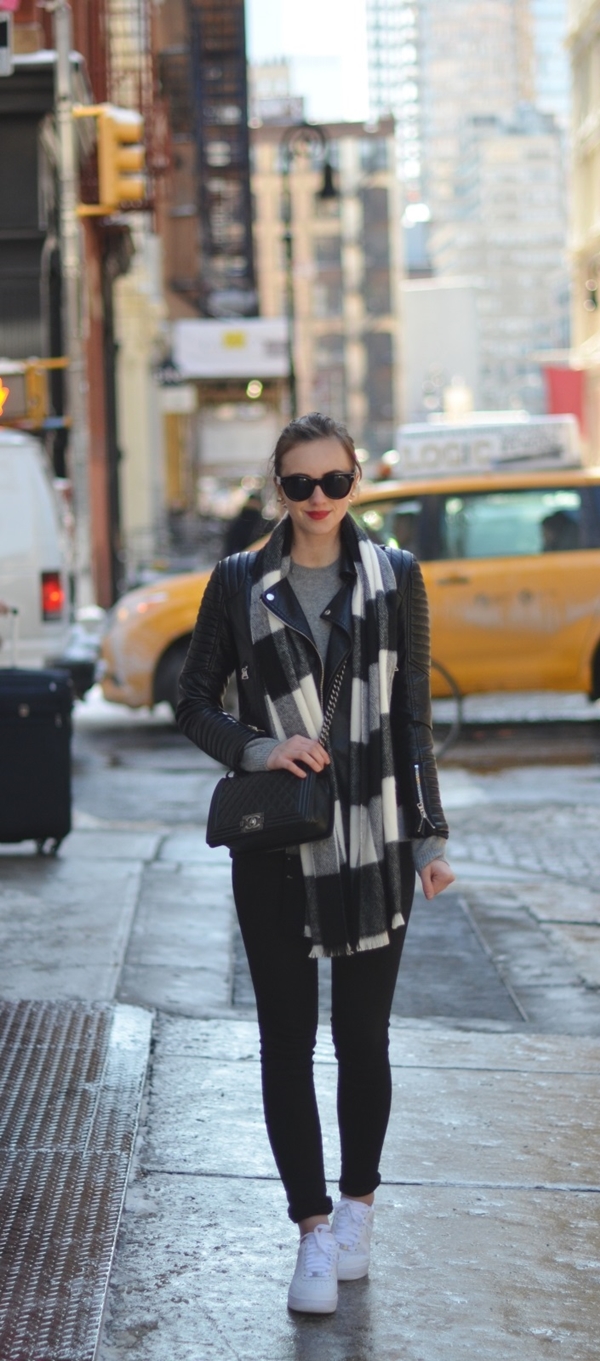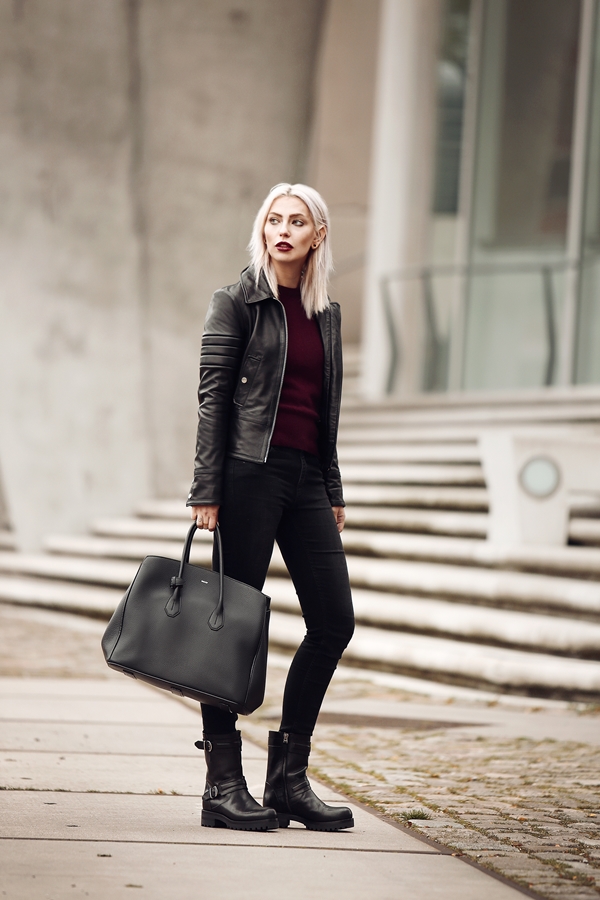 So many looks! And now you are confused which one to go for. Well, you have the whole year and every day of every season, so I would say go for all of them. Where else to show your vogue other than your workplace?