No wonder when it comes to business outfits, we always rely on bland, boring and dull combinations. How many times did you wake up early, singing with joy, using that extra time to style a non-boring business outfit? However, our passion for fashion has taught us one thing, if you wear beautiful, to feel beautiful and confident. Let your love for all sartorial things be out and utilize that extra minutes to style non-boring business outfits to look confident. Bring out the fashion monster out and get inspired by these 45 non-boring business outfits to look confident.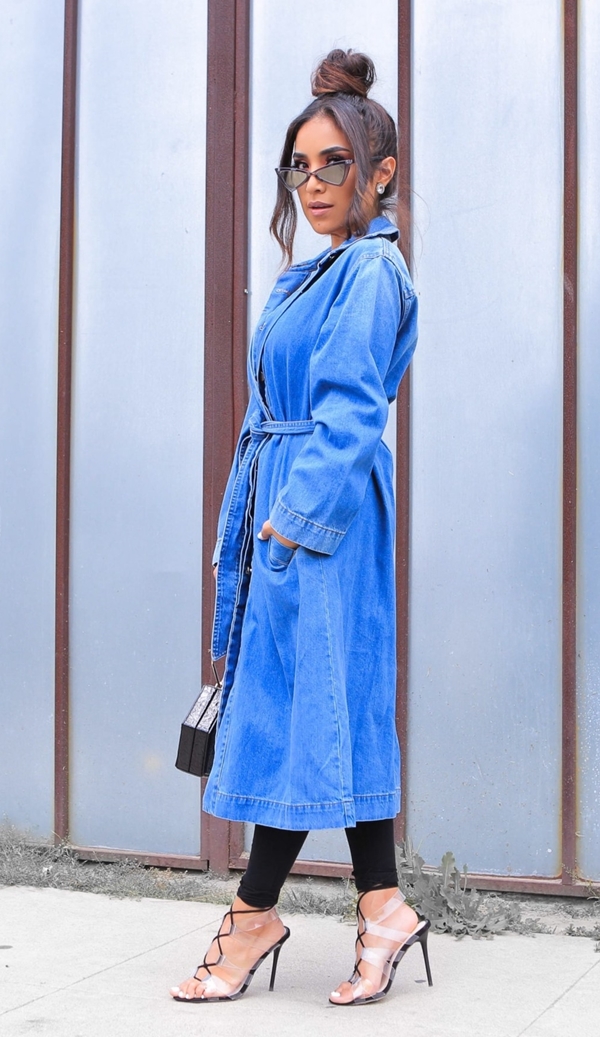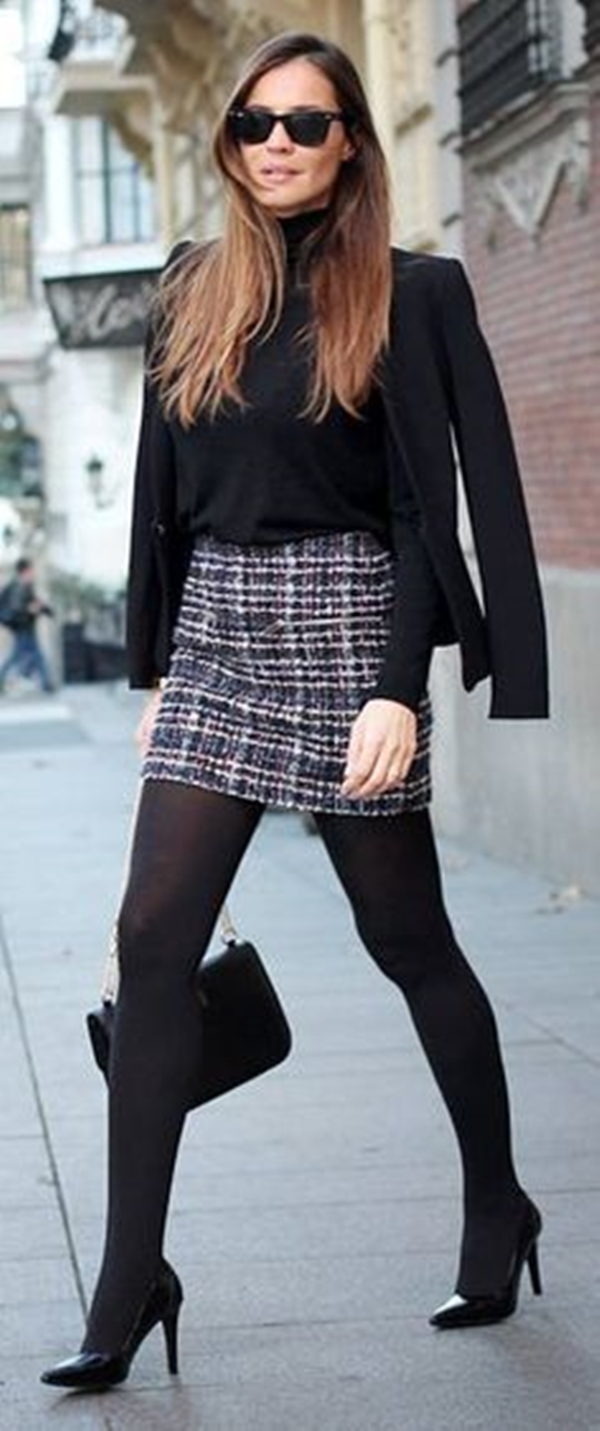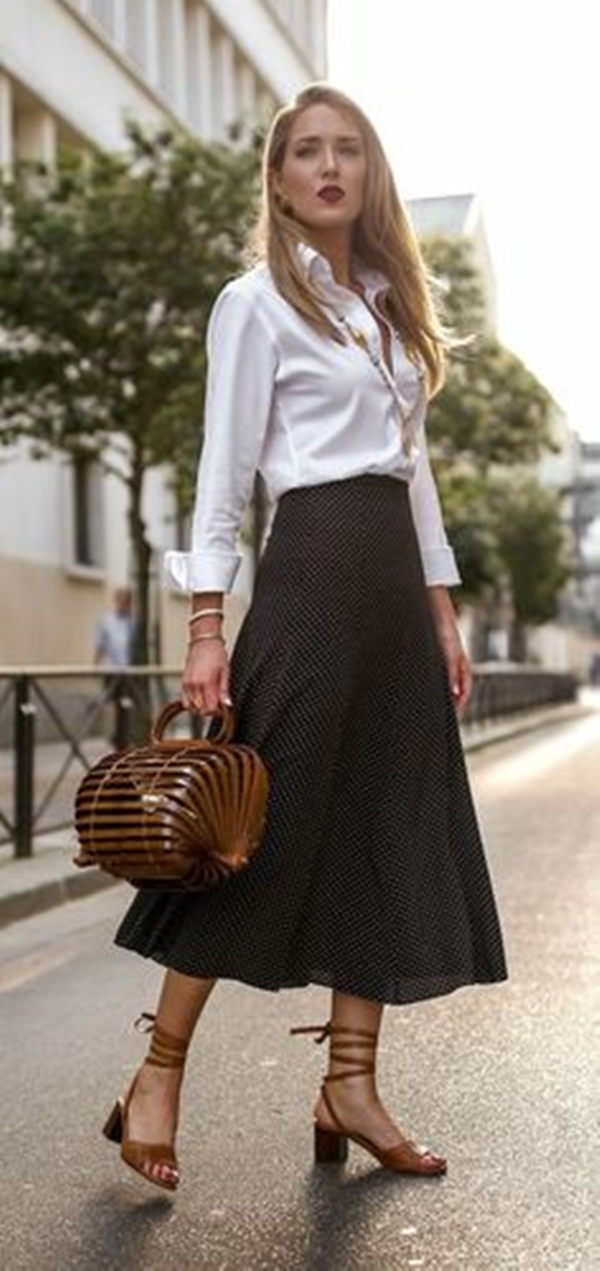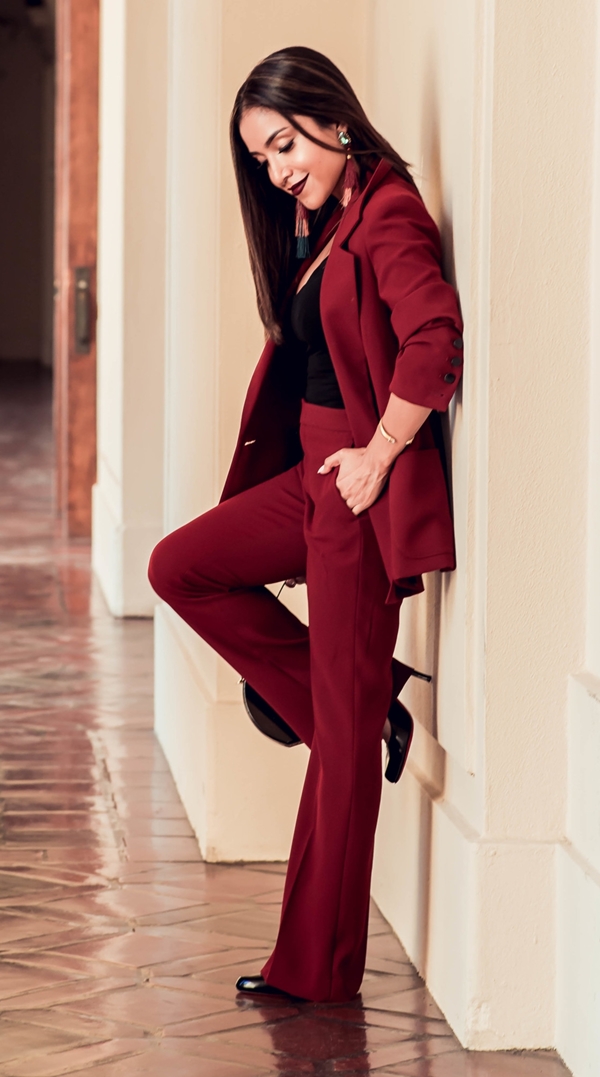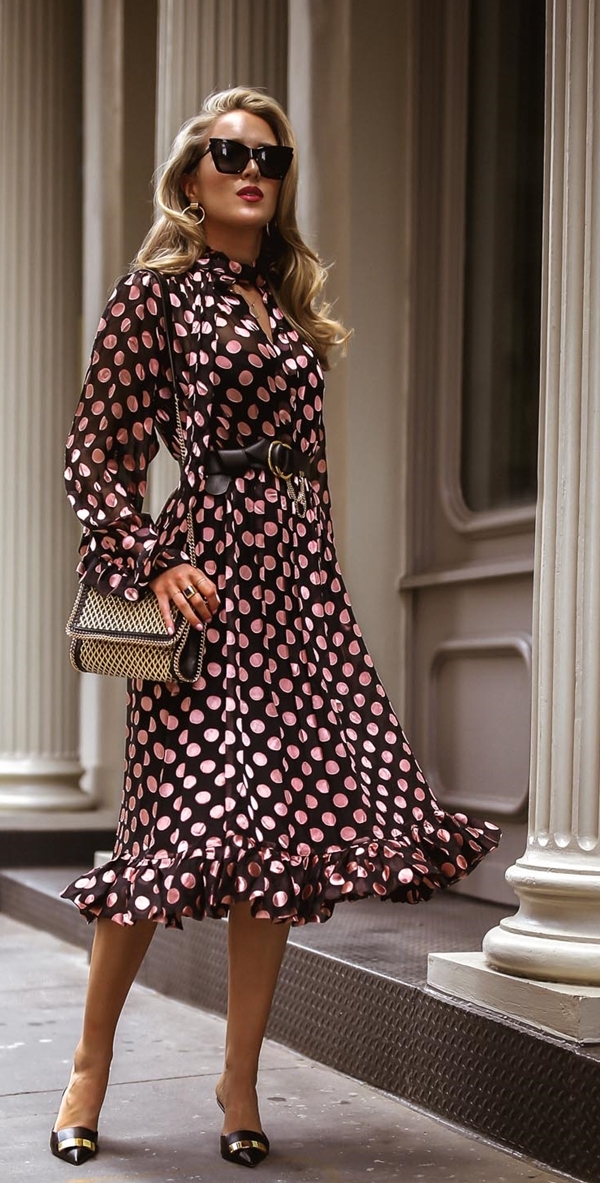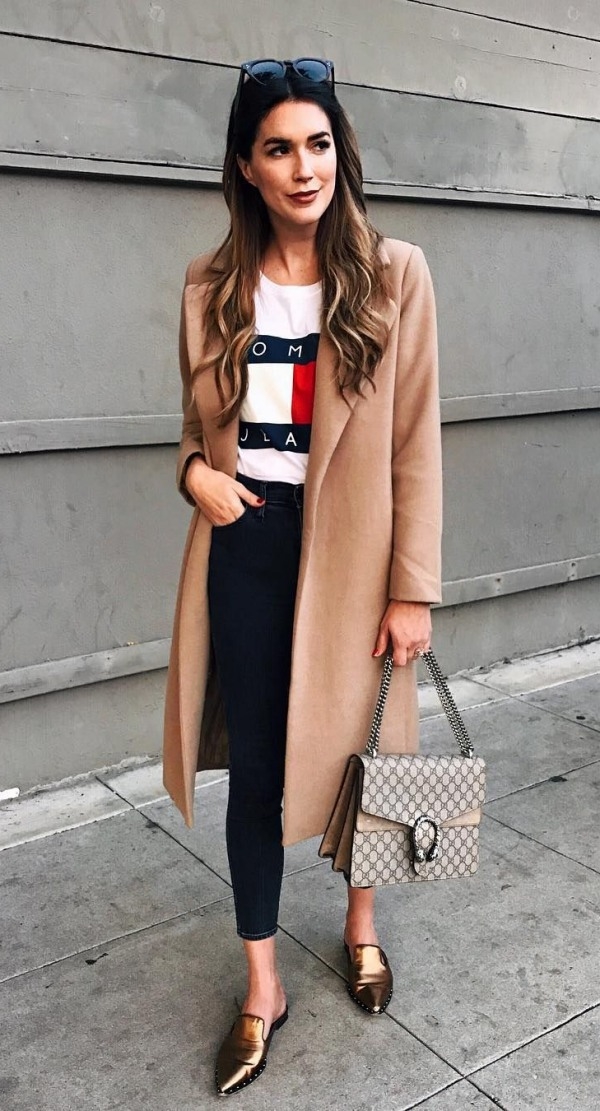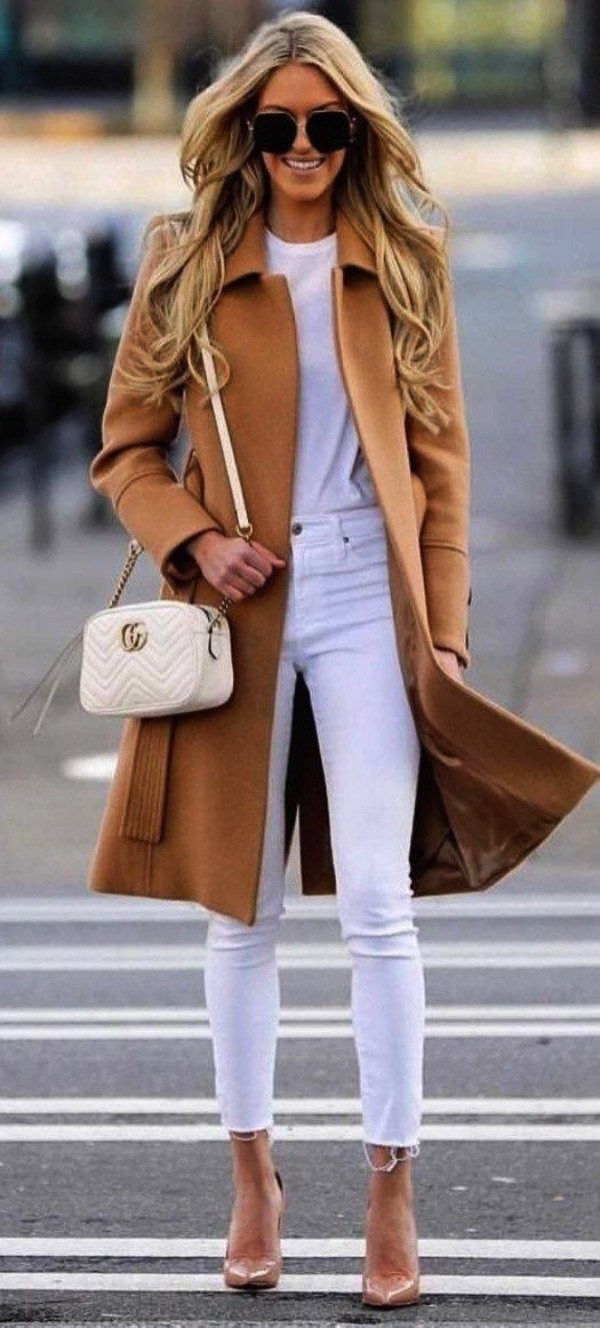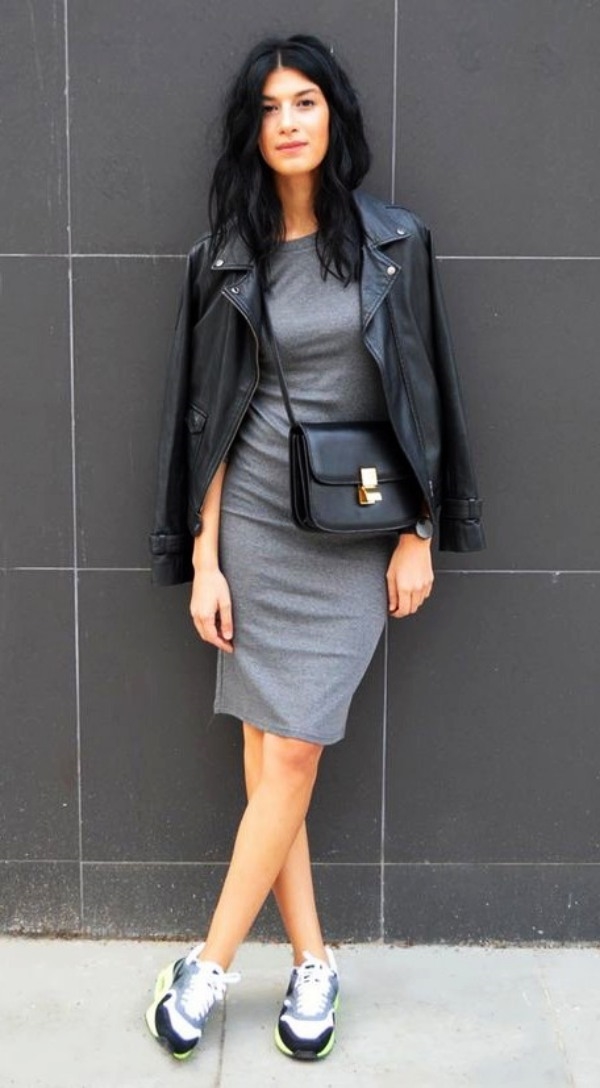 Non-Boring Business Outfits To Look Confident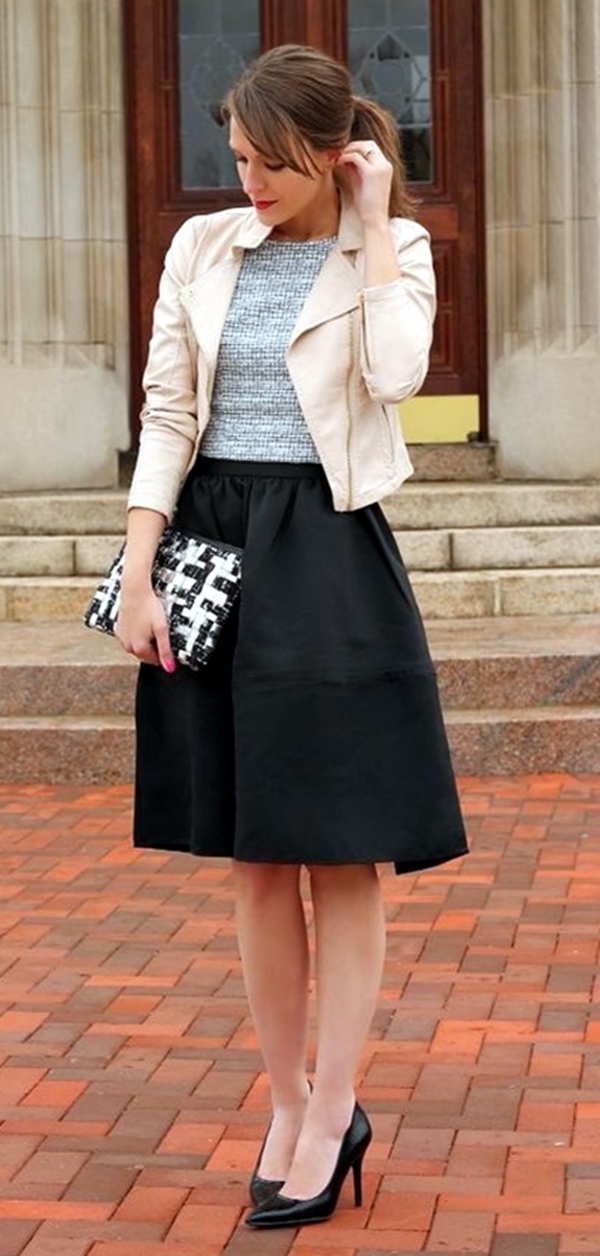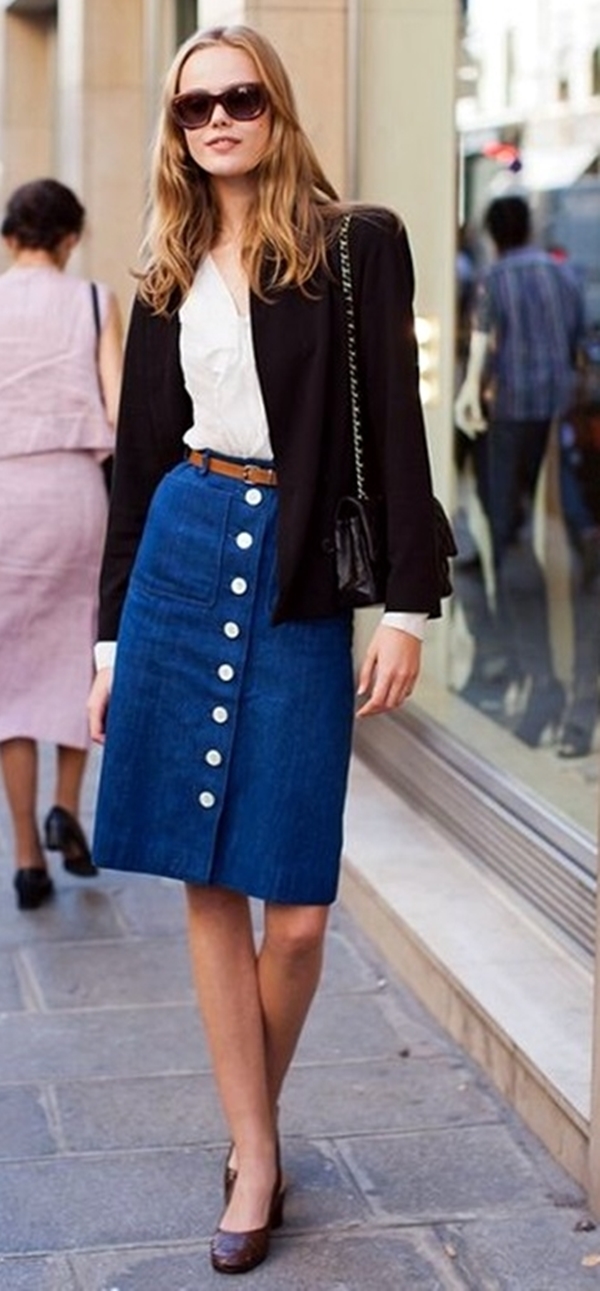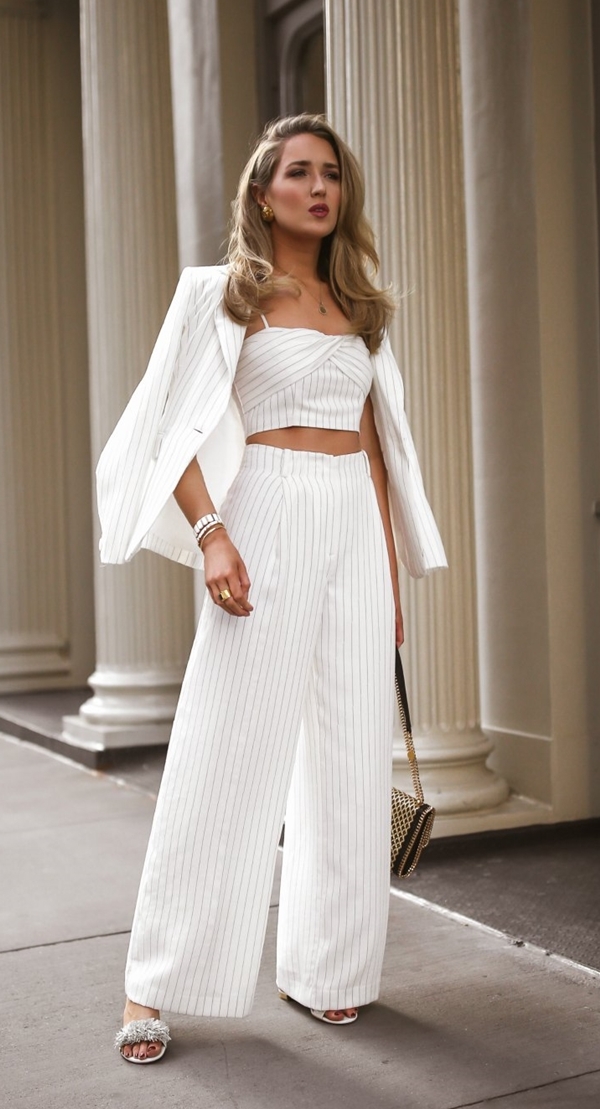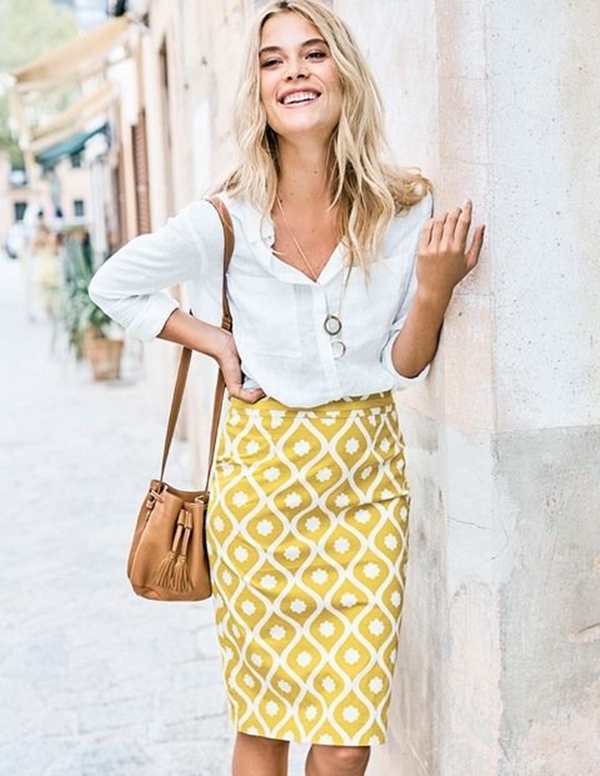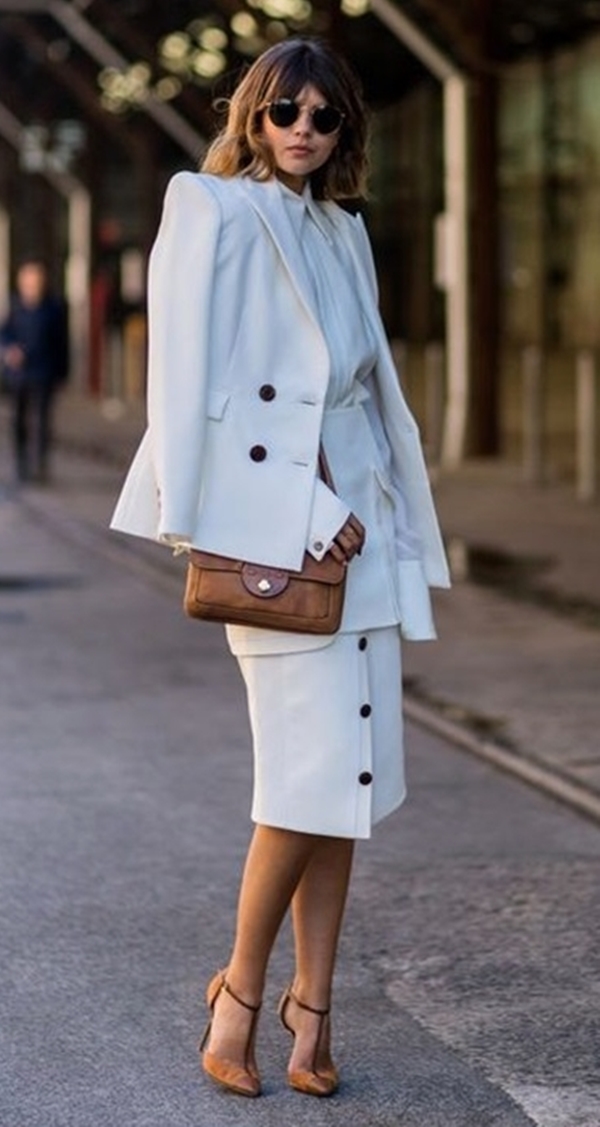 The Classic Black
Classic black is always considered as boring Monday to Friday outfit, but why not put our creative minds to our outfits. The mundane black pant-suit is most likely to look less boring if you add a few pieces of statement jewellery. Remember, it's all in the details! Bold bright colours can possibly make non-boring business outfits to look confident and classy.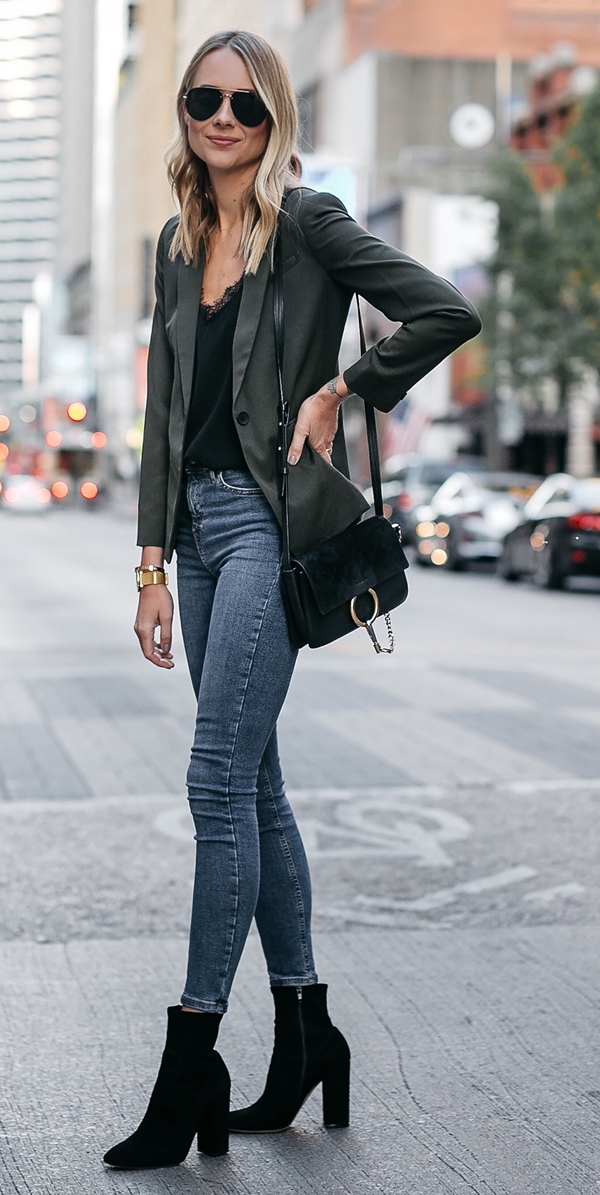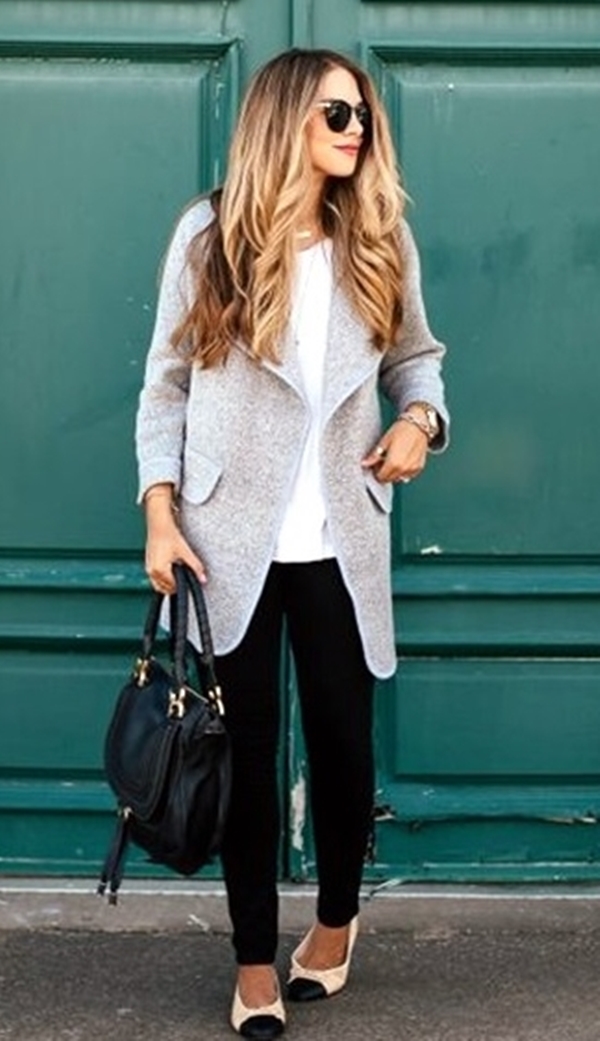 Casual Chic Look
Casual chic outfit calls for jeans with a silk blouse, it's the easiest. The options for blouses should be that are "Office Approved" or "Office Appropriate". Accessories like handbag, heels, blazer play their role very efficiently and effectively making the outfit completely non-boring and funky.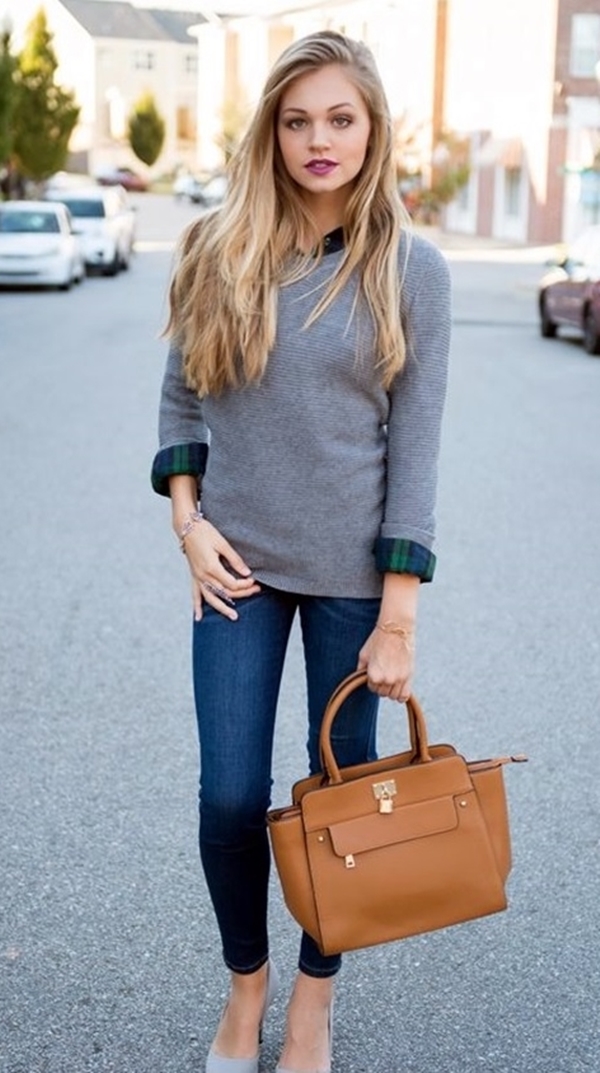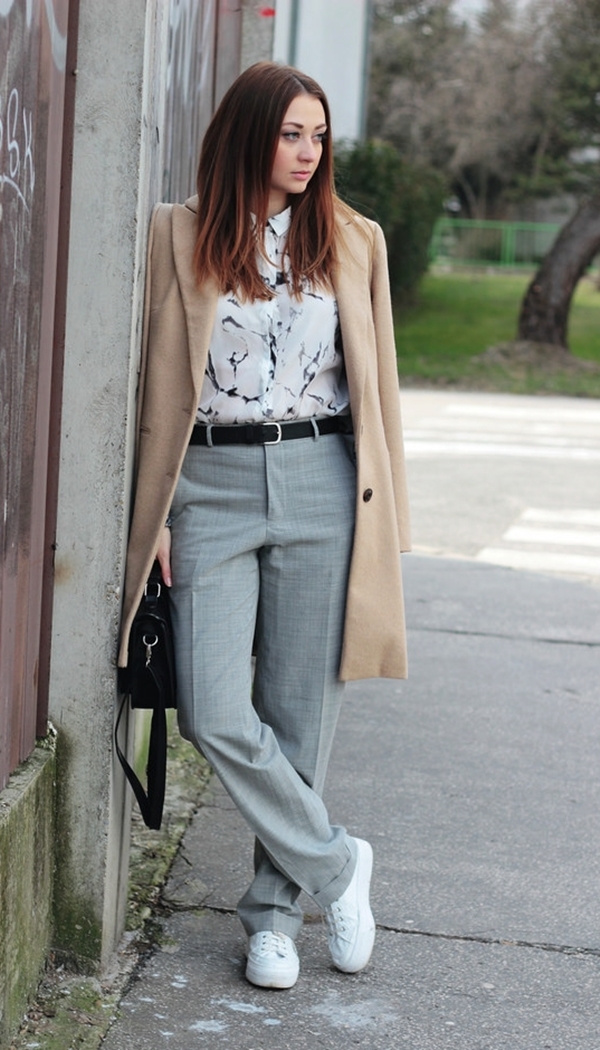 The Carefree Look
Are you one of those lucky employees where work outfit does not have to be boring and appalling? Carry a carefree chic look to the office, wear skirts with tucked in button shirt or wide leg pants with T-shirts. These cool outfits are non-boring business outfits to look confident.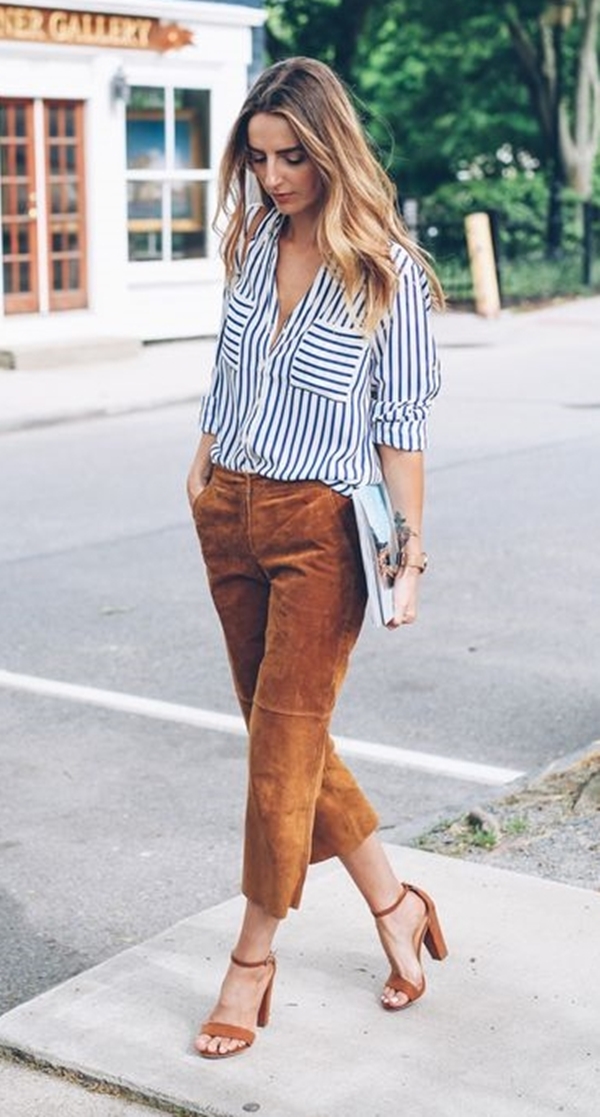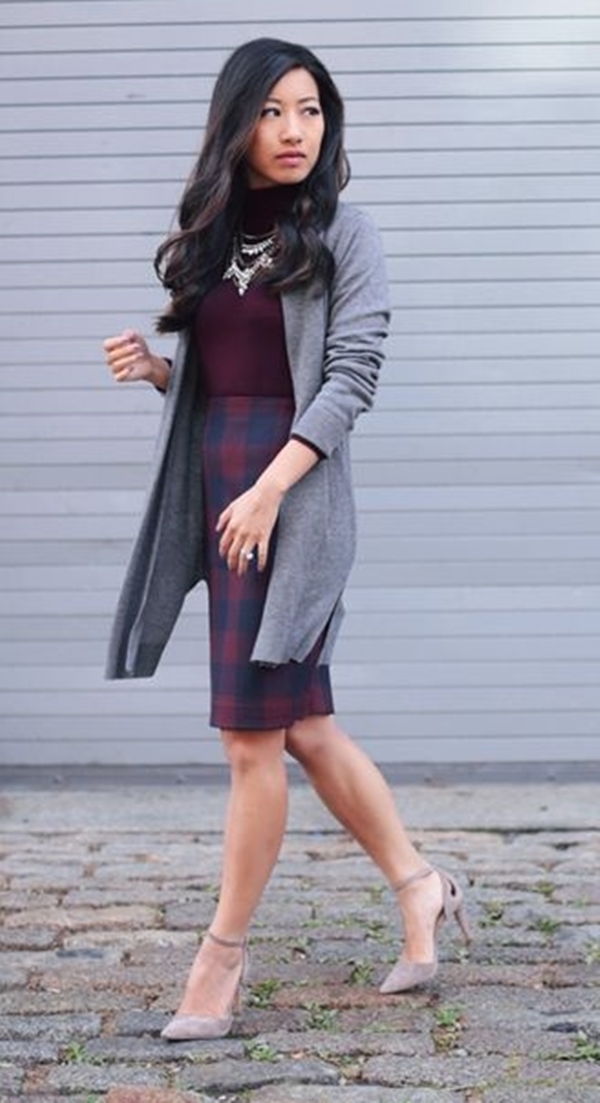 Glamorous All Day, All Week
Glam is for all the boss ladies that run the show. There are some outfits that are perfect for 9 am to late night dinner party. Pencil skirt with high heels and bright lips is complete glam outfit example. Ladies don't be afraid to flaunt it. For the special cocktail party, these are some sexy dresses that would not disappoint you.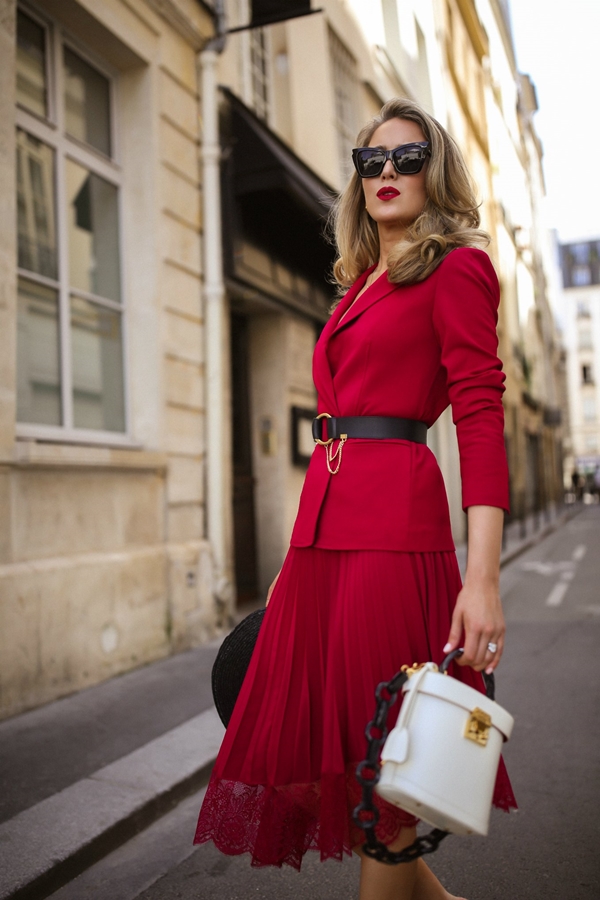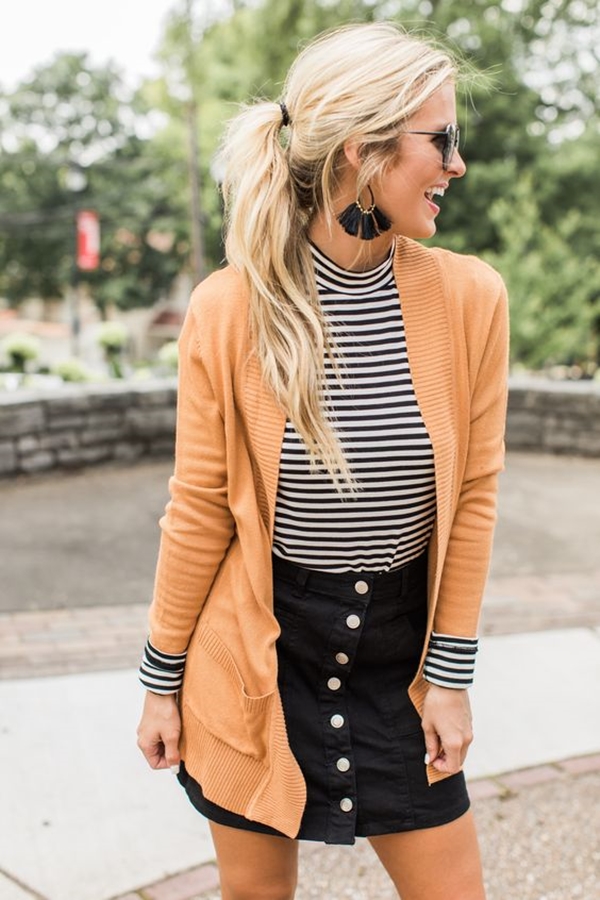 Seasonal Touch
Winter is my favourite fashion time. Long cardigans, Cashmere Sweaters and trench coats, they all add extra sass and edge to the boring outfits. Bright colour blazers when colour coordinated with oxford shoes or boots makes office outfit non-boring business outfits to look confident. During summertime, sweating and humidity can be challenging but don't you worry, we have got it covered.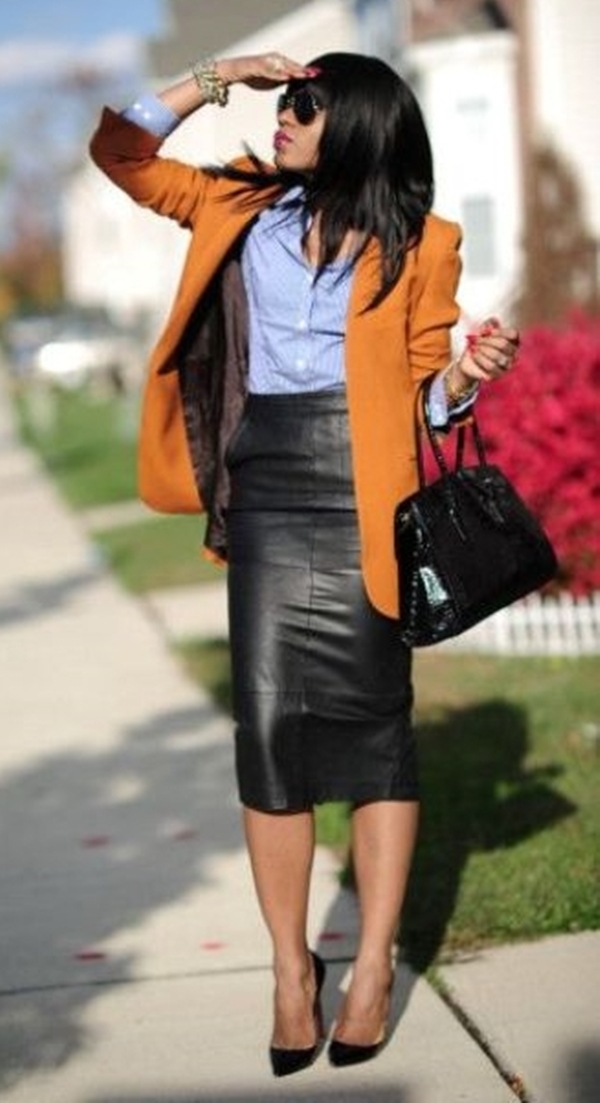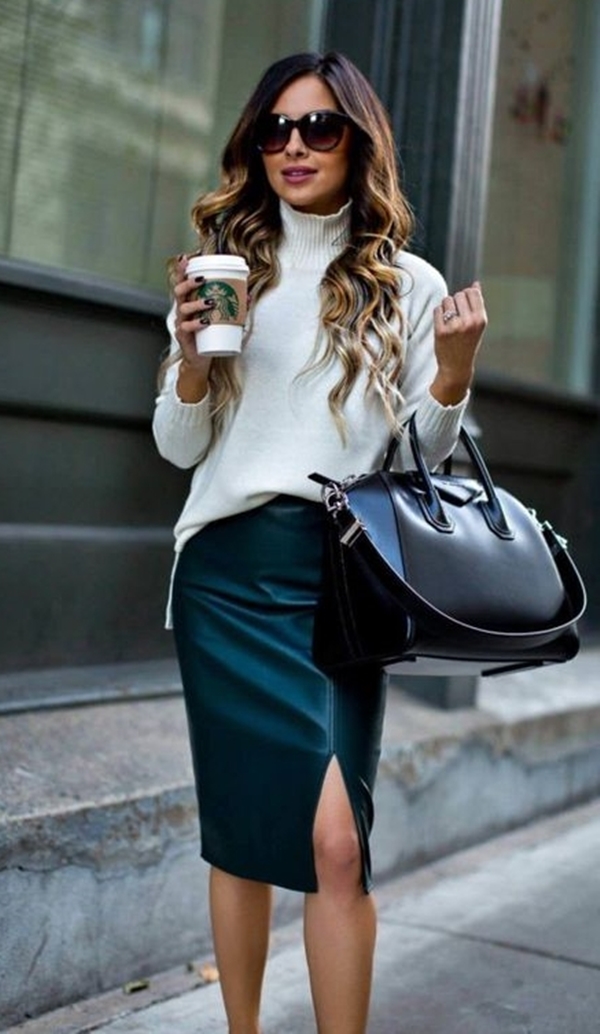 Sophisticated Structured Blazers
Always experiment and have fun with clothes. Structured blazer comes in so many designs, pattern and colours. Always dress according to your work environment, personality and job. Media and fashion industry call for a classy work outfit, while for other profiles, sophistication never goes wrong. A watch is perfect when you just not know what to wear or how to accessorize.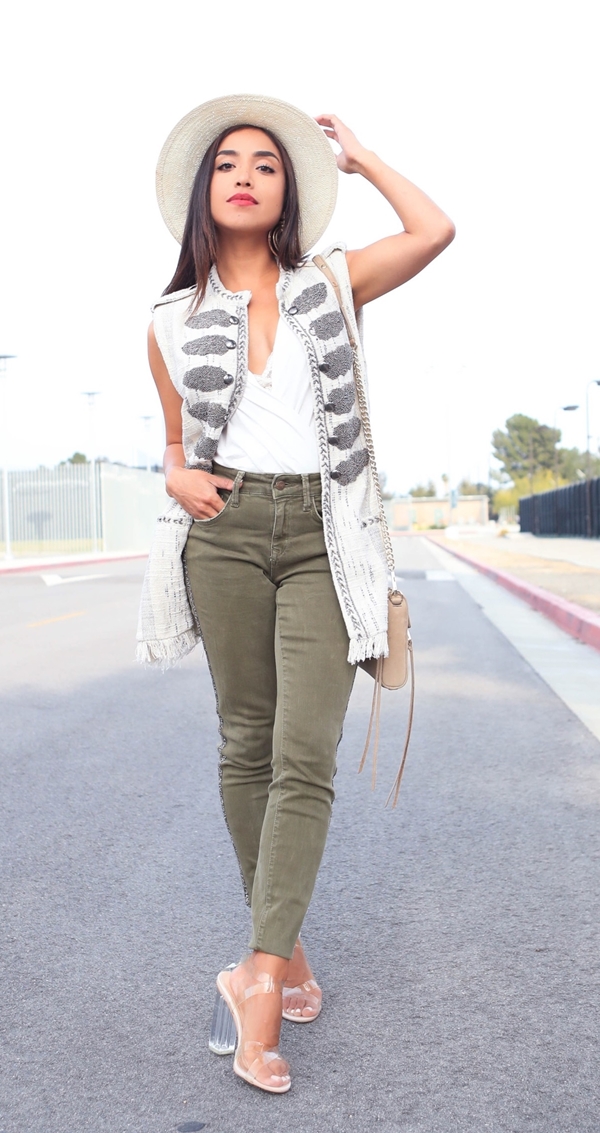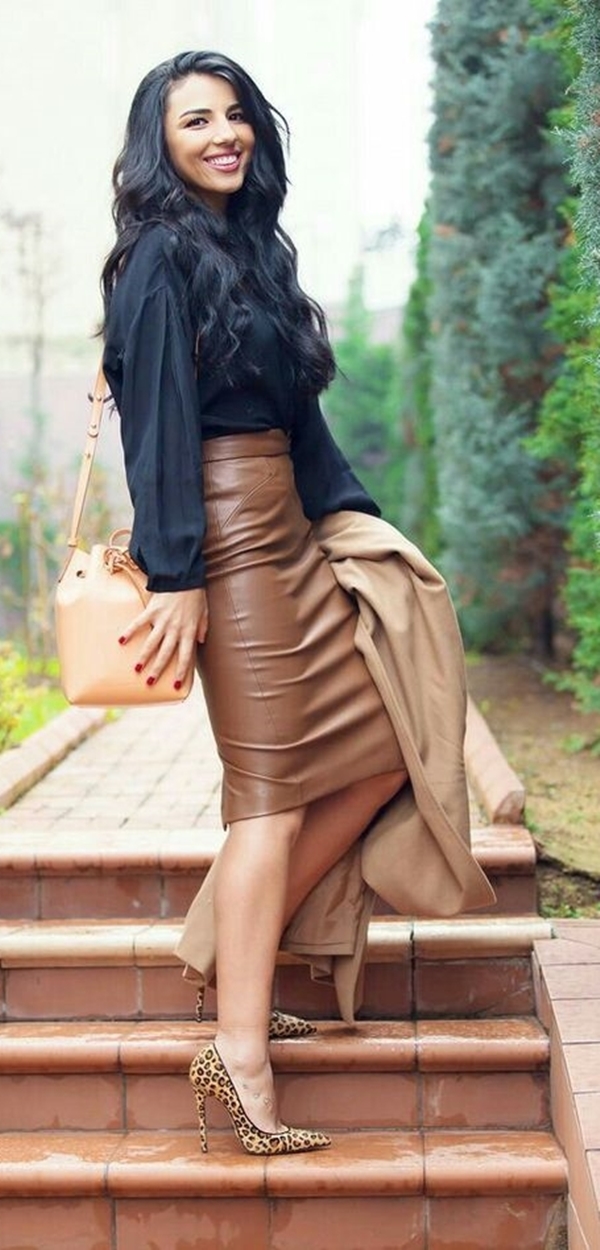 Feminine And Simple
Dresses are perfect non-boring business outfits to feel confident. The length of the dress should be a few inches below the knees. Choose any dress that flatters your body. If you wear good outfits, it gets reflected in your confidence. Dresses like a sheath, A-line, skater are feminine and simple. Your dressing style creates a lasting impression, make sure you put your best forward.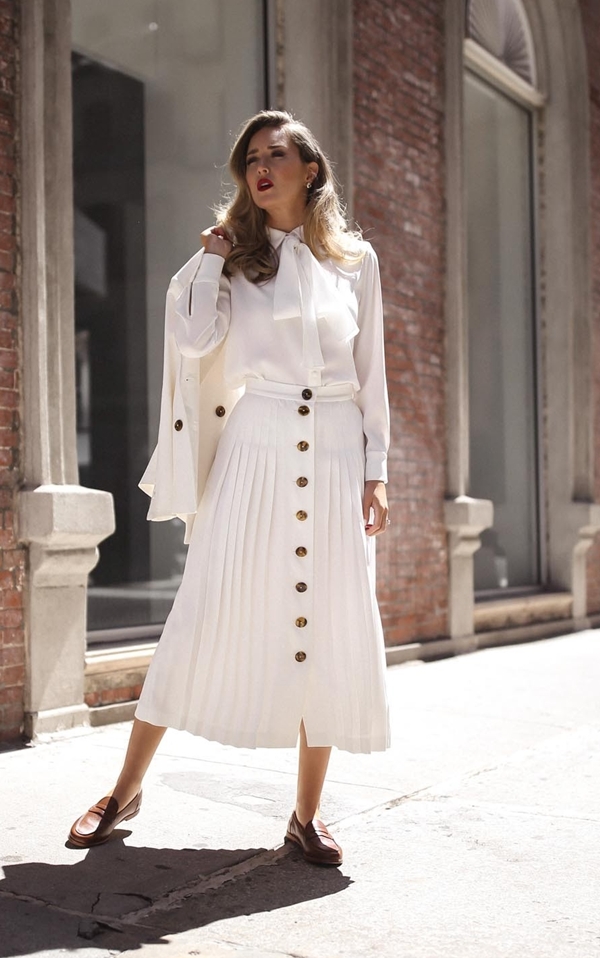 Slight Edgy For After Party
There are days when you just want to rush for a cocktail party or a date. Which calls for slight edgy non-boring business outfits to feel confident and sexy. Wear statement necklaces to turn simple outfits to a great after party outfit. This style is most creative one and requires few extra minutes in hand, early morning.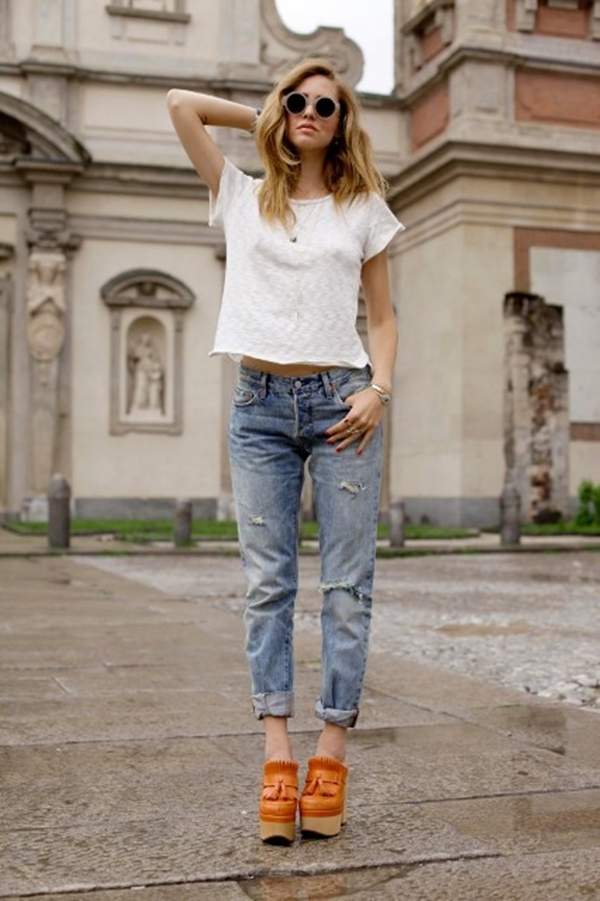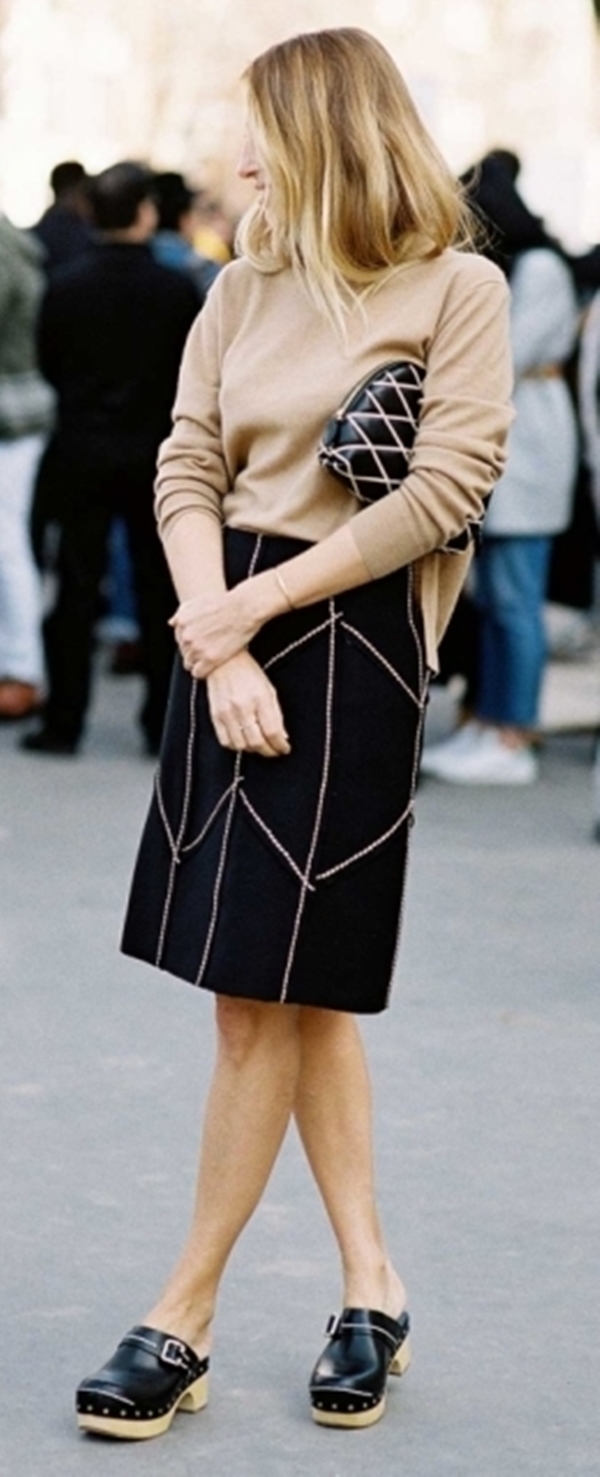 Switch Your Style
Switch and experiment with your style. Try different dress types, colours that match your personality. If you regularly wear the same type of clothes, it can get monotonous and boring. But yes, comfort first! No matter what "trend" is, the first priority should be what makes you feel beautiful and confident.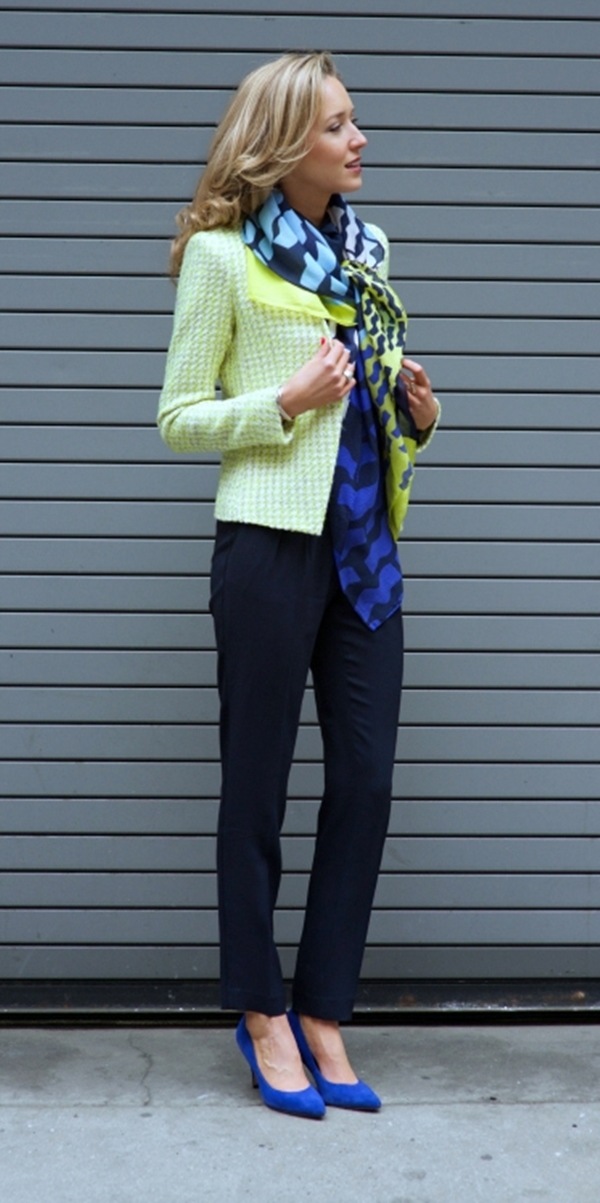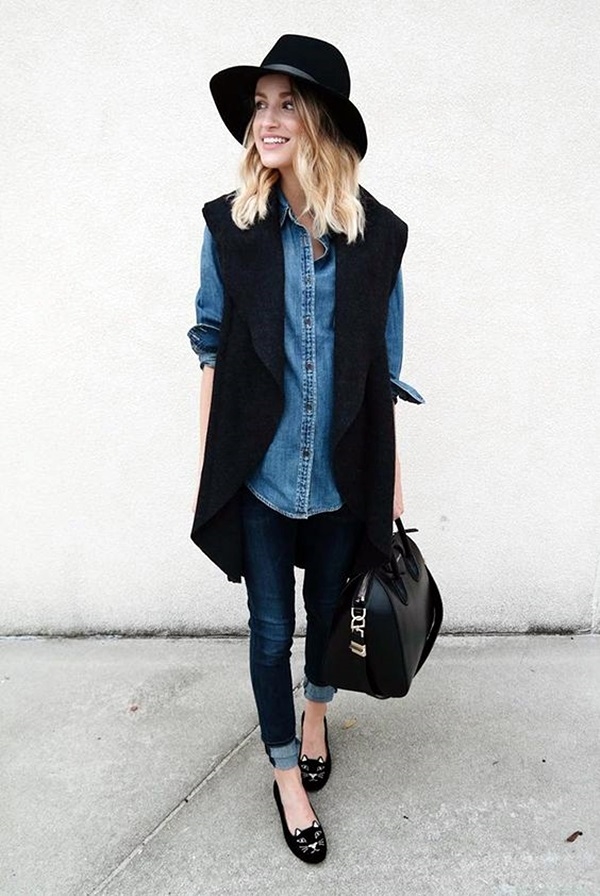 Hairstyle Plays Important Role
Adhering to one hairstyle can get boring sometimes, try different hairstyles. A hairstyle can change the entire look. If you braid regularly, there are so many different styles like Fishtail, Waterfall, French style and so much more.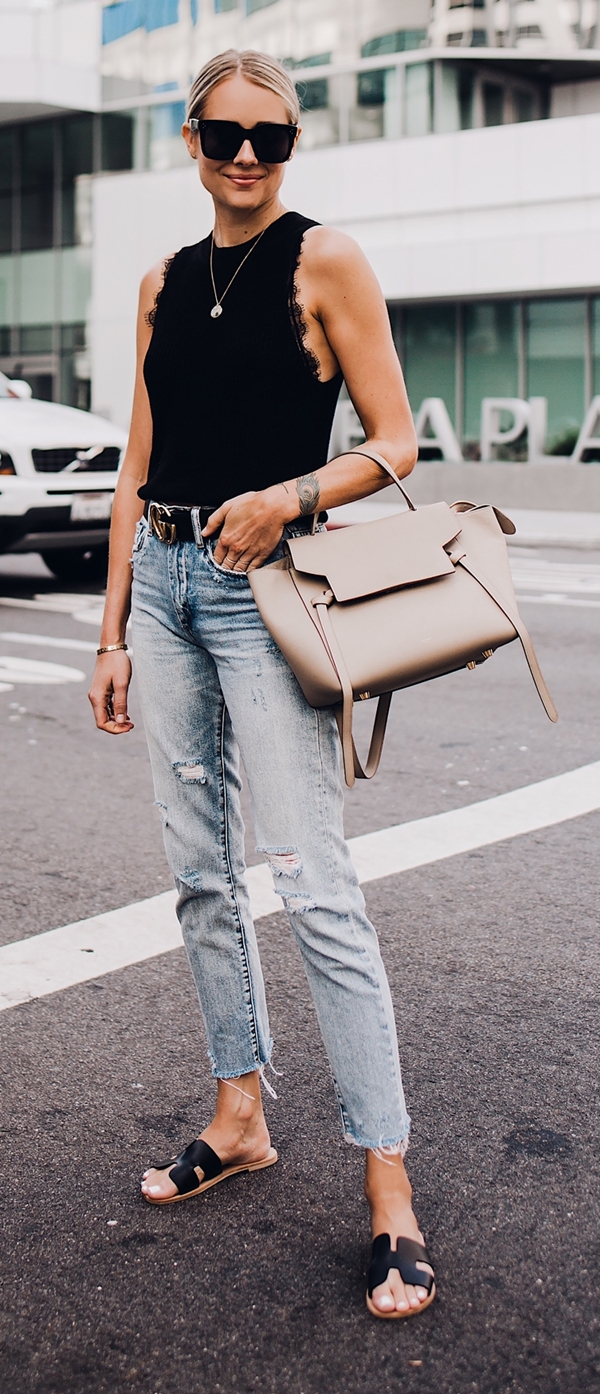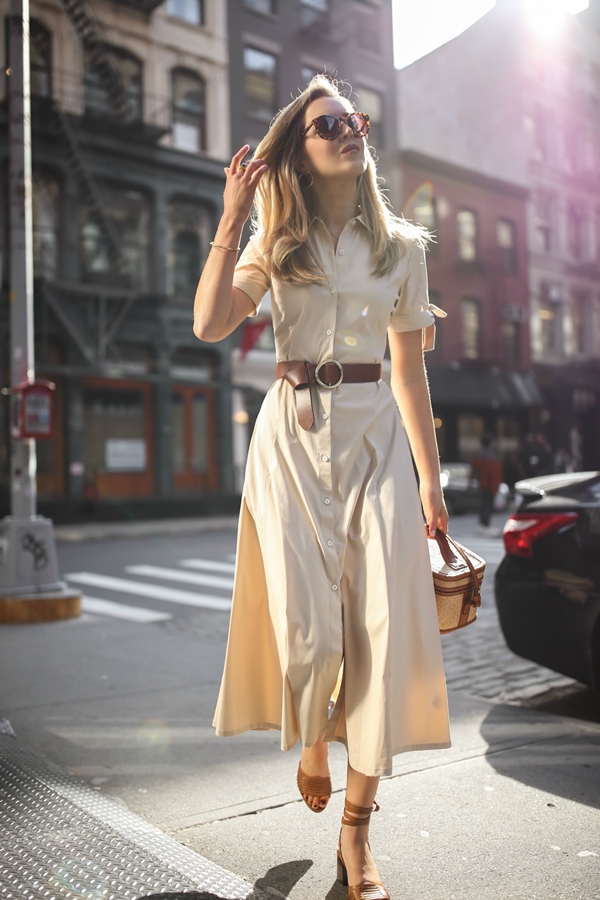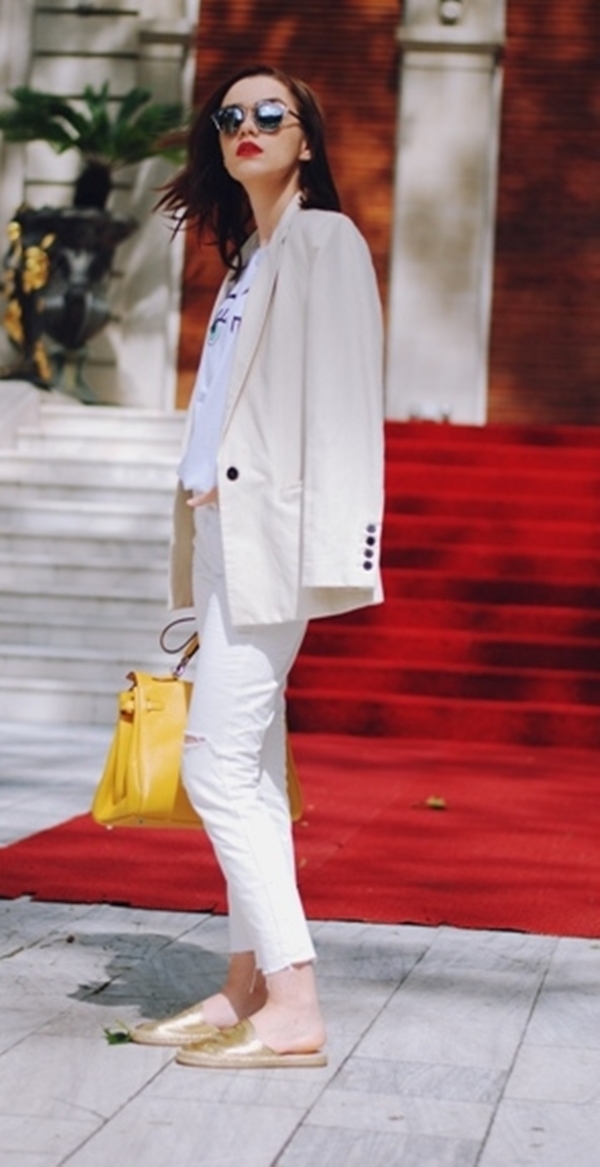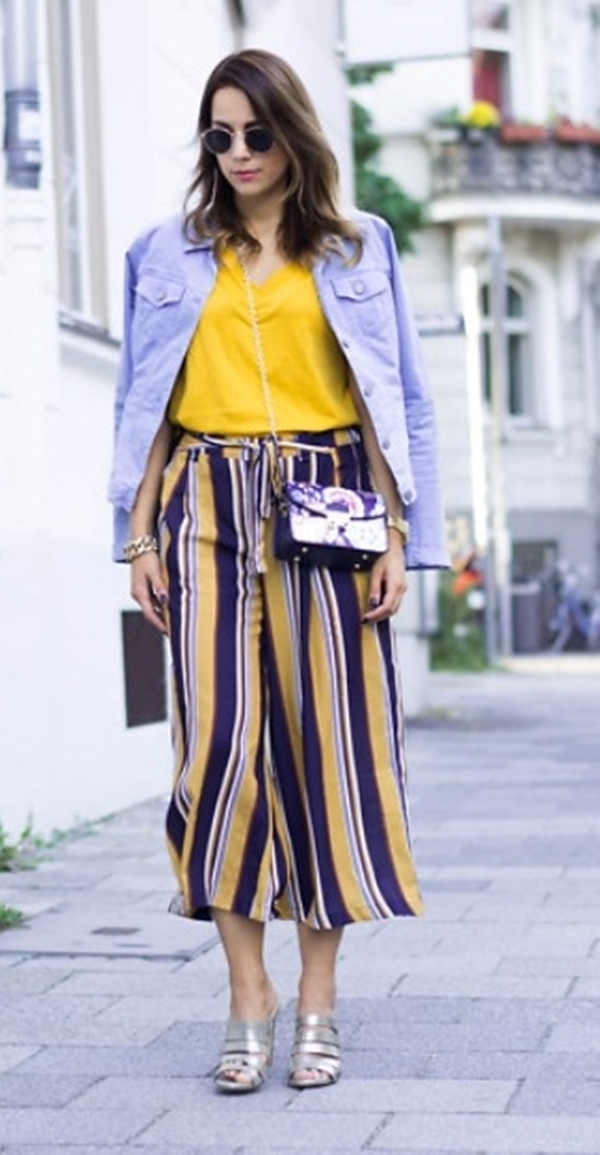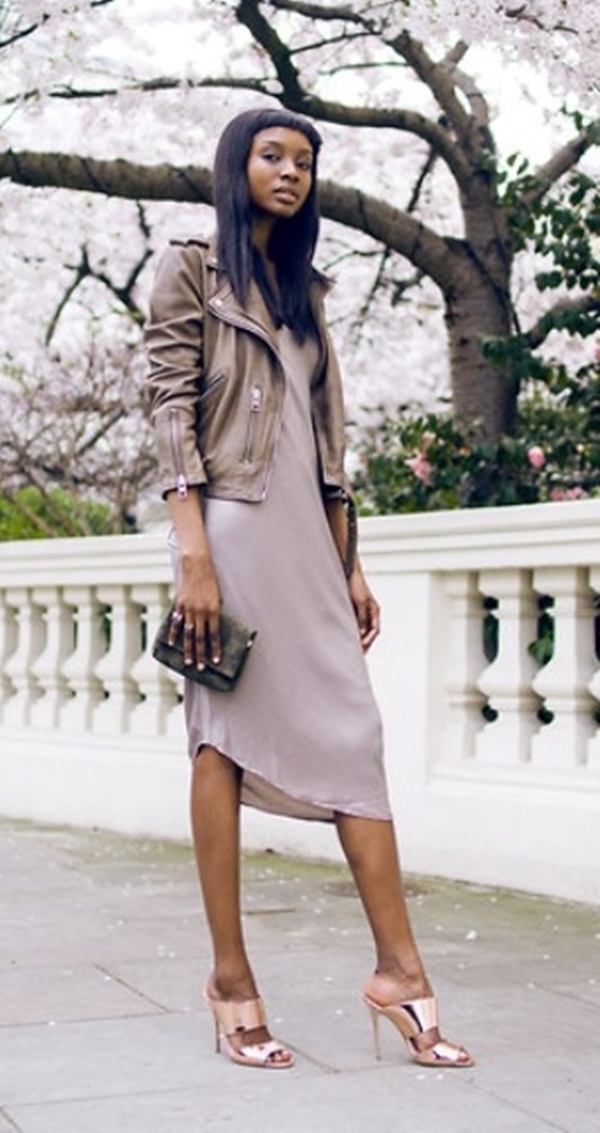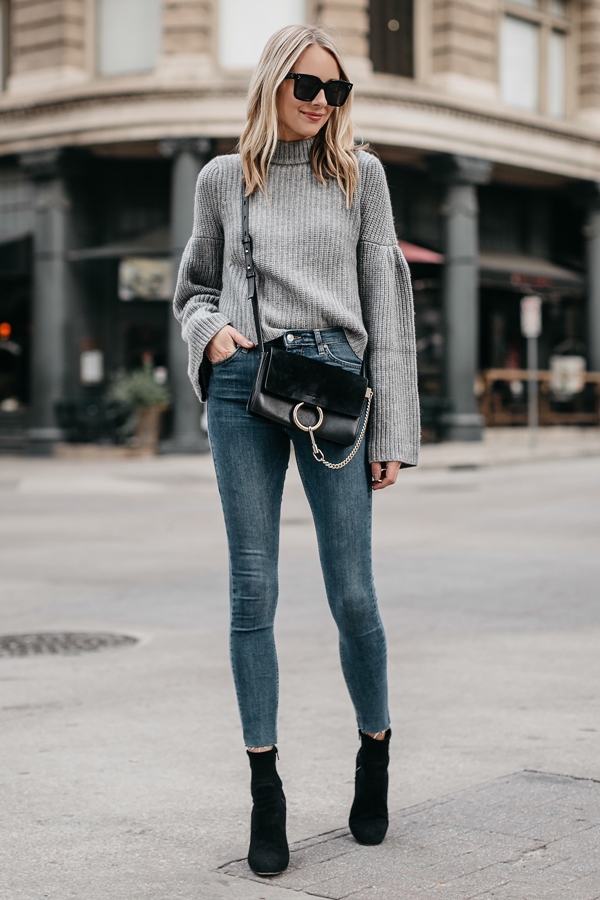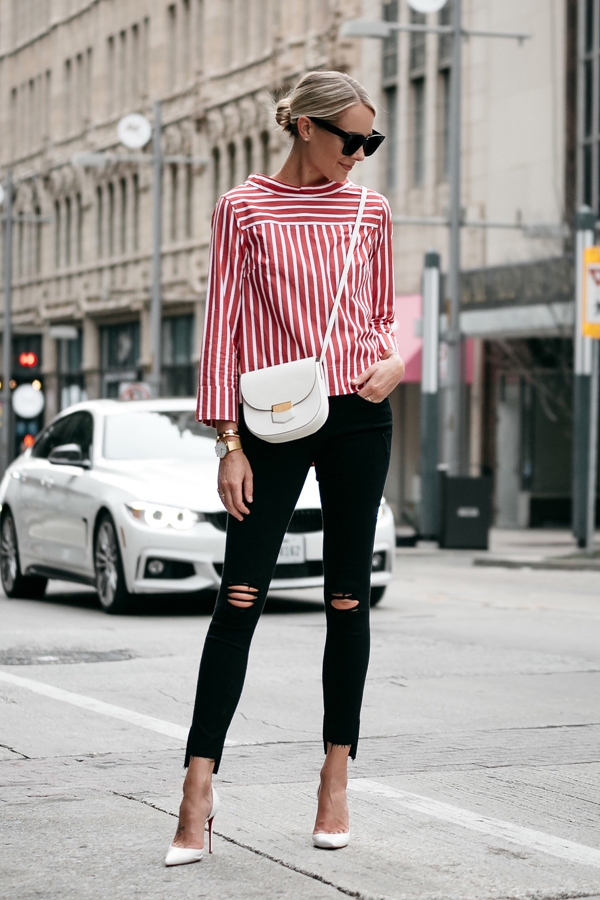 Women are blessed when it is about fashion, they are spoilt with choices and pampered with options. These are simple and non-boring business outfits to feel confident. A good dressing style is a key to create lasting impression in office.