A flawless headshot can leave a lasting impression. The success rate of a photograph does not depend solely on the photographer but on the subject as well. A little preparation in advance can make a significant difference. 
A picture will say a thousand words about you, your business, and your brand. It is essential to understand exactly what message you want your corporate headshot to convey. Analyze your concepts in detail, then communicate them to your photographer. 
Take your time to select a good location. A group photograph can be taken in the boardroom, while individual shots can be taken in each office room. Advise your photographer well in advance so that they are prepared on the day of the shoot.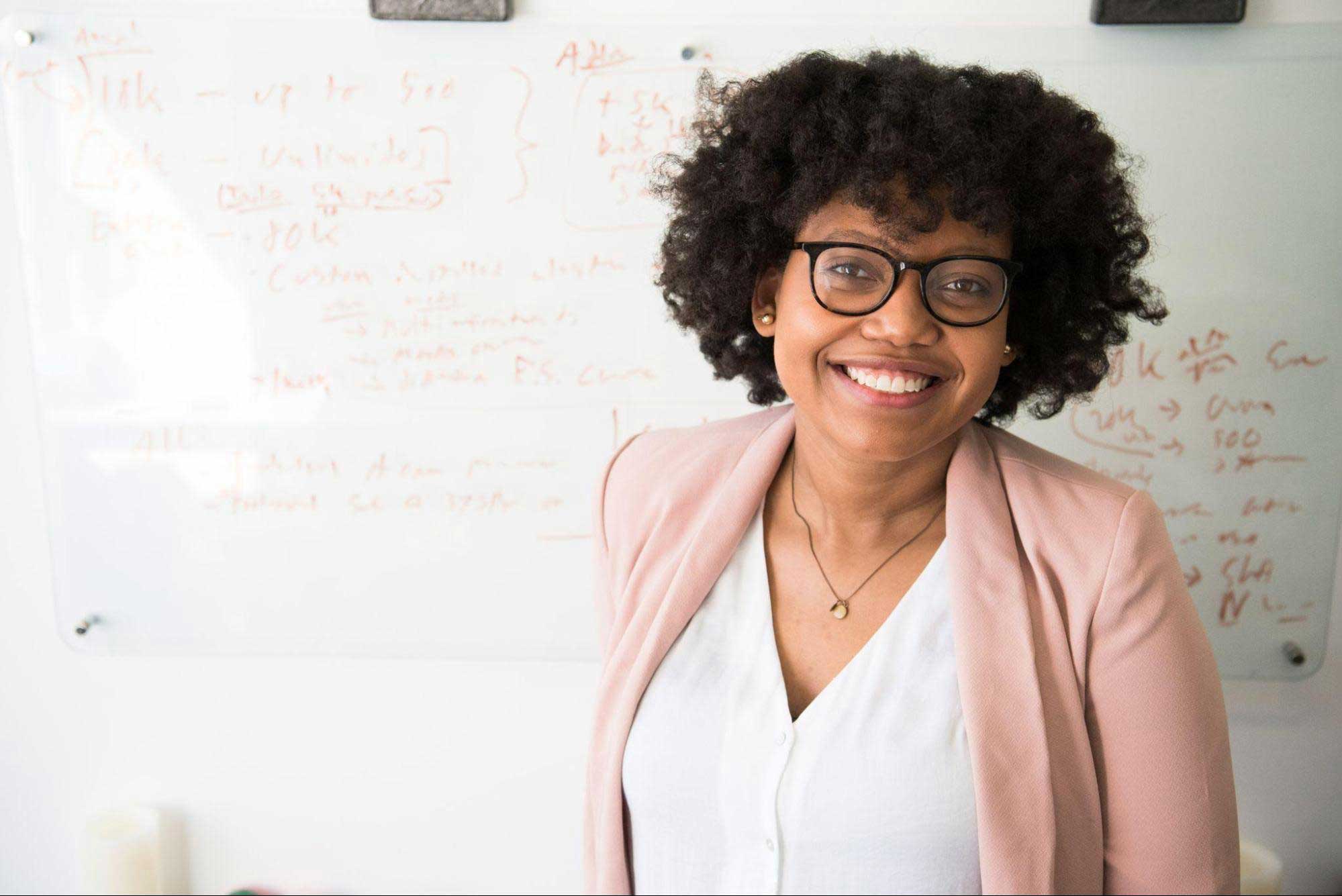 Follow the following tips once your visual objective has been decided.
1. Have Your Hair Styled for the Day
Hair serves to frame the faces of men and women and can highlight their attractive features. Thus, your hair should be kept neat and clean for the shoot. Single strands can be edited out by photographers but they should not be sprouting in all directions.
If you're a man, you might visit the barbershop for your preferred haircut for a presentable look. It is wise to make the visit at least two days prior to the shoot to avoid unwanted sharp strands of hair.
If you're a woman, you can have your hair tied in a tight knot for a clean look. Flying hair can be fixed with hairspray or a professional studio makeover if kept open. 
A simple and natural-looking hairdo will look significantly better in a professional setting. If you need more grooming tips, visit this site.
Also Read: 45 Gorgeous Bun Hairstyles For Office Women
2. Prepare Your Face Ahead of the Shoot
Many people often feel less attractive in photos with nothing but their face in focus. If you're one of them, trust your photographer and prepare your face in advance to avoid hesitancy.
Keep your skin hydrated and well moisturized. Moisturizers with an SPF can cause glare against the camera. Use a basic moisturizer for both day and night shoots.
Exfoliate and moisturize your lips. Rub them gently with a warm cloth and finish with a coat of vaseline or your favorite lip balm. Exfoliate more if your lips are chapped and harsh. 
Men should trim any unwanted beard that makes them look unkempt. It should be completely shaved off if the beard is not a part of your regular look.
Make sure your face is clean-shaven at least two days prior to the shoot to avoid redness. Learn about the different beard styles here and choose your best fit.
3. Create the Correct Make-up Look
The natural make-up look is the best for a corporate headshot. Arrive at the shoot with a clean and moisturized face and apply the make-up at the venue. 
Go for a foundation that matches your skin tone. Conceal your under-eye with a lighter shade than your base and use light blush to gently tint your cheeks.
Avoid using highlighters or bronzers as they might add unnecessary shine to your face. Finish with a warm or coral shade of lipstick. Only use bold colors if that is part of your daily look.
Men can use concealer and setting powder to cover any blemishes or go for a make-up-free look. The image should be a good professional look of yourself so choose what feels natural to you. 
4. Dress in Bold and Neutral Colors
Professional attire is required in a professional atmosphere. Go for suits, ties, and formal shirts paired with proper pants or skirts. Neutral and dark colors are pleasing to the eyes and do not overwhelm the frame. 
Light neutral shades come in white and cream hues while dark ones cover navy blue and black. Style your dress coats with an ironed white shirt and a suitable tie. Match your belt and shoes in a darker tone to go with the attire. 
Avoid wearing patterns and heavy designs which might be distracting and make your face less flattering. Solid-colored and high-contrast outfits such as a white shirt and navy blue blazer or a light blue shirt and black coat, make for a great look. 
In addition, there are tons of other dressing tips to look professionally stylish at work that you can abide by. 
5. Bring Three or More Spare Clothes
Time is of the essence, especially if you have paid money for it. Hiring a professional photographer can be expensive and time-limited. You might miss a scheduled shoot in case of a wardrobe mishap. 
Bring three or more neatly pressed outfits with matching accessories for a professional shoot of thirty minutes. Carry at least one solid-colored shirt to refrain from wearing only blacks and whites. Medium shades work great for corporate headshots.
Women can style their looks with or without a blazer. A simple dress blouse will also look elegant and professional. Men should bring two or three ties to match the rest of the looks. Choose different backgrounds and style your outfits accordingly. It is better to be prepared in advance during a professional photoshoot.
6. Choose the Correct Accessories for Your Headshots
Headshots are crucial in successfully conveying the image of your business. Wearing the right accessories can elevate your portrait's quality. Ties, scarves, pocket squares, jewelry, and glasses are some common additions to a professional outfit.
Ties can add a splash of personality to the entire frame. Corporate personnel can put on a traditional tie which is about 3.5 inches in width. Performing artists and others can accessorize their looks with a bowtie for a less formal and professional look. Scarves are a great addition to a woman's simple blouse outfit, layered with a jacket.
A pocket square is a classy addition of color to a formal monotone outfit. A square of marsala with golden borders can add character to the photo. Jewelry should be kept to a minimum to maintain elegance. Women can wear simple earrings or necklaces that accentuate their beauty, without stealing focus. 
7. Manage Your Glasses
Bring your cleanest pair of glasses if you are someone who wears them on a regular basis. Avoid wearing them if they are only reading specs. Dirty glasses catch the eye mostly in flash photos. Thoroughly clean them before the shoot and bring an extra pair if available.
Dust, moisture, fingerprints, eyelash hair, etc. accumulate on glasses over time. The final photos reveal an unexpected amount of debris. Clean the grease or prints left on the frame and then use a glass cleaner till the lenses are spotless.
Glasses can look clumsy or unprofessional if they are placed asymmetrically on your nose. Straighten them and push them up as far as they will go. Pushing it all the way back shows your eyes the best which is very important in a corporate headshot. 
8. Select the Best Location and Lighting
Scan through the office space if it is an in-house photoshoot. A distraction-free background should be prioritized. The backdrop should not take focus away from your face. 
It is not necessary for the background to be completely plain or empty. The ambiance around your frame can tell your story to the audience. A bookshelf in the background or a view through your glass window can add charterer and depth to your photo.
The clamshell effect is best created by placing a large, warm light source directly in front of and over the subject's face, with a reflector right below it. This effect generates an evenly lit effect without any unflattering shadows which is perfect for a headshot.
9. Show Your Best Pose for the Camera
You should come off as friendly yet professional for the perfect headshot. Smile naturally without holding back your expression. A forced laugh will make you seem disingenuous to the audience instead of approachable or adept. 
Straighten your back and maintain proper posture whether you are standing or sitting to show confidence. Do not hunch over or become too rigid. A relaxed position will make you look professional no matter how uncomfortable it feels in front of the camera.
Lean forward to show your flattering angle while sitting. Tilt your head forward and angle your chin downward. This will hide your double chin from the camera. You can appear leaner by sitting or standing with your body slightly turned away from the camera. A bit of confidence will go a long way.
10. Give the Most Importance to Your Health
A good night's sleep, proper hydration, and good hygiene will produce the best headshots. Drinking plenty of water, especially the night before an important schedule, can do wonders for the skin and body. Stress and tiredness too can reflect on your face during close-up shots which can be avoided with adequate rest.
Spend some time destressing right before the shoot by sitting on your own. Do simple exercises to relax your body. Sit up straight on a chair with your legs apart and hands on your hips. Take a few deep breaths after that, focusing on yourself rather than your surroundings. 
Also Read: 45 Sexy And Elegant High Heel Work Outfits
Final Thoughts
Corporate headshots can be intimidating if you are unprepared. A few little tricks can help you achieve your perfect shot.
The face is the focus of a professional headshot. Prepare your hair, facial hair, skin, and lips during the days leading up to the shoot. Dress appropriately for the occasion, adding formal accessories and light makeup to your look. 
Select backgrounds which add to the message you are trying to portray such as by adding a clamshell lighting technique to illuminate your face. Also, you need to be confident in your posture and paint a friendly smile on your face. Most importantly, take plenty of rest and drink water to show off a flawless and professional headshot.