Fill your office with some greenery. With a wide variety of toxins like formaldehyde, benzene, xylene etc that are commonly found lurking in your office makes us more vulnerable to severe diseases. These indoor air pollutants cause headaches, asthma, allergies and more. To save your office from stress and harmful pollutants, installing a refreshing indoor office garden can only make your workday better. The indoor garden is a great addition to your office. It adds an amazing decor and healthier working space with their air purifying properties and even lower stress levels. Cleanse your office and at the same time add a nice touch to your decor with these 40 Refreshing Indoor Office Garden Ideas. Modernise your office interior, not just with cool greenery but also modern desk designs.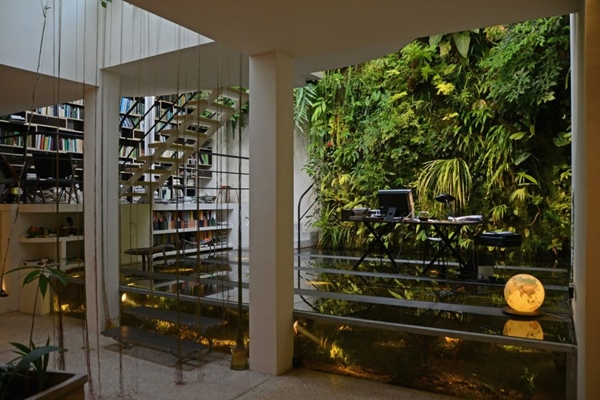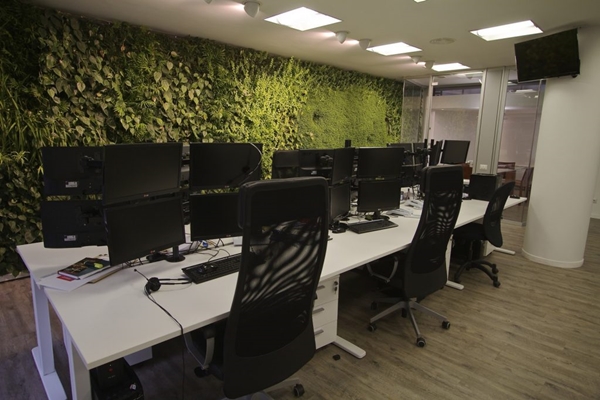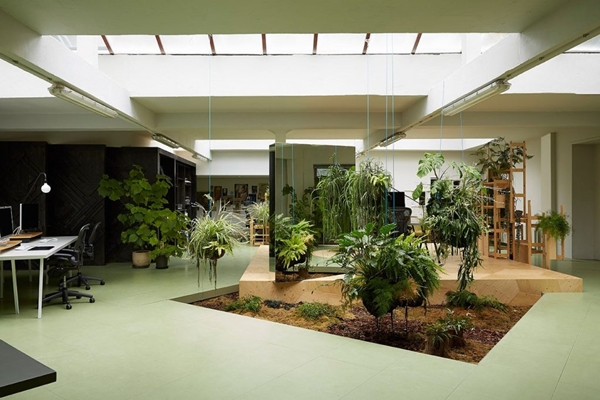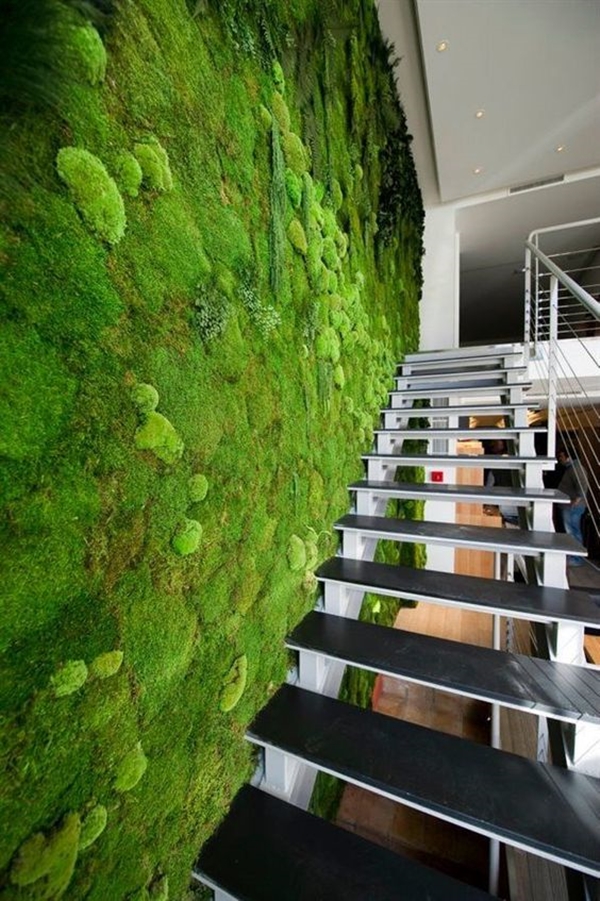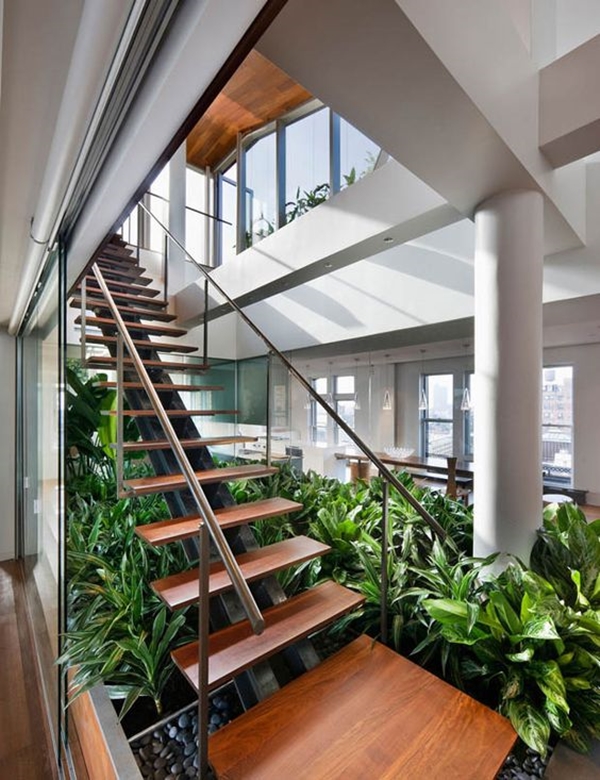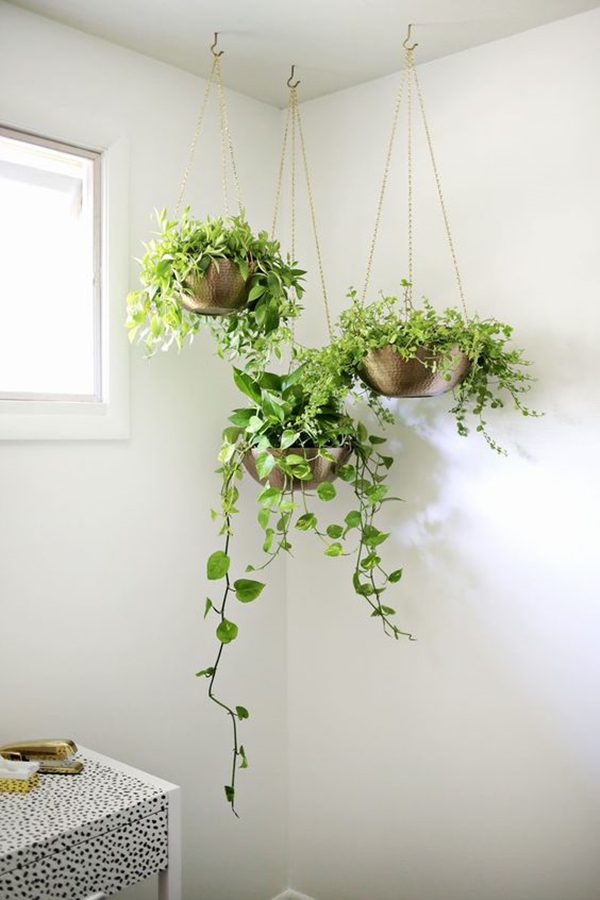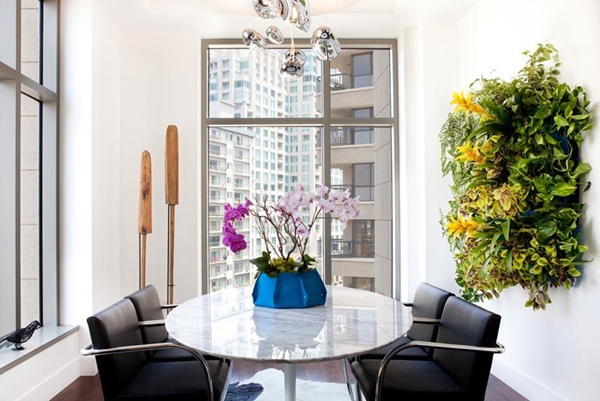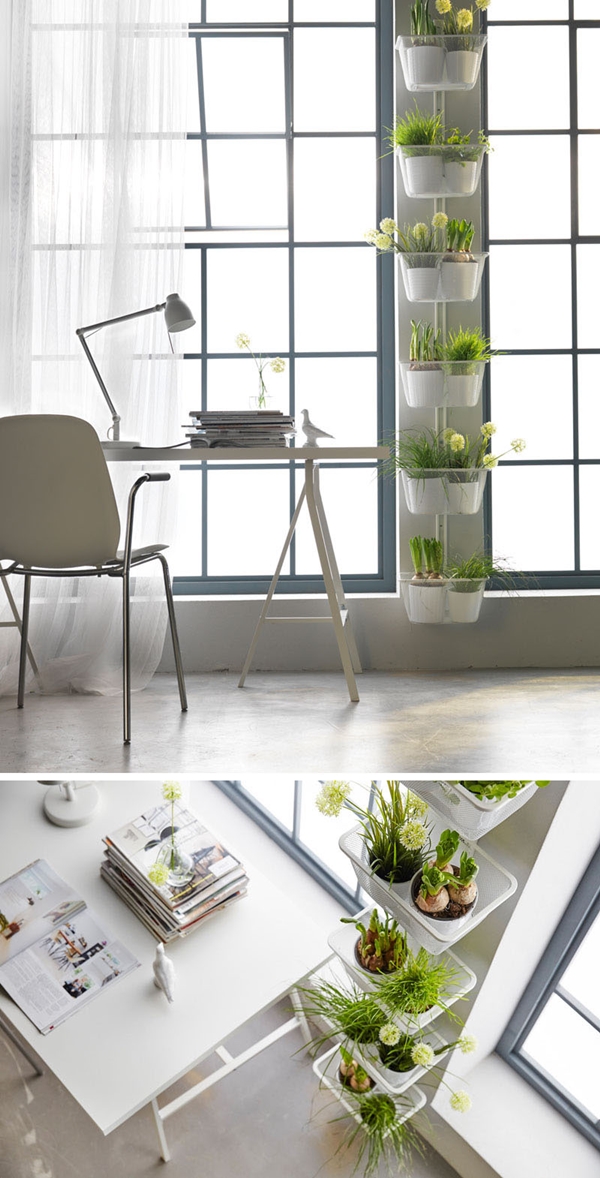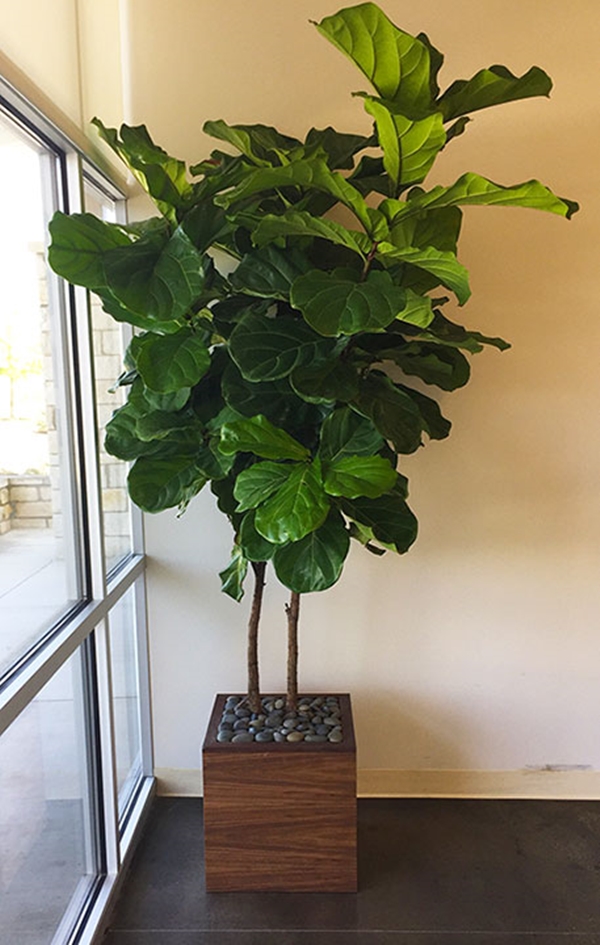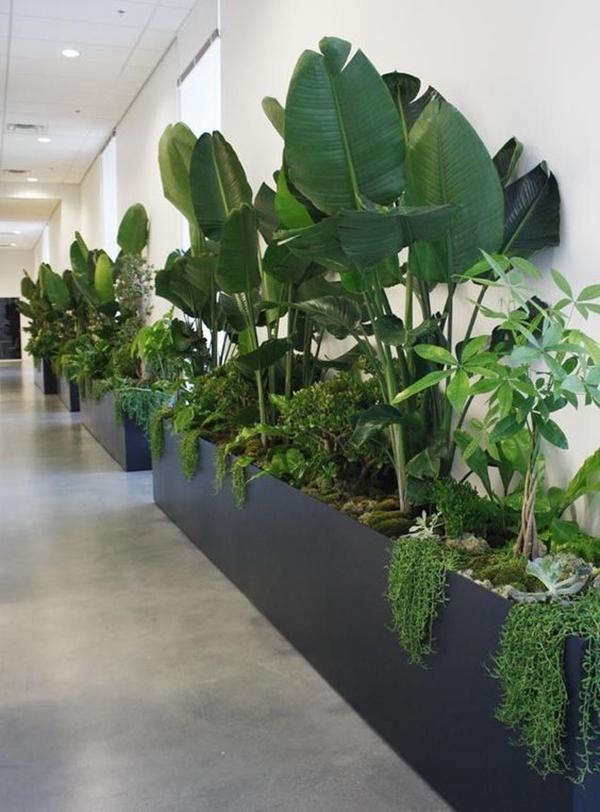 Refreshing Indoor Office Garden Ideas
Sky Planters
Make the interior of your office more interesting, that means, even if your office lacks space with the sky planters. The idea is to plant your garden upside down, from the ceiling. This not only improves air circulation but will also contribute an increase of oxygen supply. Sky planters are built with reservoir system that reduces plant watering.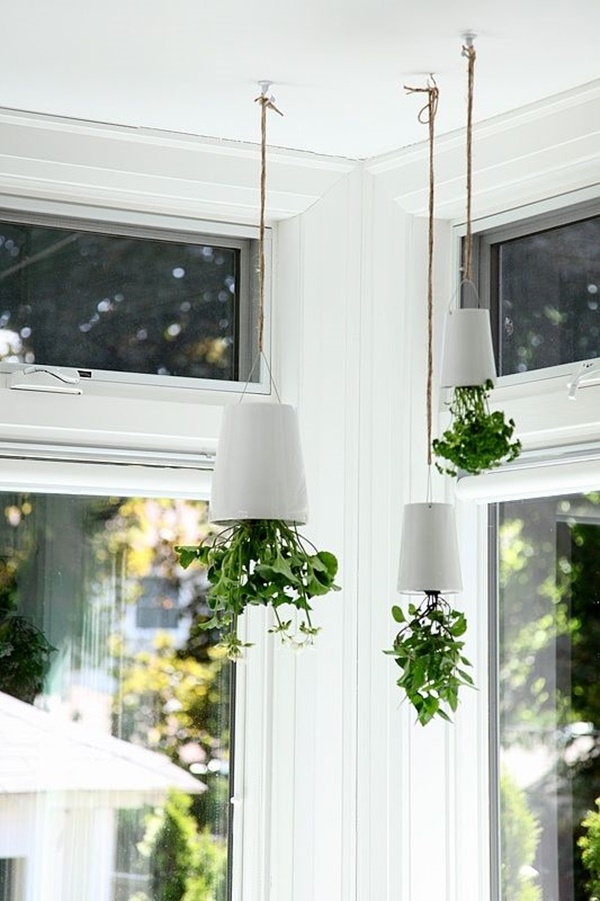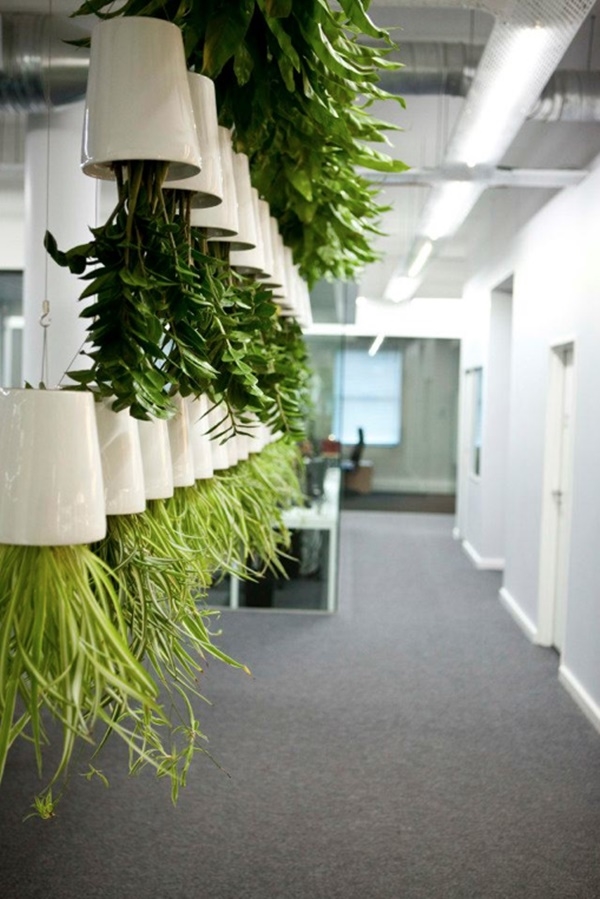 Pathway Planters
The office is full of pathways and corridors, make them exciting by having planters. I promise, no one would mind spending extra hours of work around such green environment. Consider Boston ferns planted as they remove formaldehyde better than any other plants. Have some cute pots and rocks to make an eye-catching indoor office garden.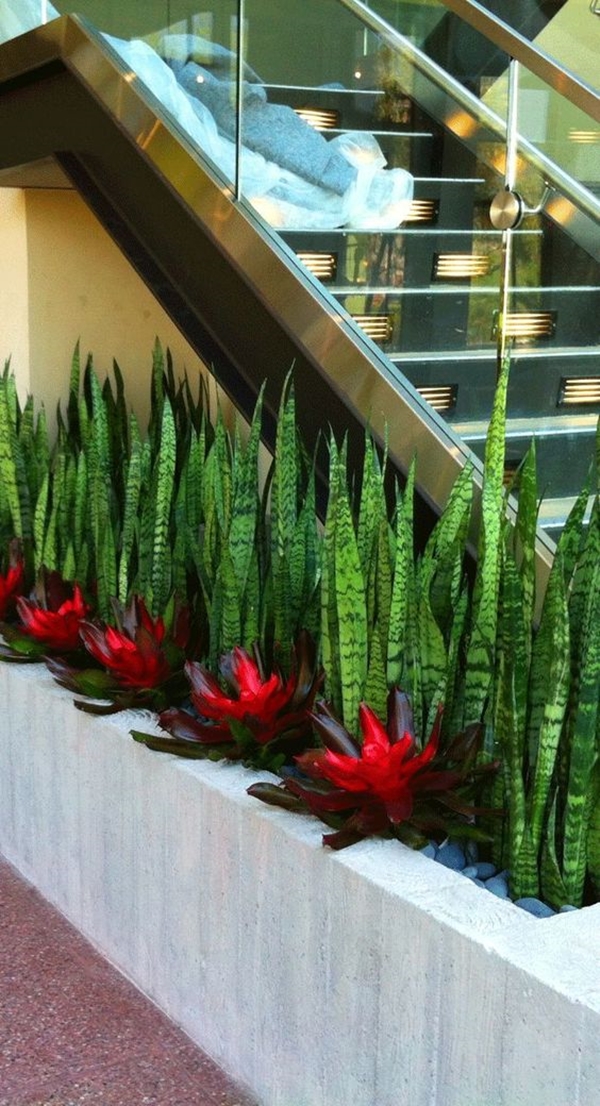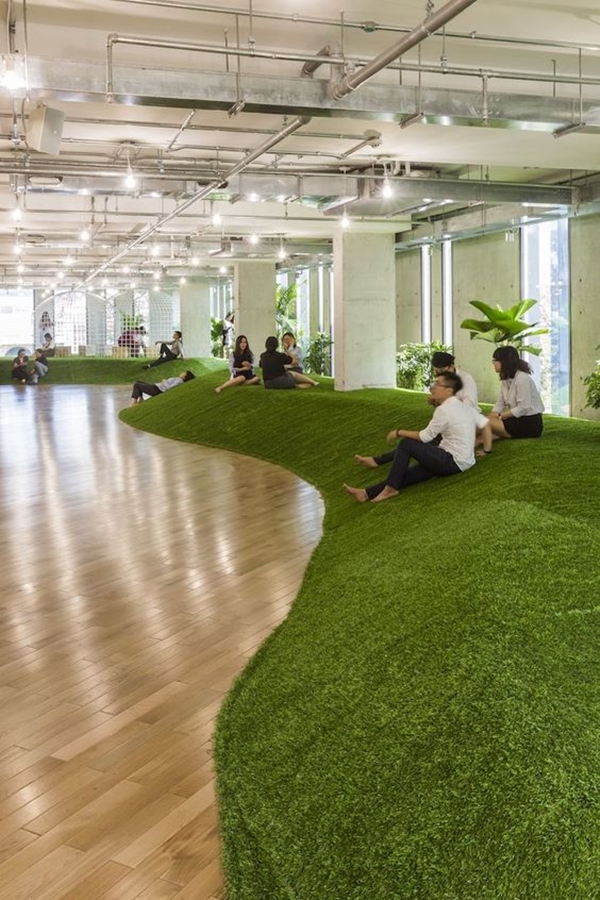 Cubicle Dividing Planters
Instead of plane wall or board that divides cubicle, let a planter do the job. These cubicle dividers can have small plants like basil, oregano, mint, peace lily, succulent etc. Also watering and cleaning them would be so easy. This is definitely going to make your office more unique and certainly very creative.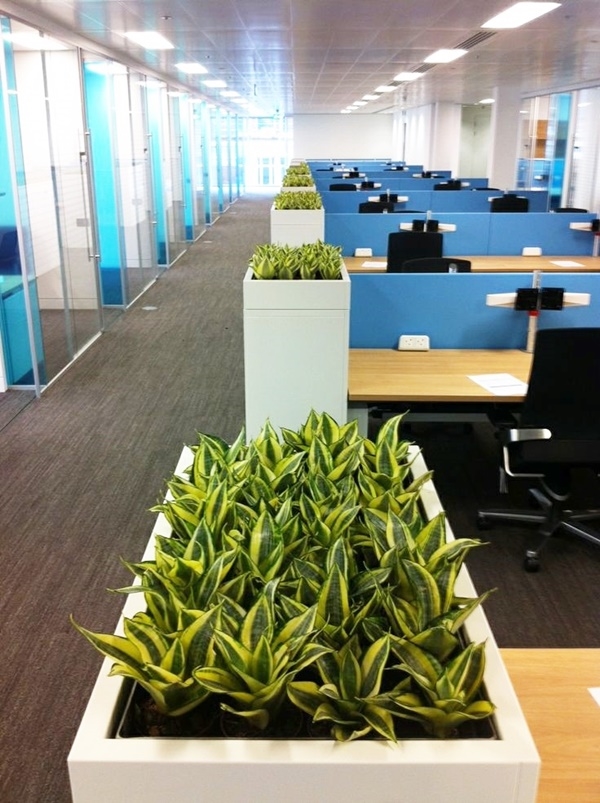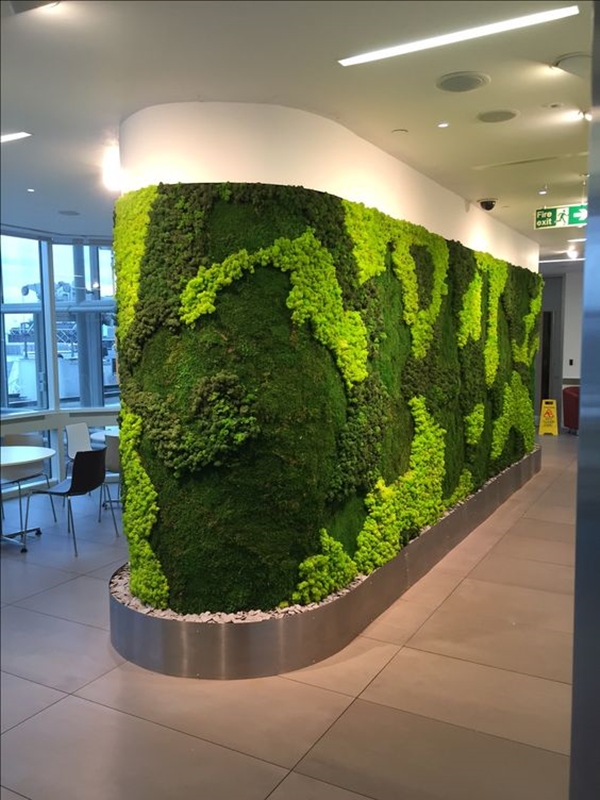 Vertical Garden
Enhance the walls of your office with vertical gardening. We spend most of our time at the office, beneath those artificial expensive lights and air conditioners. Introduce vertical gardening, an element of outside indoors to lift up the office environment. One of the biggest advantages is, it fits into any space, it can be your office meeting room or waiting area, without overcrowding your place, so genius.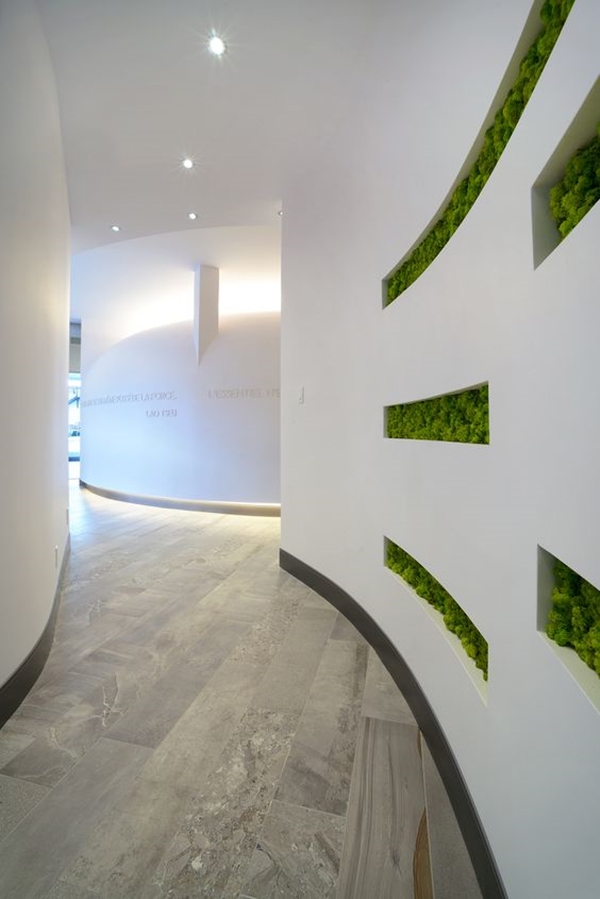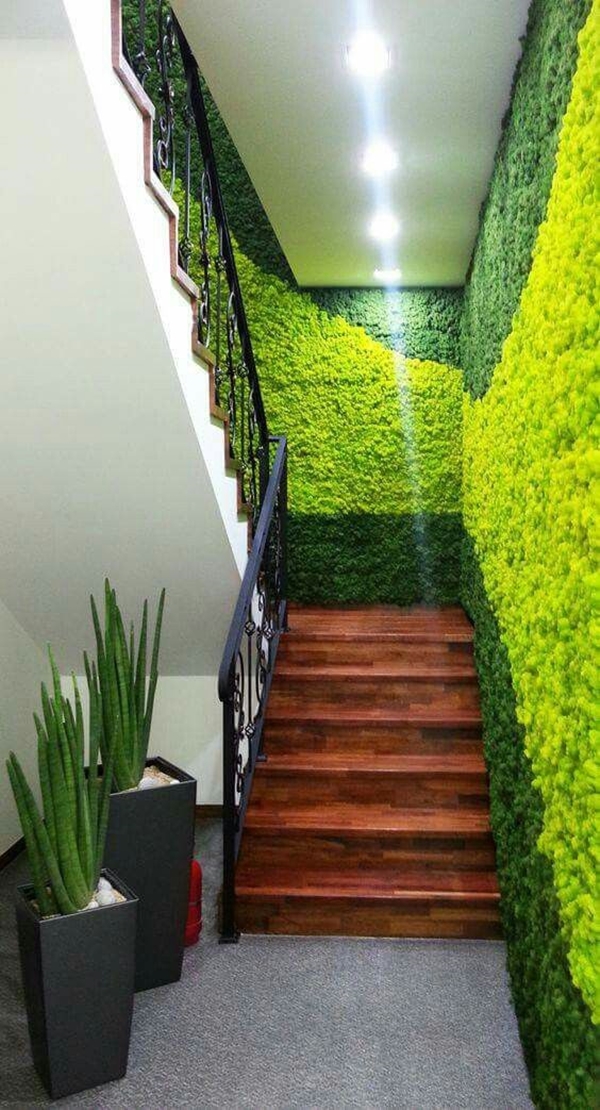 A Garden Inside
If your office has no space issues, create a beautiful refreshing garden inside your office. Be creative with your interior and provide a fresh and beautiful environment inside your office. Everyone loves nature and greenery, it brings positive vibes to work. A refreshing environment increases productivity at the office, an indoor garden is one of these unique ways that proves to increase productivity.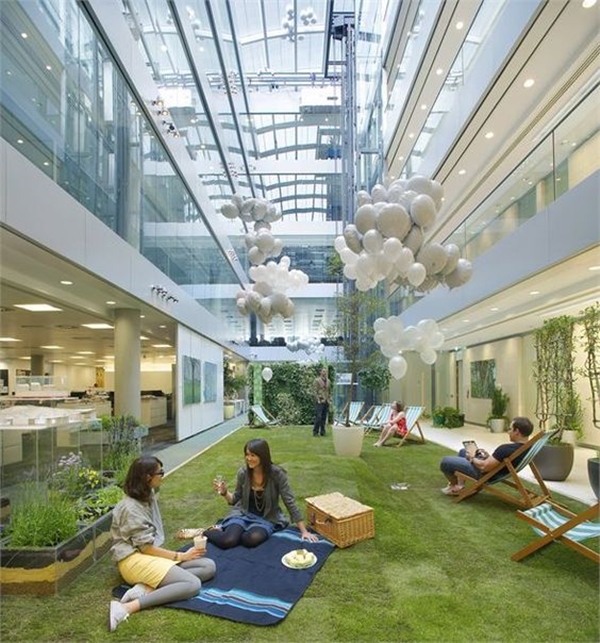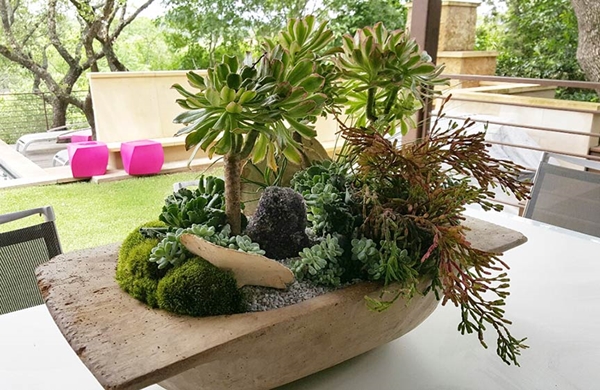 Terrariums
Spruce up your office desk with some terrariums and some amazing desk accessories. A mason jar with a variety of cactus and other indoor plants when kept on the office desk, makes an amazing catchy decor. It enhances your mood and increases positivity. You don't have to drench your plants with water, a little water sprayed inside terrariums is sufficient.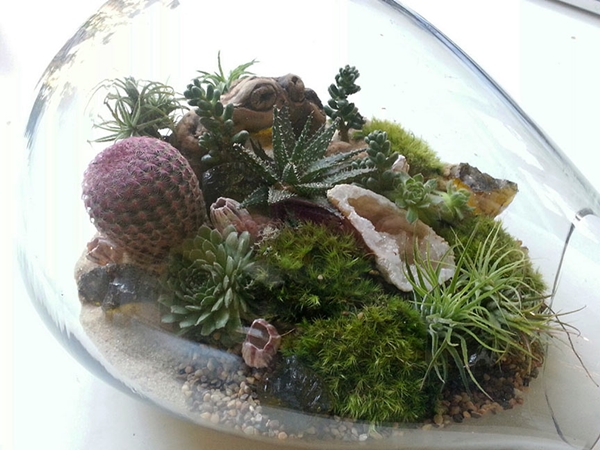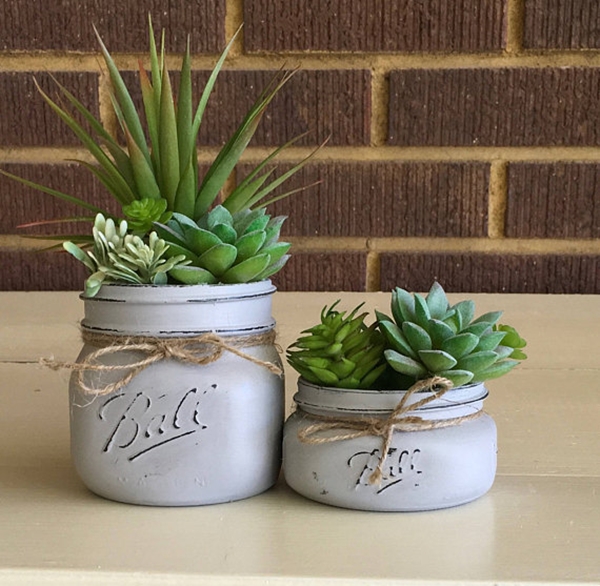 Plant On The Corners
If you have a minimal garden space, make your small world of full of lush and beautiful plants. Few plants at the corners of the wall is a surefire way to improve your office environment. Pot plants that are low maintenance and purify the air. Have creative pots, it is a fun way to add refreshing greenery to your office. Just like the corner, office notice board are also neglected, you can make them so cool and spice up the interior.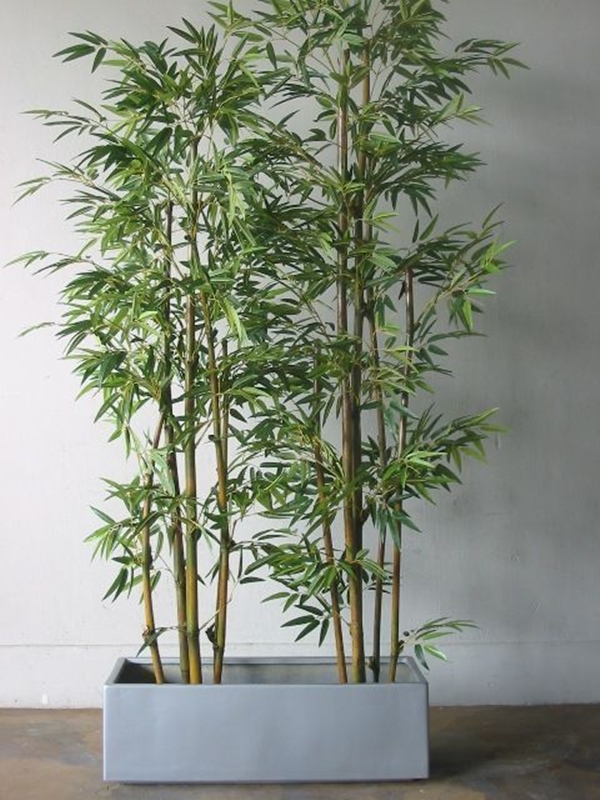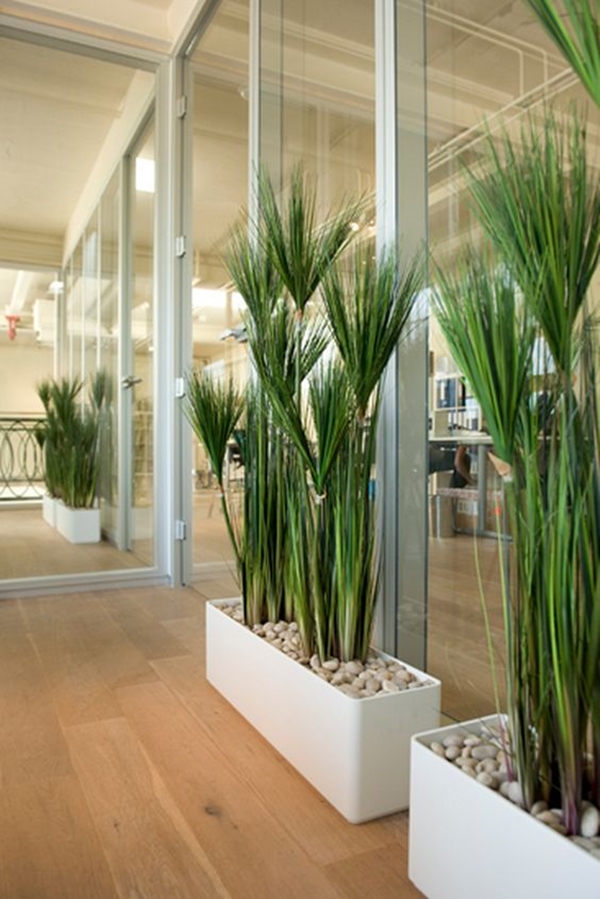 Wall Hanging Stand
You can even add a wall hanging plant stand in your cabin for indoor plants. Whenever you're in a bossy mood, these plants will calm you down. Herb plants look so refreshing when a small ray of sunlight falls on them. A refreshing indoor plant stand, adds a rustic modern touch to the office decor. Speaking of wall hangings, these professional bulletin ideas will definitely light up your boring walls.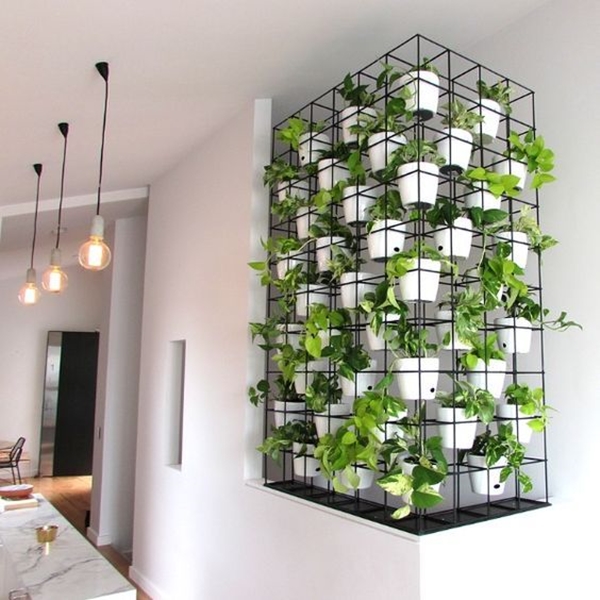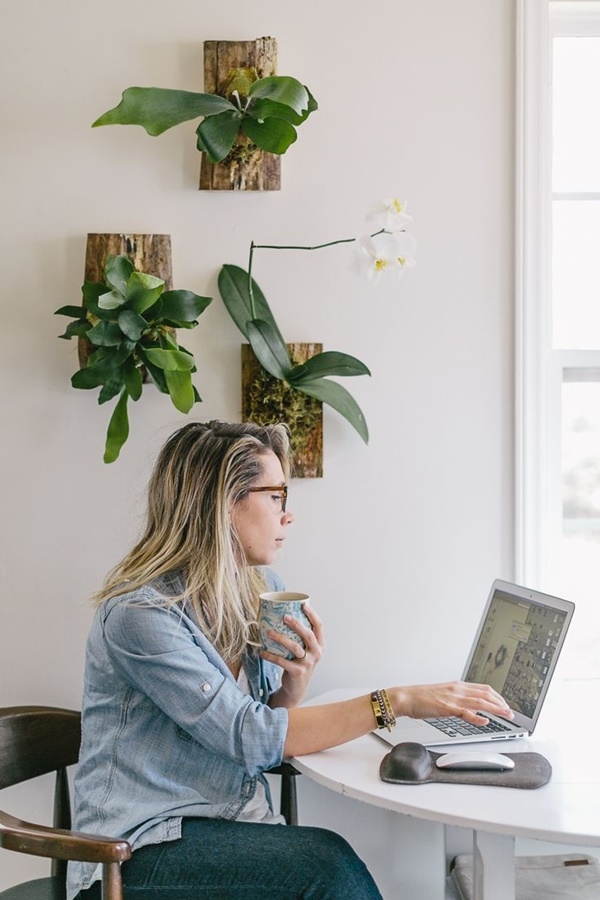 Destress your office and purify the air around with these 10 indoor plants –
English Ivy

Rubber Tree

Peace Lily

Snake Plant

Bamboo Palm

Philodendron

Spider Plant

Aloe and Succulents

Red-Edged Dracaena

Golden Pothos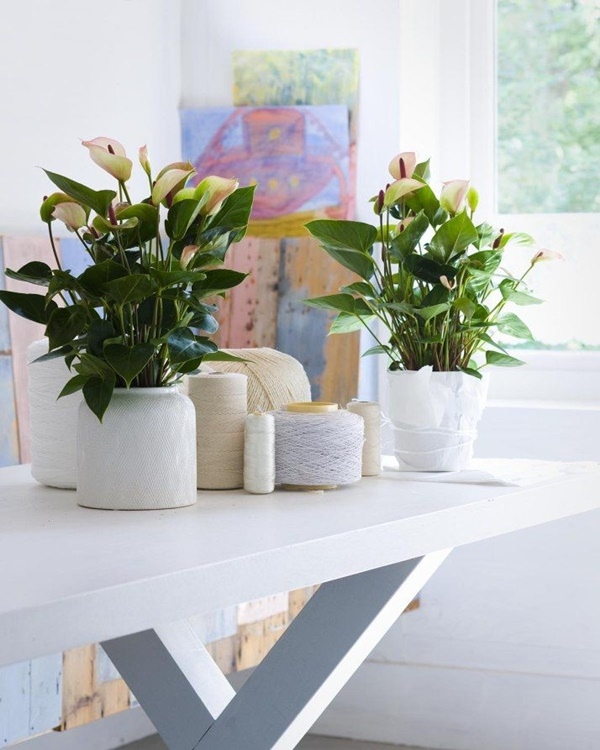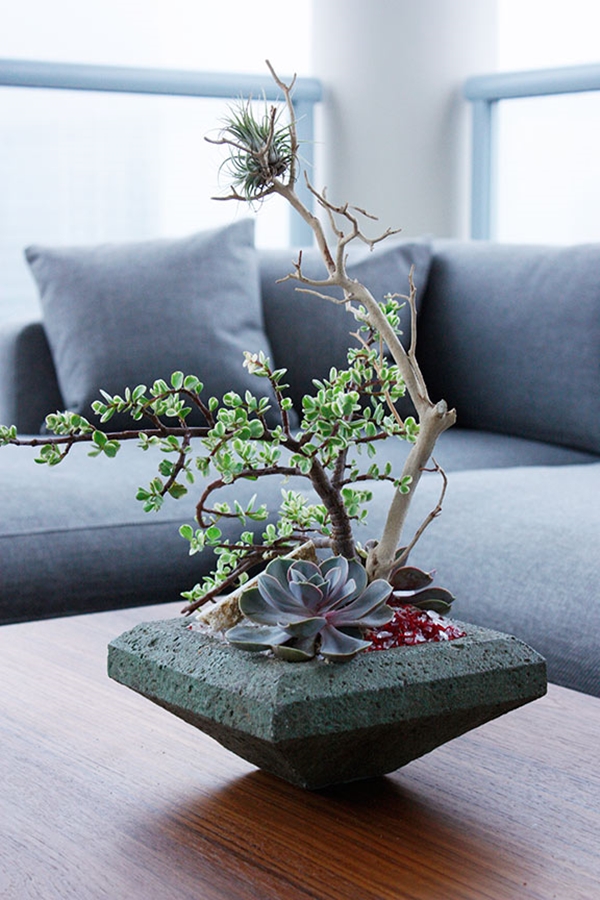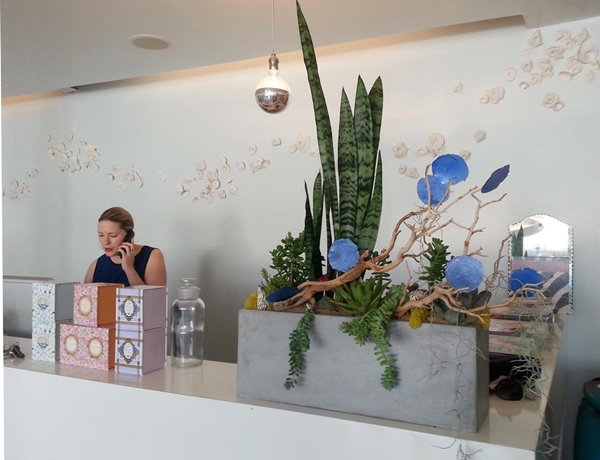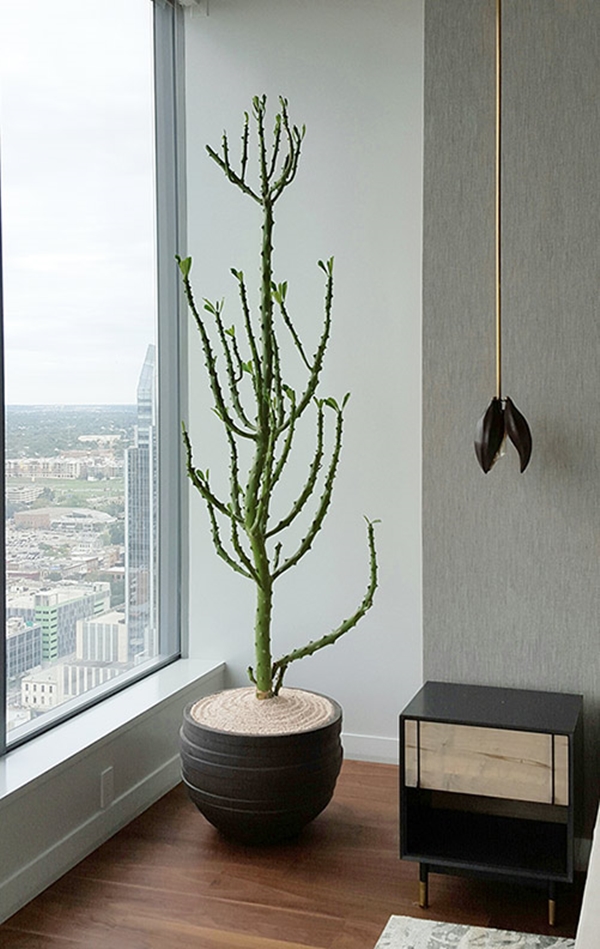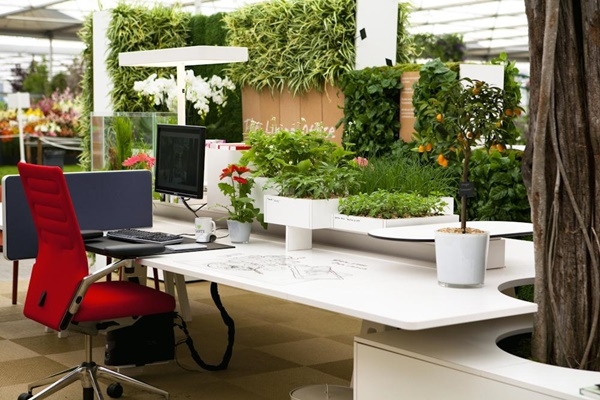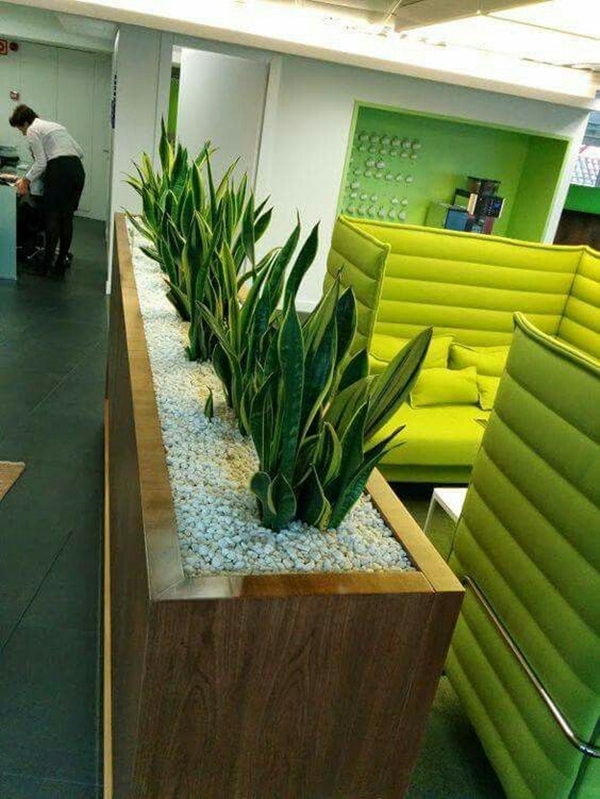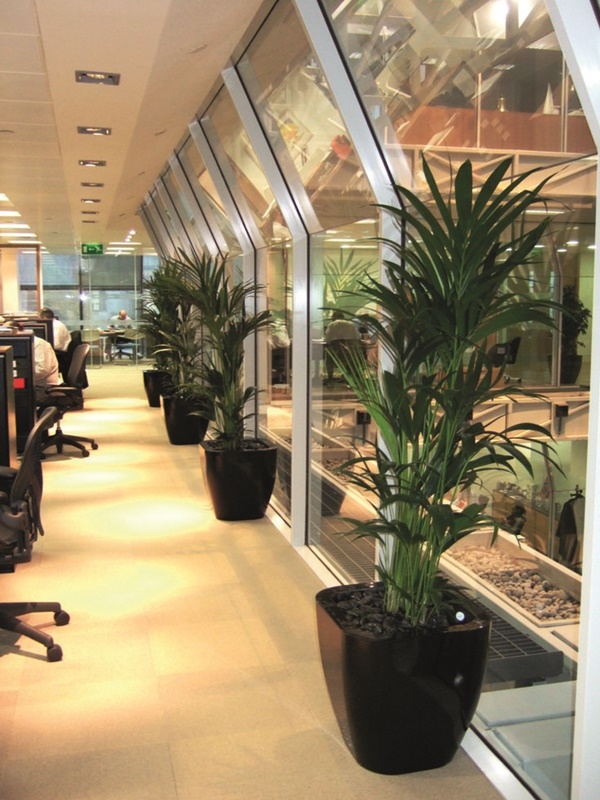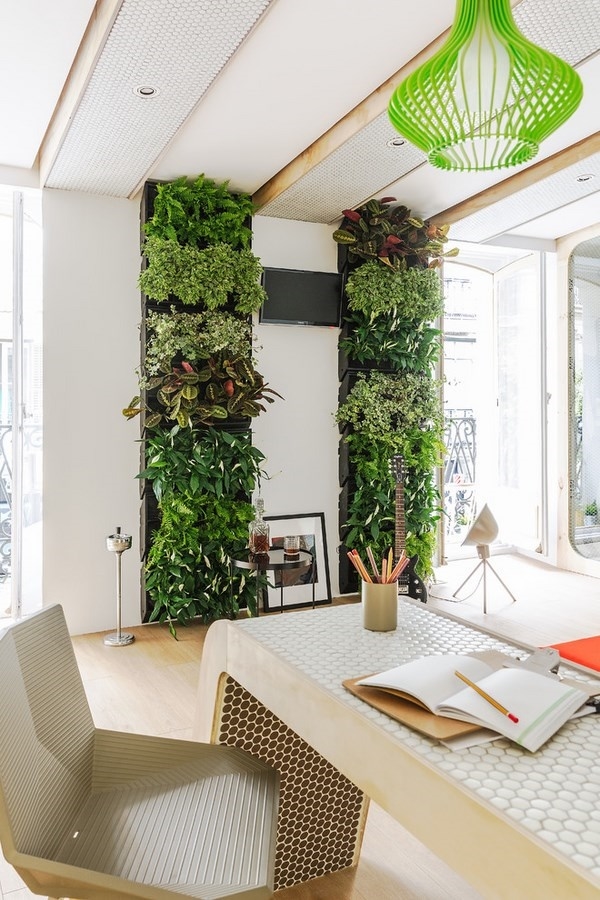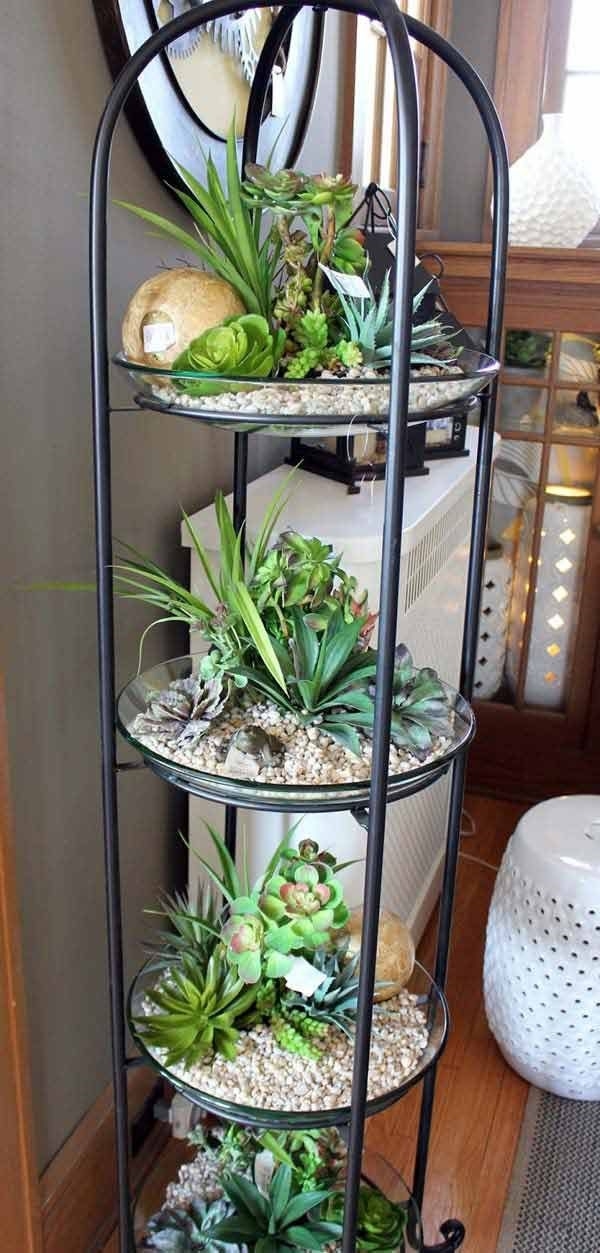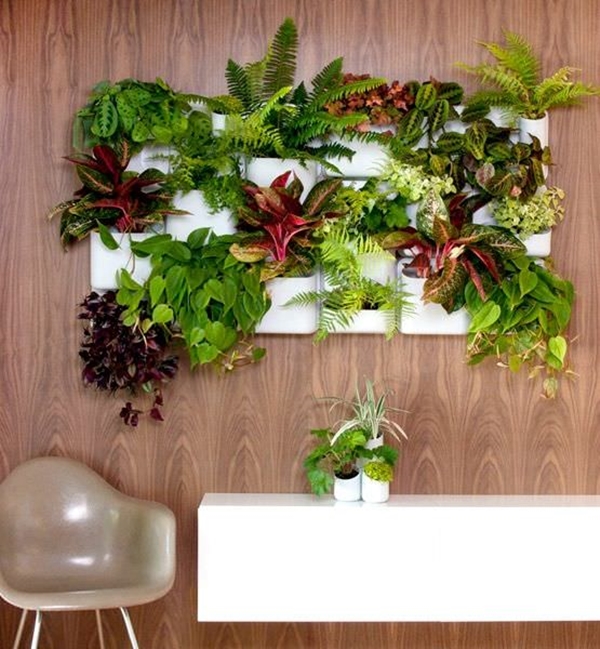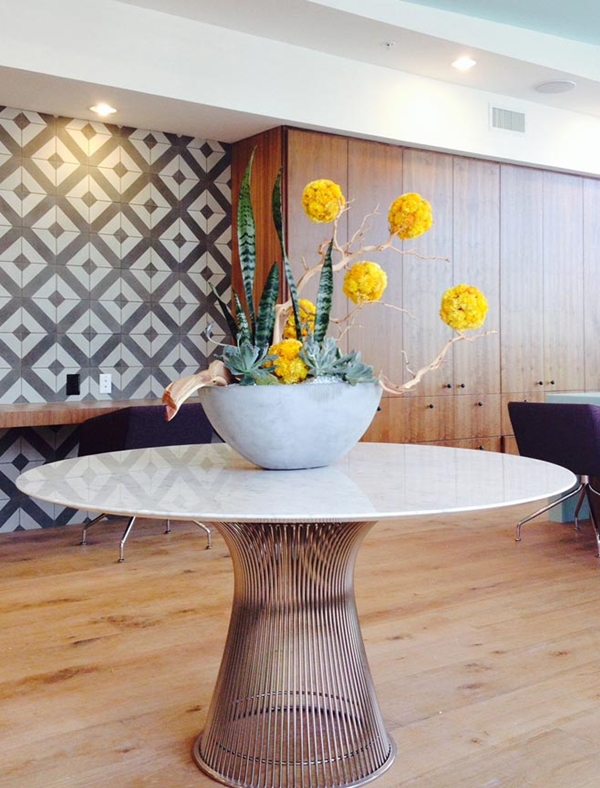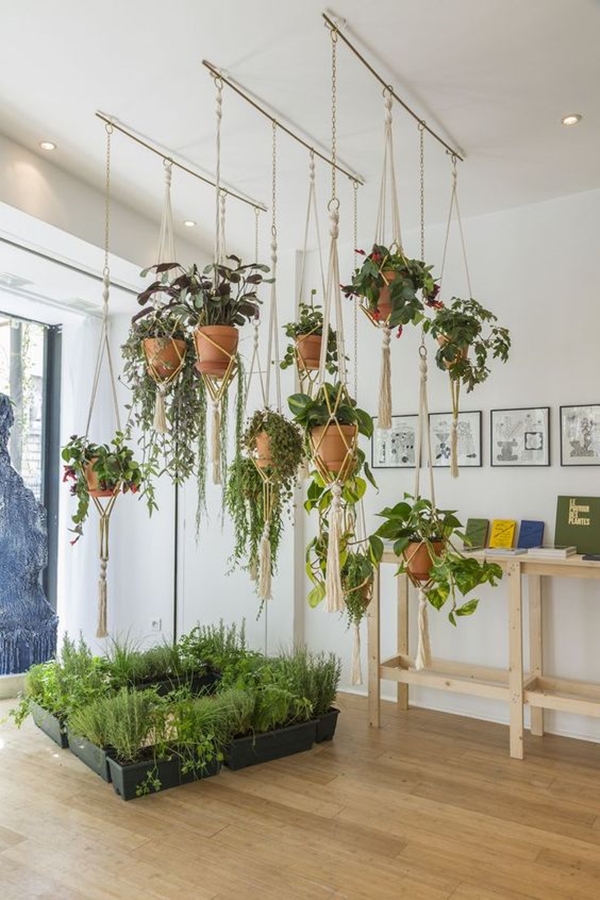 These indoor plants can withstand limited sunlight, overzealous low temperature (thanks to the air conditioners) and little water. All they need is a little care and give so much in return. What better to de-stress yourself at the office than coffee? These super cool coffee mugs are sure to bring ramdom laughs and calm environment at the office.