Last minute office calls are unavoidable and uninvited, but duties first! No matter how much we cringe and fuzz about the last minute duty calls, we have to attend it! Without compromising the sass and rush to make it on time, a bun is the only hairstyle that doesn't disappoint. Whether it's a bad hair day or quick no-time hairstyle, a bun is the only option that is easy to make and literally take not more than ten minutes to be done. There are so many bun hairstyles which are not that intricate as it looks. Here are some instant bun tutorials for last minute office calls to look your best all damn time! Practice making them and surely you'll be quick enough and leaving people in awe by your sass and class.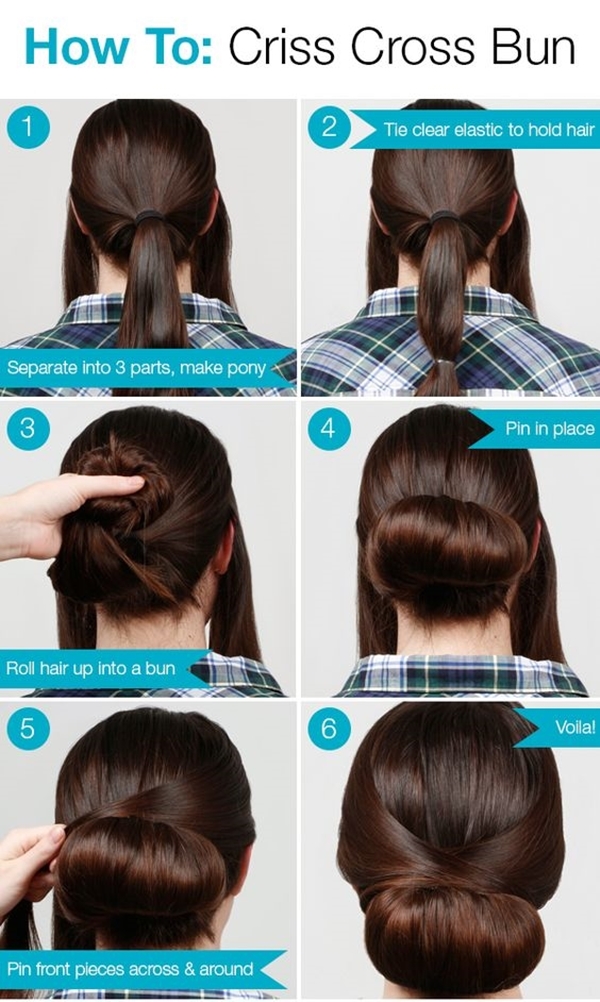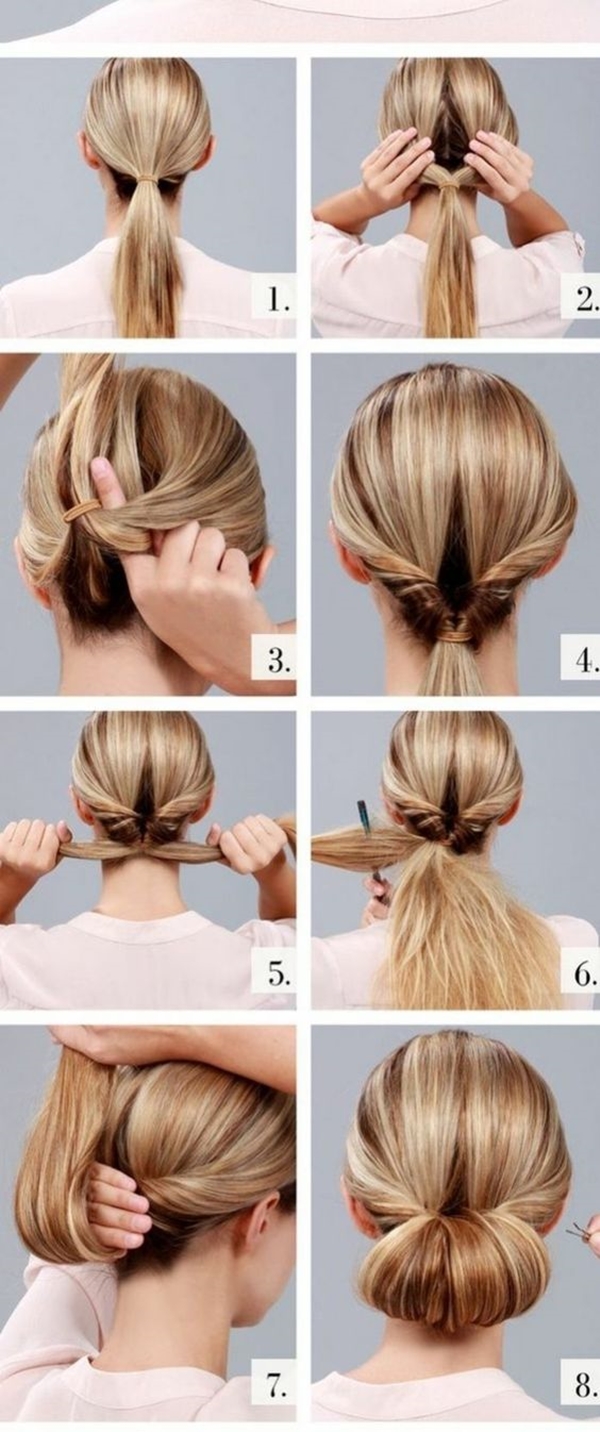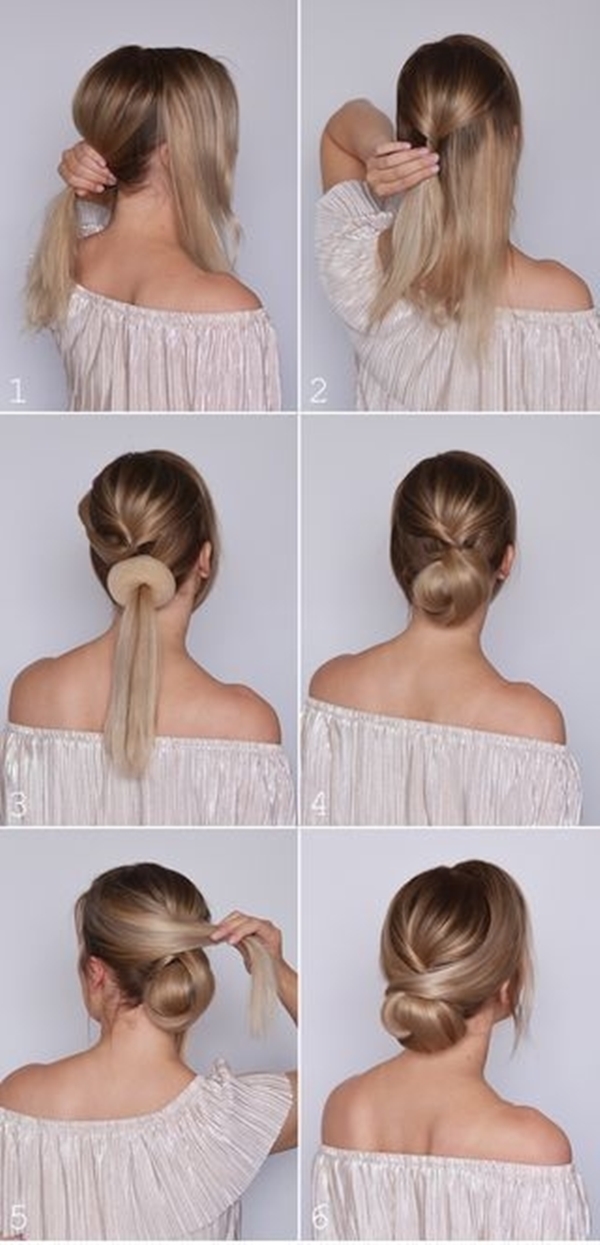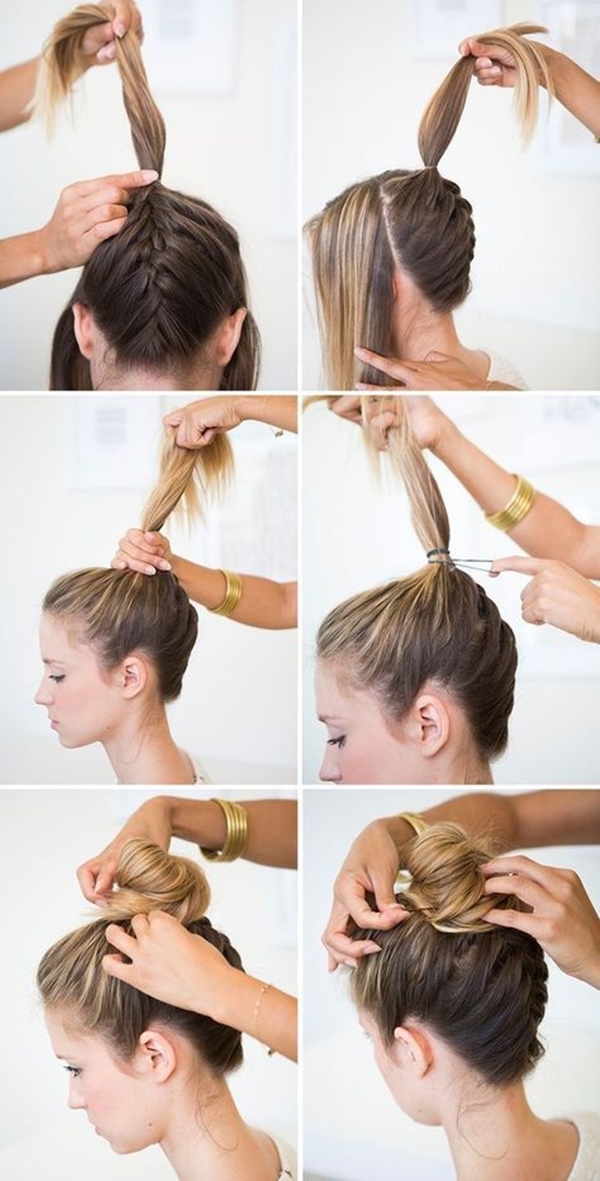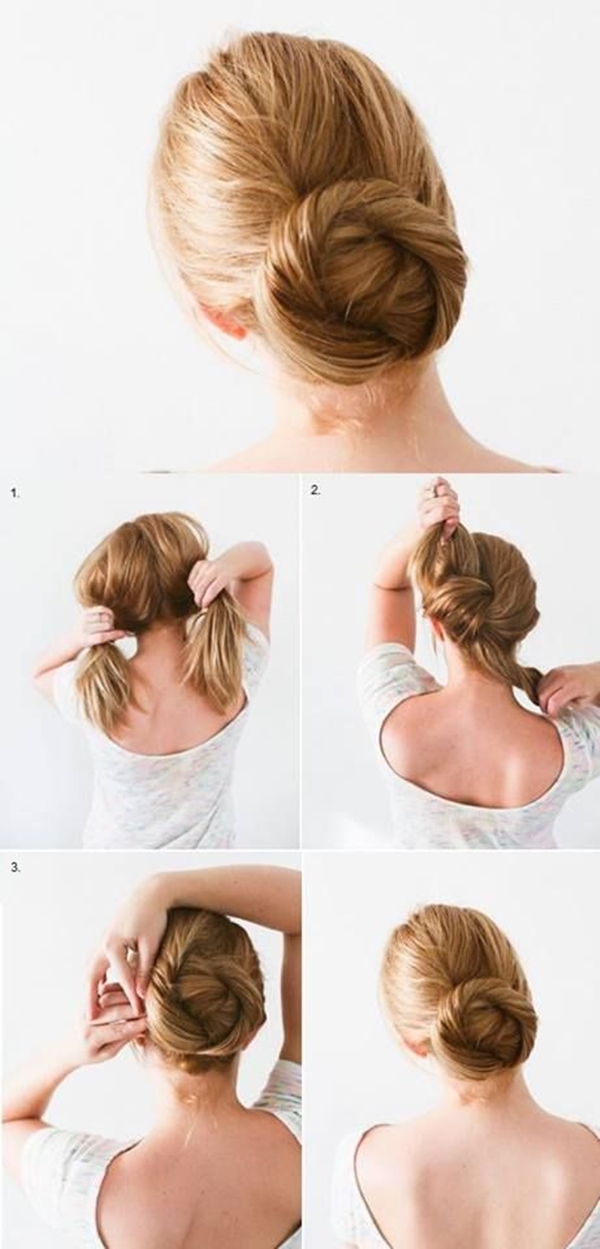 Instant Bun Tutorials For Last Minute Office Calls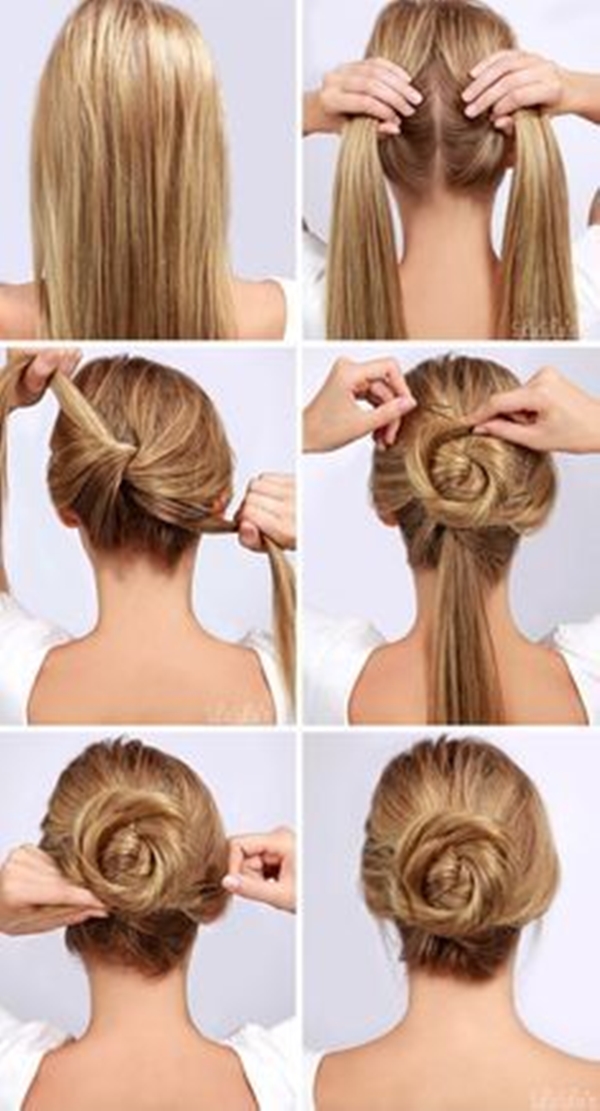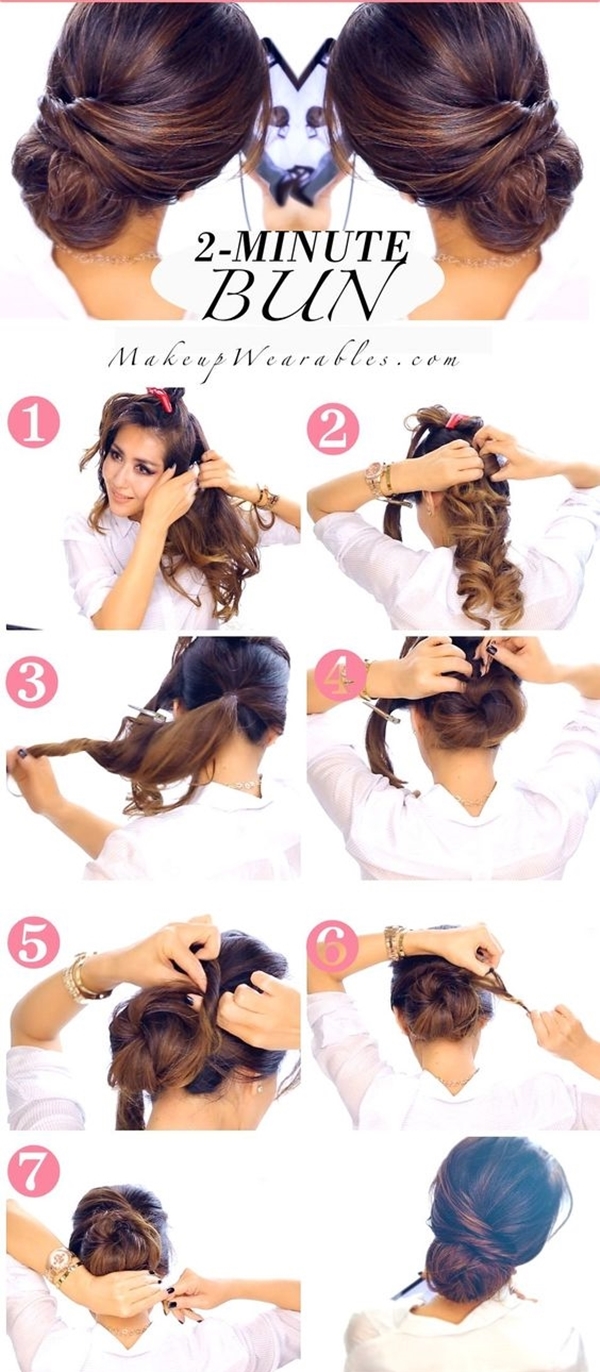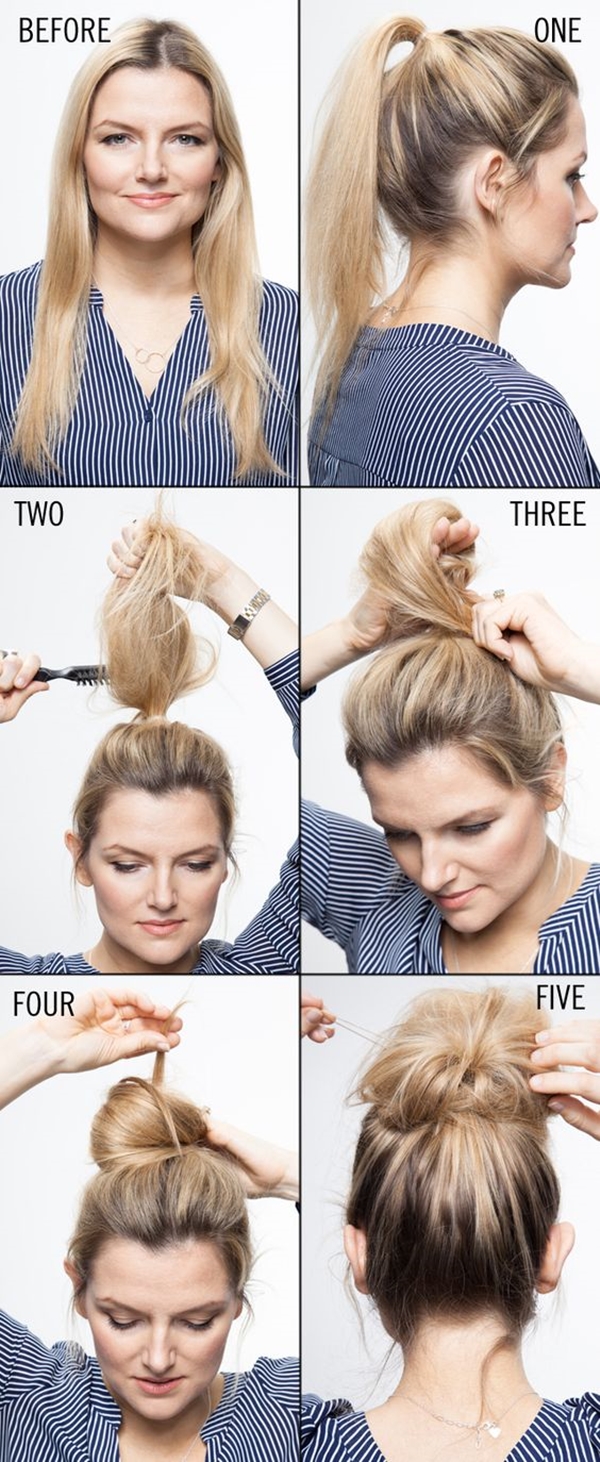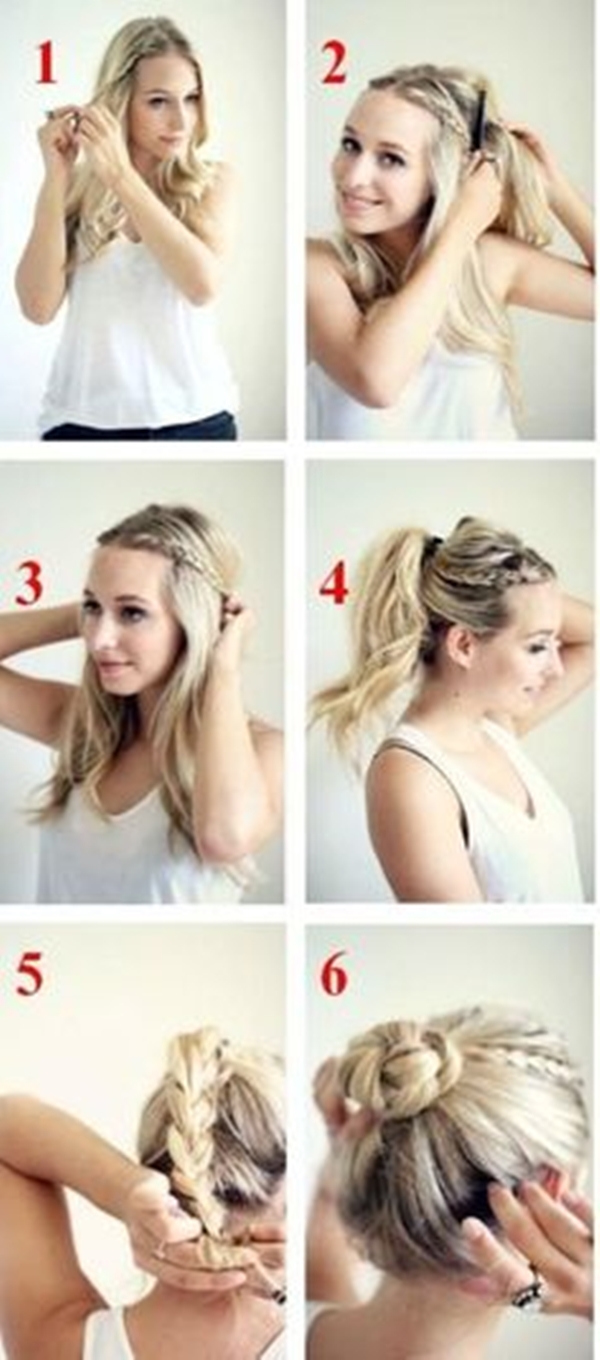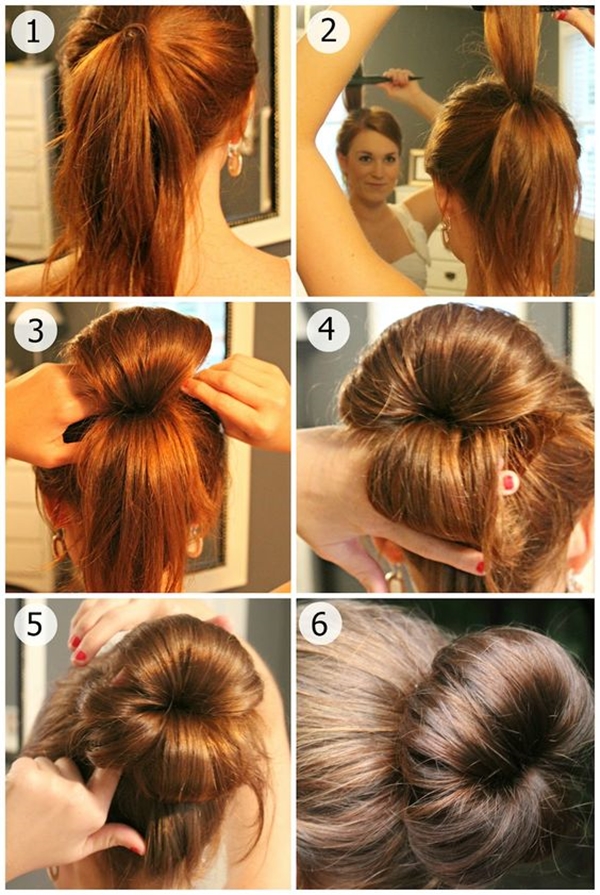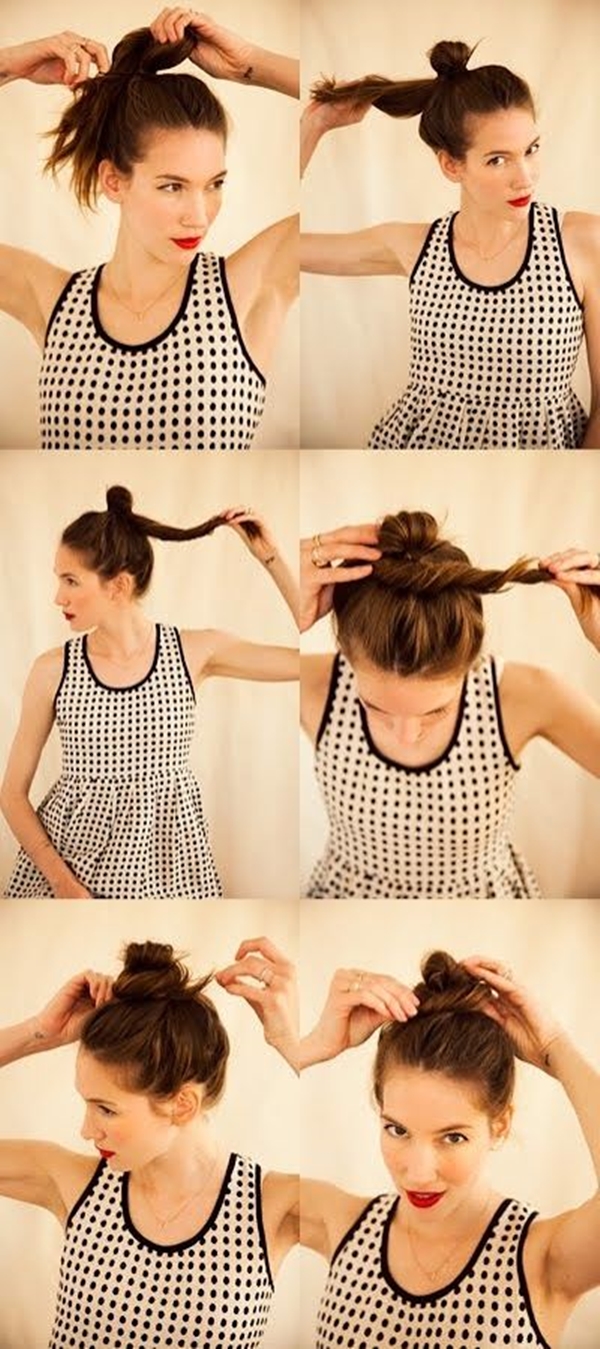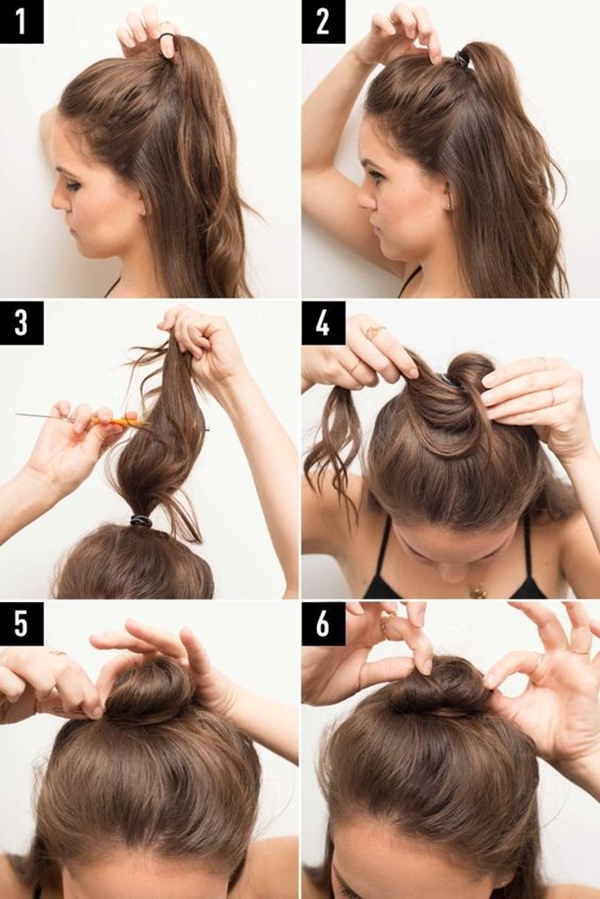 A Ballet Bun
If you have short and voluminous hair, ballet bun is the instant bun tutorials for last minute office calls. When it's a hot sunny day or urgent duty call, tie the voluminous hair in a ballet bun. This is the go-to bun hairstyle for many working women, as it looks professional and chic. Any mixed casual work outfit can go along well with a ballet bun. Also, read [Best Autumn Work Hairstyles]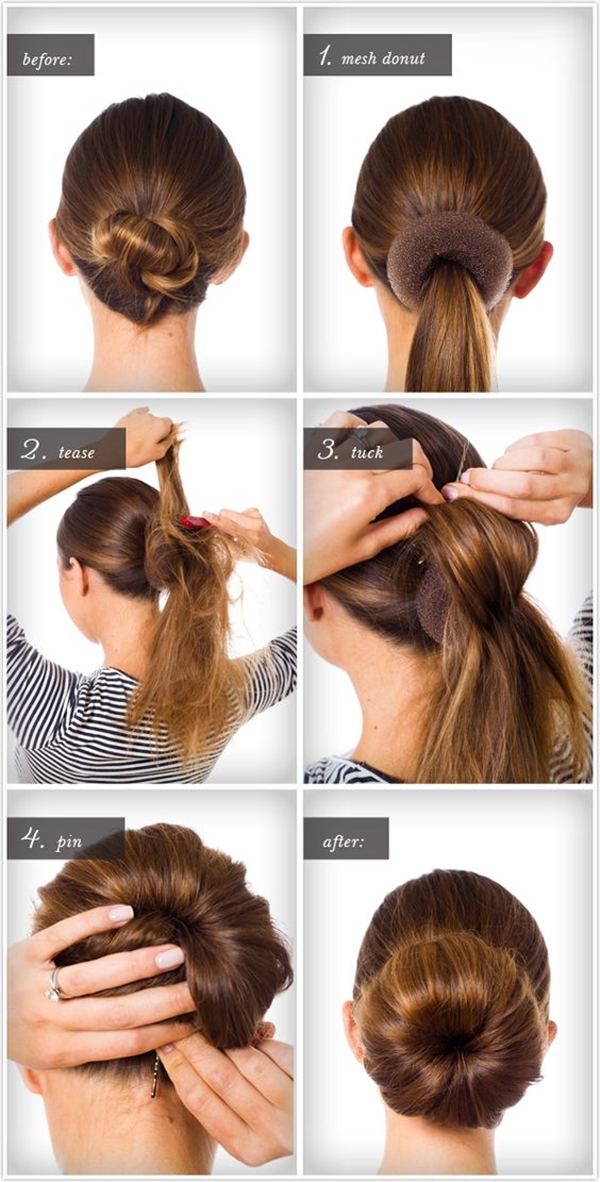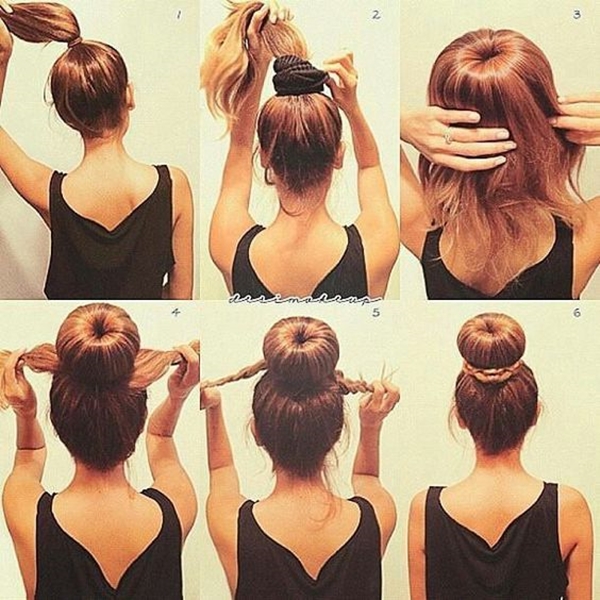 Top Knot
Sure, the last minute office call made you wake up during the odd hours, but let's not pretend, okay? Make a messy top knot, instant bun tutorials for last minute office calls. Tease a ponytail and wrap it to make a bun. Use a teaser to tame those baby hairs. A messy top knot is the most perfect, effortless and messy bun hairstyle.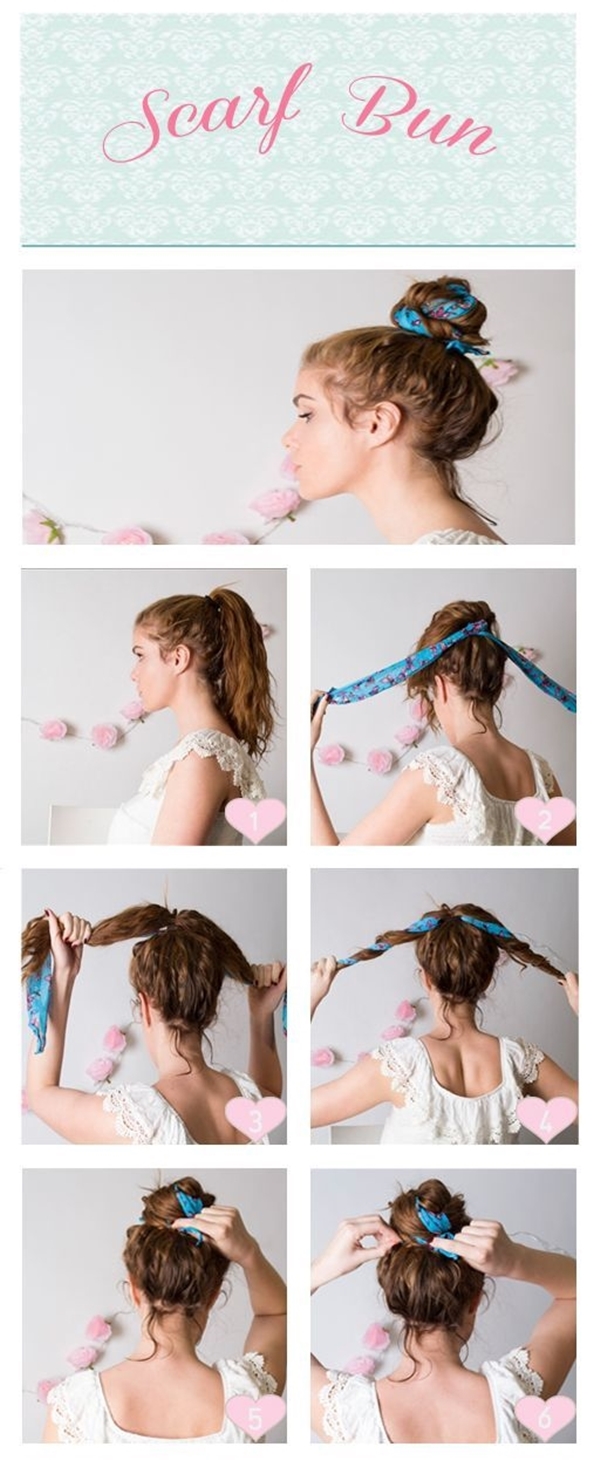 French Twisted Roll Bun
Formerly known as twisted roll bun or French knot is instant bun tutorials for last minute office calls. Some hairstyles are stapling for working women; this is one of the go-to work hairstyles. With a little practice, It is fairly easy to make a French bun. French twisted bun is a classic old hairstyle that my mum used to wear.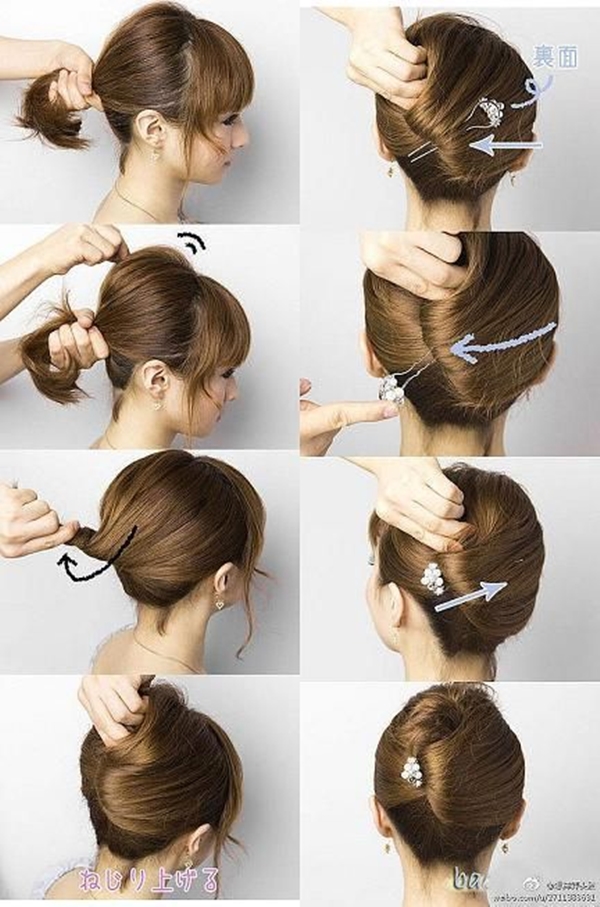 Flat Low Bun
FThe flat low bun is instant bun tutorials for last minute office calls. It looks feminine and goes with women wearing a pencil skirt. To make a flat low bun, comb your hair down and take a section of your hair and twist it to secure the bun. Use bobby pins and U-pins to secure the twist and the bun. This hairstyle looks professional and apt for the corporate working ladies.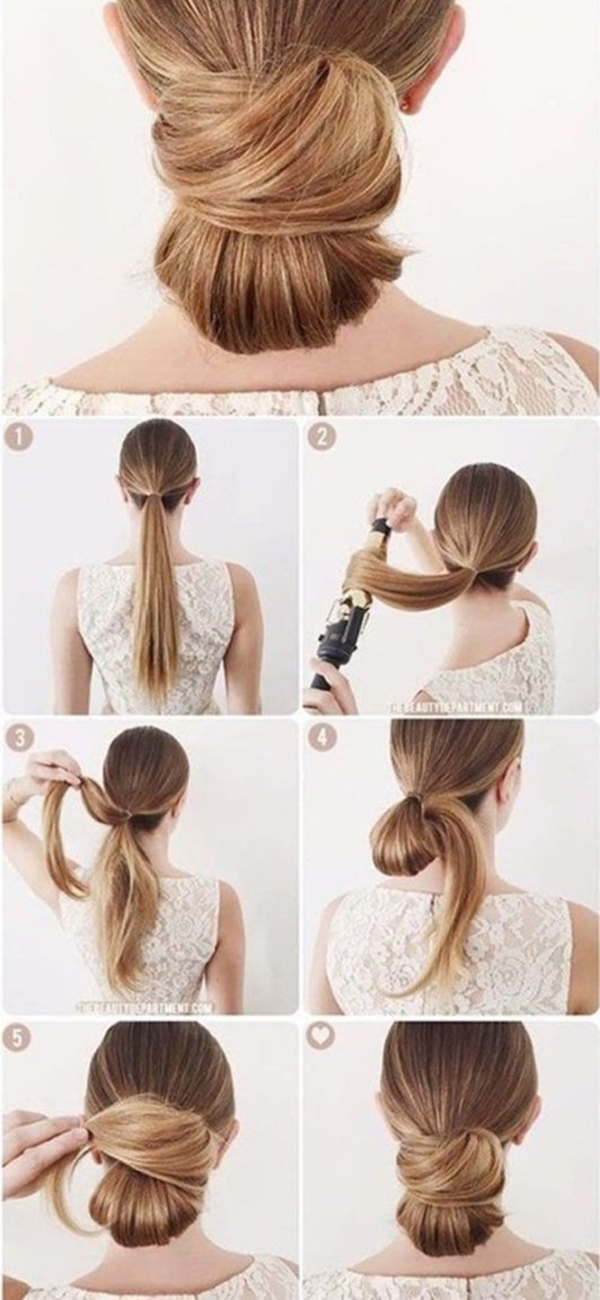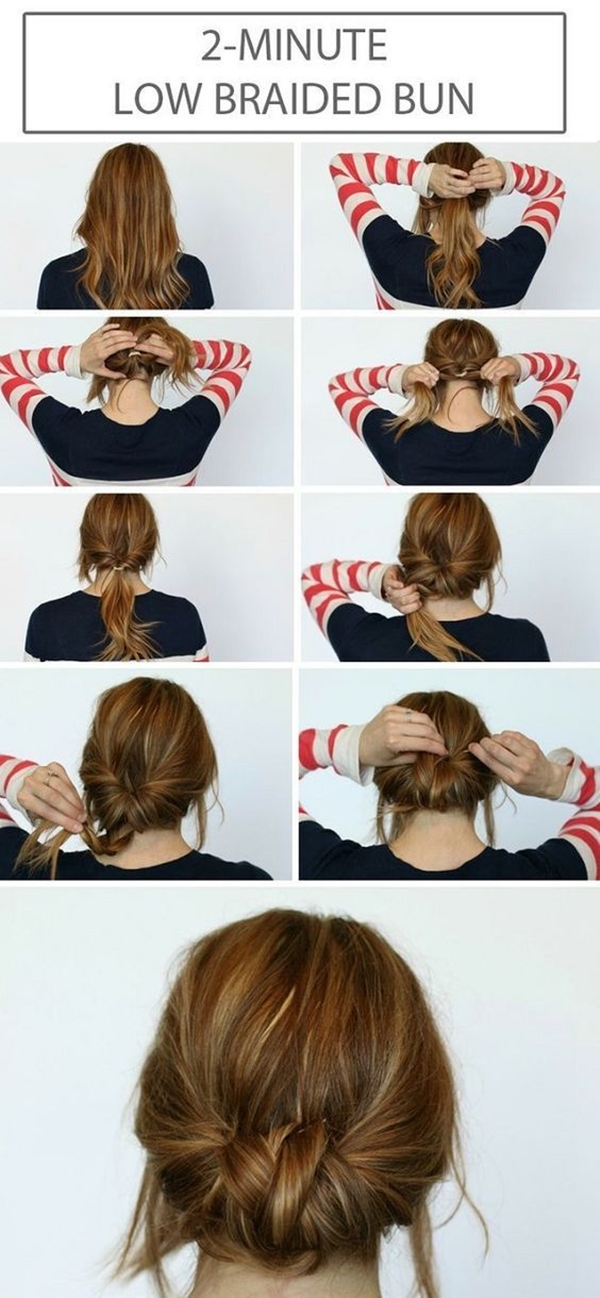 High Donut Bun
Doughnut bun displays the complete hair goals. Incorporate this instant bun tutorial for last minute office calls. This hairdo can be done with any hair type if the length of the hair is medium to long. The cheat to win this bun tutorial is to use a hair tie to give your bun a lift and added height.


Braided Bun
For a seriously dishevelled look, make a messy braided bun. The last minute call is urgent and important, but that doesn't mean you can't make it if you start braiding your hair. Braiding your entire hair can take actually a little longer time than expected, which is why to make half braid and bun the entire hair strands left. If your hairstyle is not boring, then your outfit should also be non-boring.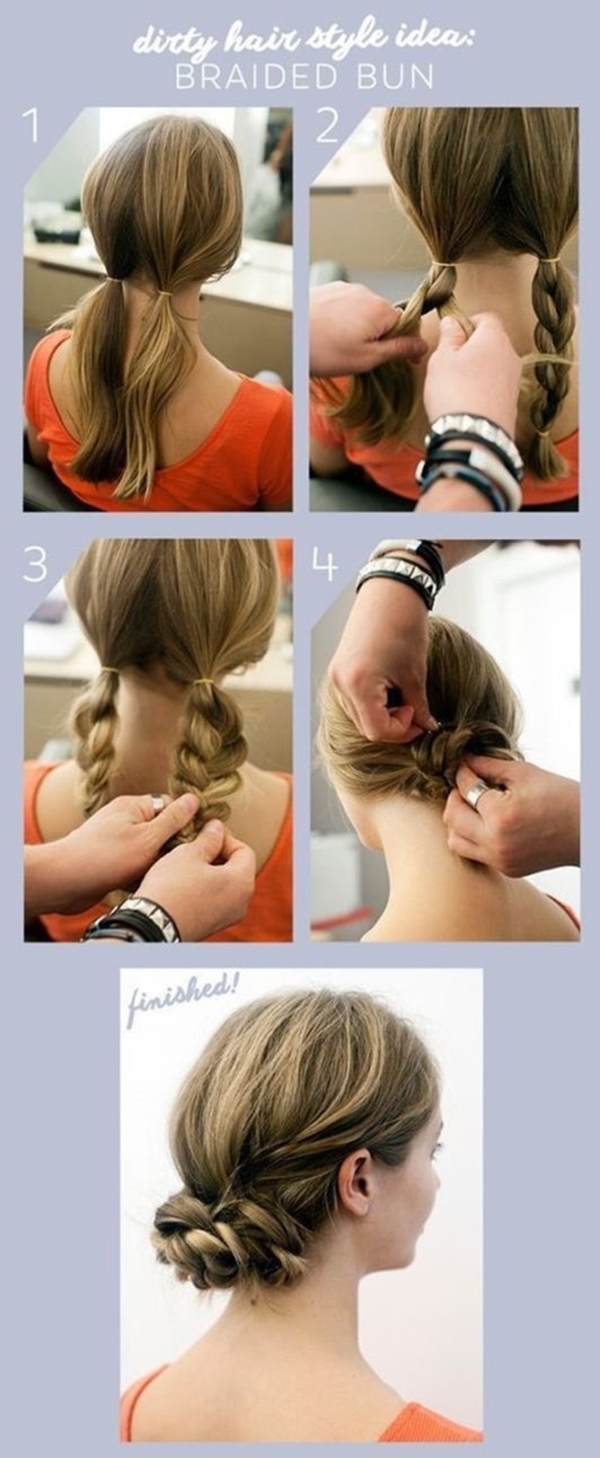 Half Up Messy Bun
Divide your hair into two sections, pull the crown section of your hair and make a messy top knot bun. Leave the lower section of hair straight, use a curling wand to give little curls to your hair strands. This half up messy bun looks very cute on young working women. Half updo with a messy bun is perfect hairstyle for round shape women as it trims the face.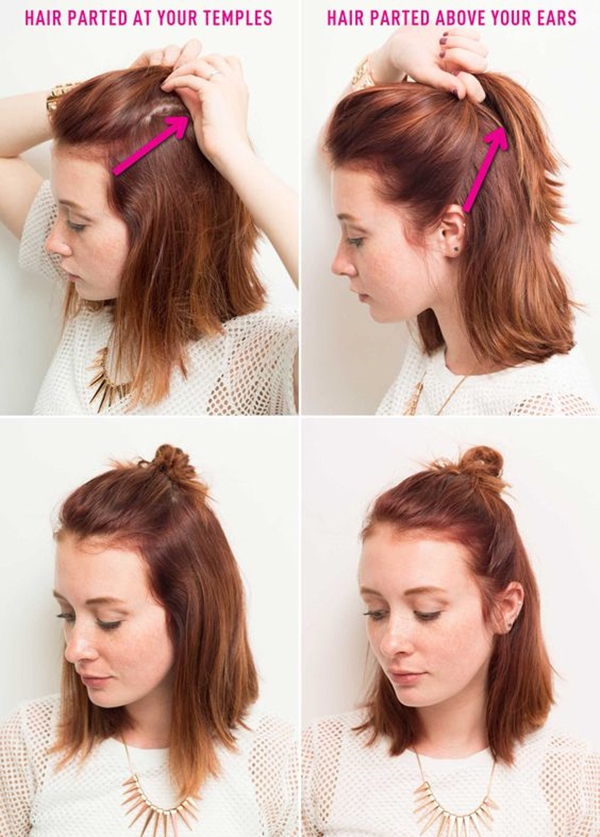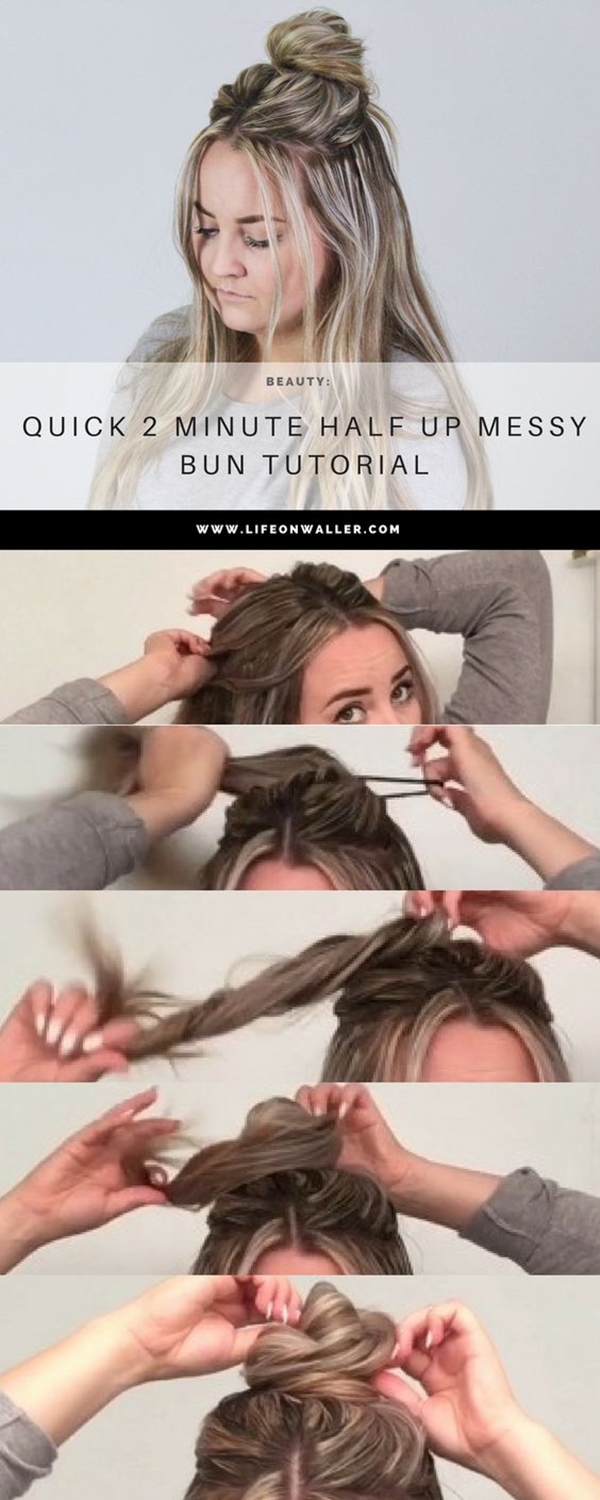 Knotted Lower Bun
Divide your hair into three sections and make a braided knot. After reaching a certain length, twist the braid to a lower bun. The knotted braid in a lower bun looks so classy and elegant. Every time we go for the classic basic bun options, when we many so many alternative hairstyles. Practice a few hairstyles and keep changing your regular hairstyle.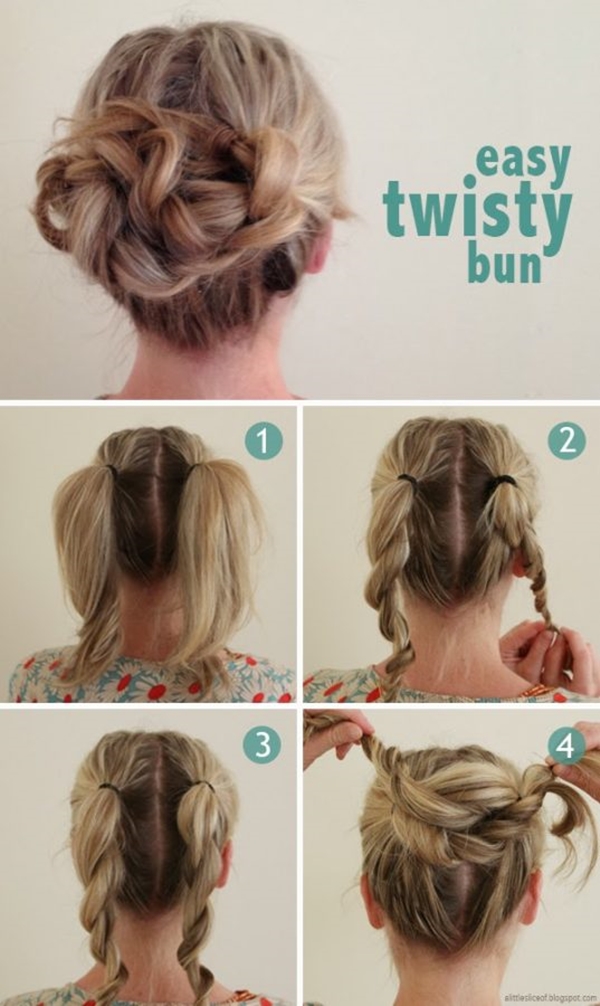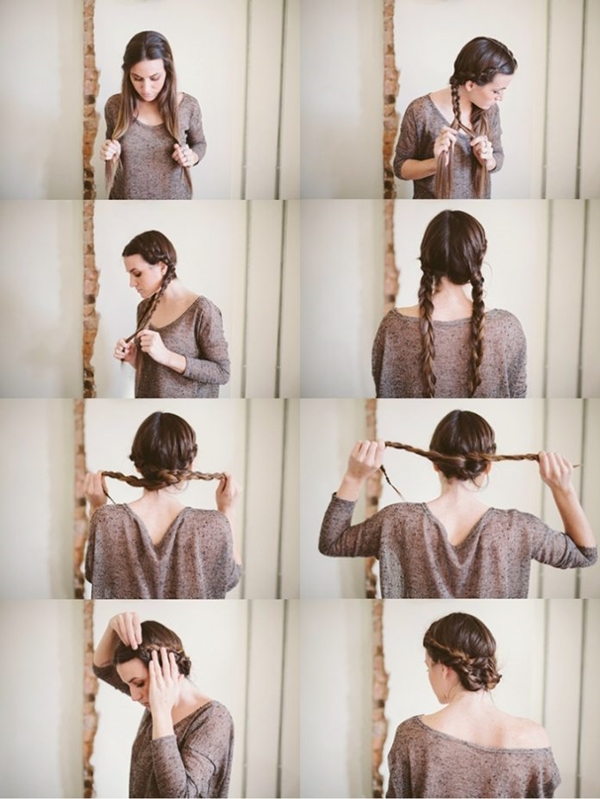 Chignon Bun
A chignon is another classic bun option opted by many working women as it helps them stay sweat free all day and easy to make. A chignon is the classic 90's retro hairstyle that has been evolved with many twists and changes. If you have extra time in the morning, try these box braid hairstyles to look super.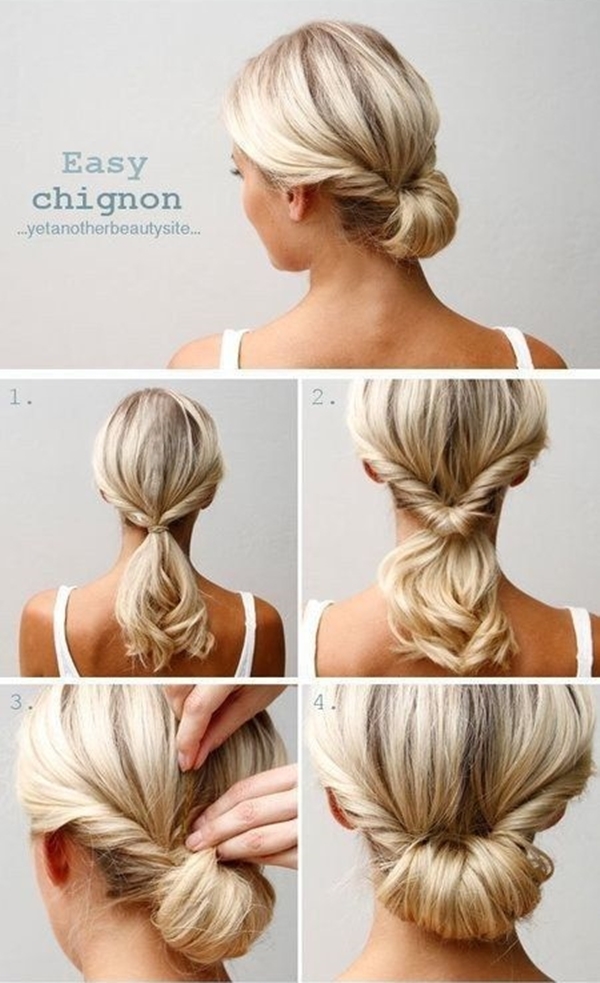 These were some instant bun tutorials for last minute office calls. So, the next time your boss calls for an unavoidable last minute call, you have plenty of options. Practice making few buns in your free time so that once you get acquainted with it, you can incorporate in daily office looks.