A happy and productive team is the gold standard of any successful business in the current world. However, nothing affects your employees' happiness and productivity like their office surroundings. Employee performance and productivity are precisely linked to the office design and environment.
Whether you work in an office or remotely, enhancing an ideal workplace environment is critical to your company's success and professional goals.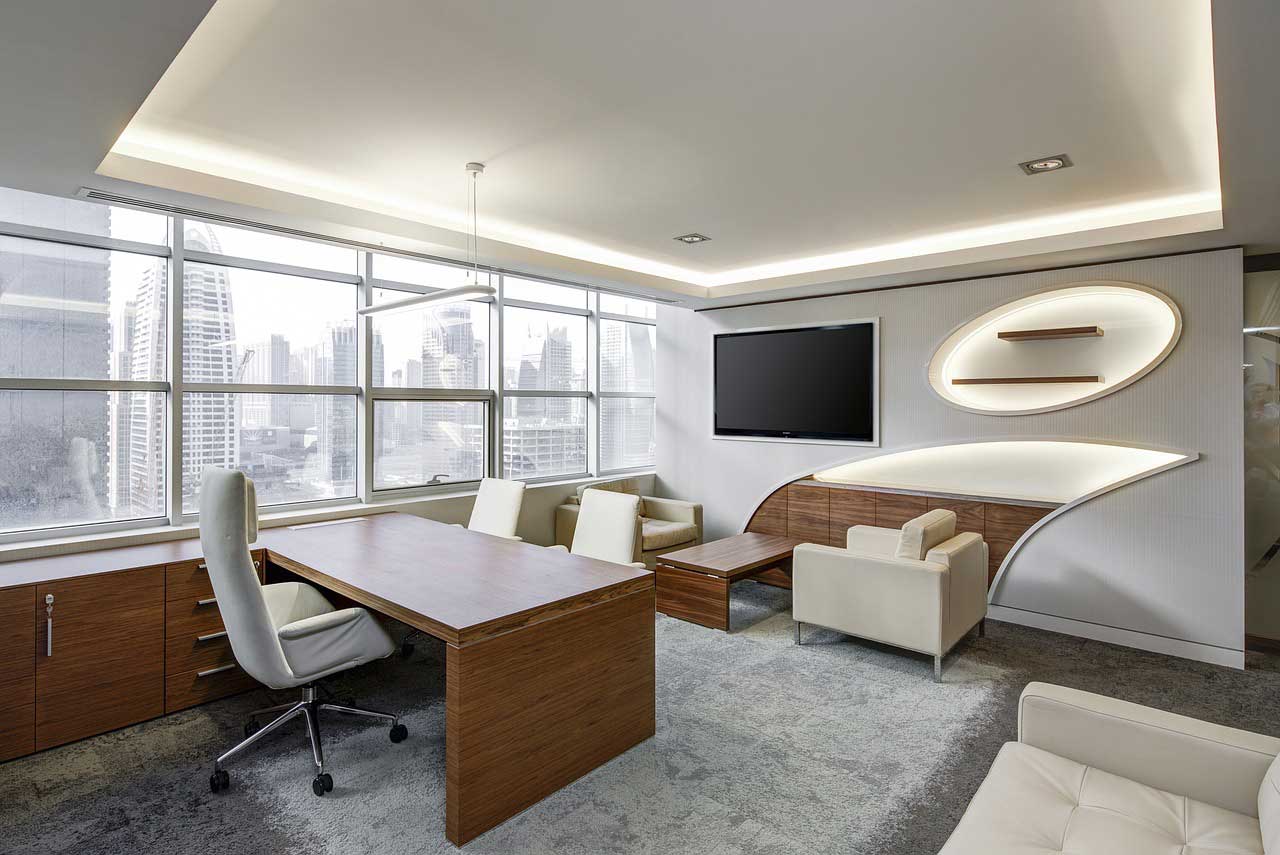 Here are six simple and practical ways to make your office environment ideal.
1. Provide your employees with different office and seating options
Due to the ubiquity of mobile and computer technology, employees are not exclusively tied to their office desks. Some employees can offer their best work while working elsewhere in the office. A change in scenery or just changing from seating to standing can be an effective way to keep your employees' creativity flowing and their energy level high.
To incorporate this new mobility in your office layout, give your employees various workplace and seating options. Offer them the flexibility they crave by adding multi-person tables, stools, and adjustable height or lift desks from Kasala into your office space.
Also Read: 4 of the Best Plants for the Office
2. Leverage natural lighting
Overexposure to bright or low-quality light can be dangerous to your employees. Most individuals suffer from vision issues, headaches, and migraines from looking at a desktop screen throughout the day under poor lighting conditions. This can reduce your employees' performance by making them uncomfortable, and it may also lead to difficulty sleeping, which contributes to weariness at work.  
Research shows that natural lighting can boost energy and enhance sleep for office workers. Allowing sufficient natural light and optimizing the working area around the windows can improve the conditions and productivity of your employees.  
3. Ensure effective communication
Communication, whether verbal or nonverbal, is a critical aspect of any business and life itself. Nurturing effective communication is within the reach of every company since it promotes a positive and ideal office environment and creates trust.
Design your office in a way that it will allow your employees to collaborate and communicate effectively. Ensure your employees convey the organization's values, goals, objectives, and other essential information. Company-wide memos, emails, and in-person meetings are just some ways employees can communicate.
Another crucial component of communication is active listening. You can establish a more pleasant work environment when you pay attention to the concerns of your employees.
4. Keep your office environment clutter-free
A messy office can seriously affect the happiness and productivity of your staff, not to mention portraying a wrong picture to your customer and clients. Desks covered with piles of documents, excessive office supplies, and reports can also lead to increased stress, lower concentration, and immense wastage of time.
Work to keep your office desks clean, decluttered, paper-free and orderly as much as possible. Besides keeping your office tidy, keeping your office clutter-free can lead to increased employee productivity, peace of mind, and brand representation. Here are a few ways to keep your office space clutter-free:
Invest in smart storage solutions

Go wireless when possible

Corral the power cords

Give each staff a personal storage space

Reduce items on the desk
5. Liven up your workplace with some plants
Another effective way to enhance your office working environment is by introducing greenery. Adding a few plants in your office can make a world different. Plants not only make for practical office décor, but they also help clean up the air by absorbing indoor air pollutants.
Plants are also known to boost productivity, reduce stress, and enhance a sense of well-being in employees. Look for potted indoor plants and ensure they are low-maintenance. Some of these plants can be pretty forgiving and don't need too much upkeep to thrive.  
6. Add a training area to your office layout
In the current world, training is a critical aspect of work. Well-trained staff are content and more productive since they are confident in their ability to get the job done the first time. However, introducing your team to a new workflow or familiarizing them with new software requires a dedicated room for training. You can use your conference or socialization room as a training area, but it's good to have a space specified for training.
7. Encourage work-balance
It's easy for your employees to get buried in work, especially when there is a huge project, and the deadline is approaching. Employees are also more likely to skip lunch breaks, stay late at work, or even work from home in the evenings and on weekends.
However, overworking can lead to stress, employee burnout, and, in worst-case scenarios, serious health issues such as back and neck pain. Ensure you encourage all employees to look after themselves and allow a lieu day or day off if needed. You should also review your duty allocations to ensure your employees get achievable workloads.
Also Read: 5 Best Practices For Building A Successful Hybrid Work Culture
Endnote
Your office environment has a significant impact on your employee happiness and business success. However, not enjoying an ideal work environment can take a toll on your employees' mental and physical well-being. With these essential tips, you can create a workplace that enhances positivity and productivity, which will help ensure your employees do their best work.