Solar panels are beneficial to any home. Solar electricity helps you reduce your utility costs, reduce your carbon footprint, and save money on heating and air conditioning.
After you install solar panels, the last thing you want to be dealing with is failed maintenance.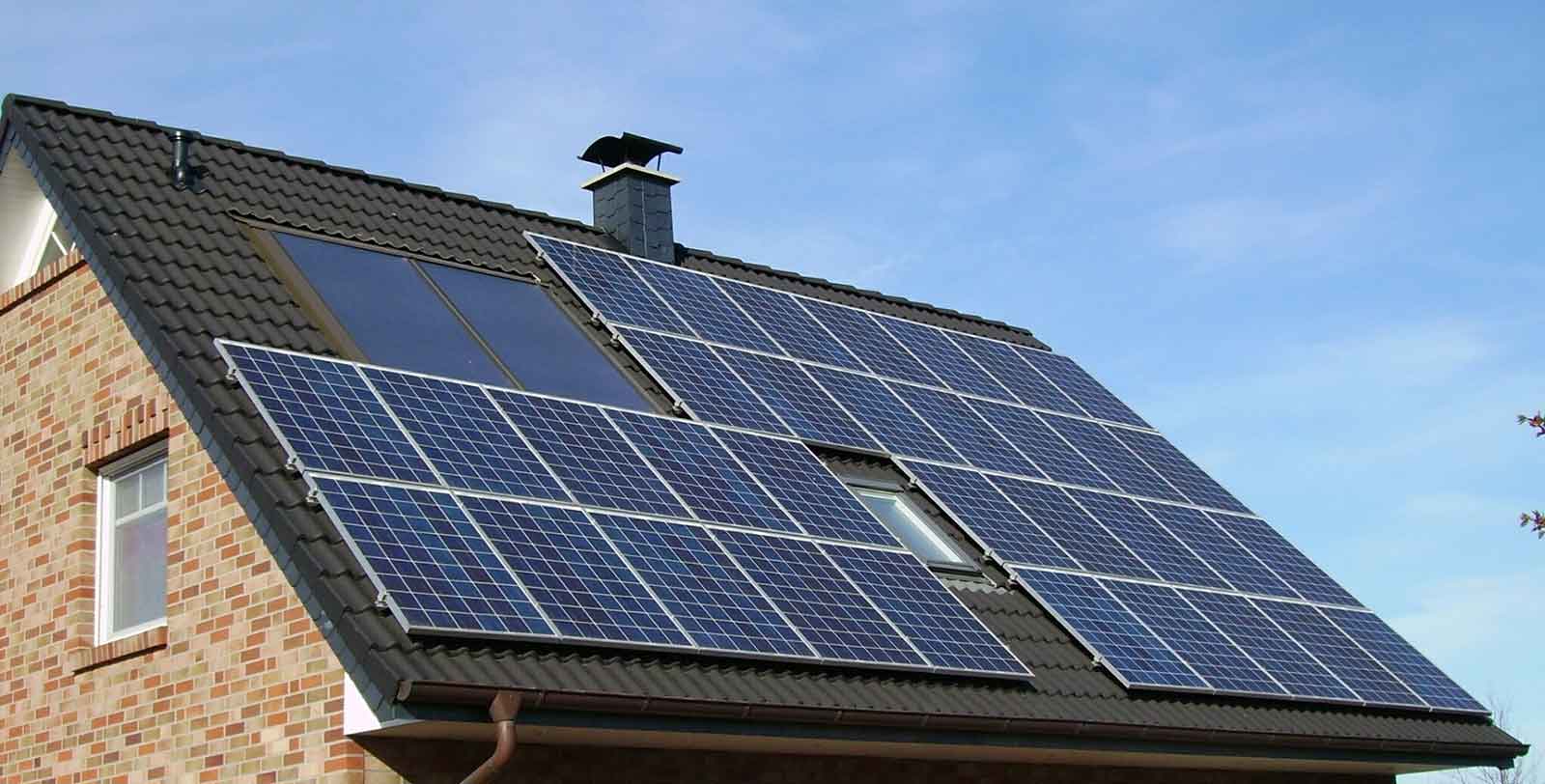 Here are some ways to extend the life of your system, save you money, and keep the environment green living. Read on to learn more about solar panel maintenance.
Create a Maintenance Checklist
Homeowners that want to install solar panels on their property must remember to commit to regular maintenance and repair to keep their system working optimally. A maintenance checklist is an essential tool to ensure routine maintenance is happening.
Some items that should be included on a solar panel maintenance checklist are monthly visual inspections of the panels' alignment, clearing debris or snow from the panel surfaces, testing battery integrity, checking the condition of electrical and inverter connections, and checking for loose wires. 
Also Read: 45 Simple And Modern Home Office Designs
Record Solar Power Generation
Record solar power generation is an important component of maintaining your solar panel electricity system. By accurately recording solar power generated each day, you can make informed decisions about the maintenance and upkeep of your system.
A basic maintenance log can keep track of daily readings of power generation, system temperatures, and other system-specific parameters. In addition, it is important to inspect your panels at least once a year to check for physical damage, and it is critical to keep an updated inventory of all replacement parts.
Review the Manufacturer's Solar Panel Maintenance Guidelines
Homeowners should review the manufacturer's solar panel maintenance guidelines in order to keep their solar panels functioning properly. There are a variety of different steps an owner can take to maintain their solar panels, such as cleaning the panels, checking the condition of cables, connectors, and mounts, and inspecting for other potential issues.
Additionally, owners should pay attention to scheduling regular maintenance checks from a reliable solar maintenance contractor. The contractor can inspect for loose connections, damaged components, or other malfunctions and repair any issues. 
Check Electric Solar Wiring Every 6 Months
If you own a home that has a solar panel system installed, it is important to check the electric solar wiring every 6 months. This will ensure that the system remains in good working condition for as long as possible. Begin by inspecting all the wiring on the panels themselves, looking for any visible signs of damage or detachment.
If needed, repair or replace any wires that are showing signs of wear. Then, inspect the terminals and connections between the panels and the inverter. Make sure there are no loose connections, and replace any rusty parts. Inspect the grounding connections, looking for corrosion or missing wires. 
Inspect Your Solar Panels Monthly
Everyone wants their solar panel system to be working at its optimal level. To ensure this, a homeowner should inspect their solar panels monthly. This can help identify any potential problems as quickly as possible, as well as any system degradation. The inspection should include visual inspections of the entire system, with particular attention paid to the condition of the panels and wiring.
Additionally, it's important to look through your records and check if there are any areas where the output is lower than average. Checking each component of the system is also important to maintain your warranty and capture any problems before they become a bigger issue.
The closer the homeowner pays attention to the system, the better the system will perform, resulting in more savings in the long run.
Tighten Bolts and Screws
As part of any homeowner's guide to basic solar panel maintenance, it is important to regularly check and tighten bolts and screws. These parts are vital in making sure that your solar panels remain safely and securely connected to your roof, and any slack or looseness could affect the efficiency of your system.
To ensure panels remain safe, you should plan for an annual maintenance check and tighten the bolts and screws if necessary. Start at the top rows and work your way down, being careful not to over-tighten any of the screws as this could lead to cracking. Additionally, be sure to check the wires and cables to make sure that they are secure and not damaged in any way. 
Also Read: 10 Simple Hacks To Improve Your Productivity In Office
Inspect Your Roof as Part of Solar Panel Maintenance
If you're a homeowner who is interested in using green energy, then understanding the basics of solar panel maintenance is important. Doing regular inspections of your roof is integral to ensuring that your solar panel system is working efficiently. 
Additionally, be sure to clear away any objects like leaves, snow, or debris in order to make sure that your solar panels are not obstructed due to grime buildup, debris, or shadows cast on them by nearby trees or buildings.
Taking the time to conduct regular inspections and routine maintenance of your roof will help to ensure that your solar panels stay in good condition for years to come and make the most of the solar energy.
Read this article source about cleaning solar panels for added insights!
Learn More About Solar Panel Maintenance
Solar panel maintenance is an important part of homeownership. Proper maintenance of solar panels can extend their lifespan and minimize electrical faults that could cause outages.
Using a homeowner guide to basic solar panel maintenance, you can learn the maintenance steps necessary to keep your solar power system running efficiently and safely. 
Did you find this article helpful? Check out the rest of our blog for more!